Calling all peanut butter lovers! Add peanut butter and honey to your cupcakes and frosting to make Honey Roasted Peanut Butter Cupcakes. So simple and so good!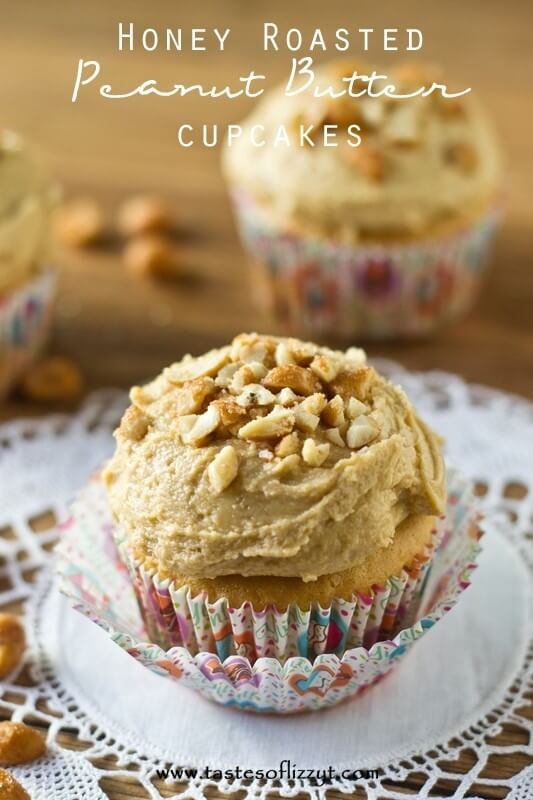 Let me introduce myself. My name is Maddie!

I feel like I haven't posted much lately with all my summer activities. We've traveled quite a bit this summer, including a trip to DC, Grandma's house, Michigan and cross country camp. But now that fall is closer than we know it (yay for pumpkin!) and school is starting soon, I'll hopefully get back into the groove of things and start sharing with you some baking projects I've been excited to try!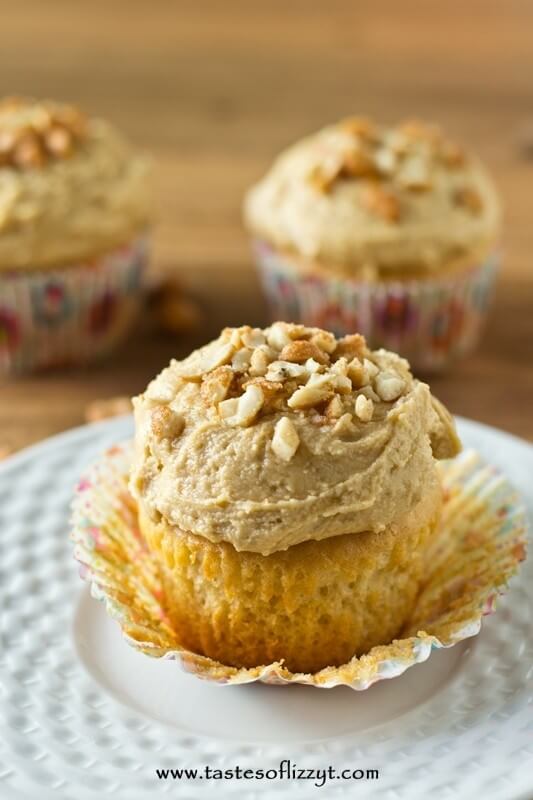 My first post back from my little break just had to be a peanut butter recipe. When I came home from camp I was introduced to three different types of cupcakes. They weren't iced. Mom was saving that for me! These Honey Roasted Peanut Butter Cupcakes were one of them. You'll have to wait patiently for the other two.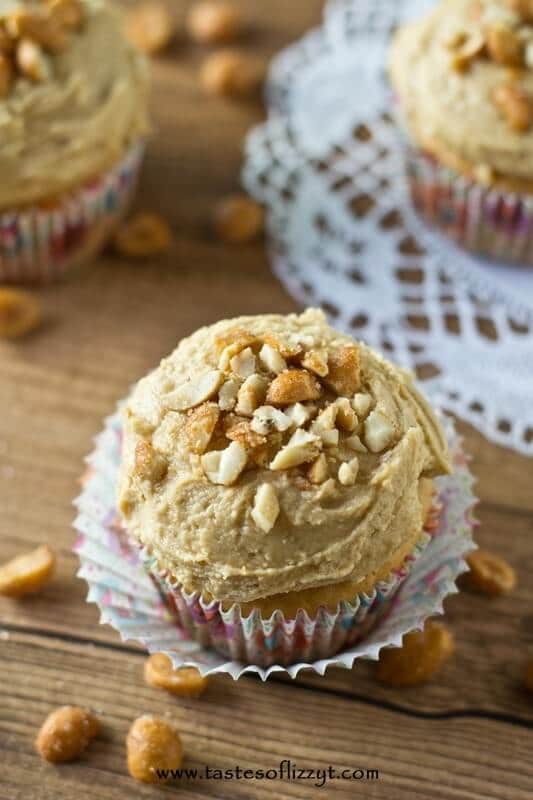 Have you ever toasted bread and put peanut butter and honey inside?  As you were eating it, did the extra honey drip down onto your fingers? That's what these taste like- but it's better because it's in cupcake form. Everything is better in cupcake form.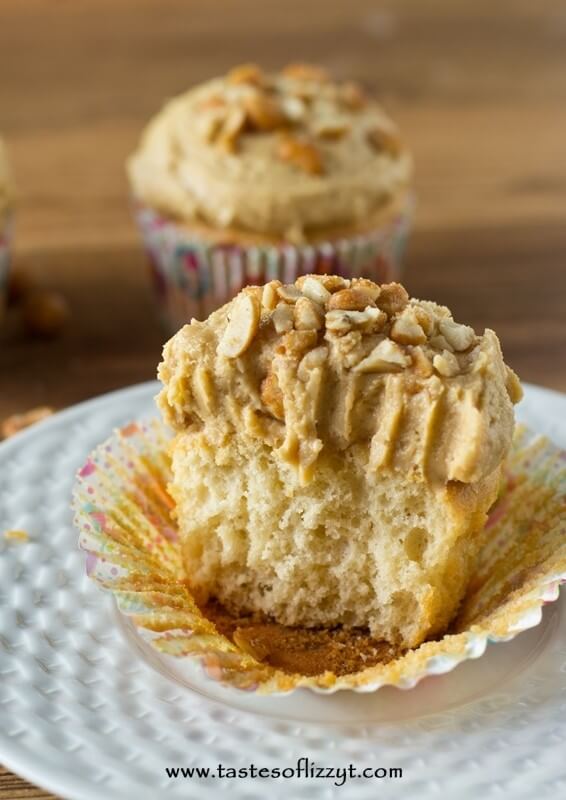 This Honey Roasted Peanut Butter Cupcake recipe is pretty easy. The cupcakes have a yellow cake mix, peanut butter, honey, eggs, and buttermilk. That's it! Once the cupcakes are baked, it's smooth sailing from there. The icing is simply peanut butter, butter, powdered sugar, and honey. That's right…that precious peanut butter & honey combination on the inside and out. Because the frosting doesn't have cream in it, it will be a bit heavier than our normal peanut butter frosting. It's not going to be super fluffy and airy.  It's OK, though…once you taste it, all will be right with the world.
We used an ice cream scoop to scoop a generous amount of frosting on top.  We then spread it around just a bit to make it look fancy, but simple. Put on however much frosting you prefer. I usually prefer alot, but we put so much frosting on these I just couldn't bite into it- my mouth was too small. Peanut butter and honey frosting all over my face is no problem!
Enjoy these cupcakes!
-Maddie