Best Beaches on Anna Maria Island
Tastes of Lizzy T participates in affiliate advertising programs. We may earn a commission when you make a purchase through links on our site.
AMI is known for its beautiful white sand beaches! Find out the best beaches on Anna Maria Island for your family vacation.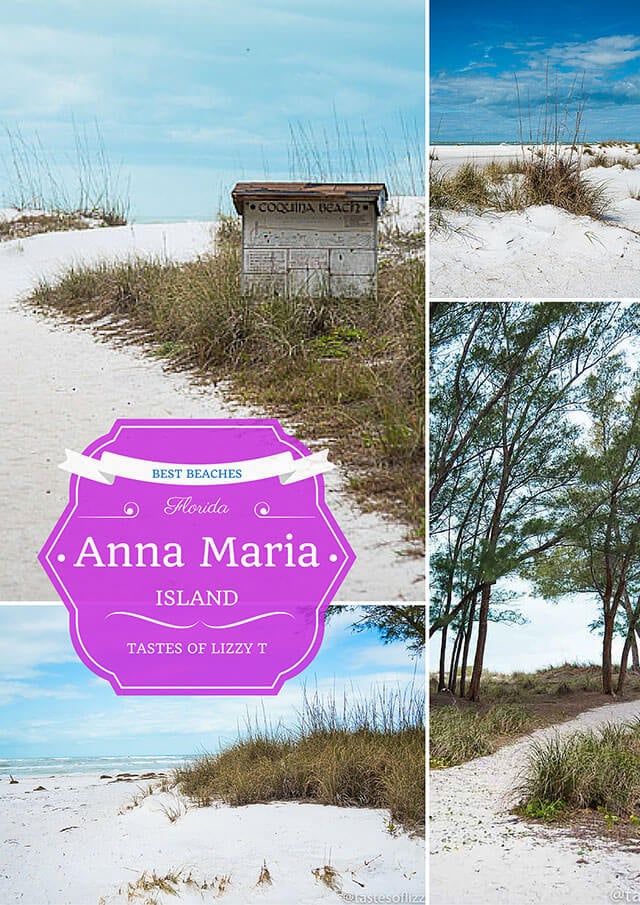 So if finding great food is #1 on my vacation list, searching out the best beaches is definitely #2.  Anna Maria Island doesn't disappoint when it comes to finely grained, white sand beaches.
We visited AMI in February, which is most likely not high season for Florida beaches. Which was our goal. We like quiet, more private beaches rather than party beaches. Because we're introverts like that. Everyone has their own idea of what they like in a beach, but here's our favorite picks!
The Best Beaches on Anna Maria Island
Bean Point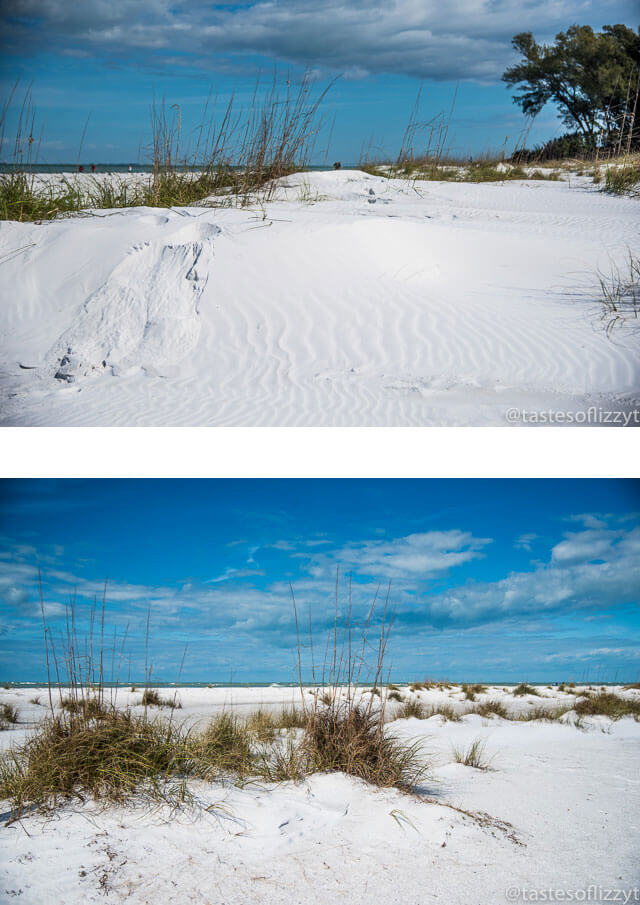 Bean Point takes first place in the best beaches on Anna Maria Island. It's gorgeous. It's huge. It's where the Gulf of Mexico meets the Tampa Bay. The day we were there was a windy day and the water was very rough. I've never seen waves go in so many different directions. There were rip-tide current warnings and there's no way I would let my kids swim right at the spot we were the day we were there. But I'm betting this spot is absolutely beautiful on a calm day. It's also well-known for its gorgeous sunsets!
Manatee Beach
Even in the cooler February weather, this beach was busy. My idea of sitting on the beach is not having tons of people around me so this beach was not for us. But if you want a lifeguard and a restaurant right on the beach? This might be for you.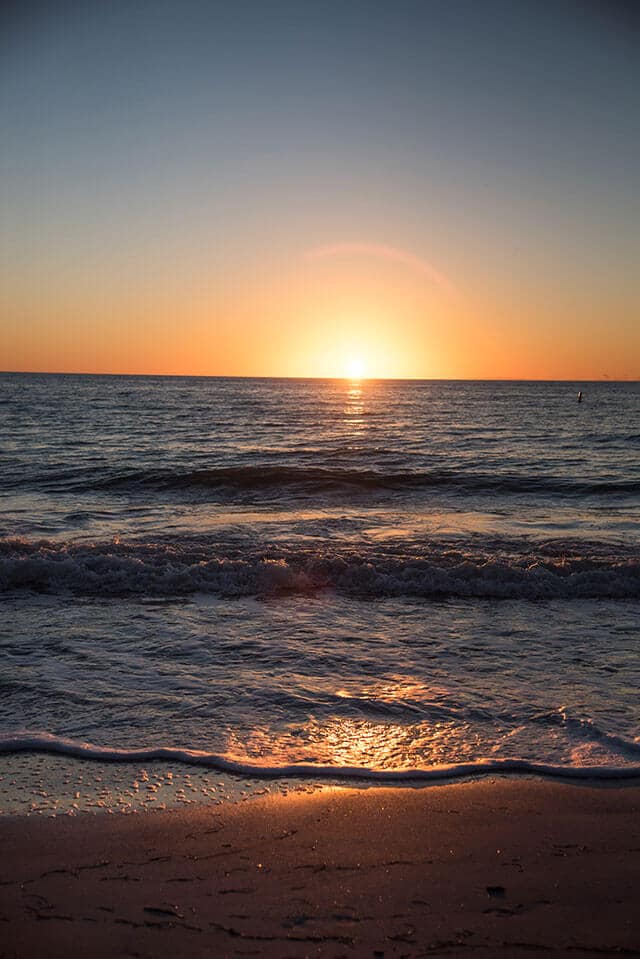 We did walk here to see a beautiful sunset on our last night on AMI. I've never watched the sunset with so many people. It was gorgeous!
Coquina Beach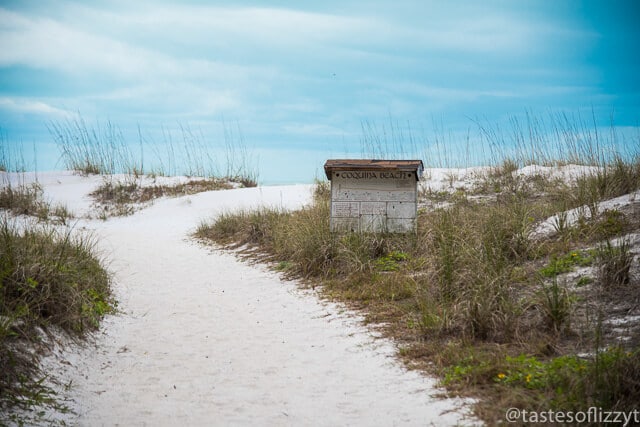 Coquina Beach is a beautiful park to walk through. We walked a little bit on the beach, played on the playground and walked the trails. It was pretty and quiet.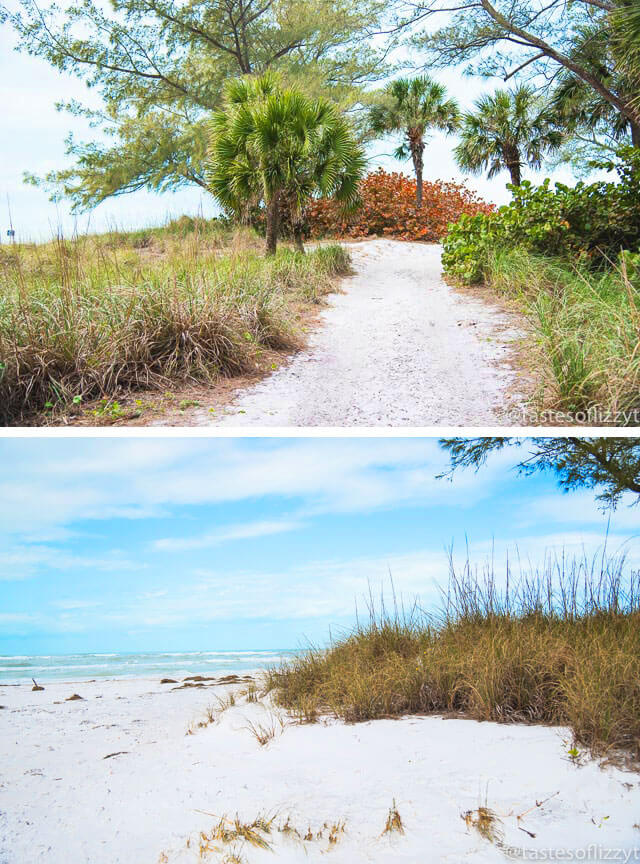 I saw a family carrying a major amount of large seashells off the beach. We weren't so lucky to find many, but they must be there!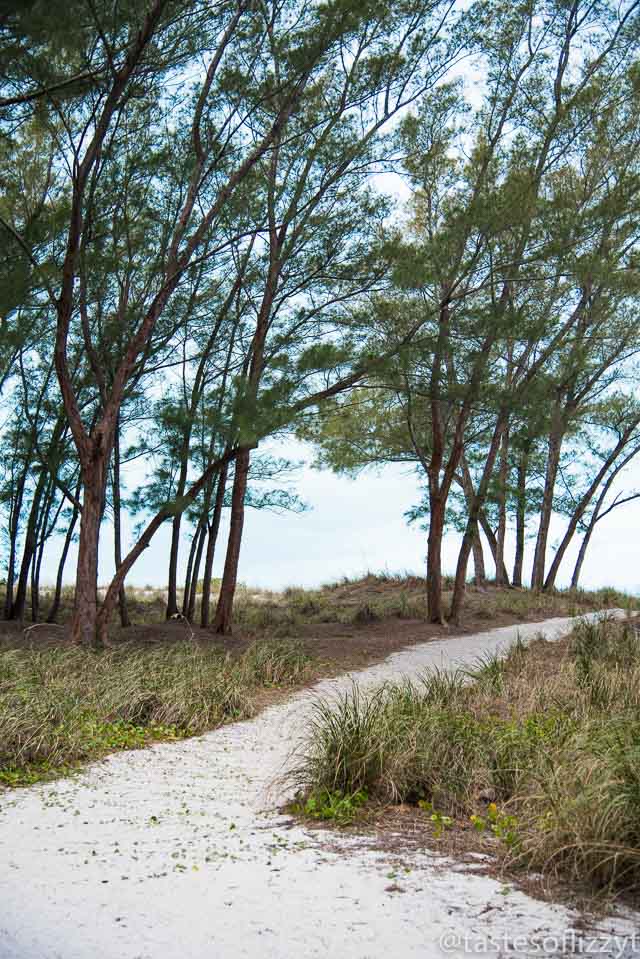 Leffis Key
I was wanting to find somewhere to sight-see in the mangroves and this was the place to go! There were nature trails all through this preserve, which is on the bay. The highlight? Climbing the hill where you can get a panoramic view of Sarasota Bay. Breathtaking! If you have a day you want to be away from the beach, it's worth a visit.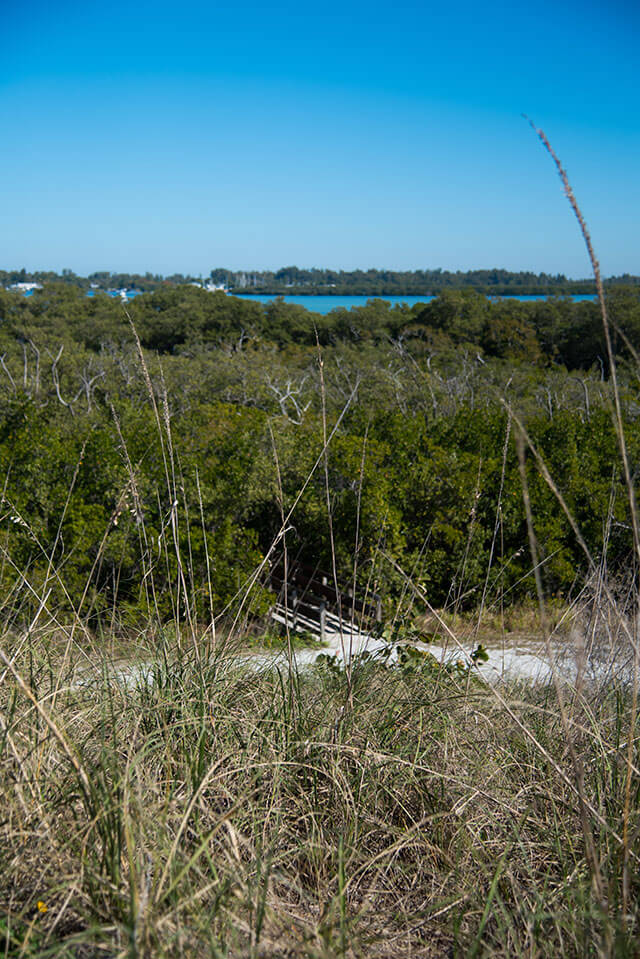 Our favorite beach was simply the beach that we accessed by walking 3 minutes to a beach access point in between vacation houses. It was fairly private and was a great spot for watching the sunset. I don't believe this beach had a name, unless it was Holmes Beach, which is the town it was in.
It was simple and pretty. The kids had a blast playing in the water.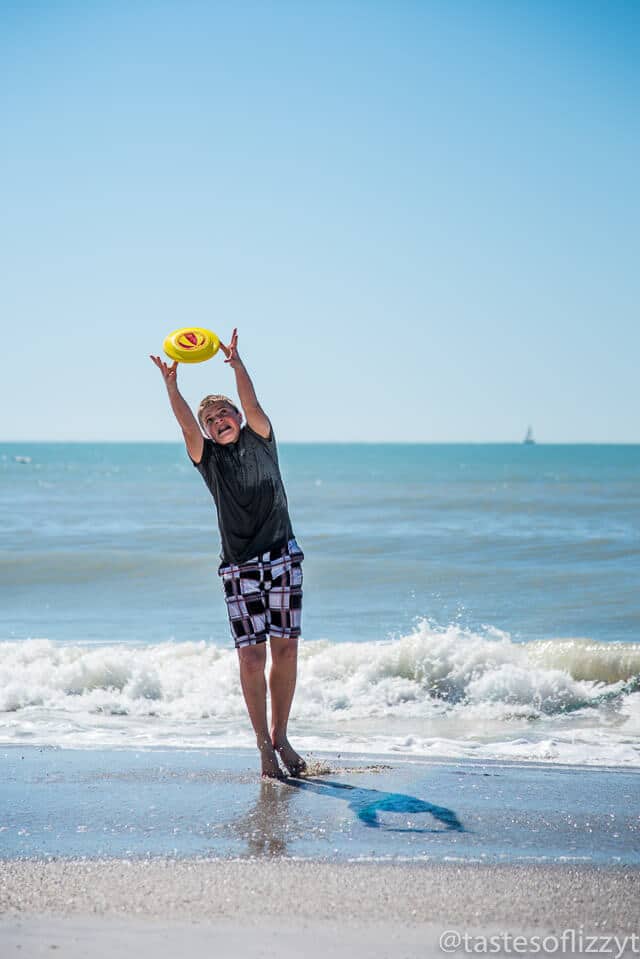 That's just a peek into the beaches that are available at Anna Maria. I'm sure there are more that we didn't get to explore!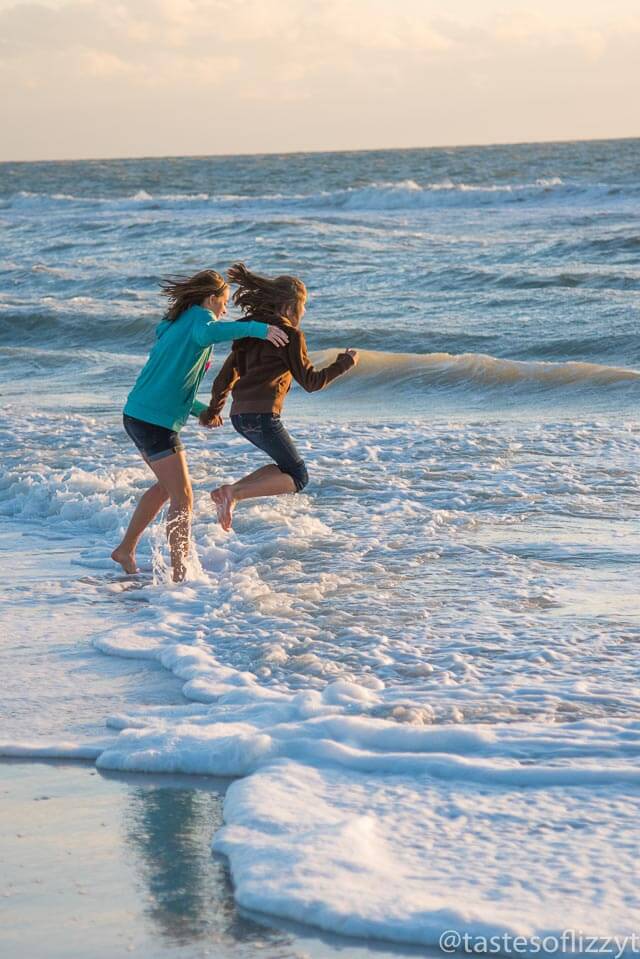 Q: What do you look for in a beach?
Q: Have you ever been to these beaches? If so, what do you think are the best beaches on Anna Maria Island?
Looking for the best place to stay on Anna Maria Island? See our favorite spot!
Best places to eat on Anna Maria Island? See our top pics here.
Thinking about a family trip to Destin, Florida? See our pictures here.
Read about our trip to Columbus, Ohio for the Ohio EGGstravaganza.
Do you like Bob Evans? Read about our visit to the Bob Evans Farm.