Best Places to Eat on Anna Maria Island
Tastes of Lizzy T participates in affiliate advertising programs. We may earn a commission when you make a purchase through links on our site.
Vacationing on Anna Maria Island? Here you'll find our suggestions for the best places to eat on Anna Maria Island. From donuts to fish & chips, your family will all find something to love.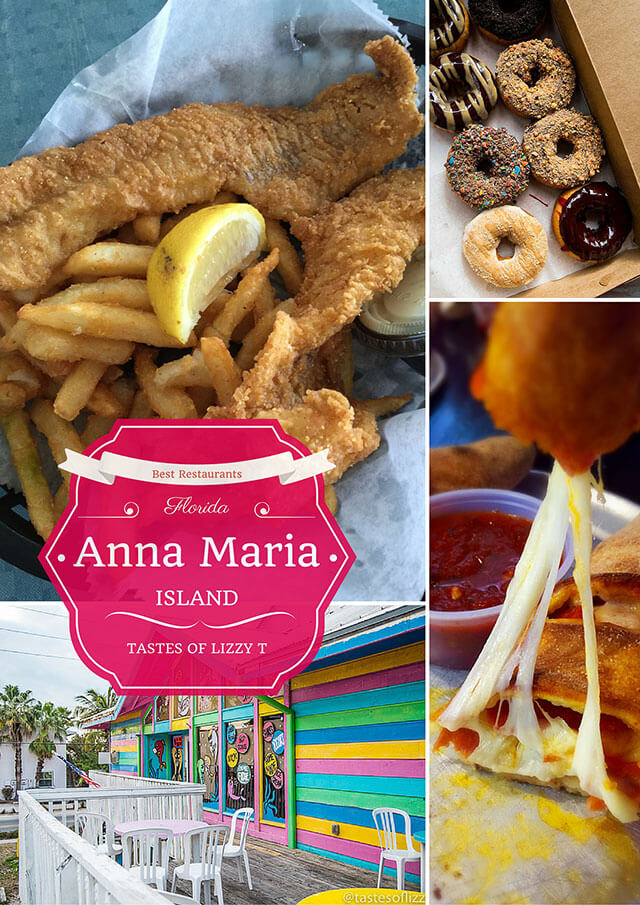 What's your favorite thing to do when traveling?
Ours is….eat. I bet you couldn't guess, right? Relaxing with a book in the sunshine or hiking in a park are both close seconds, but as soon as I start planning a vacation, you can be that I'm looking up the best donut shops, coffee shops and fish & chip restaurants to hit up.
Anna Maria has a total island feel and this is reflected even in the restaurants. I'm not saying that there's no fancy, upscale restaurants around, but a lot of the most delicious places to eat look like dives I'd never want to enter if they were in little ol' Ohio. Chipped paint, plastic chairs & tables, serves in shorts and T-shirts….but serving some of the most savory food around.
Best Places to Eat on Anna Maria Island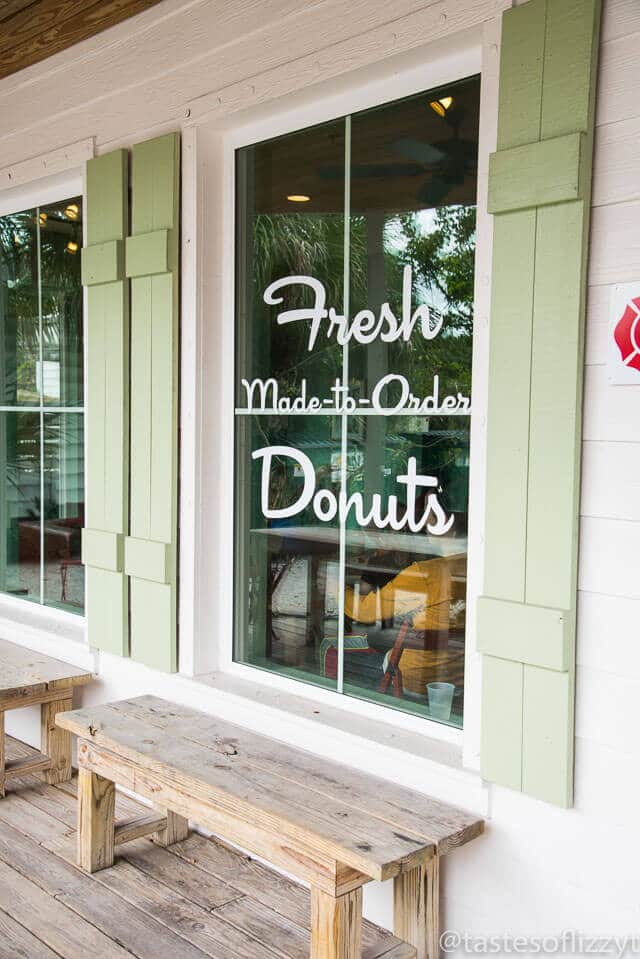 The Donut Experiment
You can 100% bet that the first thing I looked up when I knew we were heading to AMI was "The Best Donuts on AMI". The Donut Experiment hit the top search ranking, and for good reason. Think hot, fresh donuts, dipped in your choice of glaze and your choice of topping. The donuts were cakey & light with a slight crispy exterior. The glaze hits the warm donut and soaks in perfectly. Drooling yet?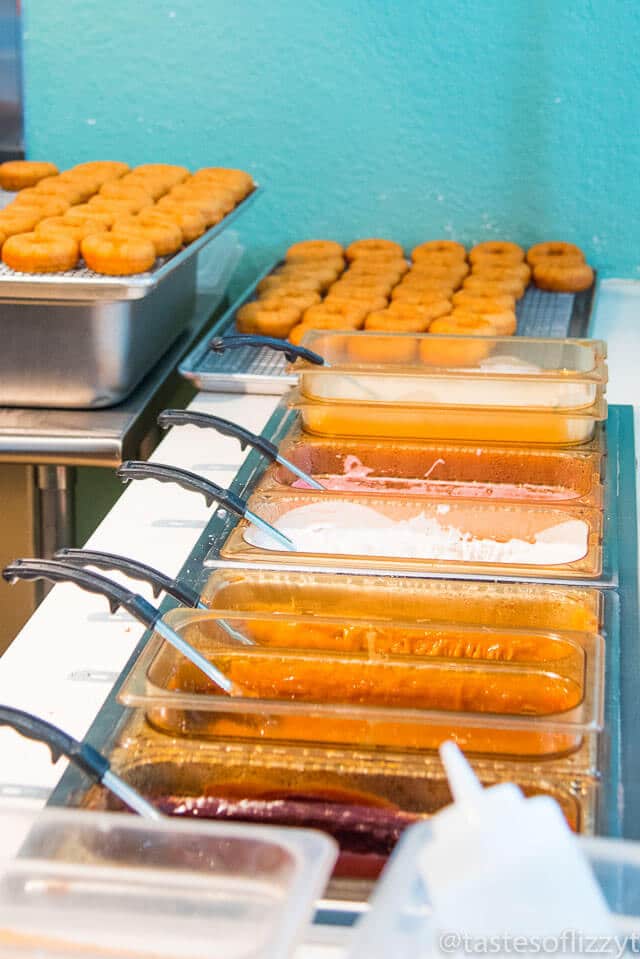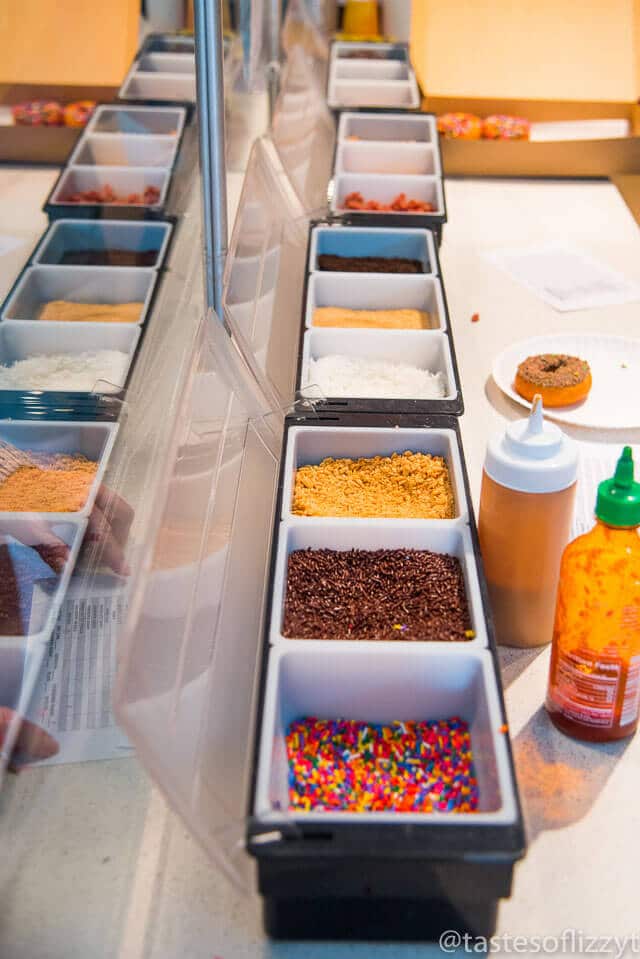 My only complaint about this restaurant is that the donuts are too small. You'll need to order two. Just trust me on this one. I think between the 7 of us we tested pretty much all of their combinations. My favorite? Maple glaze dipped in mini chocolate chips. The chocolate chips melted just ever so slightly in the warm glaze. Oh my….it was so good I could've cried. I'm keeping it a secret how many donuts I tried during the week. 🙂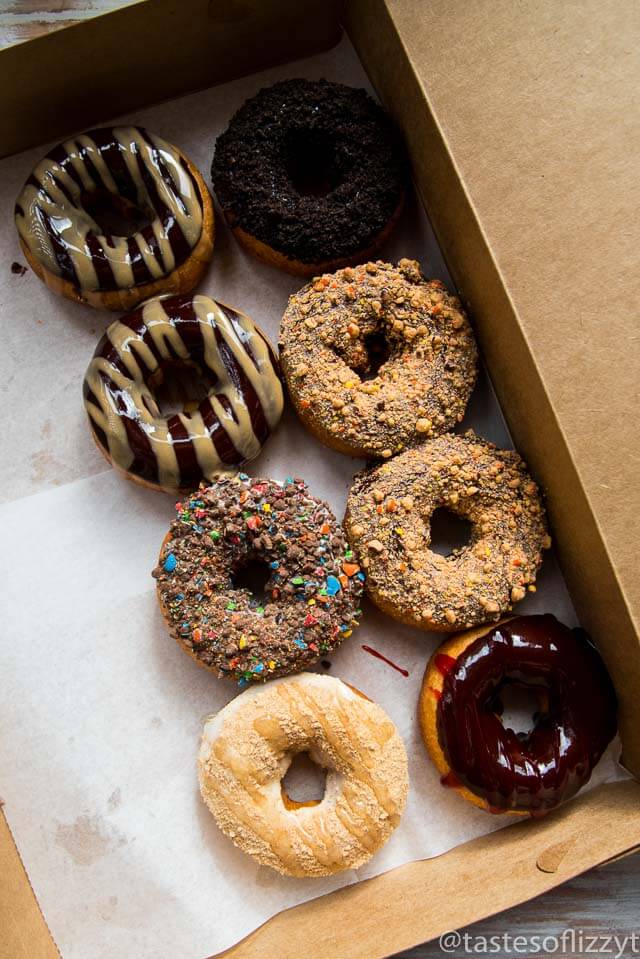 The City Pier Restaurant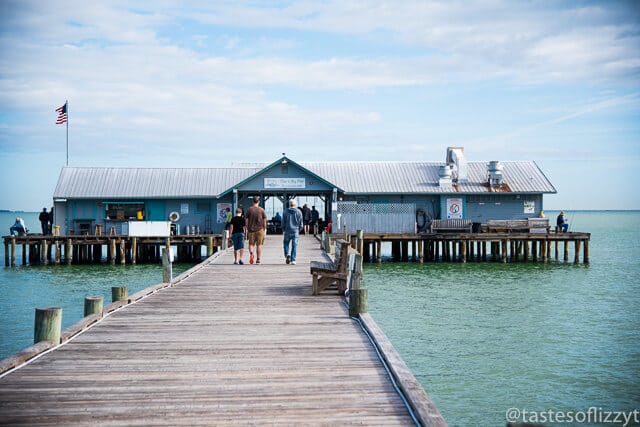 This restaurant sits at the end of a pier and moves just ever so slightly. If you've ever taken a cruise, it's the feeling you have as you sit on a cruise boat. I loved it. We ate here twice. Undoubtedly the best fish & chips with a light, cornmeal style breading. I had both the fish & chips and a hamburger. One of their specialities is coleslaw with mango and pineapple. It was fantastic! You can bet I'm going to be creating a similar recipe soon. This restaurant with huge amounts of character is a must!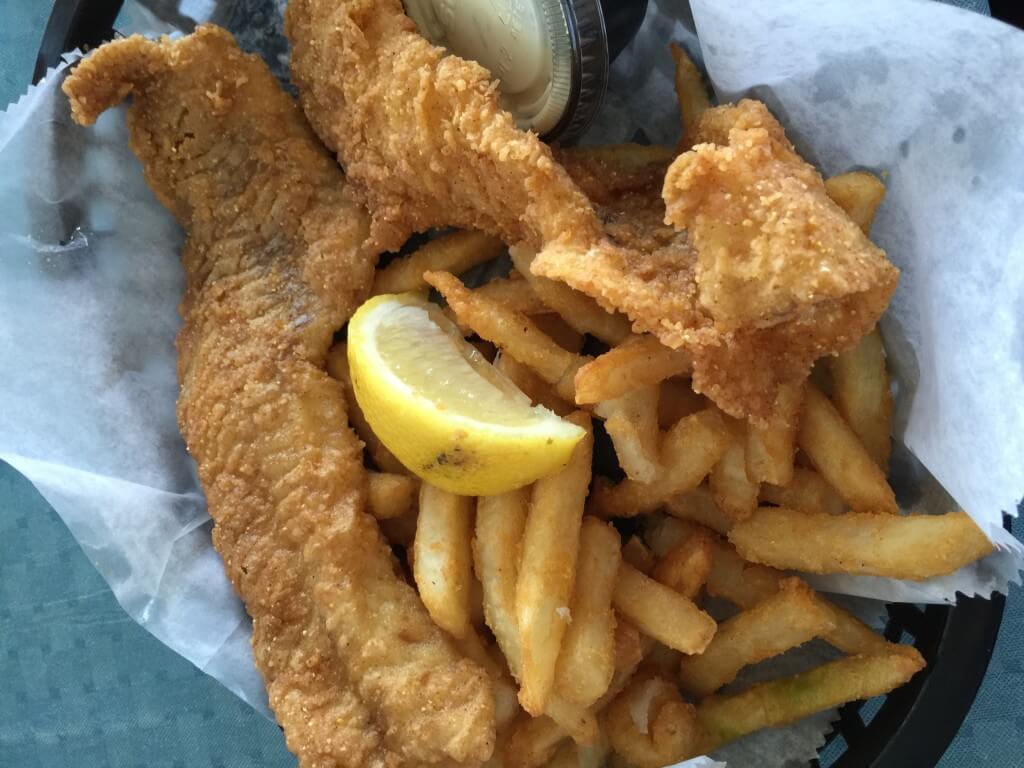 Old Salty Dog Cafe
Although this restaurant is in Sarasota, it was worth mentioning. This was another character-filled restaurant right on the water. We all got fish and chips again. Their portions were huge so we split fish dinners. This breading was more of a heavy, battered fish, but it was still good. If you're traveling south through the islands and keys, this is a good stopping point.
Ginny and Jane E's Cafe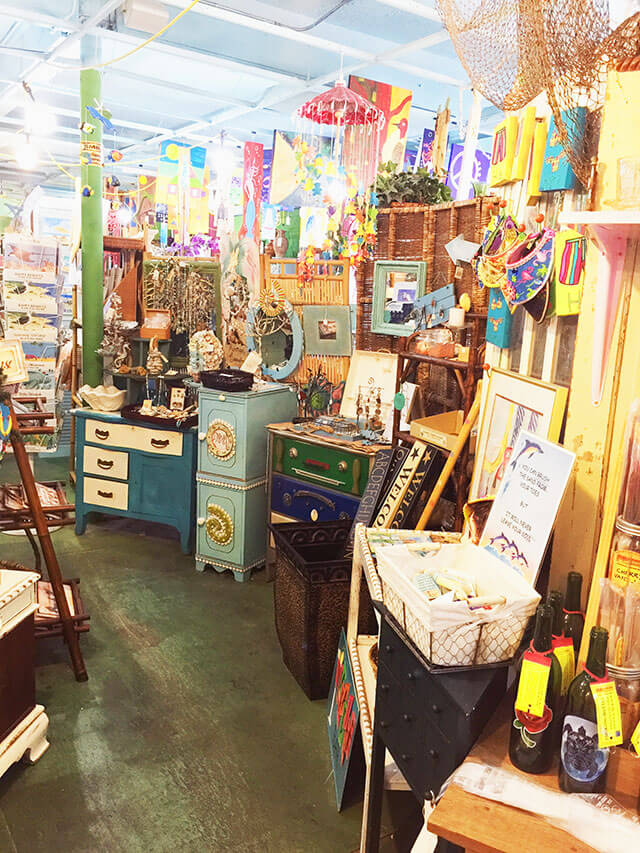 We stopped here for our morning sugar fix and it is obvious that this is an island favorite! It was bustling! It is an eclectic gift shop and cafe all in one. Their cinnamon rolls and pecan rolls were soft, warm and about as big as our faces. No lie.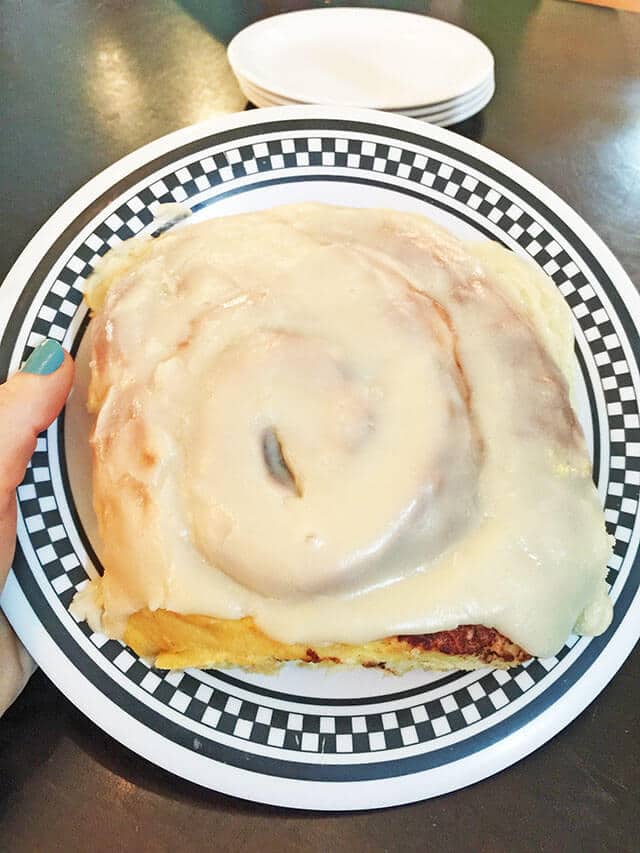 Danny's Pizzeria in Bradenton
If you're looking for authentic Italian food, this is where to find it! New York style pizza with dough and sauce made fresh daily. Calzones and strombolis. Classic Italian entrees. Plus all-American favorites like buffalo chicken fingers. There's something here for everyone! We had their carry-out pizza for our Super Bowl party and went back at the end of the week to eat in the restaurant. Their servings sizes are HUGE. Share a meal. Trust me.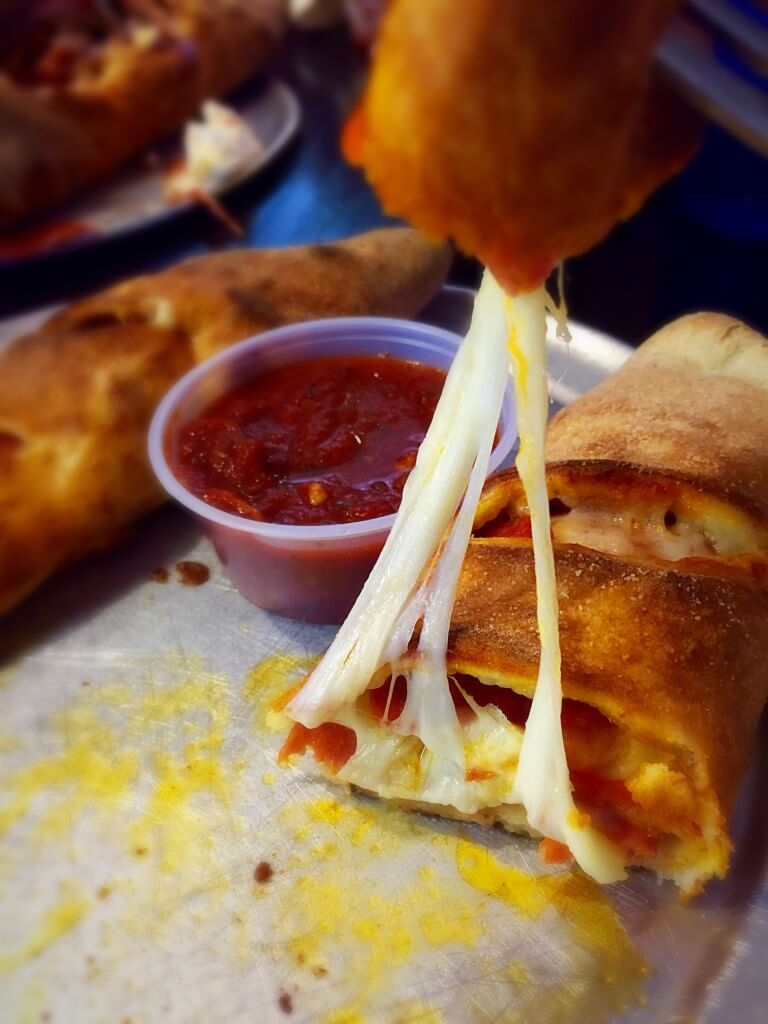 Joe's Sweets and Eats
This is the place to get hand-dipped homemade ice cream in just about any flavor you'd like. You can bet that I chose chocolate peanut butter ice cream. Because that's how I roll. Stop by in the evening, get an ice cream cone and watch the sun set over Bradenton Beach.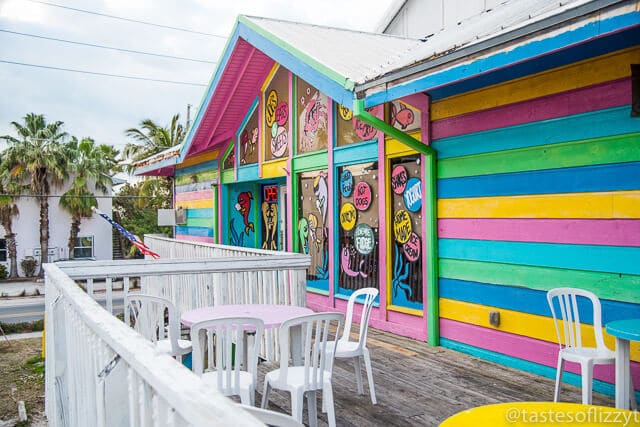 It's funny how you never hear about a place, but then after you visit, people come out of the woodwork telling you their favorite places to eat on Anna Maria Island and must-see stops.
So where would we try next time?
Island Creperie
Vinnie and Cheryl's Italian Kitchen
Tide Tables
Plus any other place that seem to scream fried food or sweet treats. 🙂
Q: Have you visited Anna Maria Island? What's your best places to eat on Anna Maria Island?
Looking for the best place to stay on Anna Maria Island? See our favorite spot!
Thinking about a family trip to Destin, Florida? See our pictures here.
Read about our trip to Columbus, Ohio for the Ohio EGGstravaganza.
Do you like Bob Evans? Read about our visit to the Bob Evans Farm.