This post brought to you by Hershey's®. All opinions are 100% mine.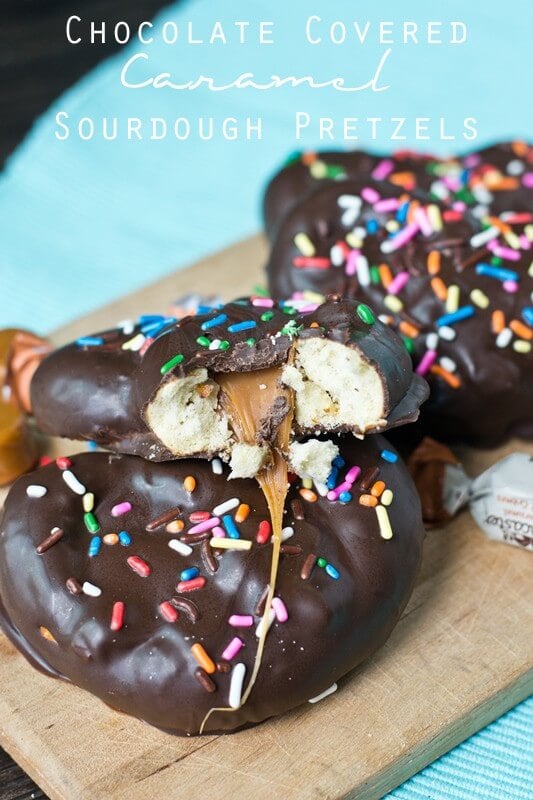 What foods hold memories for you?  I have so many different food memories, it's not funny. We've got a food-loving family!  Sourdough hard pretzels and caramels both remind me of my younger years.
Sourdough pretzels remind me of my friend from school. I'm not exactly sure why, other than I think her family used to always have a big jar of these pretzels sitting out.  I loved the crunchiness and saltiness of them.
I've always loved caramels. I can remember loving going to a feed supply store with my dad.  Why did I love it?  Because they had a dish of caramels sitting out on their counter for you to take. It never fails that whenever I see caramels, I think of going to that store.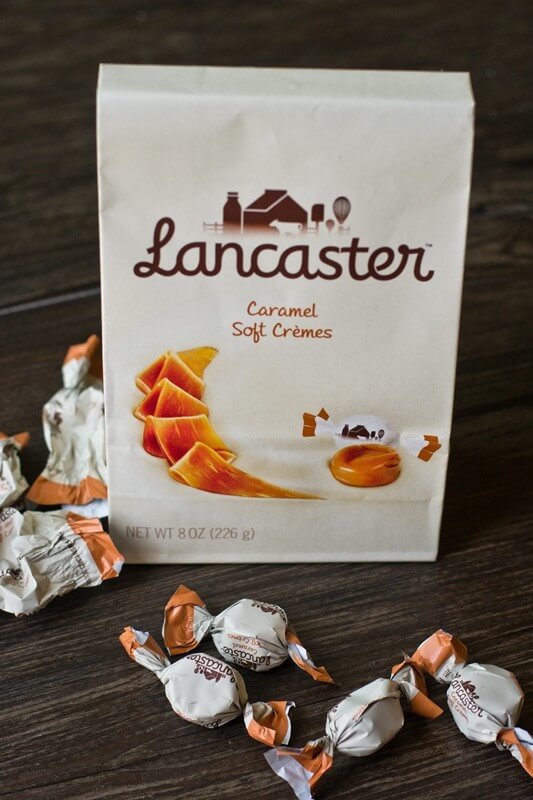 Have you seen these new caramels by Hershey's®? They're called LANCASTER Soft Crèmes and they are exactly that. Soft and Creamy. When I bought these at the store, the guy ahead of me in line informed me that I would love them.  He had tried them and couldn't stop saying how good he thought they were. I didn't doubt that anything with "soft and creamy" as a description would be pretty fantastic! These new caramels are inspired by Milton Hershey's original caramel recipe.
If you're able to have enough self-control not to eat the whole bag in one sitting, make these Chocolate Covered Caramel Sourdough Pretzels.  A local candy shop sells something similar to this treat and I knew I needed to recreate it.  It's an easy recipe that took me under 30 minutes to make and no oven is needed, which makes it a great summertime treat!
To make this sweet and salty treat, cover a cookie sheet with waxed paper or parchment paper. Place 10 hard sourdough pretzels on top of the paper and set aside. Unwrap the LANCASTER Soft Crèmes (an 8 ounce bag) and place them in a microwave safe bowl.  Add 2 tablespoons of sweetened condensed milk.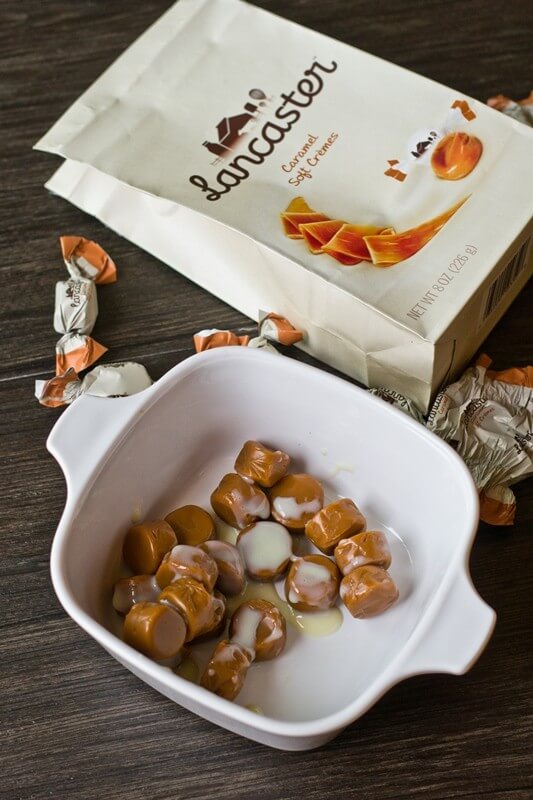 Next, you'll melt this caramels in to an ooey, gooey goodness.  Microwave the caramels for 30 seconds, then stir.  Continue to melt them in 15-20 second intervals, stirring in between, until the caramel is hot and creamy.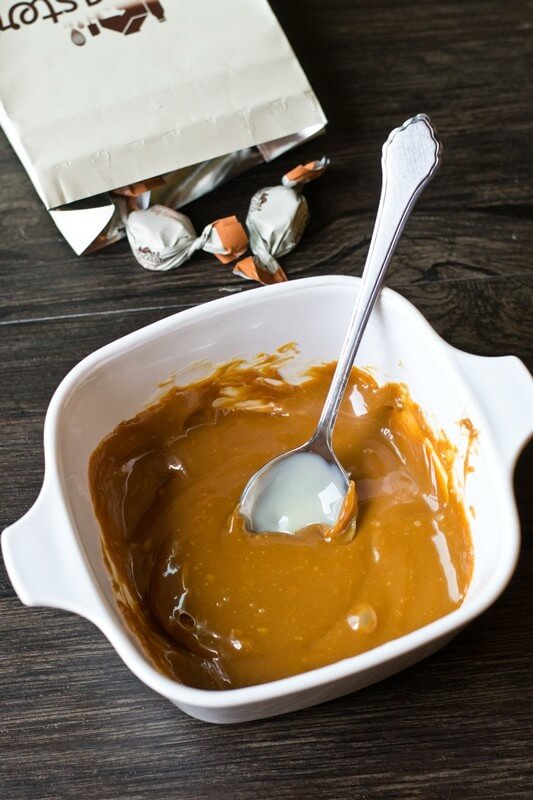 I know you'll want to eat this melted caramel by the spoonful.  Don't worry…you can lick the spoon when you're done.  Work quickly to fill the holes of the hard pretzels with this melted caramel. If the caramel gets too hard, microwave it again for 10-15 seconds and stir.  I had to do this 2 or 3 times so it was easy to fill the pretzels.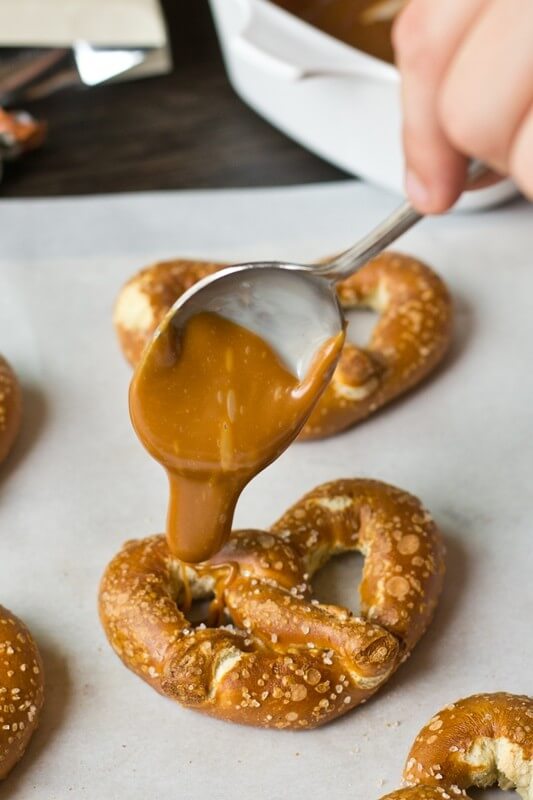 This is what you'll end up with: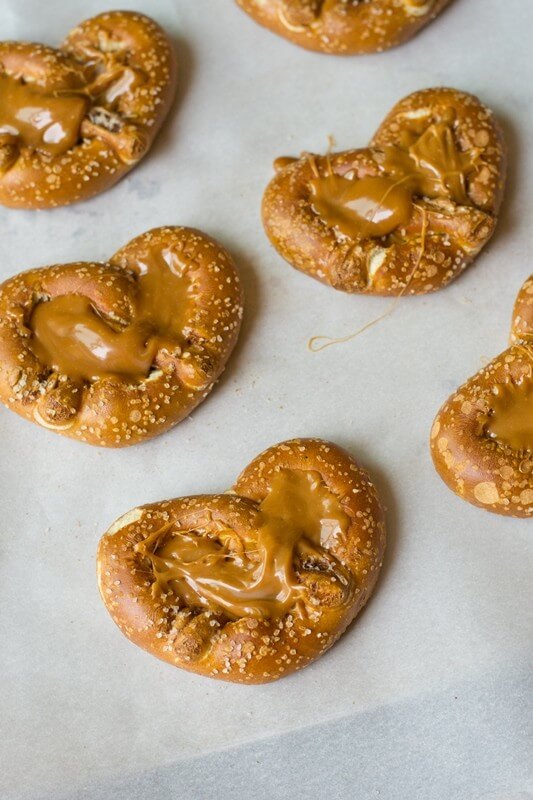 Pop this pan into the refrigerator for 5 minutes so that the caramel sets. While the caramel is setting, place 2 cups of Hershey's® milk chocolate chips in a microwave safe bowl.  Melt the chocolate for 30 seconds, then stir.  Continue to melt in 10-15 second intervals, stirring in between.  If the chocolate gets too hot, it will harden and you'll have to start over, so melt it slowly and carefully.  Ruined chocolate is a tragedy!
Once the chocolate is melted, place a pretzel in the chocolate and using a fork, turn the pretzel to coat it. Use a fork to lift the pretzel out of the chocolate. Allow the excess chocolate to drip off, then place the chocolate covered pretzel back on the waxed paper. If part of the pretzel didn't get covered, use a spoon to drizzle chocolate wherever it is needed.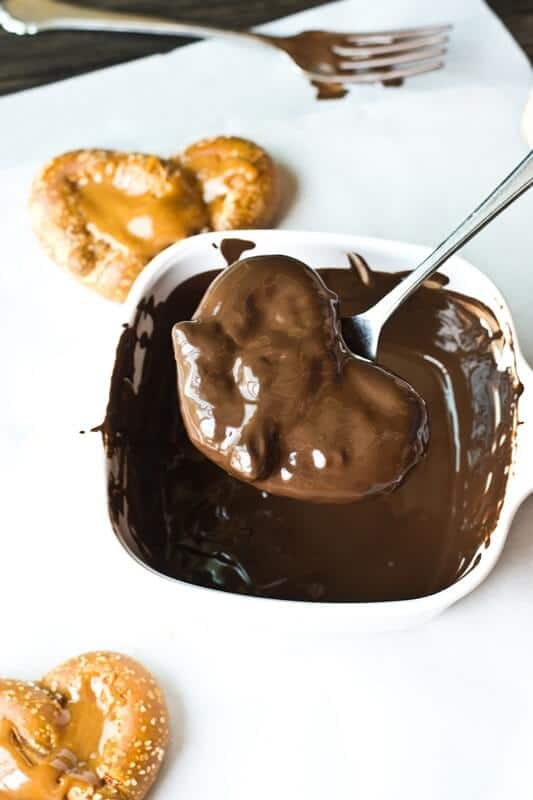 While the chocolate is wet, sprinkle it with sprinkles, coarse salt, or toffee bits. We chose sprinkles!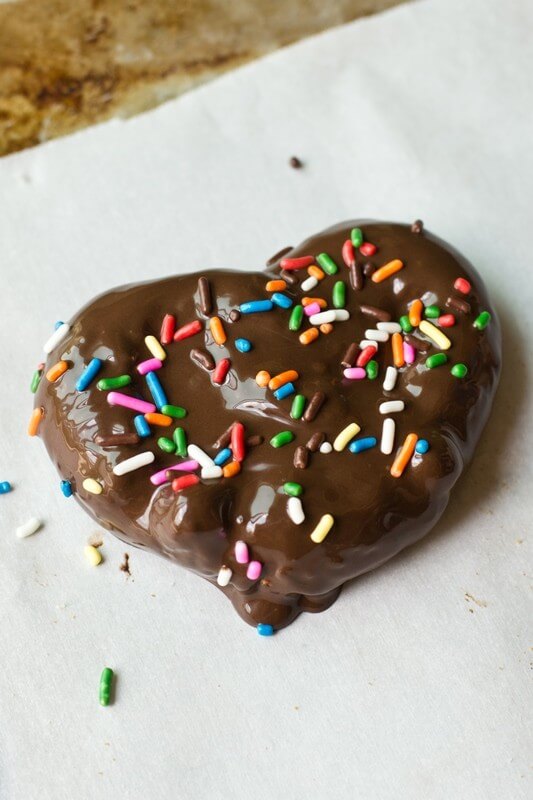 Refrigerate these for 5 minutes or so, until the chocolate is set.  All that is left to do is crunch into one of these babies!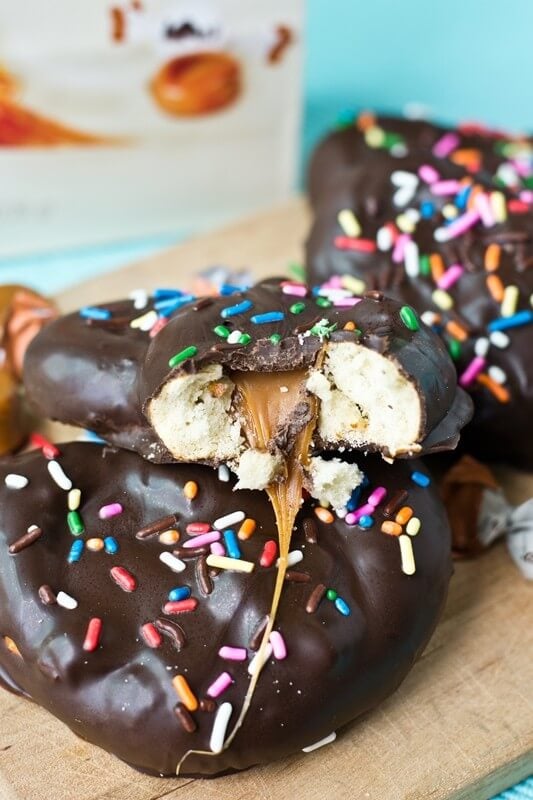 Look at that soft caramel oozing out. Perfection.