Clean Water to Mali Africa
Tastes of Lizzy T participates in affiliate advertising programs. We may earn a commission when you make a purchase through links on our site.
A Huge Thank You
We are so excited to share with you today a few things that have been going on behind the scenes in the Clark family!
Our family business, Tastes of Lizzy T, has grown in amazing ways over the last 6 years and that is thanks to YOU. You are such an encouragement to us every time you visit our site to read about a recipe, pin a picture on Pinterest, share a picture on Instagram of a recipe of ours you've made or leave a friendly comment.
We would not be here sharing recipes we love if it weren't for you, so for that, we say thank you from the bottom of our hearts!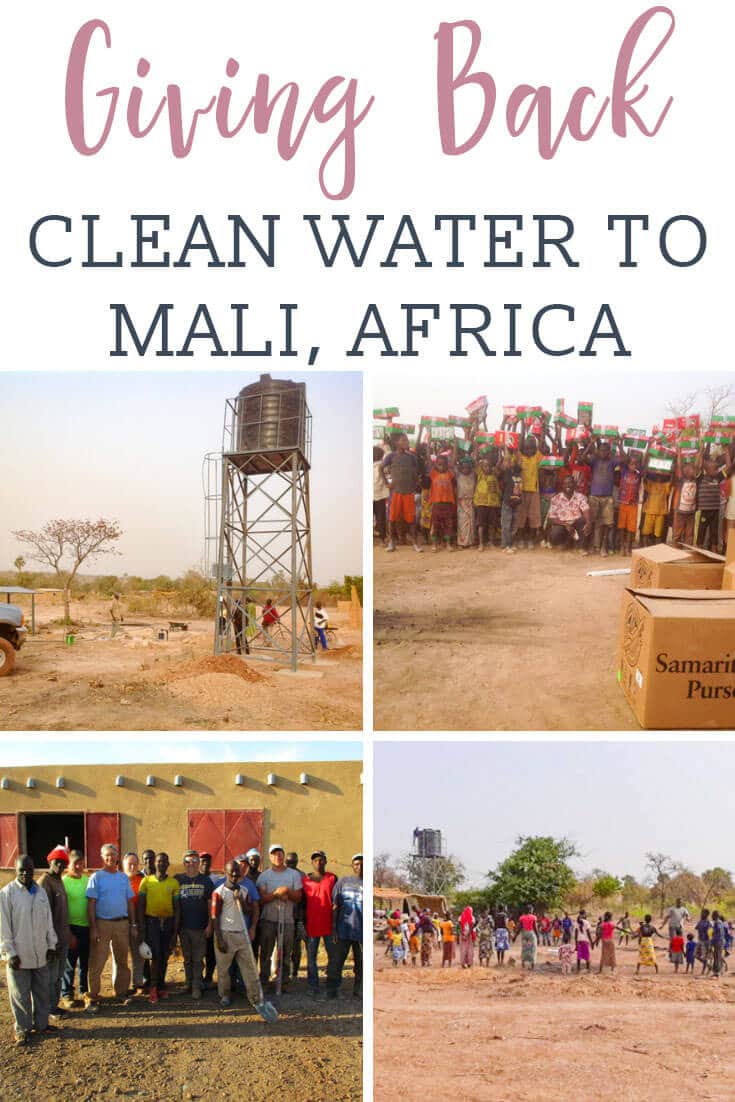 In the past year, over 17 million people have come to our site. WOW. Isn't that incredible?! Because God has blessed this business so much through all of you, we had been praying for a way to give back. Over the past few months, we've found a great way to do this and we want YOU, our biggest supporters, to know about it!
You all have been a blessing to us when you visit our site, and now we can all be a blessing to so many more people.
Giving Back 
Although we love good food, we're not just about pretty pictures of gooey cinnamon rolls and crispy-skinned potatoes. We're not just about the latest kitchen tools that help us get dinner on the table quickly. We're a part of something bigger. And by visiting our site, you're a part of something bigger.
A goal of Tastes of Lizzy T is to love others around the world. We want to represent a place where food brings families together. We exist to help families all over the globe to create traditions and memories around the table. In order to do that, people need to at least be able to enjoy clean water wherever they may be.
Although we can't do everything, we want to do our part.
This time of year is pretty exciting for us. We meet with our accountant to go over our estimated earnings for the year to come. When we do that, we put aside how much we will be able to give to others in need. We truly feel that God has blessed us so that we can be faithful in loving others in a very tangible way.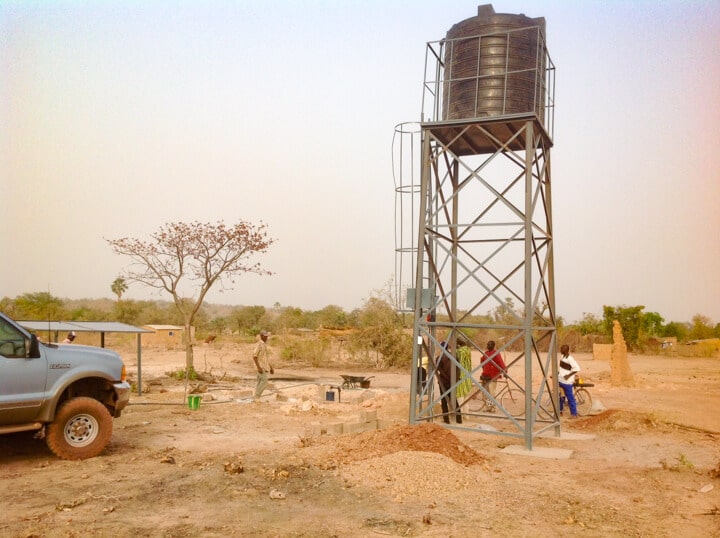 Mali Africa
Last October we were touched by some dear friends, the Marshalls, that have dedicated their lives to make sure villages in Mali, Africa, have clean water. This couple travels the countryside with their own well drilling equipment so that they can drill deep in the ground and install a self sustaining water supply in villages that don't have any water. This act of love can sometimes be dangerous and even life threatening.
We received a brochure from the Marshalls that told us how much it would cost to give just one village clean water.  They split the cost into three parts. Drilling costs, pump and solar panels cost, and a water storage tank and system installation. Once they acquire enough funding for all three, they start the drilling process.
Thanks to your support, we were very excited to be able to write a check for a complete well system so that they could start building a well in the village of Mouzoun, Mali immediately.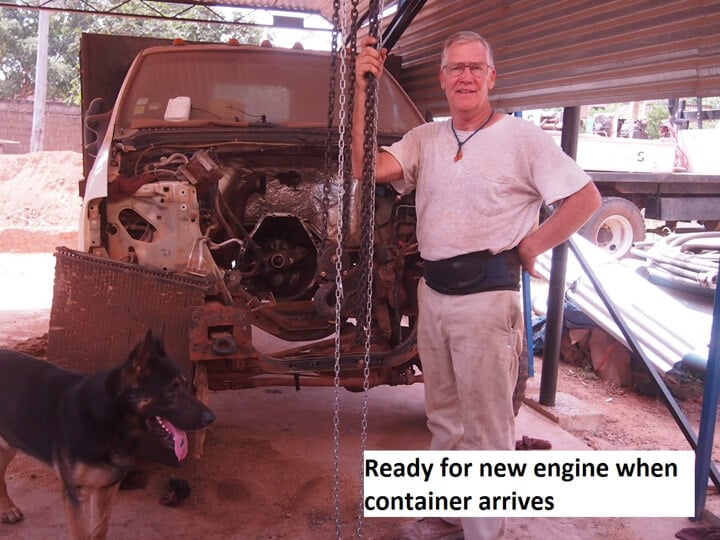 What is the problem with water in Africa?
In Africa an estimated 783 Million people live day to day without clean water. In fact, Mali is one of the countries in Africa that less than 25% of the population have clean water. [1] Can you imagine a family trying to grow in an environment without clean water? Many villagers will travel miles each day just to get a bucket of clean water. An experience I can't even imagine. It breaks our heart.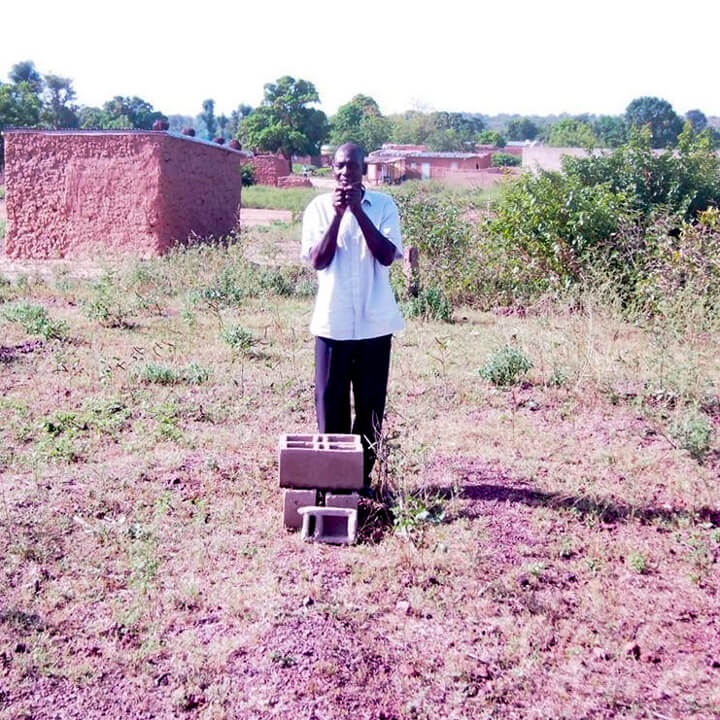 Why is water polluted in Africa?
From what I have read, urbanization is driving the damming of rivers, destruction of wetlands, and the pollution of waterways that feed villages. If urbanization isn't done properly, it can lead to major impacts to other communities. We have a creek behind our house. Often I have wondered, what would happen creeks like ours weren't protected and kept clean? How would this affect everyone downstream?
Is it just about clean water?
Water means more to a village than just for drinking. Without water you can't build a community. The village of Mouzoun wanted to build a church because a church in Mali represents community. A place that everyone can come, get water, take showers, play games and encourage each other.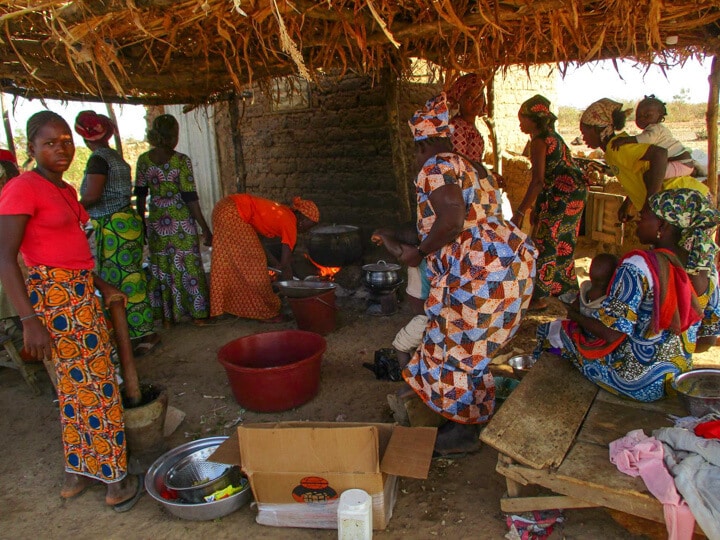 We didn't realize that clean drinking water enables so much more in a village like Mouzoun. By providing water, this enables aid workers and missionaries to move forward on so many other projects to take care of physical and spiritual needs in Africa.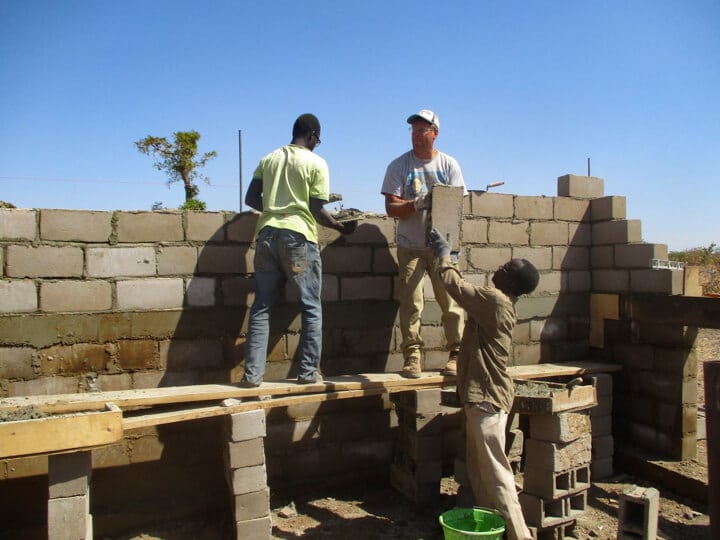 What does it take to build a well?
The project went in stages.
First, they had to drill the well and use a temporary pump and generator. Second, they installed a water tank in January. Once that was in place, thirdly they installed the well with the pump and sufficient plumbing. This enabled an entire work crew in January to start building the foundation of the church using the new water source to build bricks.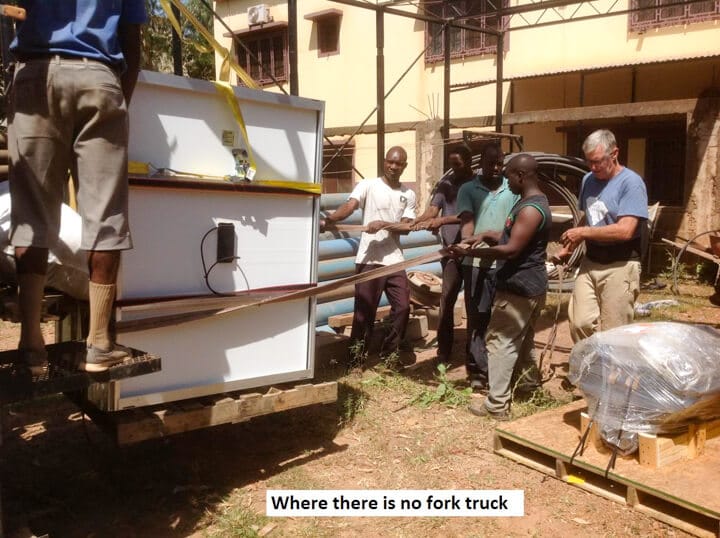 Dangerous Travel
Traveling back and forth within Mali can be dangerous. One trip that the Marshalls made almost cost them their lives. Having been told the road was safe to travel, they proceeded on their journey only to be slowed down on a very rough, pothole ridden road.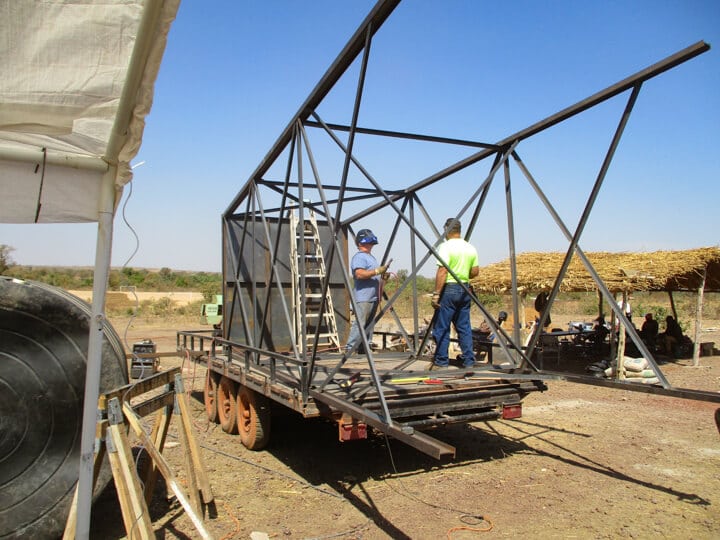 Several kilometers up the road they saw a tanker stopped in the oncoming lane of traffic and an old accident on the side of the road. Accidents are common in the rural areas. However, as they rolled closer to it, they noticed an armed man in grey camouflage and a turban. The only thing they could do was back up quickly and pray for the best.
As they began to back up, the armed man, only 120 feet away, began to wave his assault rifle at them and came running towards them. The man started firing at them and the Marshalls had to duck below the dash. Because the Marshalls had drawn the attention of the armed men, others fleeing on foot were able to escape. Once again, God spared their lives.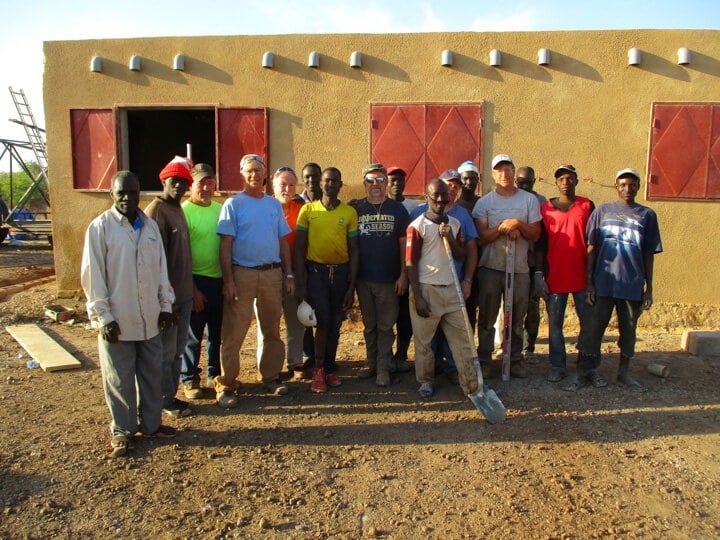 What does a well do for a community?
So what does a well do for a community? And are natives excited about the wells being drilled?
The Marshalls came back a few weeks later after the village had been using the well so that he could finish reinforcing and welding. For the three days he was there to finish, he was shocked at how many people were using the well. People came from early morning till about 10:00 at night.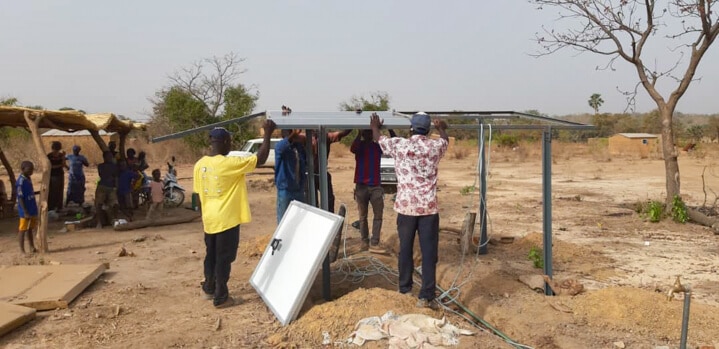 There were hundreds of people in a steady stream. The Marshalls asked some of the church men if there are other sources of water in other towns. Their response to him was, "Oh yes, there are two other water points, but they all have a bitter taste to them. Everyone comes to the church well, because it is the best fresh water well in the entire area." How awesome is that??
Everyone who came, could receive not just water but aid and supplies from Samaritan's Purse. It's it awesome to see a group of kids with the shoeboxes that we filled this past holiday season?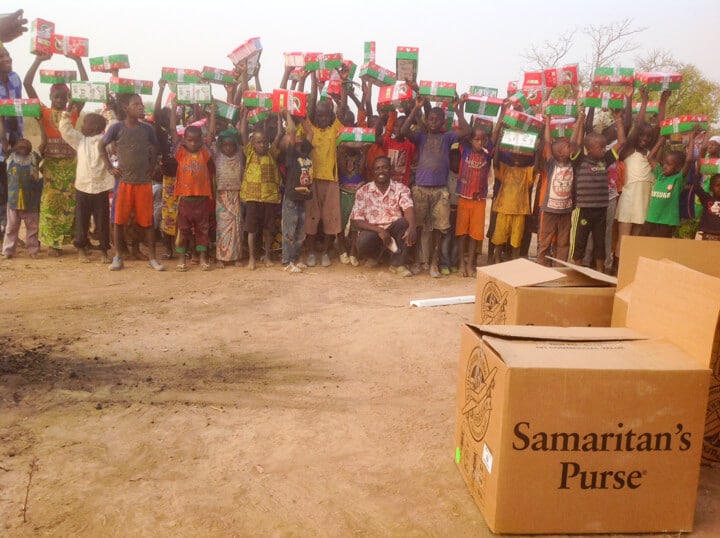 Even people quite a distance outside the village are coming to the well for their water needs. Rich told us "You have to understand, I can't control the water that we drill to. Only God can do that. He provided just what this church needed to be the powerful testimony they need to be in this community. Isn't that a huge success story for God's glory?"
It sure is. And we thank you for allowing us to be a part of this. And we thank you for being a major part of this story and being part of our Tastes of Lizzy T's family!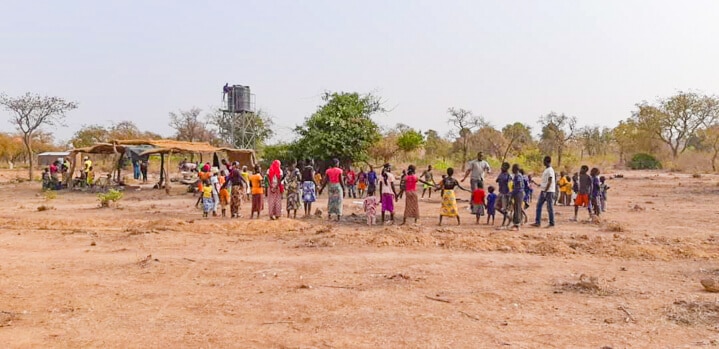 [1] "International Decade for Action 'WATER FOR LIFE' 2005-2015", United Nations, Link, accessed March 30, 2019