Must-Have Christmas Gifts for Bakers
Tastes of Lizzy T participates in affiliate advertising programs. We may earn a commission when you make a purchase through links on our site.
The top, must-have Christmas gifts for bakers. You'll find some of my favorite, most useful and fun kitchen tools in all price ranges here!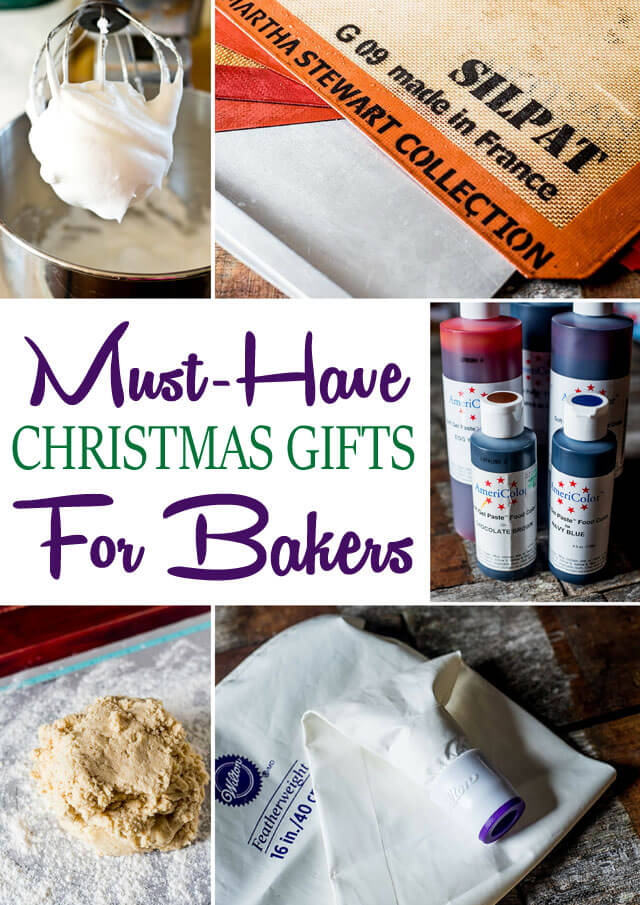 Must-Have Christmas Gifts for Bakers
It's that time of year when family and friends are asking you for a Christmas wish list. Why is it that all throughout the year I can think of things that I absolutely can't live without, but as soon as the Christmas wish list time comes around, suddenly I can't think of one thing to tell someone that I'd like.
I'm really not picky. My kids get so excited to buy me presents. What do I tell them nearly every year?
Socks. I mean, really. I lead a wildly exciting life.
Socks are just one of those things that I rarely, if ever, buy for myself. But I love socks! Fuzzy, fancy, athletic. I want socks for every occasion. So it never fails that I end up with socks and maybe a few peppermint patties under the tree. And I'm completely content with this.
Today I'm sharing with you some of my favorite kitchen baking tools. Maybe you can use these as a Christmas gift for a special baker in your life, or maybe you can find something for your own Christmas list.
Ya know, so you don't end up with socks and candy if you don't want it.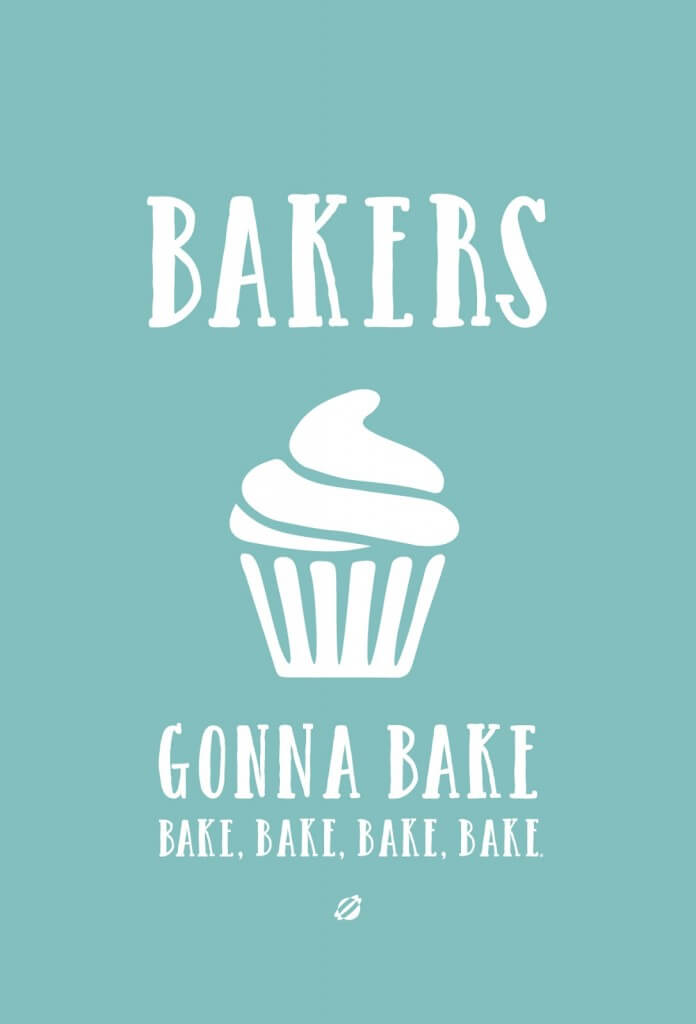 (Photo Credit: Lost Bumblebee)
In no special order (because I love them ALL!) and in all price ranges are some of my kitchen tools that I just really wouldn't know what to do without. The titles are product links so you can see what everything looks like.  As a disclaimer, any Amazon links are affiliate links, which means that if you order from the link, I get a small advertising fee. But I promise I won't endorse something that I don't love!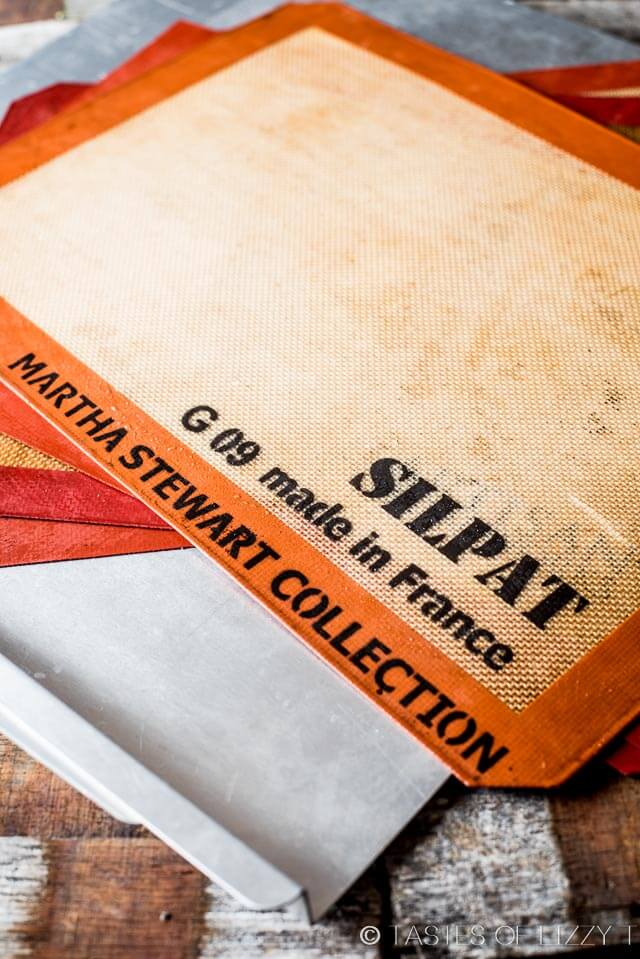 1. Silpat Baking Mats. OK, I said these weren't listed by favorites, but I really don't know what I did without my non-stick, silicone baking  mats. Your cookies will never stick. You'll go crazy for them.
2. Pastry Mat. I know you can just flour a surface and roll out a pie dough, but a pastry mat keeps things so much cleaner. My kitchen isn't huge, so I throw this mat on the kitchen table, use it to roll pie dough, cookies or scones, and just pick up the mat and rinse it when I'm done. All the messy flour stays in one place. And not in the grooves of my wooden kitchen table.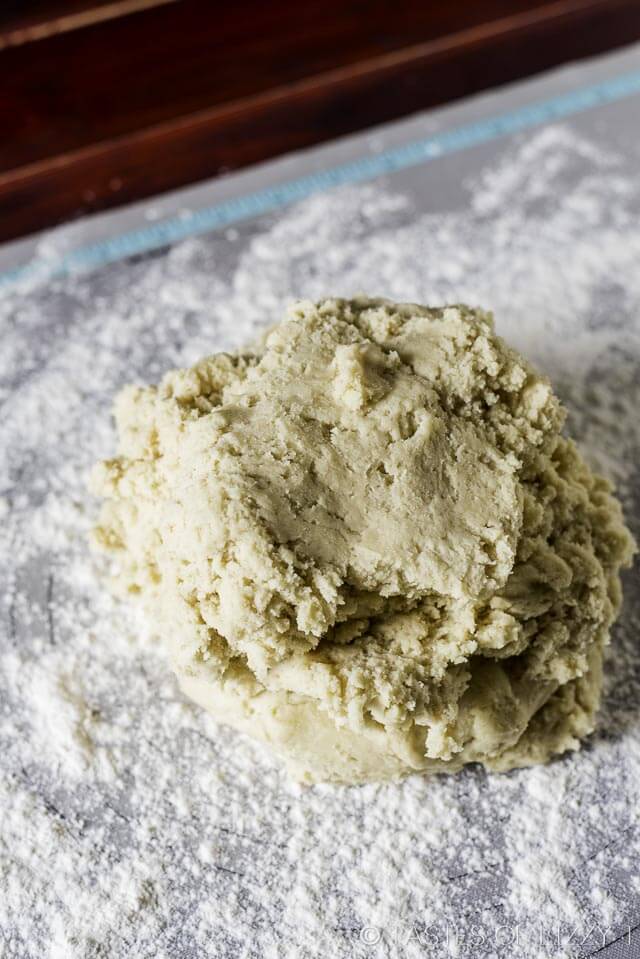 3. Cookie Scoop. I used to use two spoons to scoop cookie dough. One spoon to scoop, then another to scrape the dough off the first spoon. Anyone else do this? I revert to this method that my  mom taught me every now and then and Maddie looks at me like I'm crazy. "What are you doing, Mom?"
You wish you could scoop cookie dough like I can, dear.
But really, cookie dough scoops make things super easy. I have 4 sizes of scoops. Perfect for any size cookie, from big, bakery-style to tiny, bite-size cookie sandwiches.
4. Odd Amount Measuring Cups and Spoons. Math is fun, but having the exact cup amount or teaspoon amount that I needed without having to add or subtract fractions? Priceless. This set is great.
5. Flat Cookie Sheets. Large, flat, aluminum cookie sheets are just what I need when I'm decorating cookies. They fit a large amount of cookies on them and without the lip all the way around the pan, the cookies can easily slide on and off.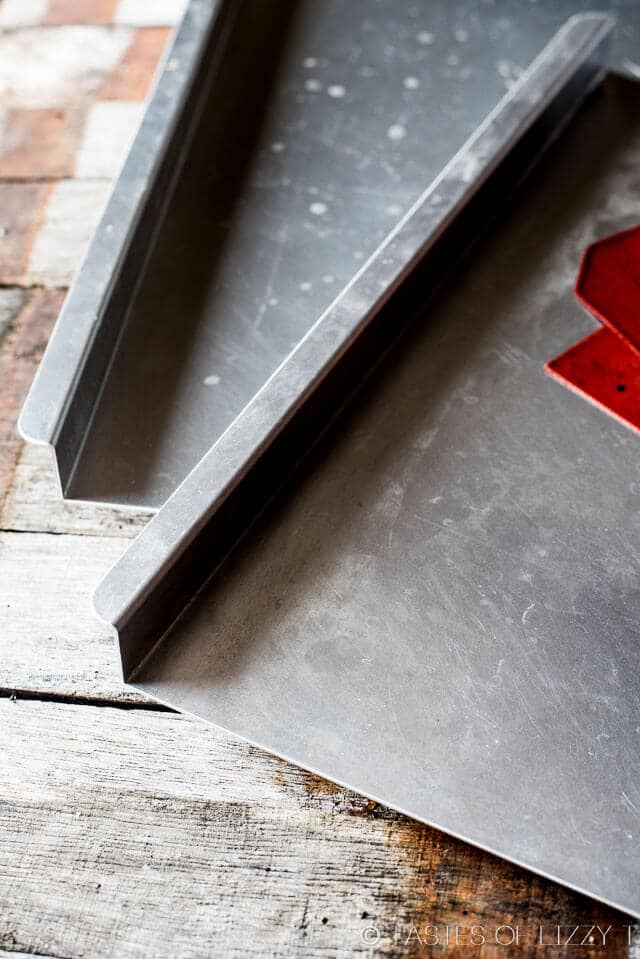 6. Stand Mixer. I have the KitchenAid Artisan mixer that I use multiple times a day for every single thing. I just recently upgraded to the Pro, only so I can do large amounts of cookie batter at once. I still use them both!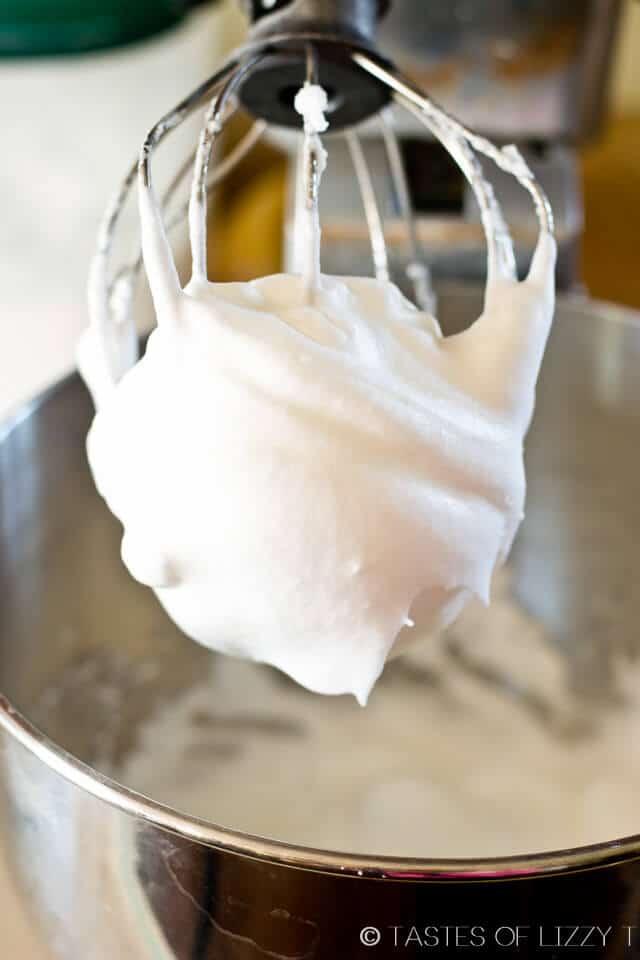 7. Hand Mixer. For years all I had was a stand mixer. But this fall I bought a hand mixer and now I don't know what I did without it. It's great for mixing small amounts of ingredients. Or when I'm too lazy to pull out the big stand mixer. And it's pink. The more color in life, the better!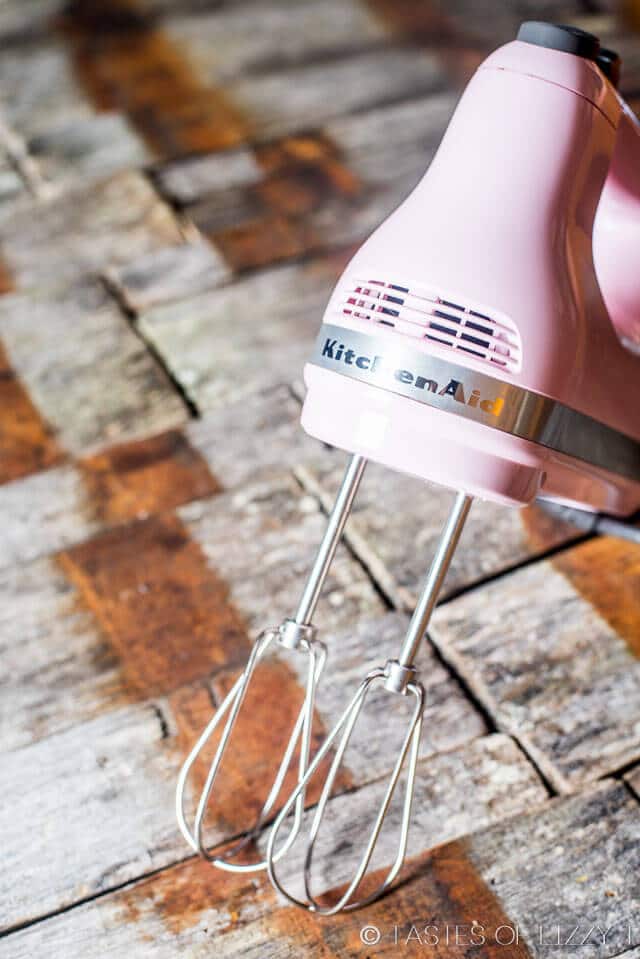 8. Beater Blade. I've only had this beater blade for a few months, but it was a life changer. That little rubber attachment? It scrapes the sides of the bowl for me. So easy! Be sure to get the blade that fits your mixer.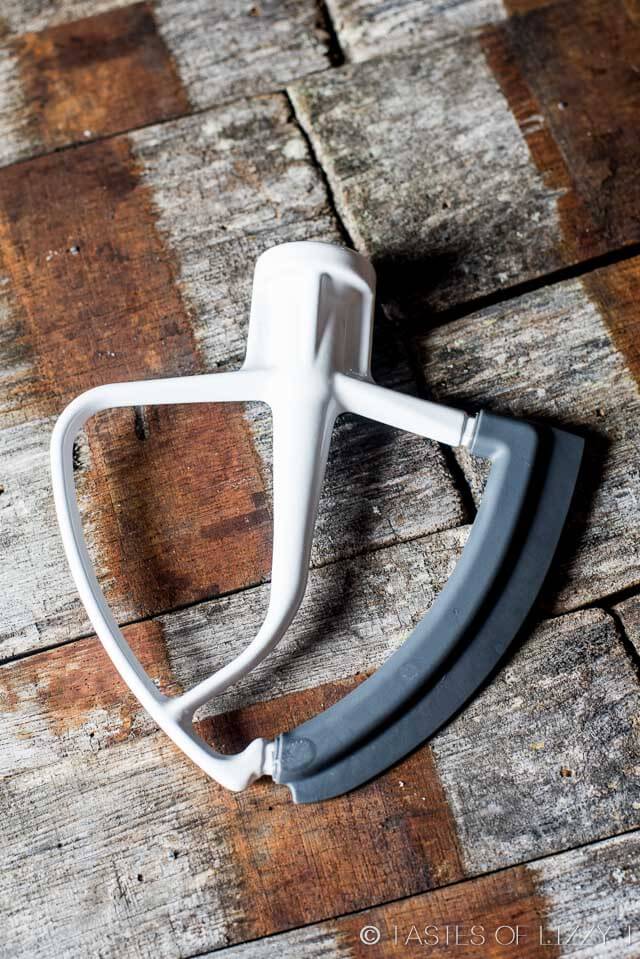 9. Empanada Press. A few weeks ago a friend made us empanadas. If you've never had them, you're missing out. Think pie dough stuffed with just about whatever sweet thing you'd like. Nutella, cream cheese, raspberry jam, marshmallows, chocolate, sprinkles. These little presses are so handy. Cut out a circle with one side of the press, then flip it over, lay the dough on the press, fill the empanada and press it closed. Bake the empanadas and you have a delicious, warm-baked treat. We made these for a family get-together yesterday. So yummy!!
10. Immersion Blender. This was a Christmas gift for me last year. I use it mostly for making homemade mayo, but cream soups and make smoothies if you'd like. There's not a tool out there like this one! Just be careful about putting your finger by the very sharp blades while the tool is plugged in. Don't ask how I know this. It wasn't one of my smarter moments.
11. Ninja Express Chop. I really should be a spokeswoman for Ninja. I adore their products. This little food processor is unbeatable. It's another tool I use every single day. I've recommended this to so many people and given it as a gift for many years in a row now. Again, be careful of the sharp blades!
12. Ninja Mega Kitchen System. Did I mention I love Ninja? Before this mega-blender, I had a skimpy little blender without much powder. My life changed with this blender. I use it mostly for smoothies, but one of my favorite fun things to make is banana ice cream. Freeze bananas, throw them in the blender with a little bit of milk, a few tablespoons of cacao powder and a touch of vanilla. Blend and you've got yourself a simple, healthy, sugar-free ice cream. This makes the ice cream smooth and oh, so creamy!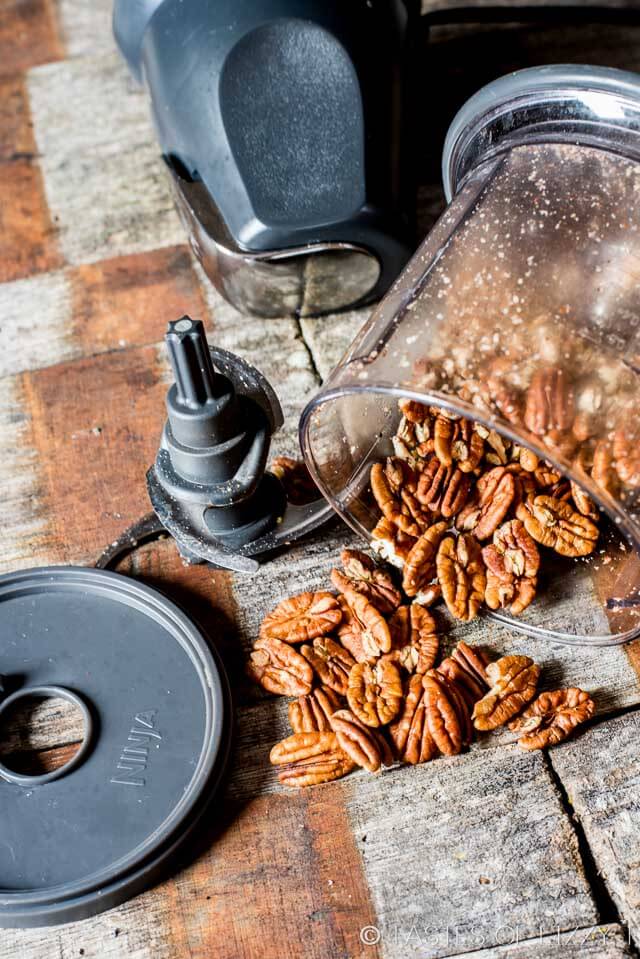 13. Rubber Spatulas. I just had to buy a bigger kitchen utensil holder to hold all of my spoons, ladles and rubber spatulas. You can find such cute sayings on these now. I just bought three more with Thanksgiving themes. They make me happy!
14. Cookie Spatula. This is such a simple little tool. It's a silicone covered spatula and warm cookies slide right off it. Matt thinks it gets in the way since it can't be used for frying potatoes in a skillet, but it's  not going anywhere any time soon.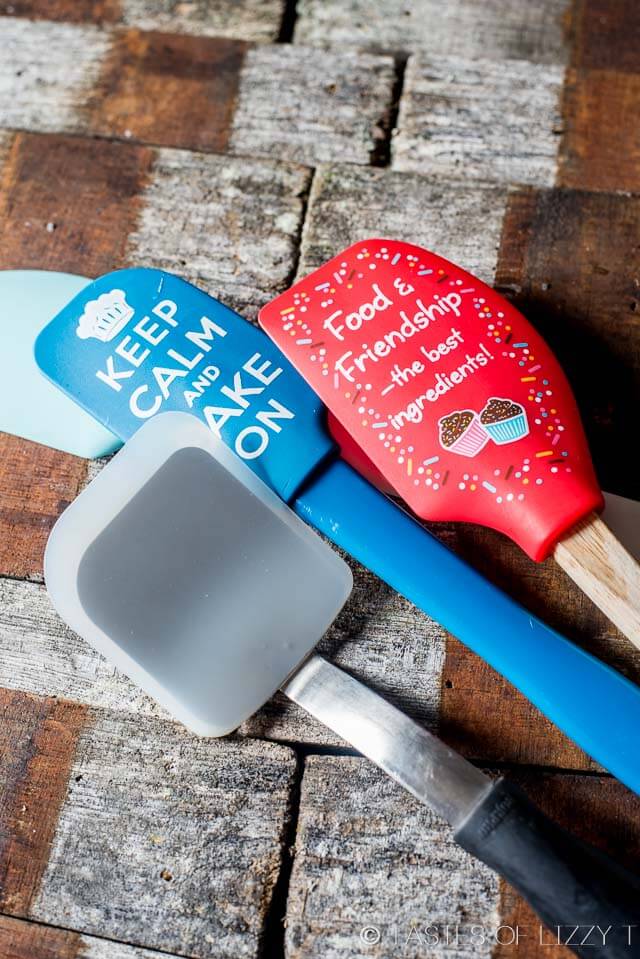 15. Double Boiler. I use this mostly for melting chocolate (hello there, little buckeyes), but it is also great for custards and mixtures that need to get hot, but are delicate and can't get too hot. They're also ideal for warming things like gravy.
16. Flour Sifter. A few years ago I would have laughed at the idea of sifting flour. Who really needs to do that anyway? But since baking in the kitchen nearly every.single.day, I've ended up with tiny bits of flour or cocoa in my cakes or cookies too many times. I mostly use the sifter when making a recipe with cocoa. But if I'm making a delicate cake and am concerned there will be little chunks of flour, I pull out the sifter. This particular one is from Goodwill. It's a large, 5-cup sifter, similar to the one I linked to above.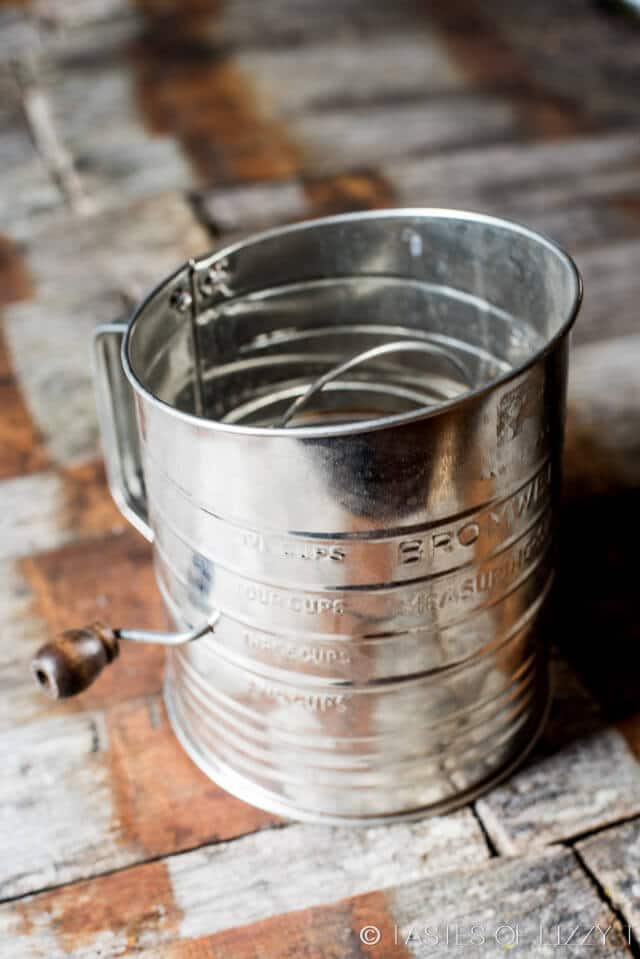 17. Rolling Pin. On my Christmas list this year is a heavy, marble rolling pin. I'm thinking I could pop the rolling pin in the fridge or freezer before rolling out my pie crust to keep the pie dough cold. (Remember…keeping the pie dough cold makes for a flaky crust!) Double rolling pins are also so nice!
18. Pastry Blender. This simple tool cuts in butter for pie doughs and streusels. And pie doughs and streusels are two of my very favorite things.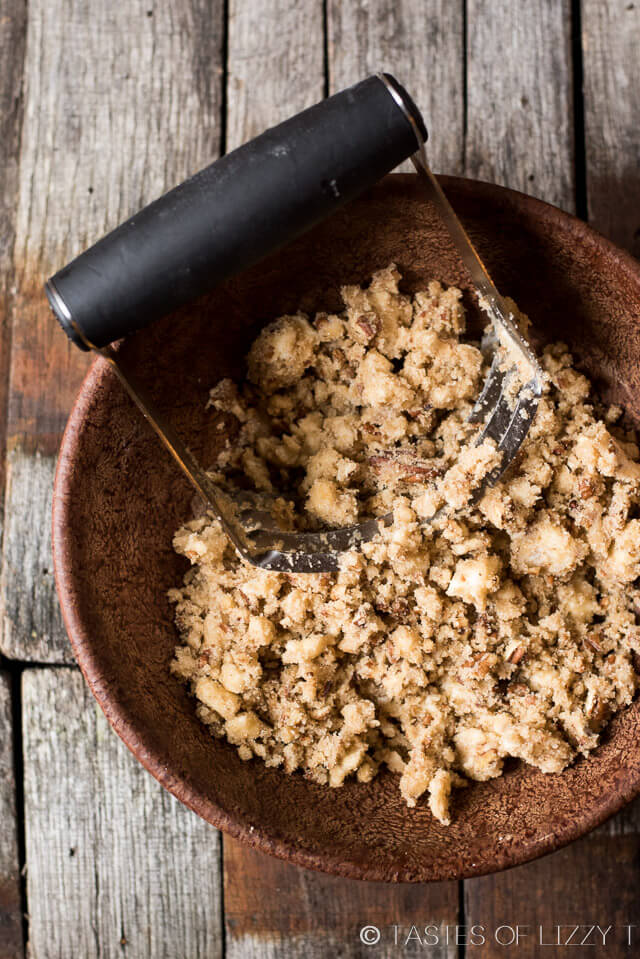 19. Cacao Powder. This is an ingredient instead of a tool, but one that is worth mentioning. I've been using raw cacao powder in place of cocoa powder. It's a super food and the chocolate flavor is more intense than regular cocoa powder. Perfect in that banana ice cream I mentioned above.
20. Saigon Cinnamon. A wise baker told me recently that she only uses Saigon cinnamon because it has such a deep, intense, cinnamon flavor. You can bet I ordered some of this cinnamon as soon as I heard that news. So delicious in cinnamon crunch bread!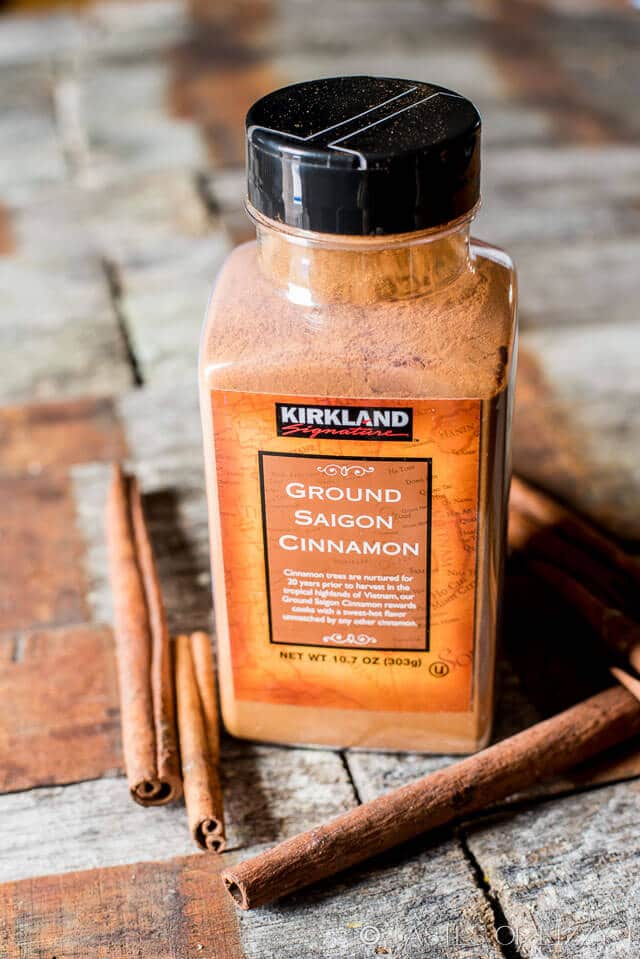 21. Trifle Bowl. Because just look at this dessert. And this one. Oh, and for you chocolate and peanut butter lovers…this! I rest my case.
22. Americolor Food Coloring. This is my preferred food coloring at this point in time. I have a bunch of Wilton gel colors, but I use Americolor almost always because it just doesn't seem to take as much coloring to get the desired effect. Plus, squirting the coloring into the frosting instead of scooping it (as in the small Wilton containers) is just so easy. Sorry, Wilton. I love you and use your brand for so many other things. Don't hate me, please.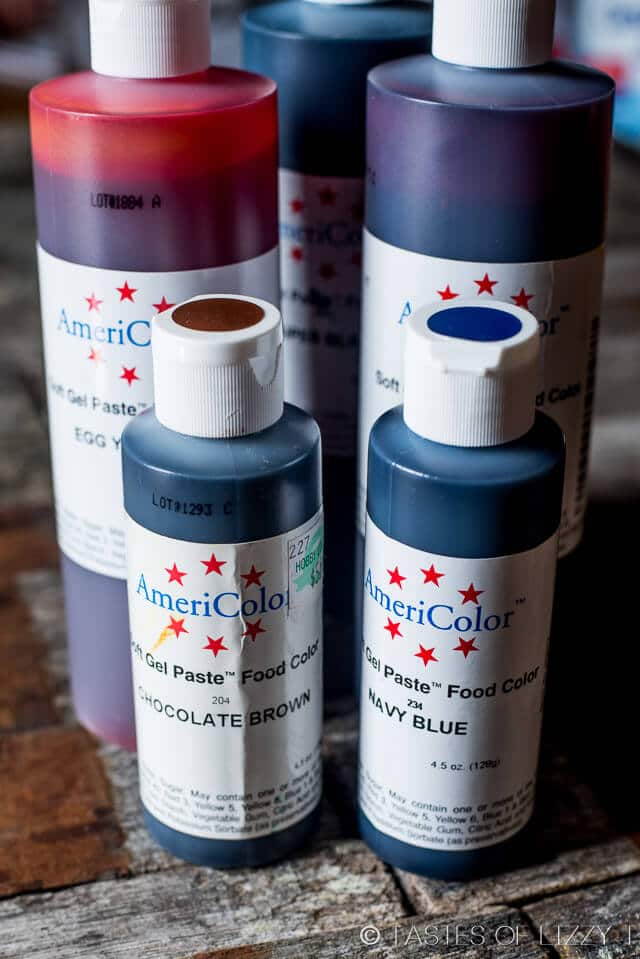 23. Spoon Rest for Saucepan. My fellow baker friend told me about this product. And I don't I have one. It's genius and it is going on my Christmas list.
24. Disposable Frosting Bags and Large Decorator Tips. I actually wash out my disposable bags and reuse them. I go through so many bags, I'd probably throw away 12 bags each time I decorated 1 set of cookies. I use disposable so I can throw them away, but don't do it until I need to. Or until I get lazy.  I also recommend two large decorating tips: 1M and 2D. These are so easy to use and make those pretty swirls on cupcakes. Trust me. Anyone can do it!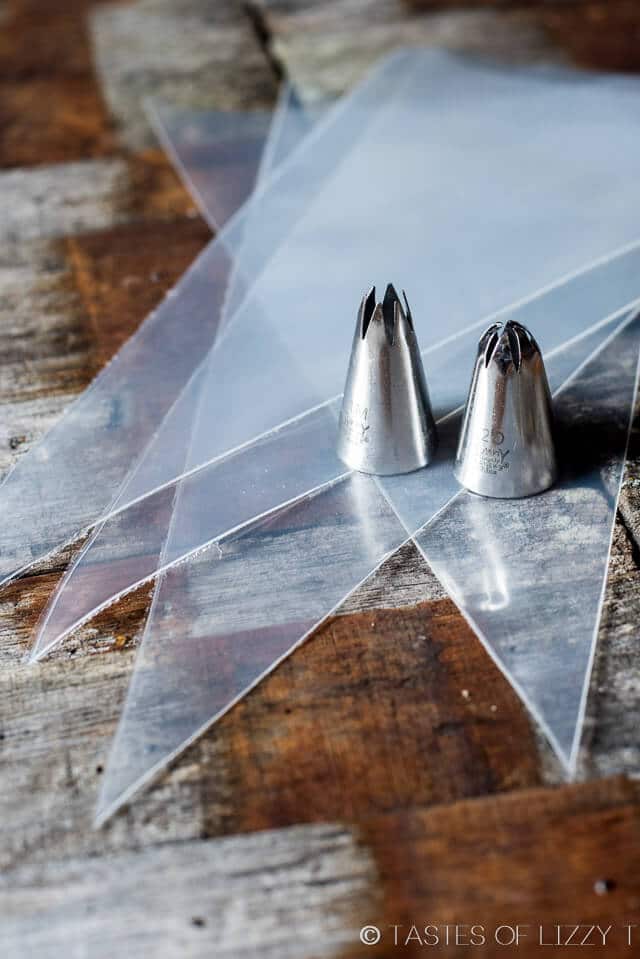 25. Wilton Perfect Fill Batter Dispenser. See, Wilton? Told you I loved you. I honestly don't think I'd bother with this tool if I had just a few cupcakes to fill, but if you're doing a large batch of cupcakes and want to get the batter into the cupcake liners quickly and easily, without little drips of batter, this is the tool for you. I was surprised to see the negative reviews on Amazon. I really liked it and didn't think it was hard to use as some reviewers mentioned. I think the key is to not overfill the bag. About half full works well. And the 16″ batter bag does not come with the kit, so you'll need to pick up one of those if you don't already have it.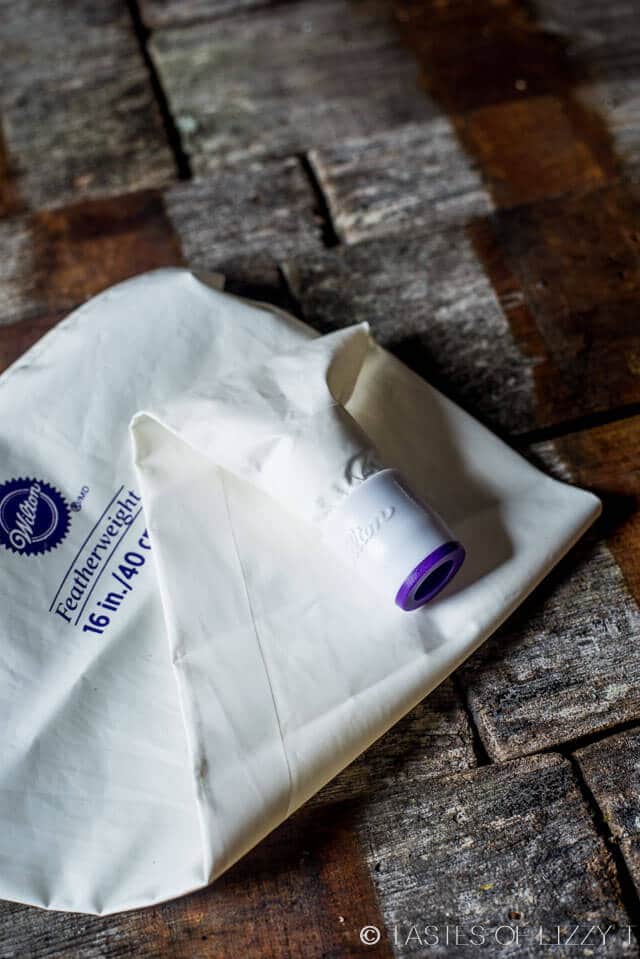 And that, my friends, ended up being a neat little list of 25 kitchen items that would make great christmas gifts for bakers in your life.