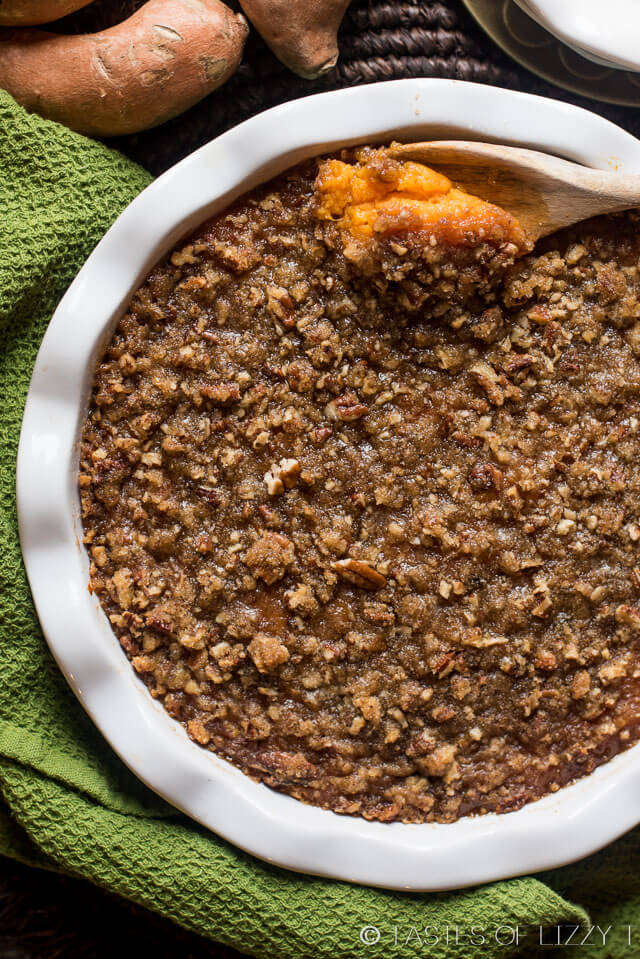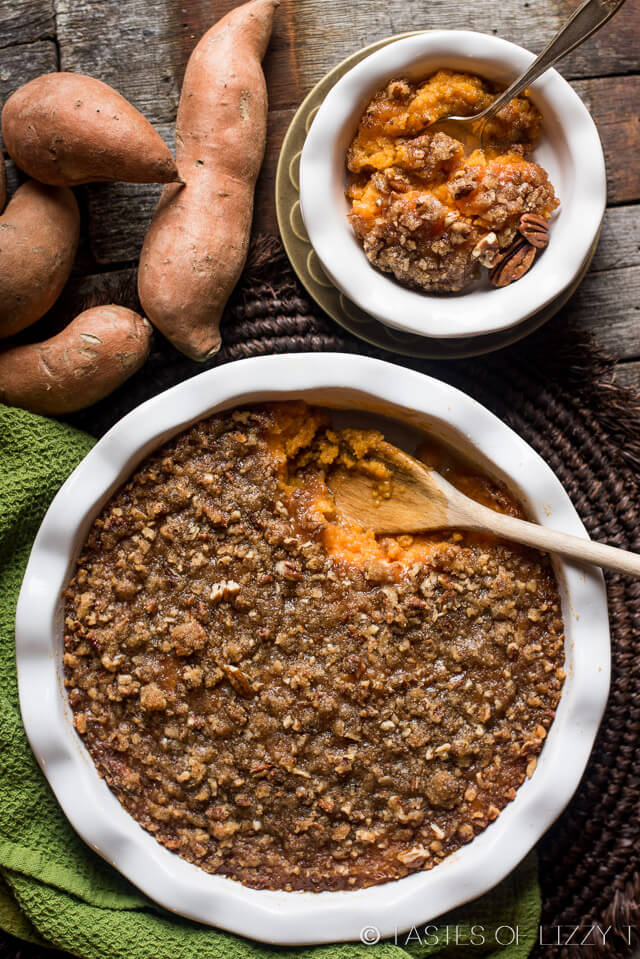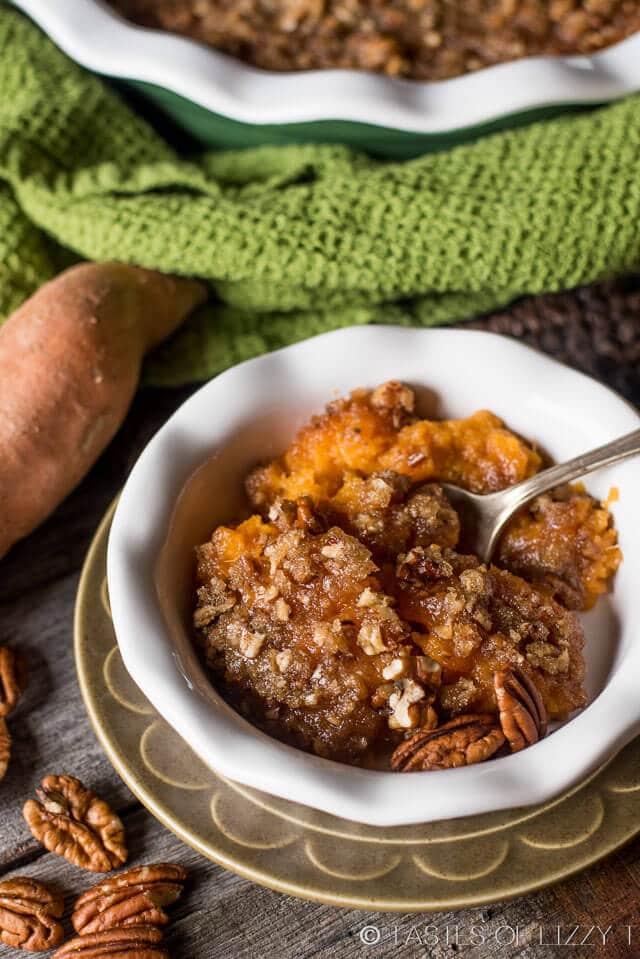 Hello Tastes of Lizzy T fans! I am Sherri, the baby sister in the trio of sisters over at Made From Pinterest, and I can't wait to share one of my favorite recipes for Thanksgiving dinner. No matter how many batches of this I make each year, I never have leftovers! We eat it as a side to counter all the savory dishes at our Thanksgiving table, but honestly, it is more like a dessert. If you do have leftovers (unlikely), it is just as good warmed up in the days that follow. And one of my favorite things about this recipe is that it can be made a day or two in advance. Just plan on a little longer cooking time since it is starting out cold from the fridge.
I grew up in the West, but have lived in the South for the last 17 years. I have always loved down home country style comfort food, but somehow growing up in the West, I missed out on sweet potatoes, which are a southern favorite. Since living in the south, sweet potatoes are something I have come to love. They can be sweet or savory, baked, fried, boiled, smashed, it's all good! This recipe is clearly in the sweet category. We like ours loaded with the crunchy pecan topping.
For a crowd, I make this in a normal casserole pan. You know, the good old 9X13. But the presentation is really fun in ramekins as well. Maybe if I hide one ramekin in the fridge and pretend it got lost, I would get to have some the next day! I hope you will enjoy this delicious make ahead dish for your holiday menu planning. We are so glad to get to "visit" with the readers at Tastes of Lizzy T.
Grandma's Thanksgiving Turkey Stuffing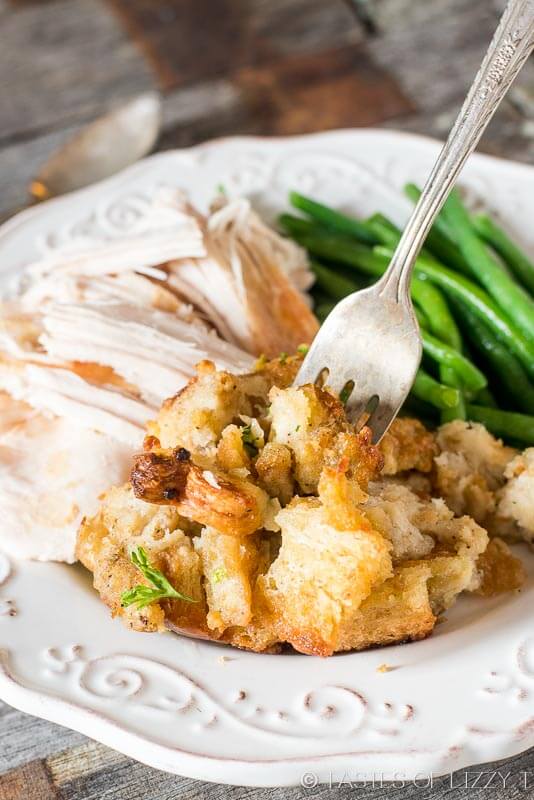 Rich and Creamy Mashed Potatoes