Visiting Magnolia Market, Waco TX
Tastes of Lizzy T participates in affiliate advertising programs. We may earn a commission when you make a purchase through links on our site.
Everything you need to know for a short weekend trip to Waco Texas and visiting Magnolia Market. The best food, where to stay, and what to see.
Visiting Magnolia Market, Waco TX
At the turn of the new year, I deemed 2019 the year of "fun". We work really hard, so I wanted to play really hard. This is the year our oldest goes to college. It's kind of a turning of a new time period in our life. And I wanted to squeeze all of the fun we could have out of this year before Maddie has to do more "adult" type things.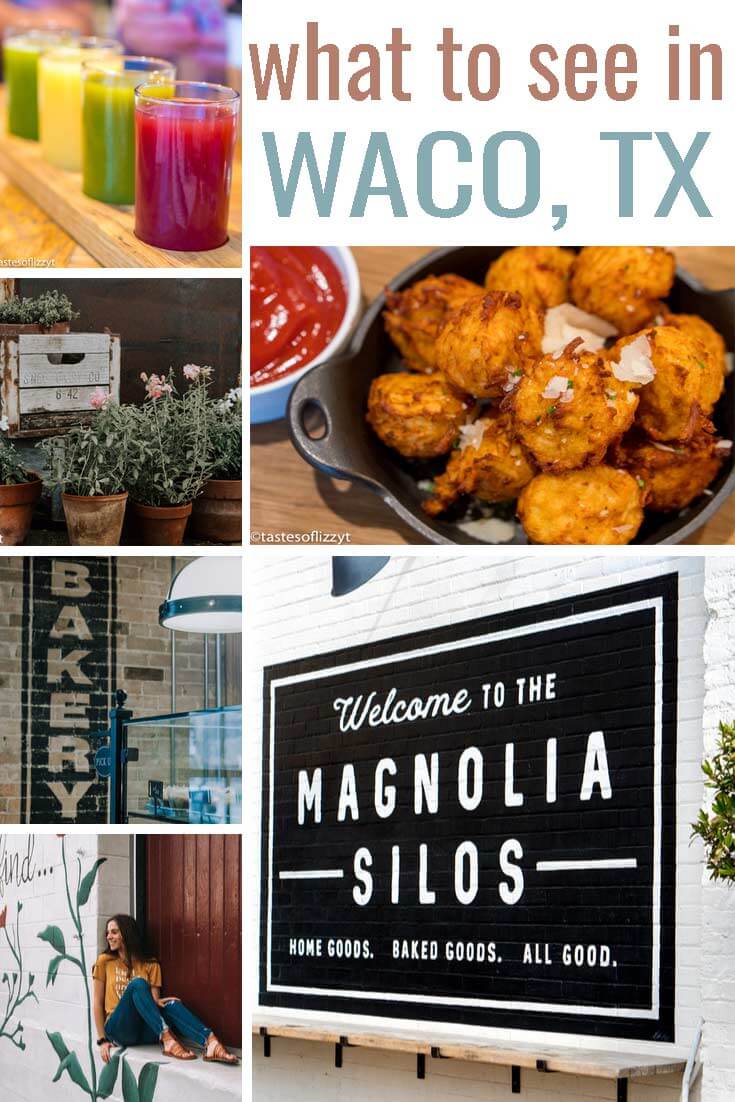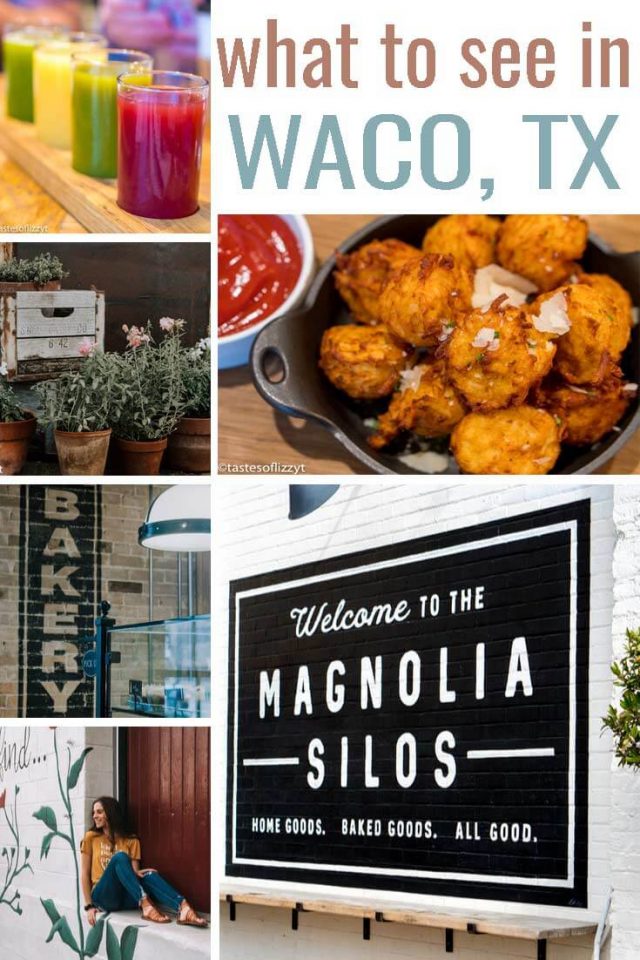 Between January and the first part of February, the kids had several days off school due to snow, plus a few regularly scheduled school holidays.
When I took a look at the calendar the second week of February, I saw the kids had a planned 5 day weekend from school. It was on my 2019 bucket list to visit Magnolia Market, Waco TX, but with one week to plan the trip, I decided we all needed to get out and take a trip. 
Today I'm sharing everything you need to know for a quick weekend trip to Magnolia Market in Waco, TX.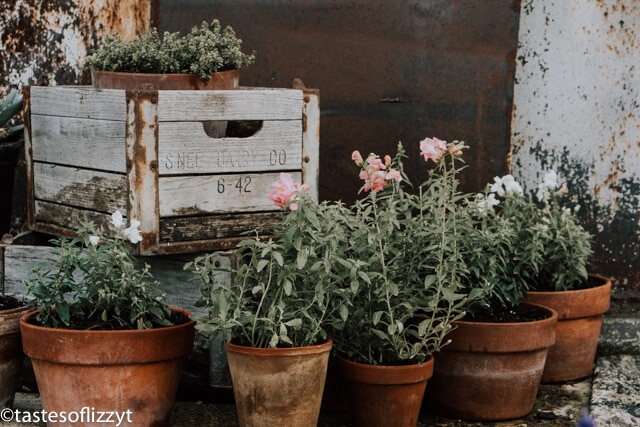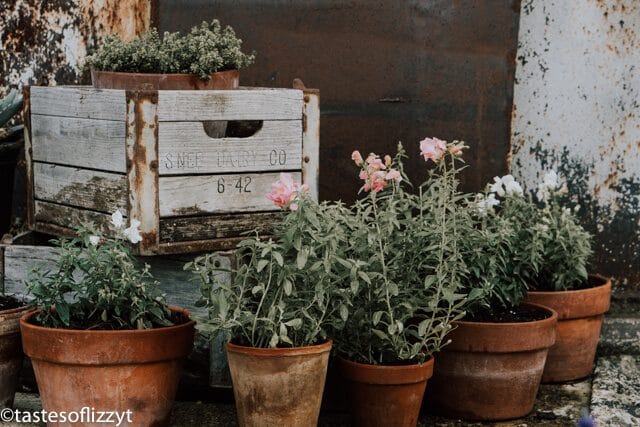 Waco Airport
The first thing you'll need to do is schedule flights (assuming you are not in driving distance). We left Dayton, Ohio at 5:30 AM on a Friday and were in Waco by 10:45 AM. This gave us most of the day on Friday to sight see.
When we originally were planning a trip to Magnolia, I thought we'd fly in to Austin and do a little sight seeing there, then rent a car and drive up to Waco. Waco seems to be right in the middle of both Dallas and Austin, so if you want a larger airport, fly into one of these 2 airports.
Because we didn't have a lot of time, we decided to fly into Dallas, but then take a quick 25 minute flight to the little Waco Regional Airport. You guys…this airport is SMALL.
We didn't notice it much upon arrival, but when leaving, there was no one there to check us in early. You waited around with the handful of other people flying out to Dallas that evening. It wasn't necessarily bad. It was very laid back and everything went smoothly, it was just so different than a large airport.
You don't have to get there early. There won't really be any lines. But we honestly could've probably driven to Dallas in almost the same amount of time and saved ourselves a little money and connection times. 
Check the prices, think through your schedule and take both options into consideration.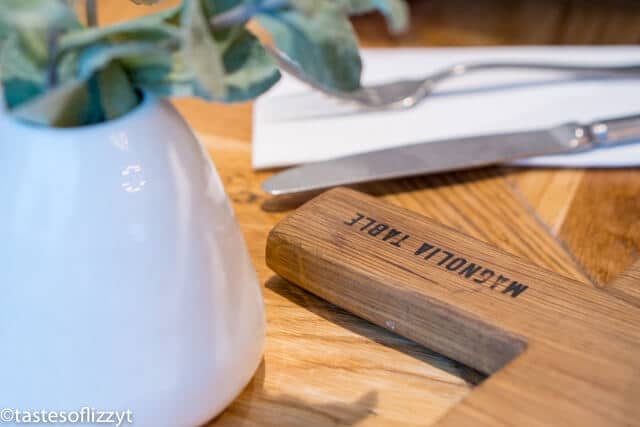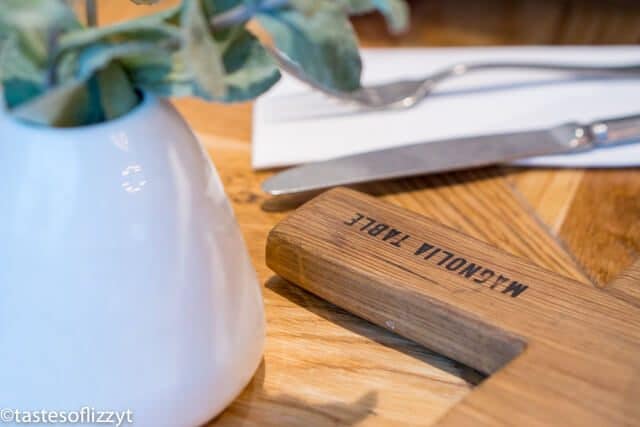 Waco Hotels
Where is the best place to stay in Waco? Normally when we travel, we like to stay in Air BnB homes since we are a family of 5. A full house or condo is so much more comfortable than a little hotel room. We were trying to make this trip as economical as possible and had some hotel points to use, so we chose to stay at the Hilton right down the road from Magnolia.
This Hilton is right on the Brazos river and is a great location. It's not the newest hotel and could use a little updating, but it had everything we needed and the outdoor area is lovely. We were coming from cold, snowy Ohio so the pool and lounge chairs in the sun were just what we needed to relax.
You can also stay at the Hotel Indigo. This is a little nicer than the Hilton, but smaller. It was full the weekend we wanted to go so this wasn't an option for us.
If you have time to plan ahead (and money isn't an issue), stay in one of the Magnolia homes. These are homes owned and decorated by Magnolia. I've heard they are awesome!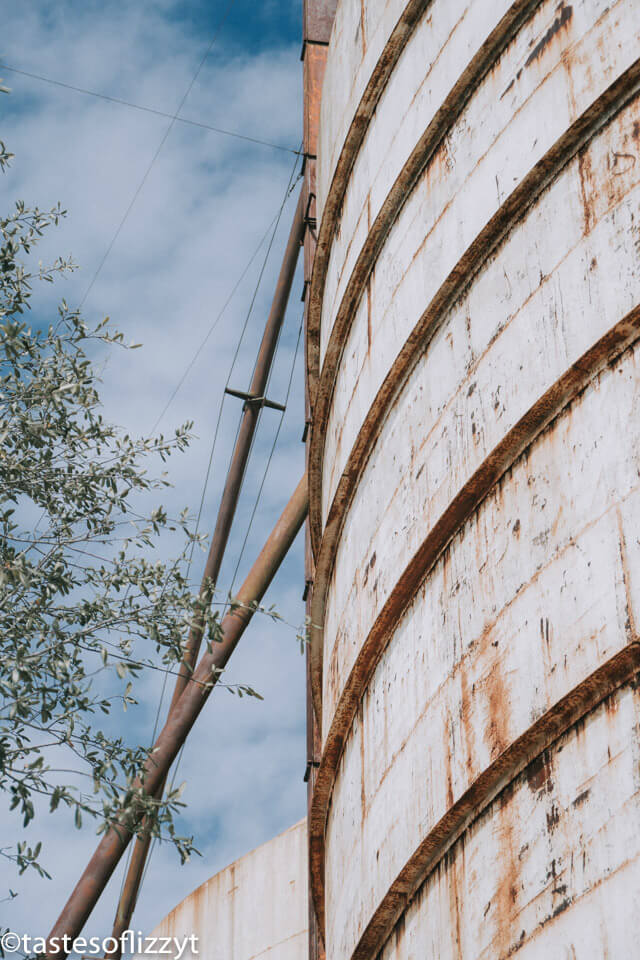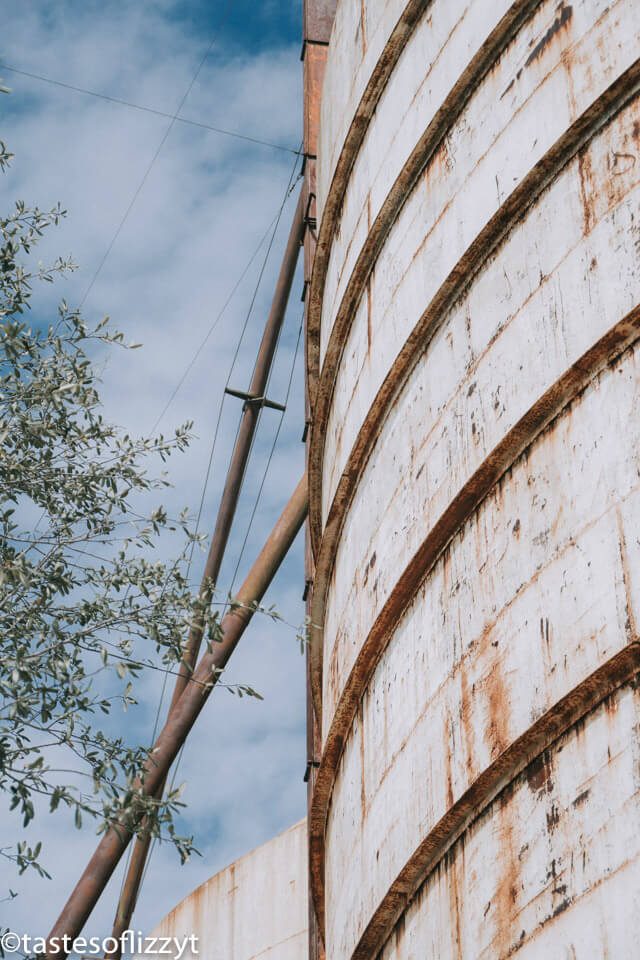 Magnolia Market
The first thing we did when we arrived in Waco was visit Magnolia. It did not disappoint! We stopped in on a Friday afternoon, right at about noon, just to take a quick peek. We didn't buy anything but just walked through and took everything in.
Please remember that the Silos are in the middle of the city. It's beautiful, but it is not big. You can easily do this in a day. Look at the store, walk through the gardens, get a sandwich from a food truck and sit in their green outdoor area. Finish off with a baked good from Silos Baking & Co.
It's cute. It's cozy. Everyone is super friendly.
Yes, the lines are long, but they move quickly. And there are people there to make sure everything is organized. I will say that the Friday was much, much less busy than Saturday was, so plan to visit on a weekday if at all possible.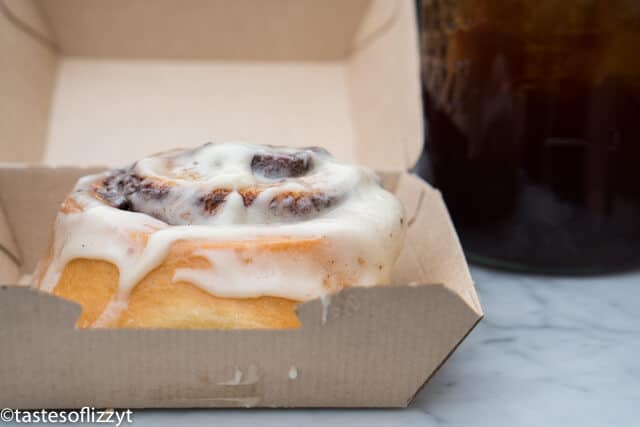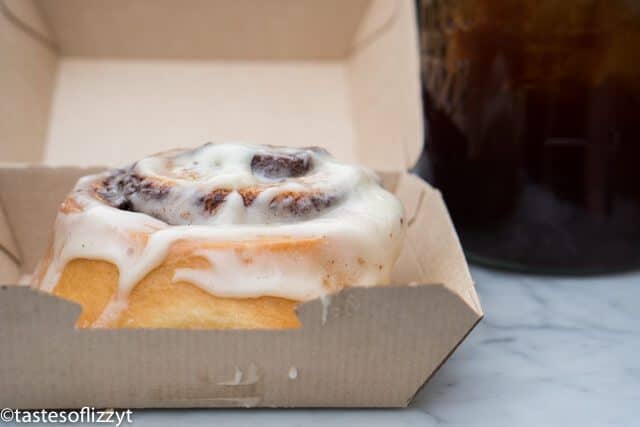 Silos Baking & Co
I'm a baker, so I wanted to try one of everything from this little bakery! I'm not usually a huge fan of cupcakes. I like rich, dense, moist desserts and cupcakes, especially bakery cupcakes, are usually light and airy. Jo's cupcakes though? They were amazing. Nearly muffin-like in texture with a pile of mouth-watering frosting. She has all kinds of flavors to try.
Their cinnamon rolls (although ours are still the best) were as close to homemade as you can get.
The line for the bakery can be long and one of the slowest lines you'll wait in all weekend. If you have someone willing to stand in line while you shop somewhere else, take advantage of that. If not, just be patient and people watch while you dream of what cupcake you'd like to try first.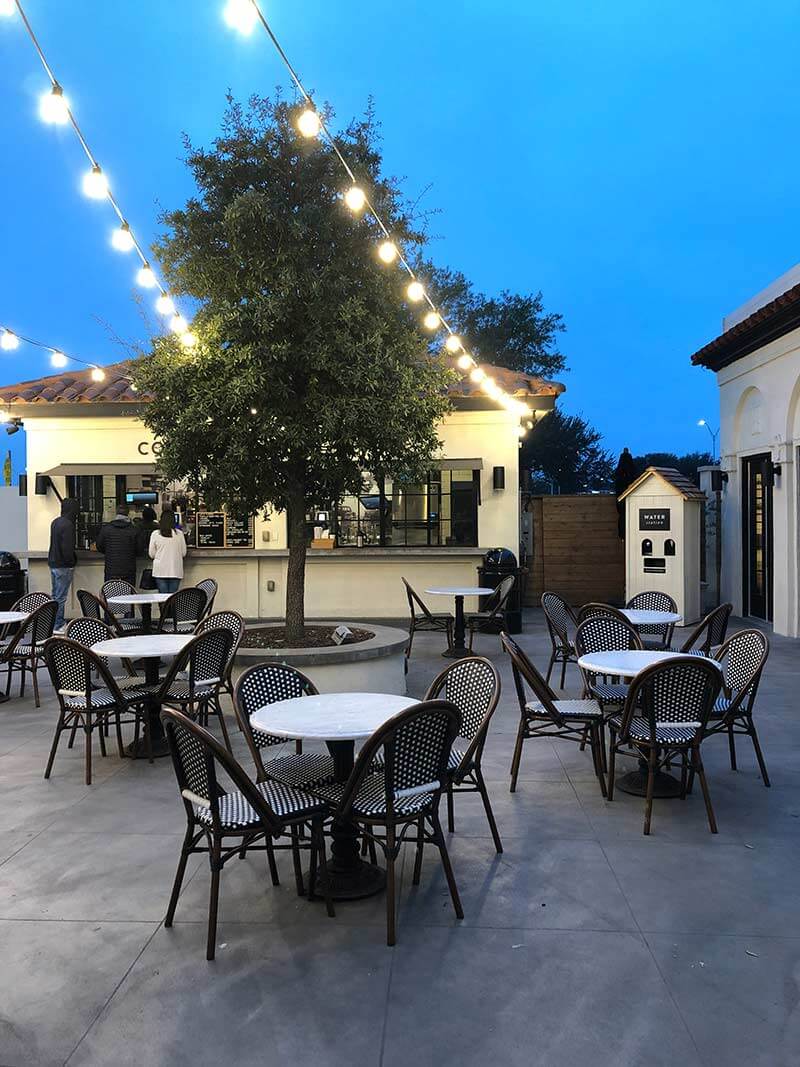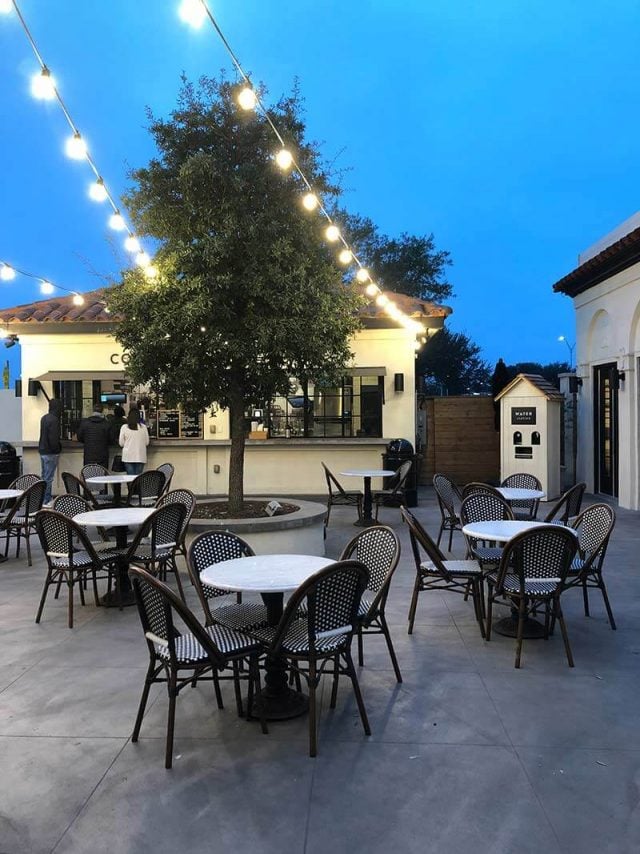 Magnolia Table
We went to Magnolia Table on a Saturday morning. We knew it would be crazy busy and had heard of 3+ hour wait times, so we got there at 7AM, 1 hour after opening. The restaurant was already full and there was a 30 minute wait. You give them your number and they text you when they have your table. You can get a coffee (I recommend a lavender latte) and visit the gift shop while you wait.
Time goes quickly and although they told us 30 minutes, it probably only took about 20 for them to get our table ready.
So what should you eat?
Homemade Tater Tots
Strawberry Butter / French Toast
Avocado Toast
Biscuits
Juice Flight
Everything we tried was delicious. Our tater tot and donut hole appetizers were there before our waitress even left the table from taking our order. They keep everything moving. I wish we could've had time to explore and look at the restaurant a little more closely, but it is busy they keep the food coming!
Remember that this restaurant closes at 3PM so you'll want to plan to get there early. But don't skip this. It's beautiful and delicious. Put your phone in one of the leather pouches on the wall, sit back and enjoy your friends and family.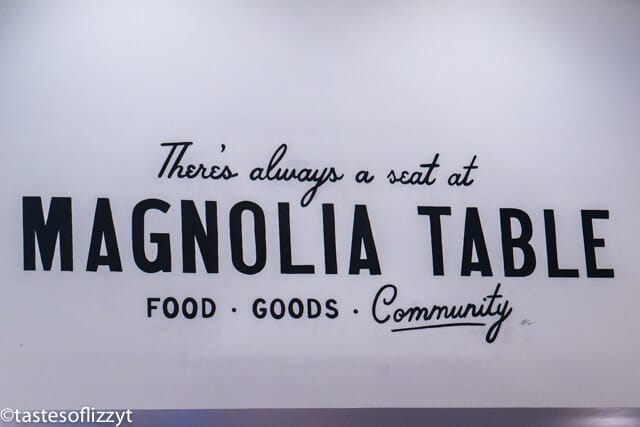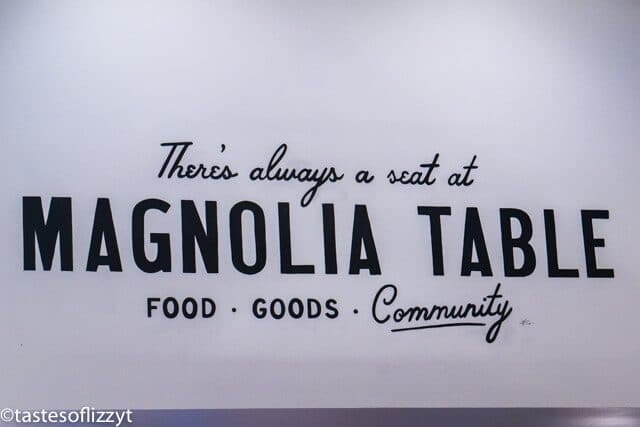 Waco Restaurants
Where else should you eat in Waco?
Twisted Root Burger Co: Fantastic burgers. Fun atmosphere. This was excellent!
In & Out: If you're not from the west, give In-N-Out burgers a try. Honestly they weren't our favorite, but I'm still glad we experienced it.
Ninfa's Mexican: We were told this restaurant was THE place to be in the evening. We heard the food was excellent, but we didn't get to try it! We love Mexican food, but just couldn't fit it in during this short visit.
Cafe Cappuccino: We needed a quick breakfast on Sunday morning so found this little cafe. We had eggs benedict, breakfast burrito, and Mexican hash. This restaurant is small but they had the perfect booth for our family of 5. The food was hot and fresh. Highly recommend!
Common Grounds: This coffee shop is on the Baylor campus. Get the cowboy coffee. It's supposedly Jo's favorite! This place often has live music so check out the schedule.
Heritage Creamery: This ice cream was a little different than ice creams we usually have, but it was excellent. Instead of a heavy ice cream it was very light. We had a cookie flavored ice cream in waffle cone. Mmm….so fresh! It's right next to Common Grounds so have an ice cream cone, then grab a coffee!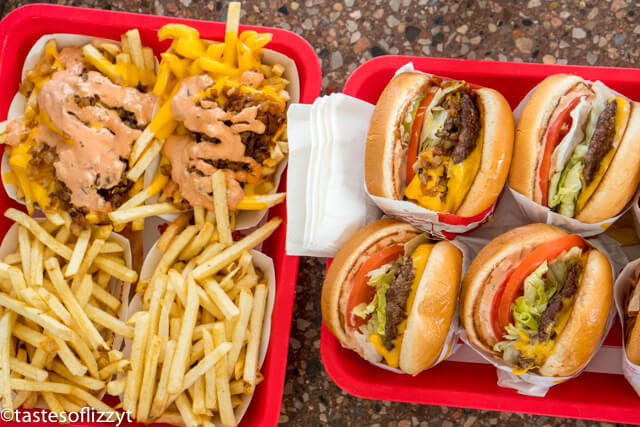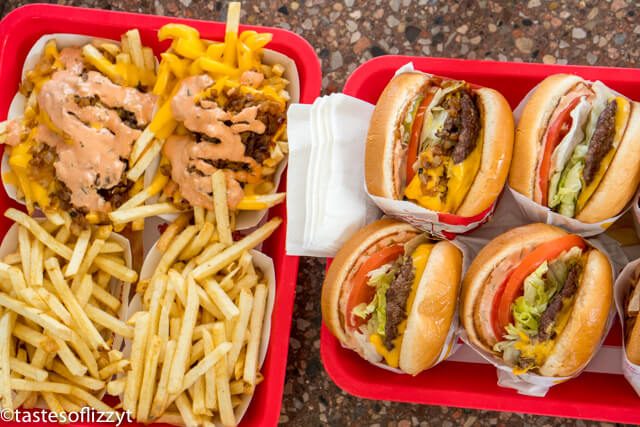 Getting Around Waco
Because we flew into Waco, we didn't have a car. We had 2 options: rent a car or uber and use public transportation. We decided to do the later. When we travel we are usually fairly independent so it was honestly a little rough without a car. Ubers are sparse…especially XL Ubers for a family of 5. But…there are some options for getting around besides Uber if you choose not to rent a car.
Hotel Shuttle: One thing we loved about the Hilton was that they had a shuttle and were more than willing to take us where we needed to go. When there were no Ubers at 6:30AM to take us to the Magnolia Table, the hotel shuttle came through for us. The also shuttled us to the airport on Sunday (and held our luggage since our plane didn't leave til later that evening).
Waco Trolley: You can see the path the trolley takes here. This trolley is really handy and we had a very entertaining bus driver. I'm not sure his name, but he was great and had our worn out teenagers smiling and laughing. These shuttles will take you right to Magnolia, plus stop at about any other place you ask them to stop.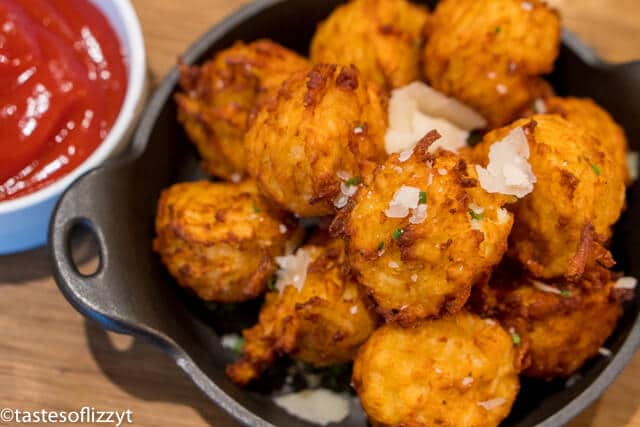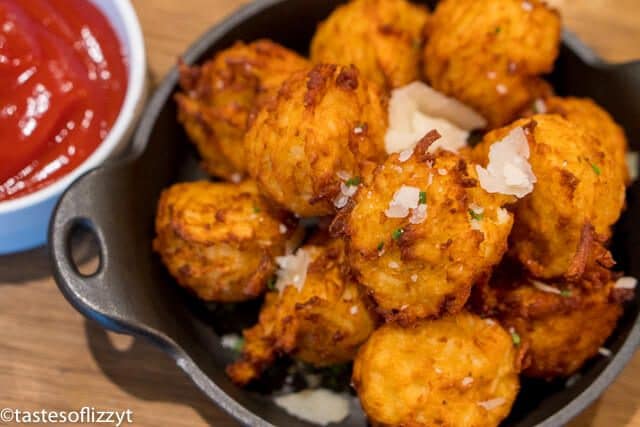 Things to Do in Waco, TX
Dr Pepper Museum: Ok. My guys LOVE Dr. Pepper. But this museum was not worth the money. I'm adding it to this list just in case you happen to have an afternoon to fill before you head to the airport (which is why we visited here). Several of the exhibits don't work. It's slightly empty. But you do get a free (very small) Dr. Pepper from the tap when you are done. If the weather is nice, save your money and just walk around. 
Spice Village: This is a huge shop that we heard many people liked more than Magnolia Market. There was just about anything you could ever want from local vendors in this huge upstairs shop. We just did a quick walk through, but it would be a great place to do a little Christmas shopping. There are all kinds of restaurants around and in this village so it is a nice place to visit.
Second Hand Shops: You can visit a lot of the shops that Chip and Jo shop at if that is your thing. You can also visit the Magnolia Warehouse (Jo's first shop on Bosque) which is second hand and damaged items from Magnolia. If we would've had a car we would've stopped here.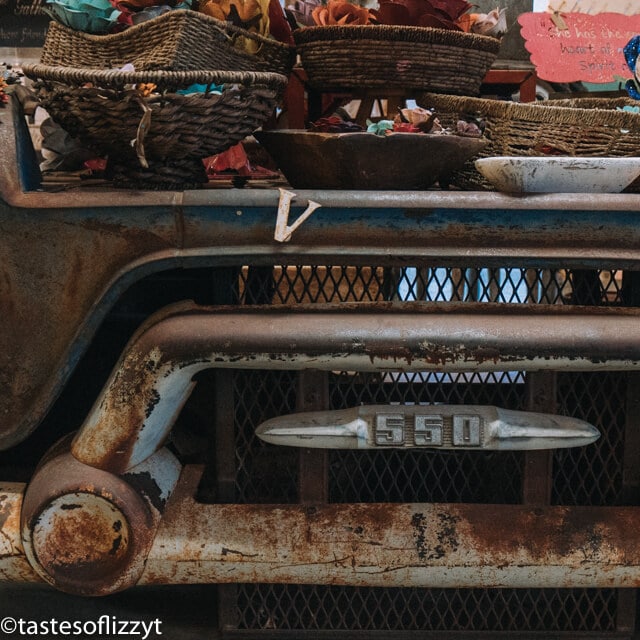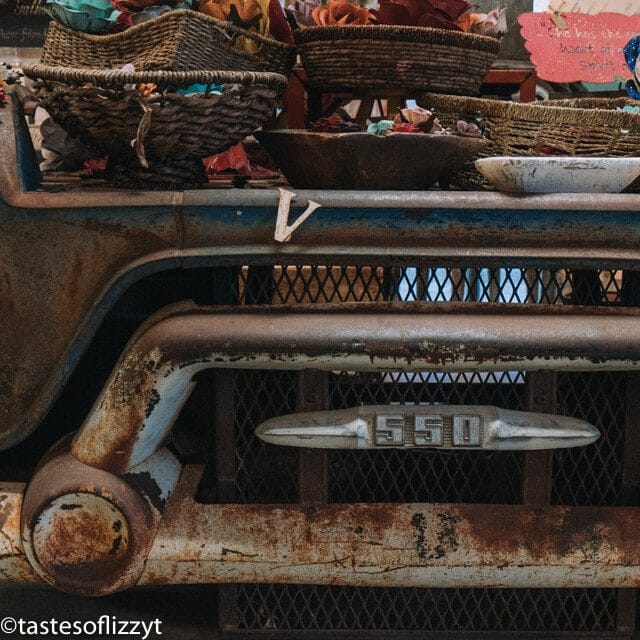 Waco Tours: I heard great things about Waco Tours and what they are doing for the city of Waco. We didn't take the time to do the tour, but I hear it is great! They'll take you past homes that were featured on Fixer Upper and tell you some of the city's history.
Suspension Bridge and Riverwalk: This is right across from the Hilton, so if you stay there you get the pretty view! It is a nice place to take a picnic lunch to and sit and watch the water or take a brisk walk.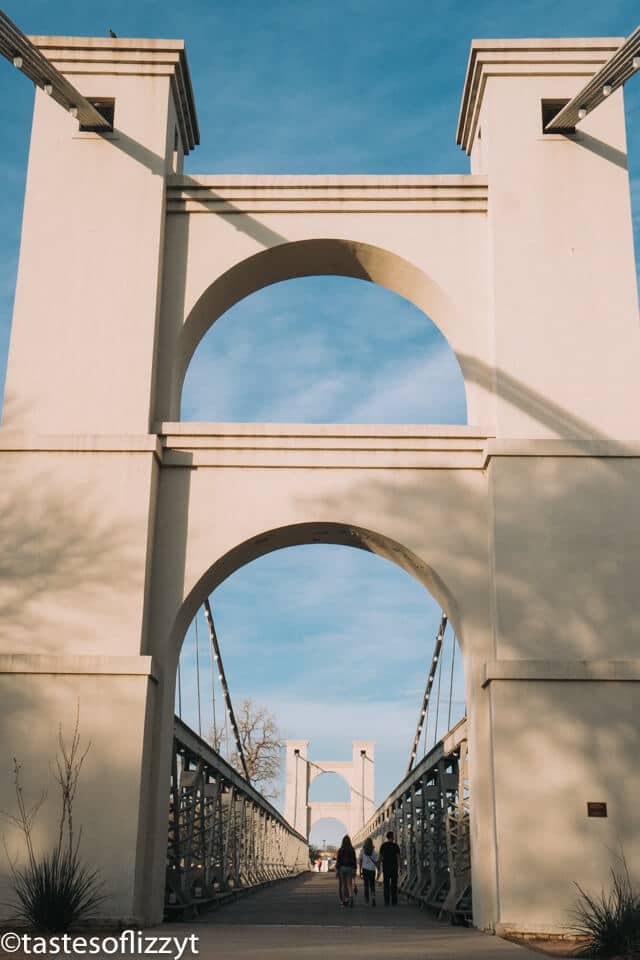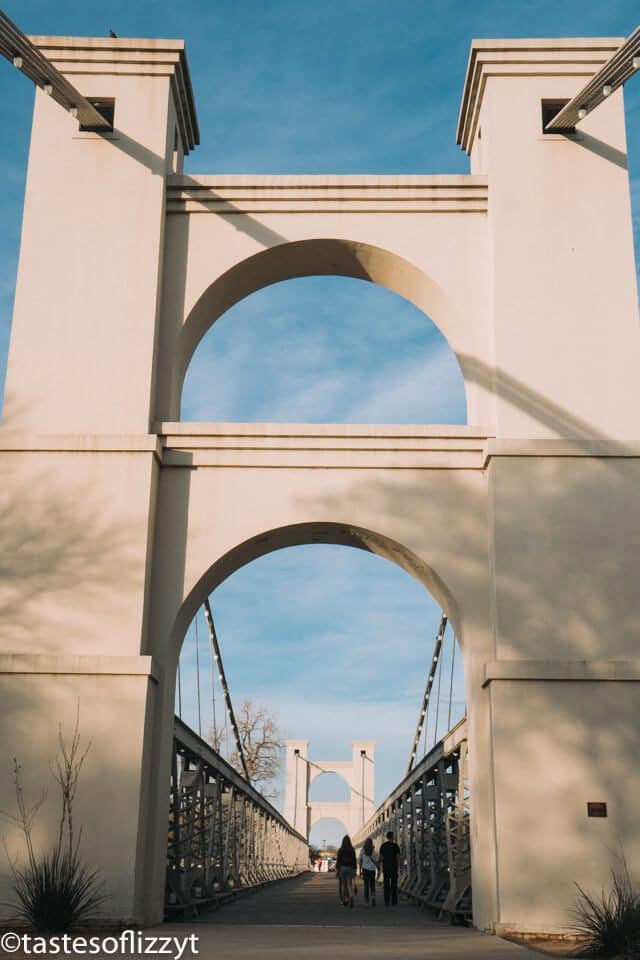 Cameron Park Zoo: It turned cold quickly the weekend were in Texas, but otherwise we would have visited the Cameron Park Zoo. The zoo is 52 acres and right by the Brazos River. If you have little kids or are looking for some nature, this is for you!
Waco Hippodrome
The Waco Hippodrome Theater is a gorgeous old historic building that first opened in 1914. You can get lunch, dinner and weekend brunch here. They have films, live music, and performances. Be sure to check out this beautiful building. And look at their schedule before you go to purchase tickets for a performance if you can!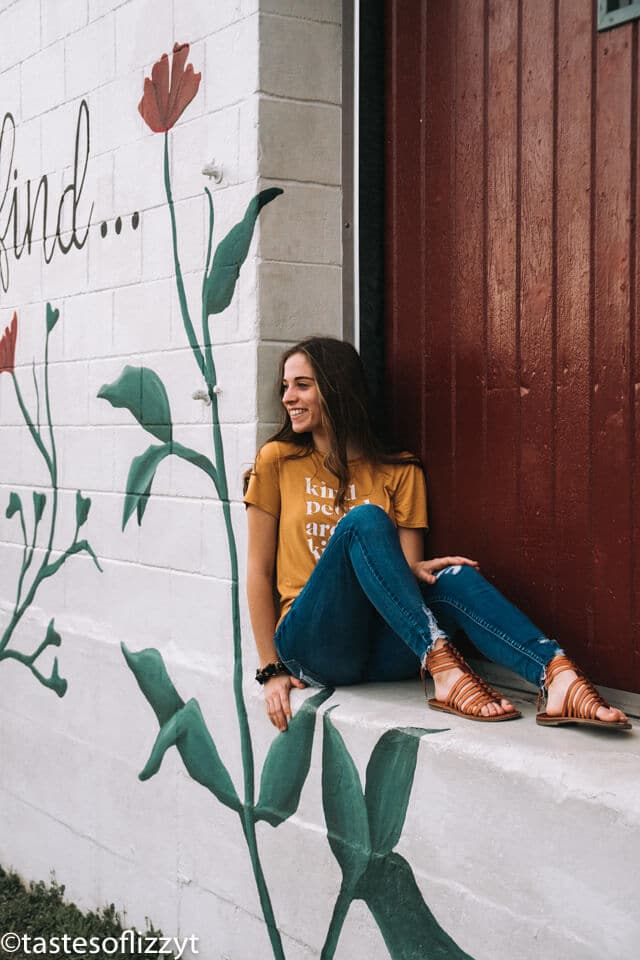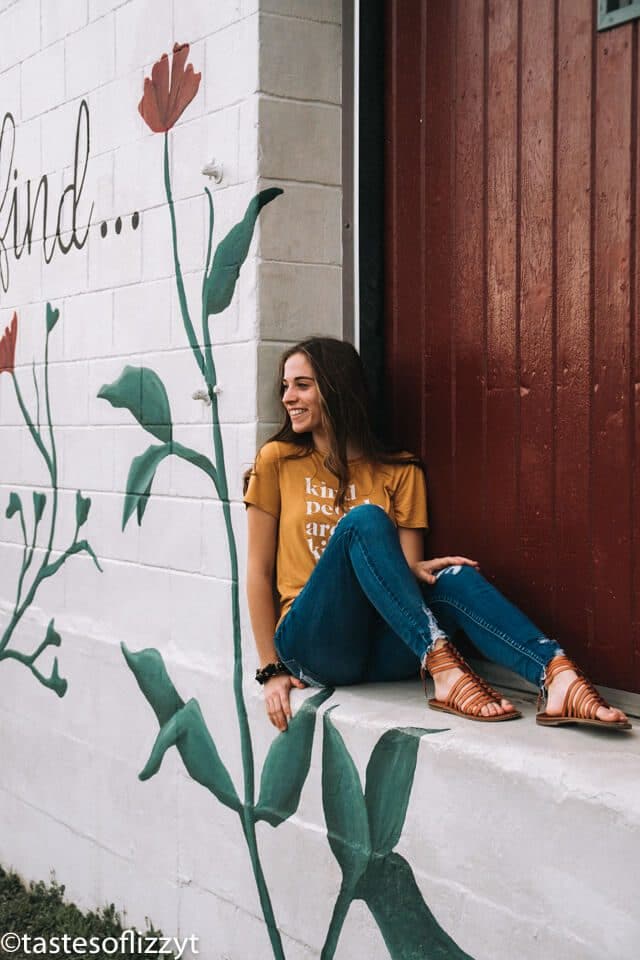 Wall Art
If you LOVE wall art, this is the city for you! So many beautiful paintings on brick walls all around the city. My friend Rachel has a great guide so that you can hit all of these Instagram worthy walls. See the guide here.

Are you thinking of visiting Magnolia Market? Have you been to Waco? We'd love to hear your favorite things about the city!