Looking to make healthier chicken wings? This is everything you need to know about baking chicken wings in the oven. Fork tender or crispy, we'll give you hints for baked chicken wings and some of the best chicken wings recipes.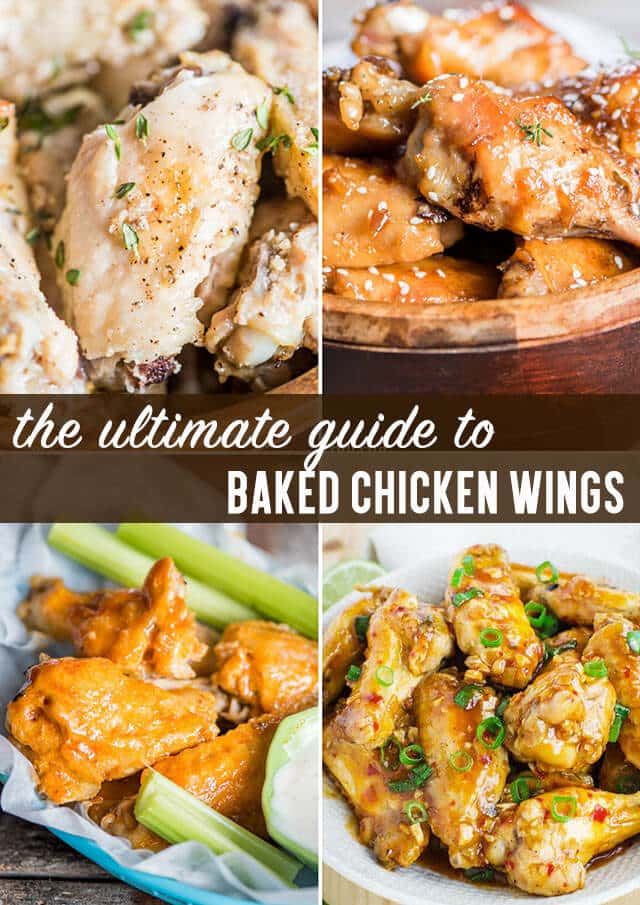 How to Bake Chicken Wings
One of the favorite American comfort foods is chicken wings. Our local Buffalo Wild Wings is almost always packed with people and when I peek at everyone's dinner as I head to my table, I see plates and plates of wings! Whether it is tailgating on game day, a holiday dinner or you just need a big plate of party food, here's how to make baked chicken wings at home.
Jumbo Chicken Wings
I'll start off by saying that all of our chicken wings recipes and hints start with Jumbo Chicken Wings. We buy frozen jumbo chicken wings at our local bulk food store (GFS). They are definitely larger than some of the little wings that you can find in the meat section. The baking time will definitely depend on the size of the wings so watch them closely.
For Tender Oven Baked Chicken Wings
If you like fork-tender wings where the meat nearly falls off the bone, you'll want to bake them low and slow. For this method, we bake them in a large baking pan with sides. The pan we use is 10×15″ and it holds about 5 pounds of jumbo chicken wings. The wings go right into the bottom of the pan. As the wings cook, they will create juice that they will bake in so that the meat stays tender and juicy.
For this method, set the oven to 350 degrees. Bake the wings for 30 minutes and then turn and baste with the sauce you are using. Bake for another 30 minutes and do the same thing: turn and baste. Bake one last time for 20-30 minutes. This might seem like a long time but the wings will NOT be dry because they will be simmering in the chicken juices. We find that cooking them for this long allows the marinade sauce flavors to bake into the chicken wings and not just stay on top.
4 Chicken Wings Recipes
Crispy Baked Chicken Wings
Baked wings are a little healthier than fried chicken wings. Some people don't want to sacrifice the crispiness that you get when you fry wings. This pan below is a hint for crispy oven baked chicken wings: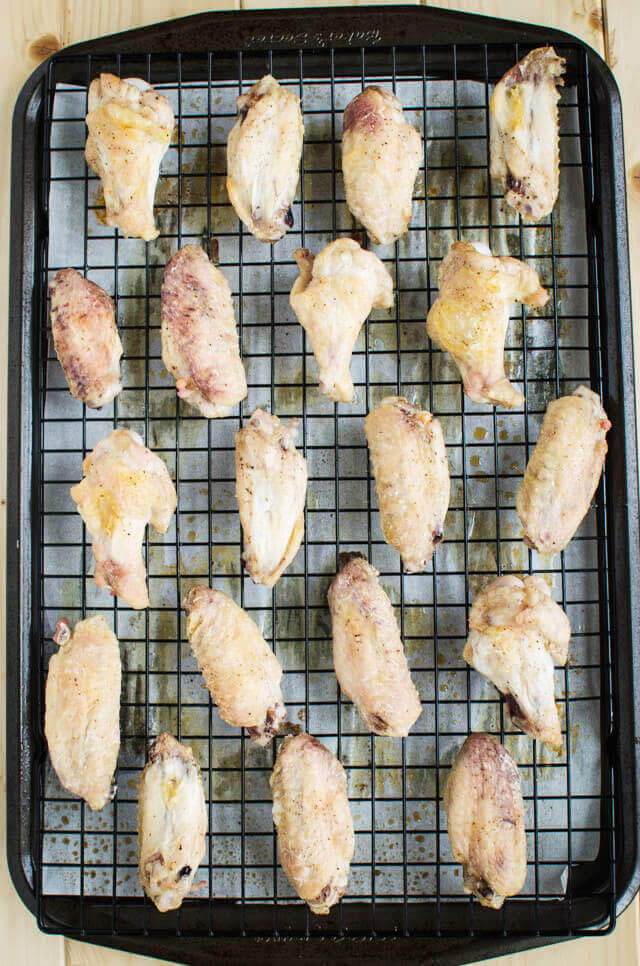 Baking the chicken wings on a wire grate will allow the juices to run down beneath which helps the skin to crisp up. To bake chicken wings this way, set the oven to 350 degrees Fahrenheit and bake them for about 30 minutes. Turn the wings, raise the oven temperature to 425 and bake for an additional 20 minutes or until the wings crisp up. If you are basting the wings, you can do so several times throughout the baking process. If you'd like to just coat the wings in sauce, I highly recommend this baking method to get crispy wings that you can then toss in sauce!
How long does it take to cook chicken wings in the oven?
As you can see above, the time it takes to bake chicken wings will fully depend on the size of the chicken wings and how you are baking them. You'll want to plan at least an hour for them to bake. Crispy chicken wings will take a little less time and fork-tender chicken wings may take a little more time.
Slow Cooker Chicken Wings
We always plan a little in advance for our chicken wings. We bake them with plenty of time ahead of us, then we throw them into the slow cooker and set it to low so that the chicken wings stay warm. This works especially well when you are coating the wings with sauce. The slow cooker will give the wings time to soak in that marinade!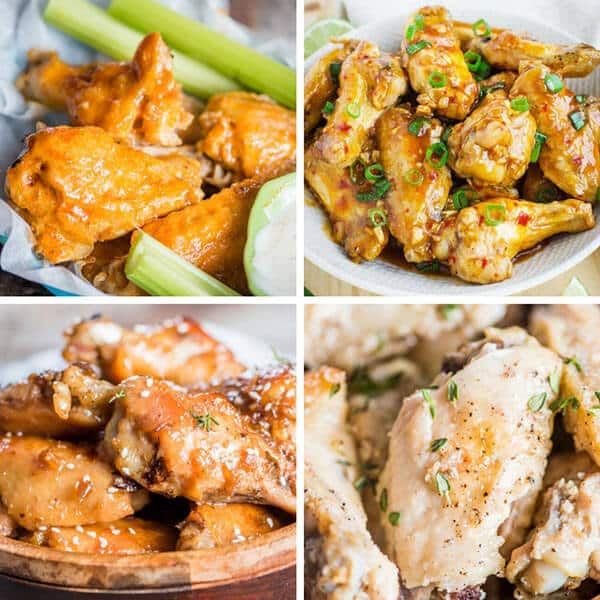 Baked Chicken Wings Recipes (with more to come!)