Learn a fast and easy way how to thaw ground beef in the microwave safely. Get dinner on the table quickly at the last minute.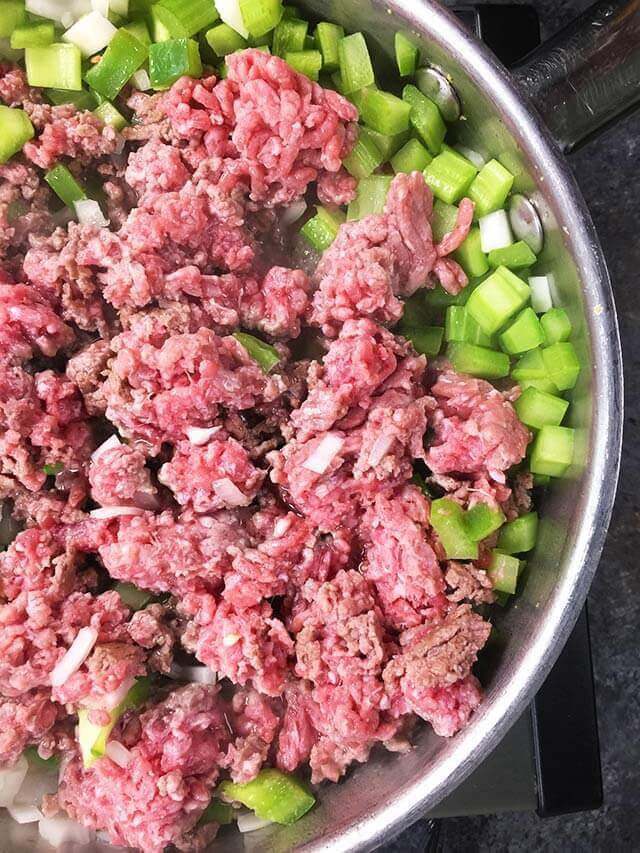 How to Thaw Ground Beef
If there is one thing I love, it is learning. Especially learning about food. Earlier this year I had the opportunity to go with the Ohio Beef Council and my fellow Ohio bloggers on an Ohio farm visit. We visited Dusty Rose Farms, a small farm owned by the Jepsen family (who provided us with a delicious homemade shredded beef lunch) and Hoffman farms, a larger cattle operation.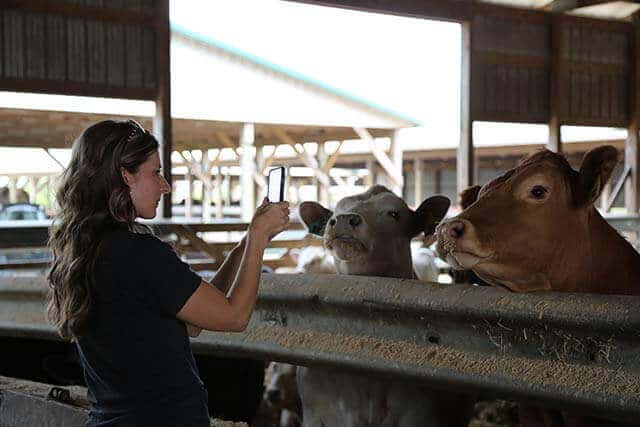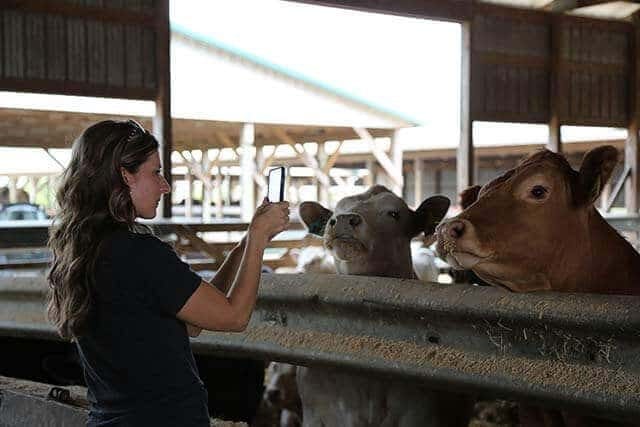 This wasn't the first time I had visited a cattle farm, but every time I am always impressed with the amount of care that the farmers have for their cattle. They are meticulous in keeping their cattle healthy and cared for, keeping them happy so that they can provide quality beef for Americans. Learn a little about grass finished beef and grain finished beef and the difference between grass finished beef and grain finished beef from the Ohio Beef Council.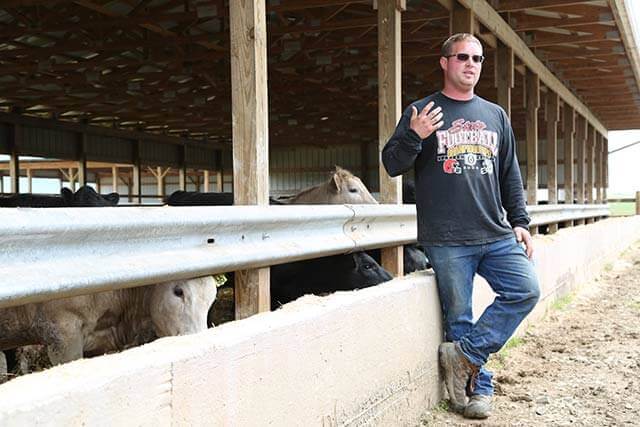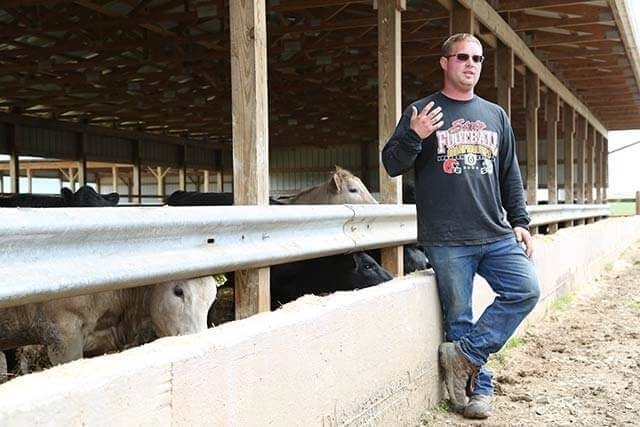 After we spent some time learning from the farmers, we got to experience firsthand some delicious beef dishes from a few of Columbus Ohio's top Cameron Mitchell restaurants. From shepherd's pie to steak to meatballs, this progressive dinner was like none other! I've visited 5 different Cameron Mitchell restaurants in the past few years and each one has been delicious. My favorite dish of the night? The braised pot roast prepared for us by Peter Chapman, Regional Chef at Cameron Mitchell restaurants. Peter was kind enough to spend a morning with us in The Pearl's kitchen, teaching us how to braise, sous vide (I can't wait to try this method!) and plate gorgeous recipes with beef as the centerpiece. I've never eaten so much good food in a 24 hour time period.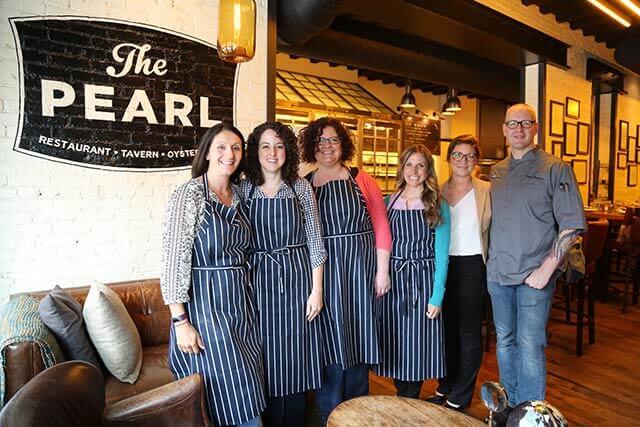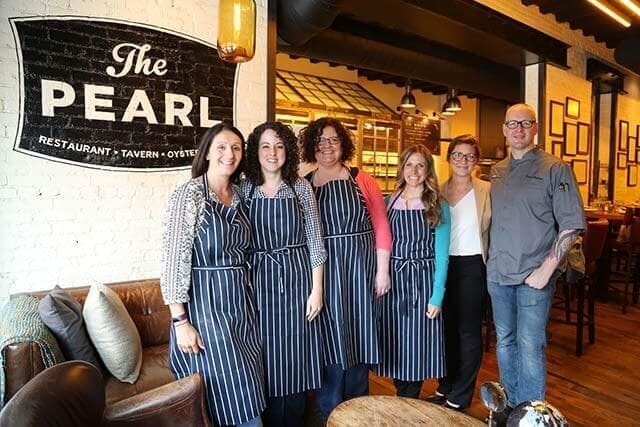 And while I welcome a delicious dinner out any time, nothing beats a classic meal at home using ground beef.
The Ohio Beef Council was kind enough to share this infographic with you on how to thaw ground beef quickly and safely. If your day hasn't gone as planned, all you need is frozen ground beef and 4 minutes and you'll be ready to season ground beef or whip up a quick casserole for your family.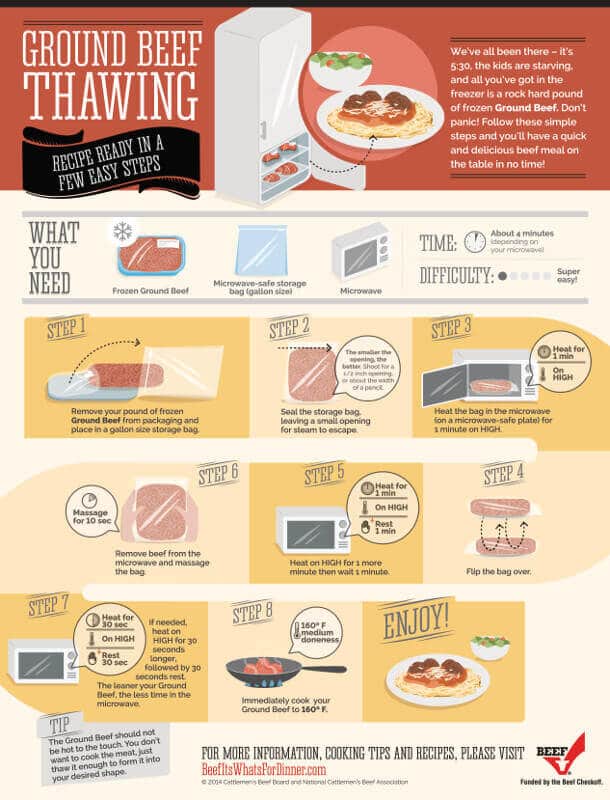 Here are some of our favorite ground beef recipes: