Honey wheat pancakes make a healthy start to your day. Instead of maple syrup, make this simple honey butter syrup for a fun change!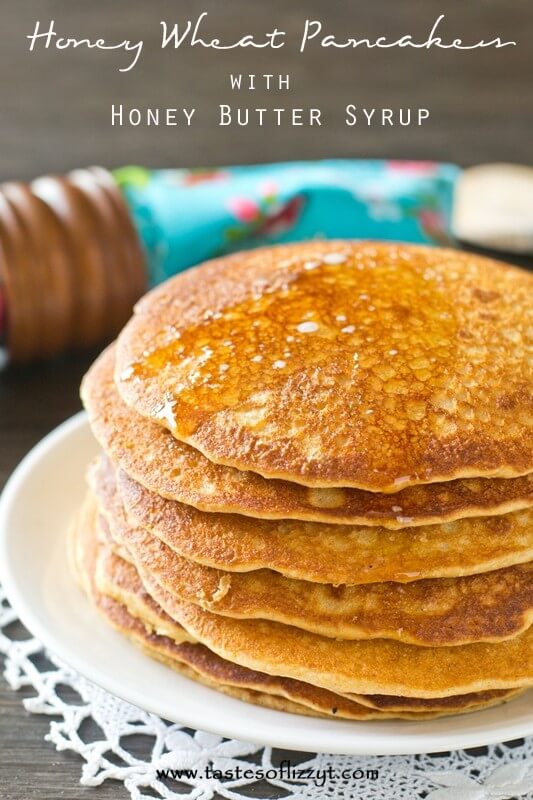 Have you ever really, really craved something to eat, but didn't want to take the time to make it? When I think about that yummy Honey Wheat Bread baking in my oven, I just have to make it. It's so good and so healthy, but sometimes, I wish for a way to get that taste even faster. What if you could have that great honey wheat taste for breakfast, too?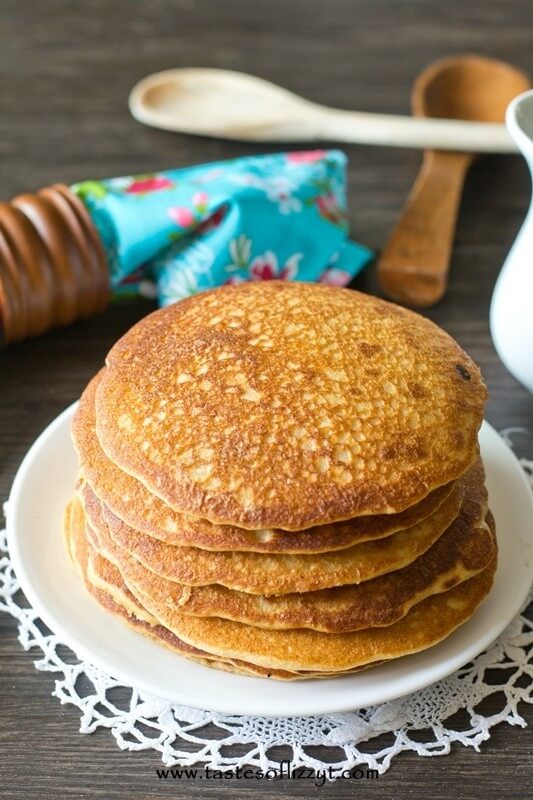 So here you have it. Honey Wheat Pancakes with Honey Butter Syrup. Straight from our most loved Amish cookbook. It could potentially be the healthiest and easiest breakfast that your kids would be willing to gobble down on a school morning when you have to be out of the house early. Let me tell you why.
First off, these pancakes are very freezable, so you can make a big batch of them over the weekend and eat them for breakfast during the week. This recipe makes about twelve five inch pancakes, but you can easily double, triple, or even quadruple the recipe. We'd have to triple the recipe in our house in order to have leftovers. We love our pancakes!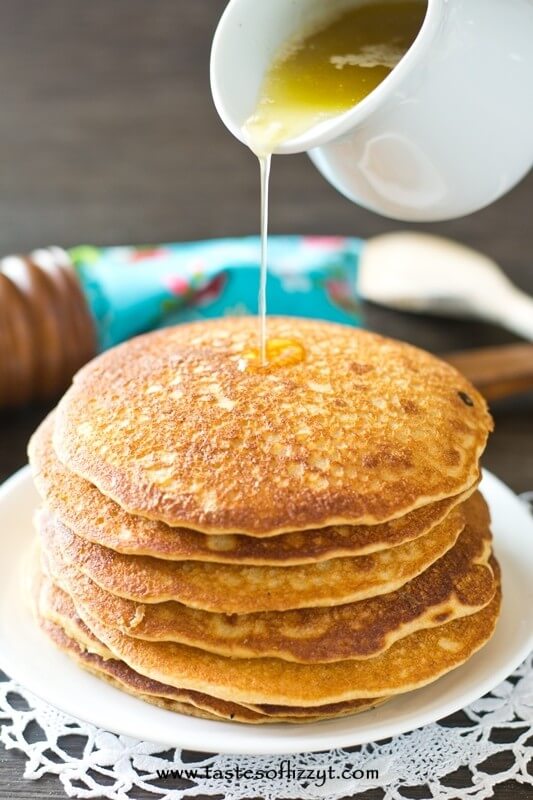 To make these pancakes good for you, we used coconut oil instead of butter, honey instead of refined sugar, and whole wheat white flour instead of plain all-purpose flour. Plus, it has buttermilk in it. To me, all pancakes should have buttermilk. It makes them taste so good! Buttermilk is especially good for wheat pancakes because wheat tends to be heavy, but the buttermilk helps to make them light and fluffy.  So while these pancakes are healthy for you, they are also very flavorful and delicious. Just thinking about them makes me hungry!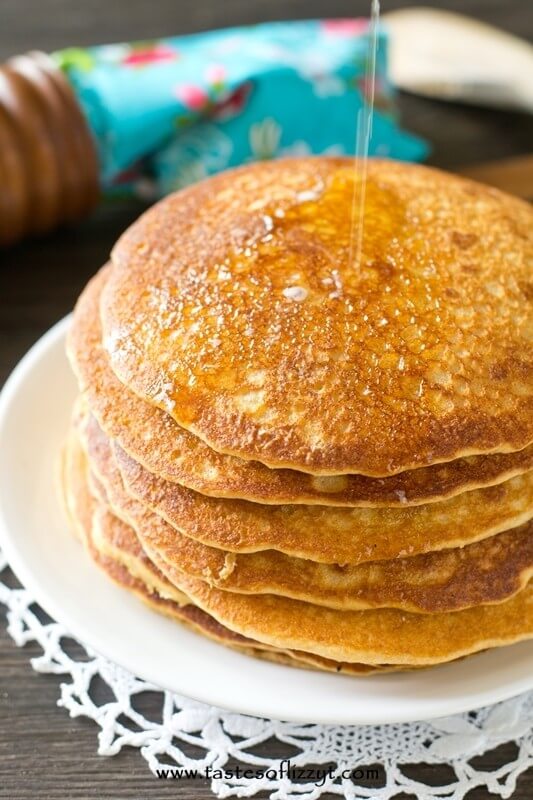 There's one last special thing about these Honey Wheat Pancakes. We made a mouth-watering honey butter syrup which is just four simple ingredients melted together: butter, honey, half & half, and cinnamon. It's so buttery with a subtle honey flavor, which I love. And it matches perfectly with the flavor of the pancakes, so if you don't like maple syrup, this is a great alternative. Be sure to mix the syrup right before pouring it on your pancakes since the honey settles to the bottom. You want that bit of sweetness in every bite!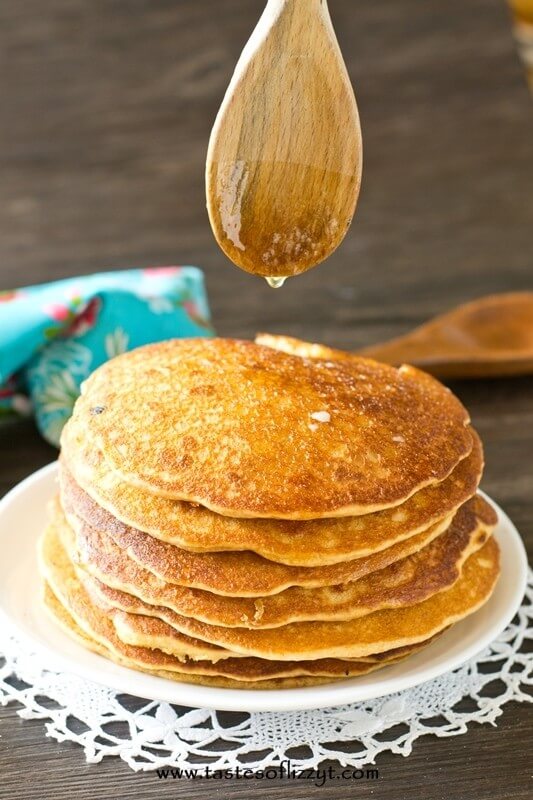 These lively pancakes are a great start to the first day of school!
Enjoy!
-Maddie
Recipe from Amish Cooking
.