Over 65 of the BEST Homemade Bread Recipes
The best homemade bread recipes, with no fail instructions and tips for success, every time! We've got you covered with many sweet breads and yeast breads.
If there is one thing I love, it is homemade bread. It's not just the soft, pillowy texture or the melted butter in a freshly sliced loaf. It's the aroma while it bakes.
That aroma takes me back to my mom's kitchen. I want all of you to experience those same powerful memories. We're here to help!
Making bread might seem intimidating, but with our simple recipes, we'll help walk you step by step through breads of all kinds: yeast breads, sweet breads, whole wheat breads, dinner rolls and muffins.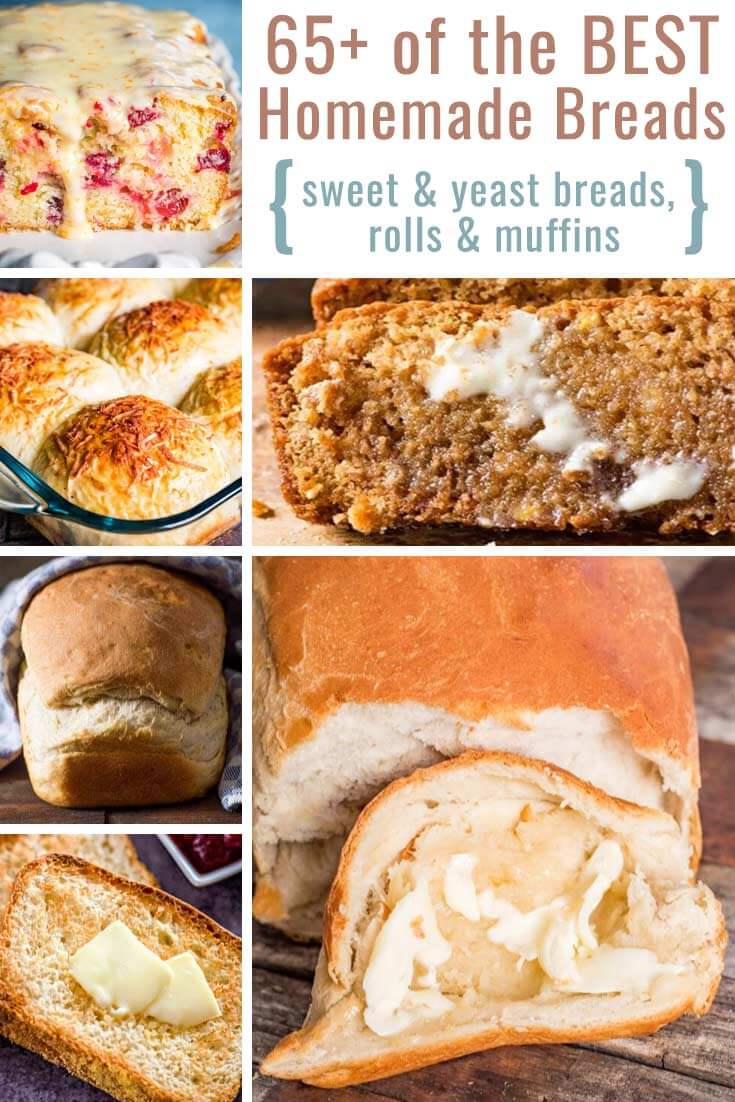 Is homemade bread better than store bought bread?
Yes, yes and yes! If you have a chance to make homemade bread, I'll always say to take that chance over buying store-bought bread.
Not only is the taste and texture always better, but you can also control the amount of certain ingredients, such as salt and sugar, that go into bread. This can help you achieve your health goals.
How do you make really good bread?
By spending just a short amount of time on the internet, you'll find many recipes touting "the best bread recipe!".
If you're looking for our favorite bread that turns out beautifully every time, try our country white bread. My mom has made this bread for years. She makes it in her bread machine to keep it quick and easy. It's delicious!!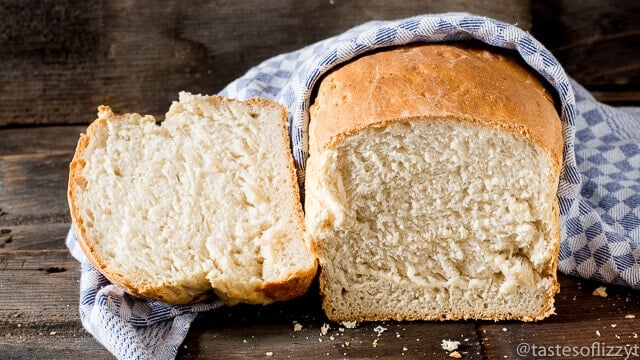 Can I make bread with all-purpose flour?
Many of our bread recipes are made with all-purpose flour. There's no need to have a special flour. Bread flour is a high gluten flour, so when you use it in bread, it will produce a chewy loaf of bread and is often used in rustic loaves.
All-purpose flour gives a softer texture and is perfect for many sandwich breads and sweet rolls.
Why is my homemade bread dry?
The most important thing to remember when making homemade bread is to not add too much flour.
First, when measuring, spoon the flour into the measuring cup and then level it with a knife. This will ensure you're not packing the flour in.
Second, when kneading the dough, don't add too much flour at once. The dough should be tacky. It shouldn't stick all over your hands, but it also shouldn't feel dry.
Our Best Bread Recipes
If you are looking for our most popular bread recipes, it's these three!
White Bread Recipes
In need of a traditional white bread? Try one of these:
Quick Bread Recipes
We're known for our quick breads! Here are a few reader favorites:
Narrow your Search: