Christmas Appetizer Puffs and a festive veggie tray make the perfect pairing with flavored hummus. Create an effortlessly elegant party food display this season.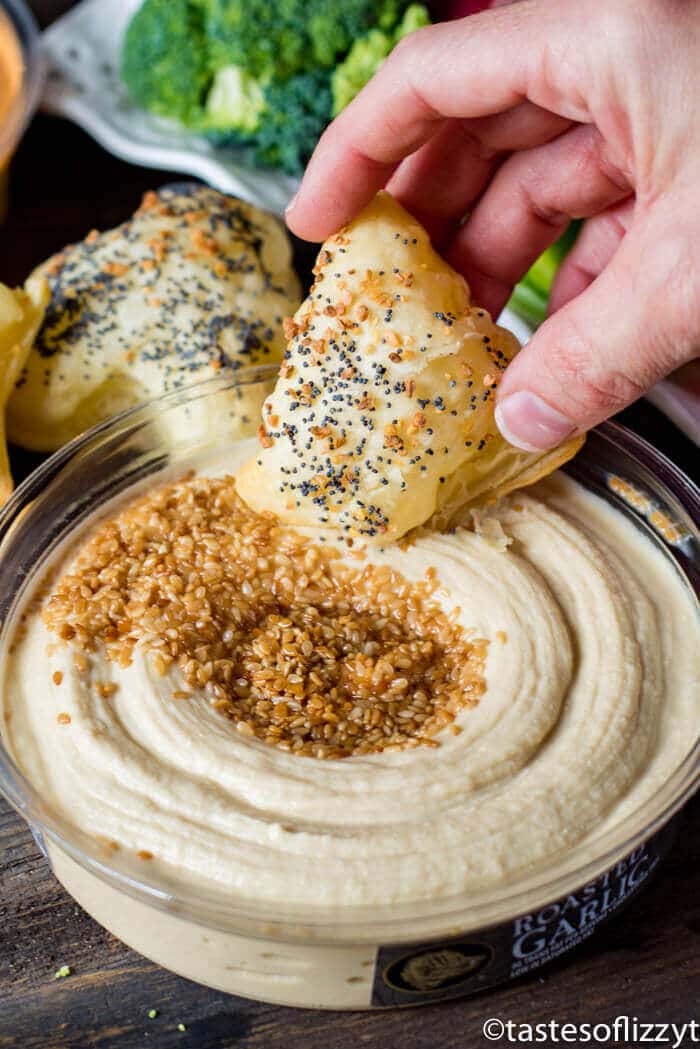 It's Christmas party time!
It seems like my friends all have something they are known for when it comes time to bring food to a party. Whether it is a savory side dish or a sweet snack, they quickly volunteer to make what they know best.
This foodie? I like to bring a veggie tray. My husband laughs at me every.single.time I say I'll bring veggies to a party. It's partly because then I know there will be something healthy to munch on, partly because it is easy, and partly because I love the pretty colors that veggies provide.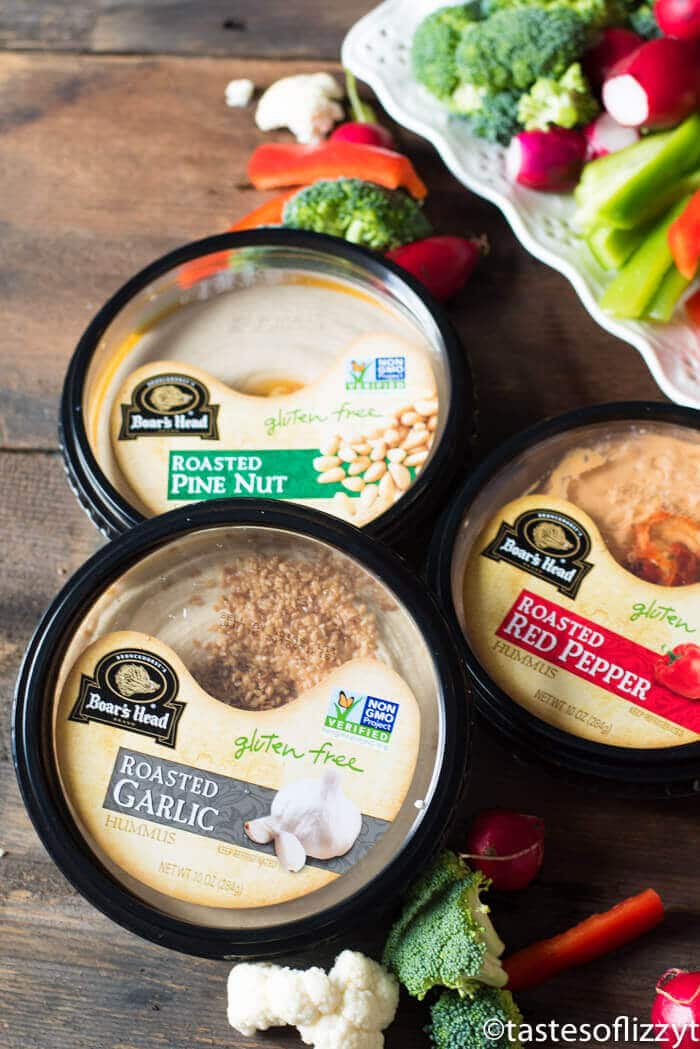 If you're known for bringing veggies to parties just like I am, I've got a pretty appetizer display idea that you can bring, so your friends think you put much effort into making their party the best. But really? You'll know these Christmas Appetizer Puffs served with veggies and hummus took no time at all.
Have you ever tried Boar's Head hummus? I picked up a few flavors of this high quality hummus at the store the other day and was  impressed at how smooth and creamy it is. I've had hummus in the refrigerator before that doesn't all get eaten, but even the kids were scooping up the roasted garlic hummus and red pepper hummus. They loved the taste!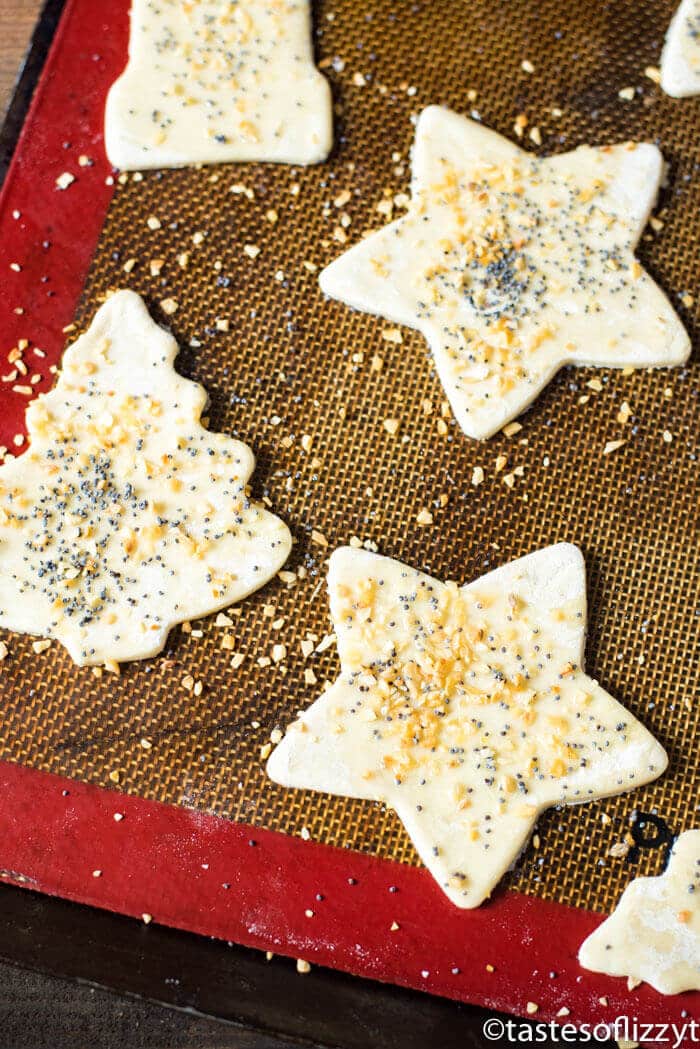 Hummus is always delicious served alongside a veggie tray. Use Christmas-colored veggies for your next Christmas party: broccoli, celery, radishes, grape tomatoes, red and green peppers, and cauliflower.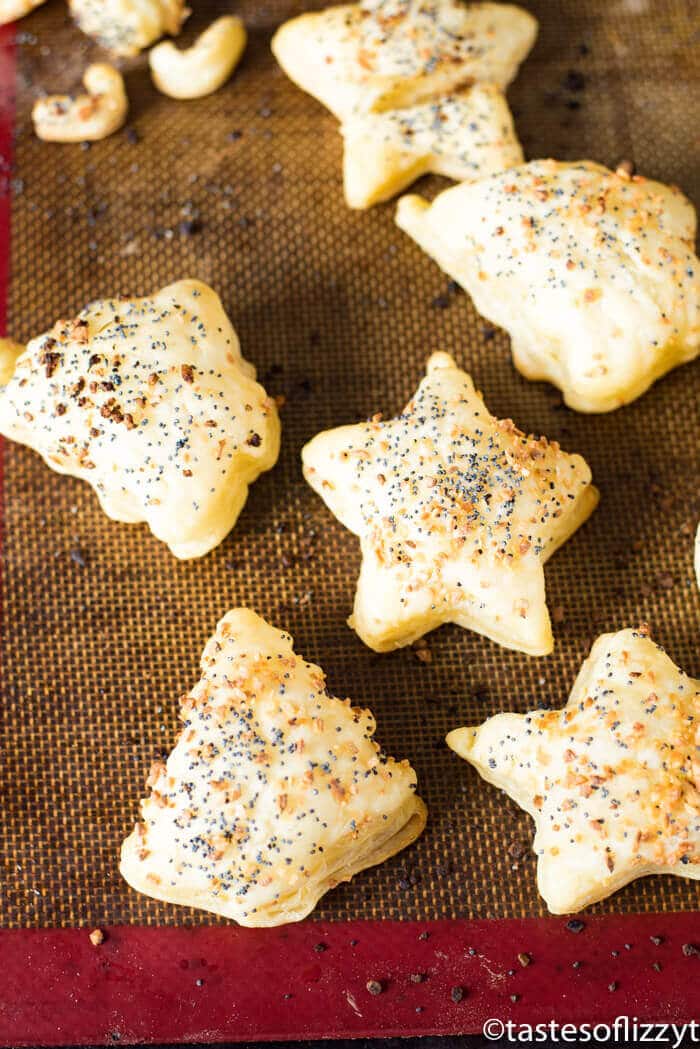 Then to switch things up a bit, make these Christmas appetizer puffs to go alongside your veggies and hummus. They start with puff pastry cut into Christmas shapes.  Then they get a little brush of olive oil and a sprinkling of cheese or any savory seasonings that you'd like.
Bake them up and get pretty Christmas shapes! I loved their flaky, simple flavored texture and thought it paired perfectly with the more intense flavor and creamy texture of the Boar's Head hummus.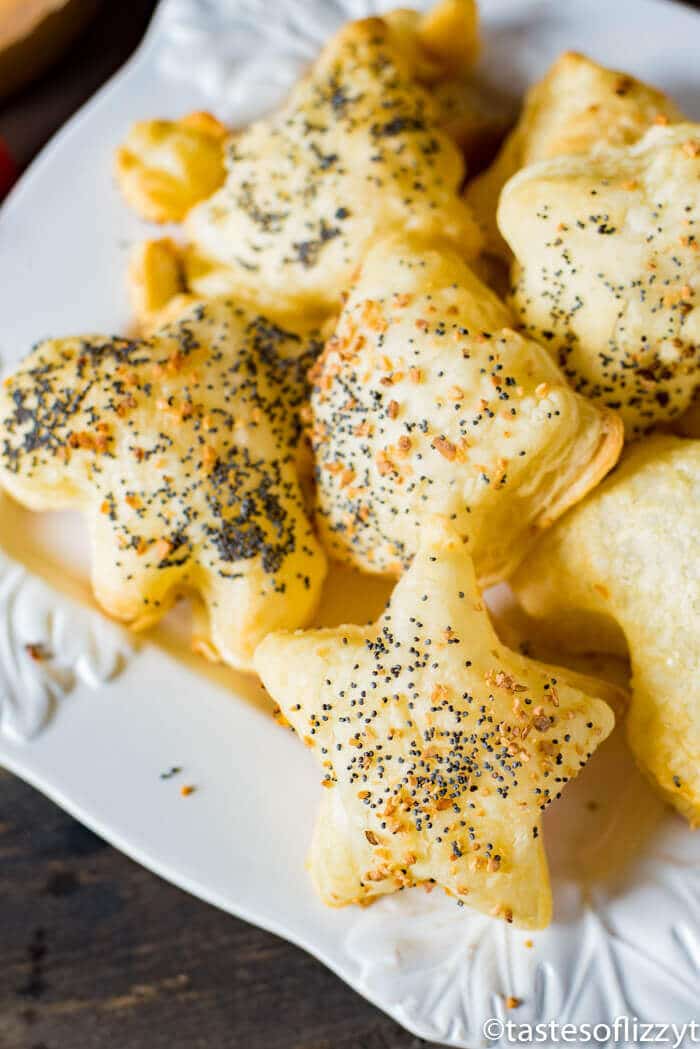 Learn more about Boar's Head hummus by visiting their page and signing up for their newsletter. You'll get exclusive news and recipe ideas to make your next party top-notch!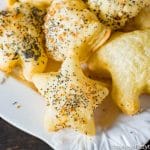 Christmas Appetizer Puffs
Christmas Appetizer Puffs and a festive veggie tray make the perfect pairing with flavored hummus. Create an effortlessly elegant display this season.
Ingredients
Toppings
grated Parmesan cheese

sesame seeds

poppy seeds

minced garlic
Instructions
Preheat the oven to 425 degrees.

Roll the thawed pastry on a lightly floured surface to 13" square.

Use cookie cutters to cut shapes. Simple shapes such as stars, trees and bells work the best.

Place the shapes on an ungreased cookie sheet.

Brush the cutouts with olive oil.

Sprinkle with whatever toppings you wish.

Bake for 6-8 minutes or until golden brown.

Serve warm alongside hummus and vegetables.
Nutrition Facts
Christmas Appetizer Puffs
Amount Per Serving
Calories 131
* Percent Daily Values are based on a 2000 calorie diet.