Homemade Three Cheese Manicotti
A simple cheese filling and rich, hearty spaghetti sauce make this homemade three cheese manicotti a comforting family dinner. Serve with a side salad and garlic bread.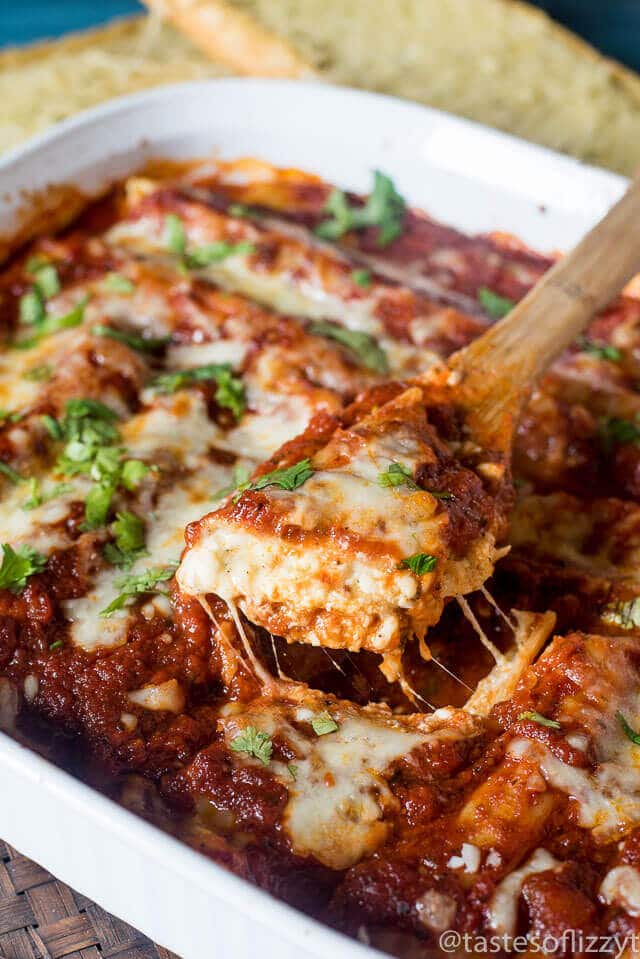 I'm breathing a huge sigh of relief as we close up this school year this week. We start out our homeschooling each year so strong and by May we are so ready to be done. We just completed end of the year testing and at the end of this week will officially say "See ya!" to another year.
Even though homeschooling is hard with a capital "H", I'm blessed to be able to spend each day with my kids. I'm honored that they still want to be home with me. Believe me. Honestly? I'd ship them back to school if they asked me to. I think they realize how much fun we really do have together. The memories that we're making in the midst of the tears that are often there because of impossible math problems and difficult projects are worth it.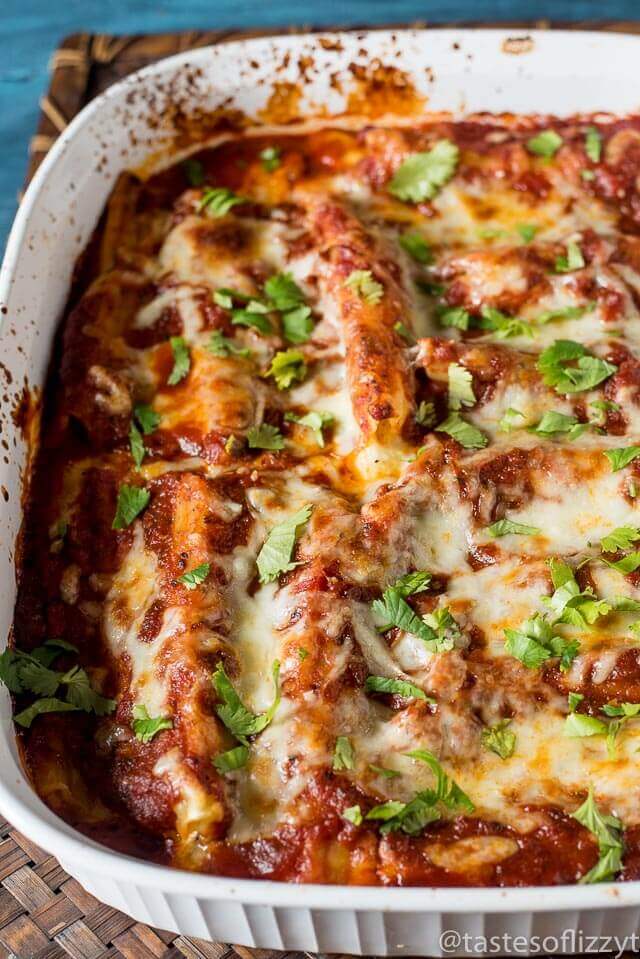 Many of our memories are made together in the kitchen. I'm thrilled that they are learning the joy of cooking. I got to spend this past weekend with my parents and I'm thankful for the love of cooking that my mom allowed me to develop in my younger years. I'm sure I made many messes that she had to clean up and started countless batches of cookies that she had to finish. But she gave me the opportunities to make dinner for my family and I know that is what started my love for cooking.
And now I get to share that with my three little loves.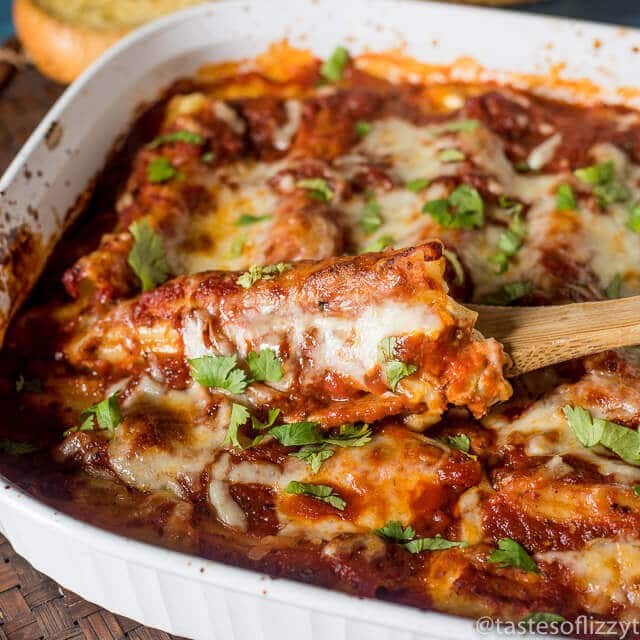 This homemade three cheese manicotti has been a favorite family recipe that I've been making with my kids  for about 8 years now. I got the recipe from our church cookbook after a friend made it for a church dinner. It was an instant hit with my cheese lovin' family.
Whole milk mozzarella, cottage cheese and parmesan cheese fill these manicotti shells.
That's right.
Homemade three cheese manicotti. 
Smothered in a thick, rich spaghetti sauce hugging every bite.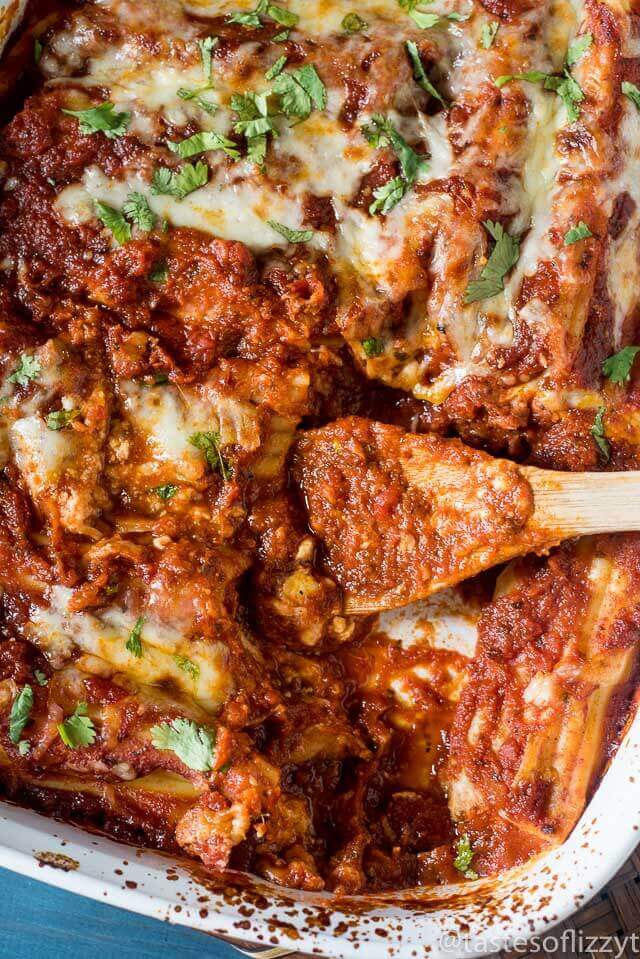 The hardest part of this three cheese manicotti recipe is stuffing the manicotti. And even that isn't really as hard as it is a little messy. You can use a small spoon to stuff the cooked manicotti shells, but I take the messier route and just use my hands. This is something your kids might like to help with if they don't mind getting their hands a little messy. It goes quickly and within 5 minutes you'll have 13-15 manicotti shells stuffed and ready to bake. The exact number of shells you use will depend on how tightly you pack the shells.  I normally get 13.
This recipe serves our family of 5 easily with enough leftovers for my hubby to take in his lunch the next day.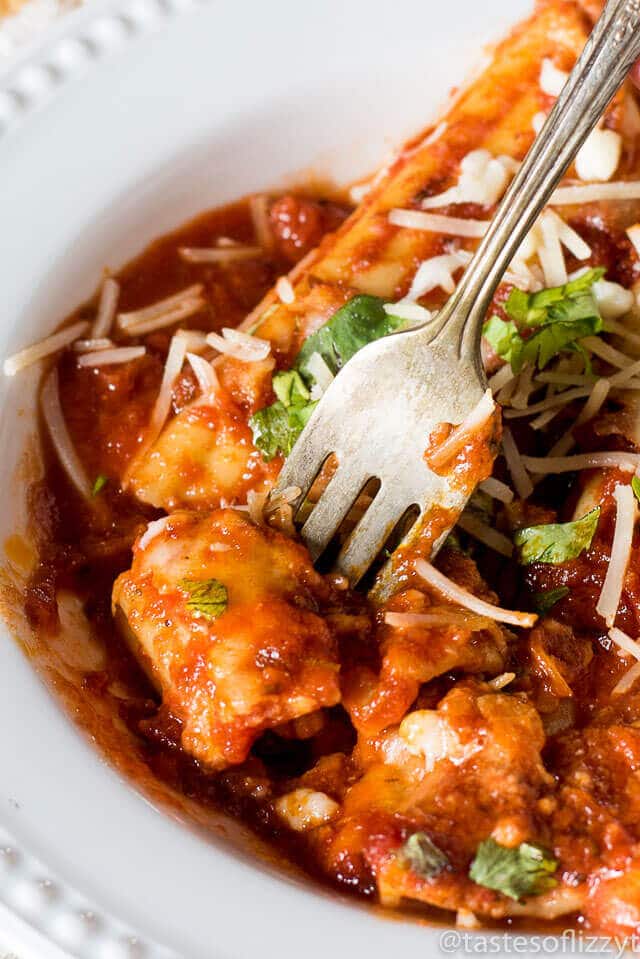 I'm looking forward to spreading more love and making more memories in the kitchen with my kids this summer. This three cheese manicotti is the perfect kick-start to a memorable summer!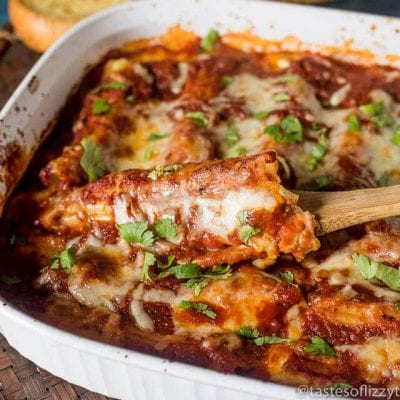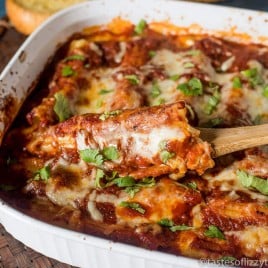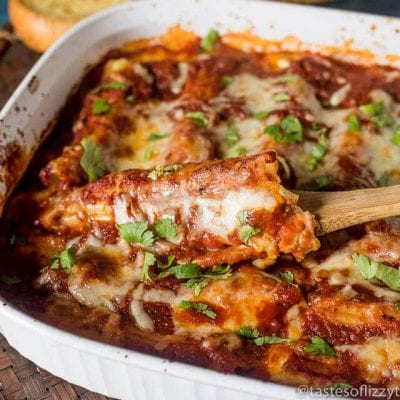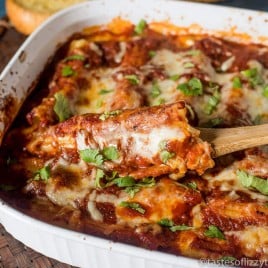 Homemade Three Cheese Manicotti
A simple cheese filling and rich, hearty spaghetti sauce make this three cheese manicotti a comforting family dinner. Serve with a side salad and garlic bread.
Total Time
1

hour
5

minutes
---
Ingredients
14-16

manicotti pasta shells*

16

ounces

whole milk mozzarella cheese

shredded

1

cup

cottage cheese

4% milkfat

4

large

eggs

1/3

cup

shredded parmesan cheese

1/2

cup

butter

melted

1

teaspoon

salt

1

teaspoon

pepper

2

jars

spaghetti sauce

23 ounces each

1

cup

shredded mozzarella cheese for topping
Instructions
Cook manicotti pasta shells according to package directions. Drain the pasta and allow to cool.

In a bowl, mix together the cheeses, eggs, butter and seasonings. Set aside.

Spray a 9x13 pan with cooking spray.

Spread 1 jar of spaghetti sauce on the bottom of the 9x13 pan.

Stuff each cooked manicotti shell with cheese mixture and place the shells in the baking pan.

Pour the second jar of spaghetti sauce overtop the manicotti shells and spread the sauce to cover the pasta.

Sprinkle an additional 1 cup of shredded mozzarella on top of the sauce.

Bake at 350 degrees for 40-45 minutes or until it is bubbly and the cheese is melted.

If you'd like the cheese to be brown, turn the oven to a low broil for 2-3 minutes, watching it carefully so that the manicotti does not burn.

Serve warm alongside a salad and garlic bread.
Notes
*I cook a few extra shells just in case one of the manicotti shells breaks.
Nutrition
Calories:
452
kcal
|
Carbohydrates:
22
g
|
Protein:
21
g
|
Fat:
31
g
|
Saturated Fat:
14
g
|
Cholesterol:
156
mg
|
Sodium:
324
mg
|
Potassium:
99
mg
|
Sugar:
1
g
|
Vitamin A:
560
IU
|
Vitamin C:
0.5
mg
|
Calcium:
338
mg
|
Iron:
0.6
mg