Amish Apple Dumplings. Apples wrapped in a homemade dough and baked in a cinnamon-sugar syrup. The best way to eat an apple!

Scroll down for a Kitchenaid Mixer Giveaway!
My mom and dad have been eating healthy for 30 days. No grain, dairy, processed foods, and no fun! They were initially going to do 60 days, but this milestone called for a cheat day. What did they want? Donuts. I knew that I would bake them something at some point for them to indulge in, but a trip to their favorite local donut shop beats homemade goodies I guess. I spent the whole day anticipating the time when my dad would say, "What could we make for our last cheat?" Mom's answer? Amish Apple Dumplings. Finally!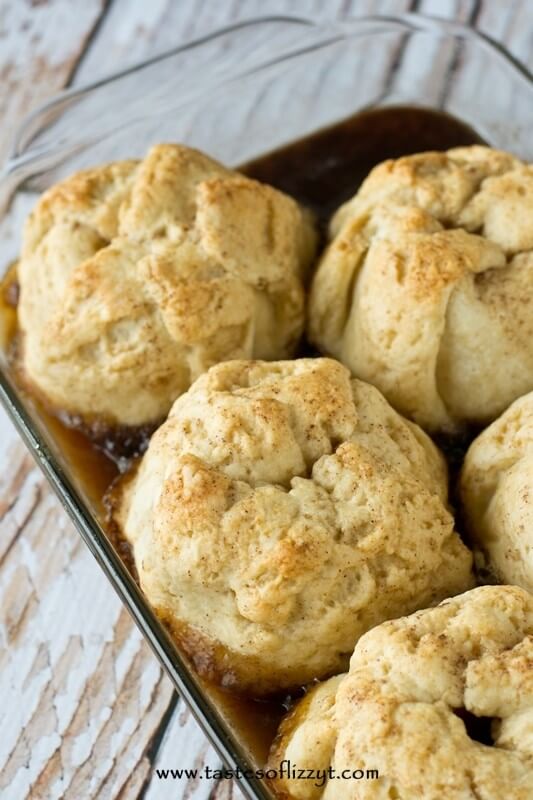 We had these beauties the oven in less than thirty minutes, but before we could top the baked apples with ice cream and cinnamon syrup, we had to wait until it baked. If there is such thing as a speed-cooker oven that can bake your apple dumplings to a golden brown in 5 minutes, could somebody please let me know? The wait is well worth it, though. Once you have that warm apple dumpling on your plate, there are two things you need to do. One, put a scoop of vanilla ice cream on it. Then, spoon out all the extra gooey cinnamon syrup from the bottom of the pan and pour it over the ice cream. Pure heaven, trust me!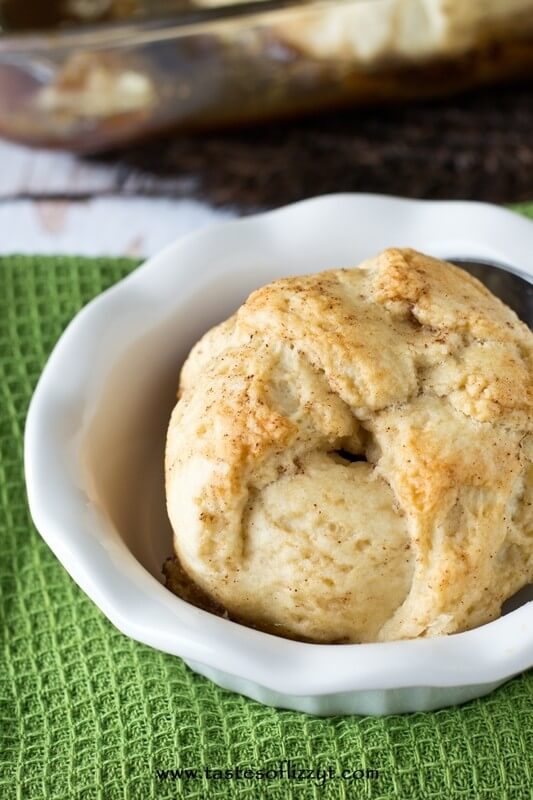 There are three main parts to this recipe.  Your apple (of course!), the syrup and the crust.
Choose any type of apple that is good for baking. Granny Smith, Honeycrisp, Jonathan and Gala are just a few.
For the syrup, you can either half the recipe or just leave it how it is. We love alot of syrup on our dumplings and ice cream, so if all that syrup is too much for you, it's easy to half. But even if you do half the recipe, you will end up with your dumplings in a puddle of warm, sugary, syrup that bakes into the crust.
How do I describe the crust in this recipe? It's not just any old pie crust because it has baking powder inside. The baking powder leavens the crust just a little bit to help it get nice and airy.  Not too airy, though. The crust on the outside is firm, but the inside is soft and light.  And it all melts right into your mouth like butter. Plus, you can't go wrong pouring sugary syrup over it.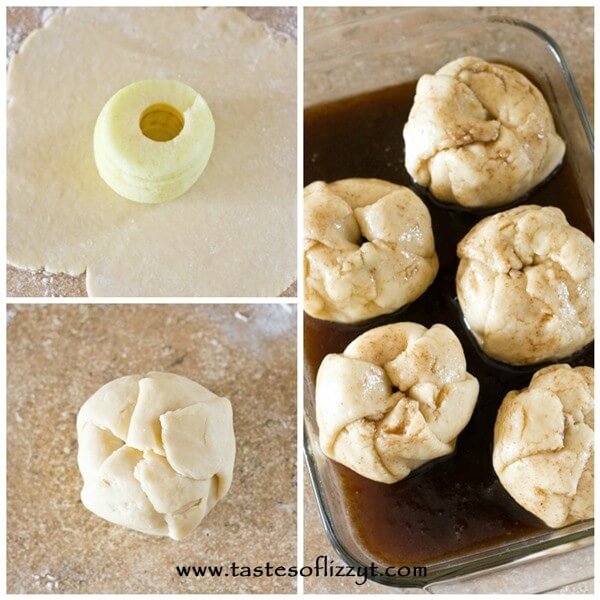 To make these delicious treats, there are three steps after you have the dough, apples, and syrup ready. One, roll out the dough and put the peeled apple in the middle. Then, fold the sides together in a way that nothing can come out. We just kind of took part of the dough and folded it all the way around and pushed it together a little. If you can't get it to look just right, don't worry. They will look really, really good no matter what. Then after they are closed up, you can put them in a 9×13 pan and pour all that syrup on top of the dumplings. I even poured some in the little holes of the dumplings, too!
Indulge yourself in these delicious treats sometime this fall. You'll love them!
Thanks for Visiting!
-Maddie

Enter to win a Artisan Kitchenaid 5 Quart Stand Mixer! You'll also get a free e-cookbook with an entry to give you lots of new ideas of recipes to make in your new mixer!  Click here for the cookbook. Contest is for US and Canado only and runs from August 26 through September 1.
a Rafflecopter giveaway