Just two ingredients make up the sauce in this easy grilled vegetable marinade. Add potatoes, peppers, onions and zucchini. Add all your favorite veggies!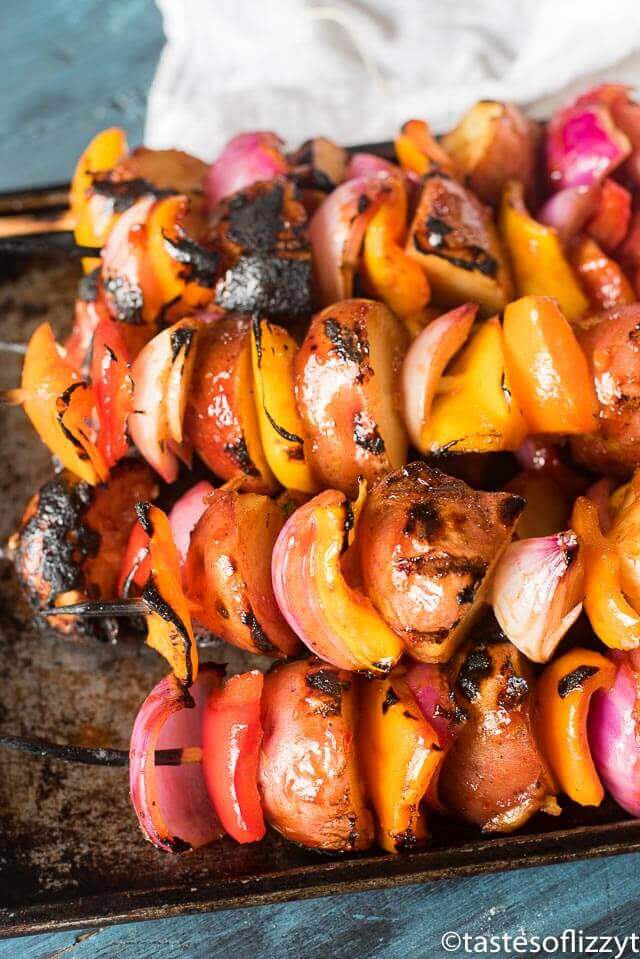 We're actually posting about vegetables today. 🙂
It's crazy, I know. It's time to deal with the healthy side of "Healthy with a Little Bit of Happy".
Remember that crazy-named Bald Guy Chicken from last week?  As I mentioned, that chicken is one of our favorite meals. And with it, we love making vegetable shish-kabobs with this easy grilled vegetable marinade. The recipe is very simple…Remember? Equal parts of barbecue sauce and an Italian dressing with olive oil in it.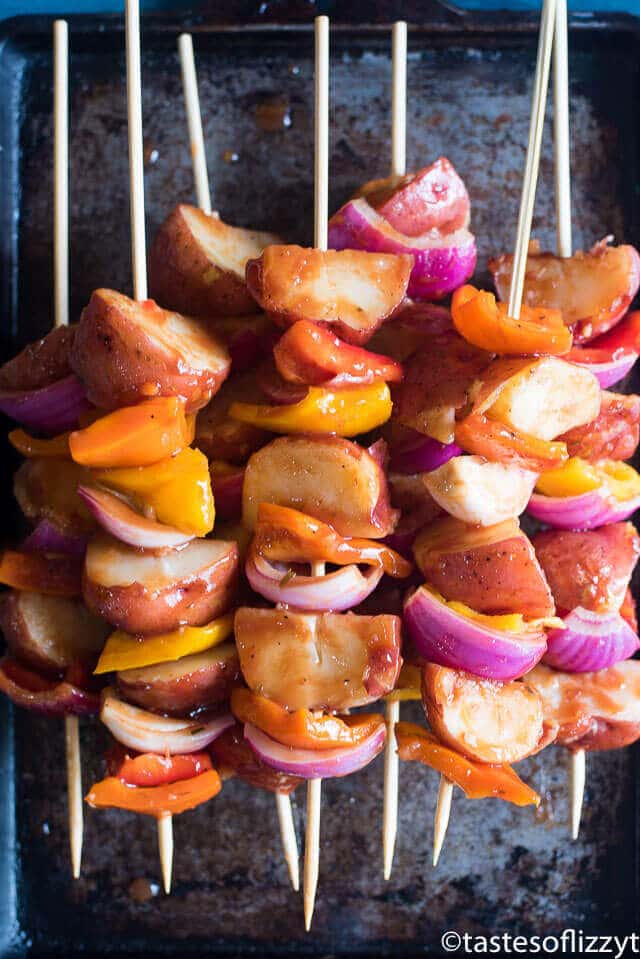 That's all there is to this grilled vegetable marinade.  And it is just as good over veggies as it is over chicken.
You can really use any type of vegetables that you want, but we like to use potatoes, red & yellow peppers, zucchini, and red onions.  You could add in mushrooms, tomatoes, or whatever else happens to be in season!
We like to cook our potatoes about half way in the microwave before skewering them on shish-kabob sticks.  That way they don't have to be on the grill for so long in order for the potato to get cooked.  This is just our preference, and you can cook them entirely on the grill, if you wish!
Cut up all of your veggies into bite size pieces and marinate them in the Italian barbecue dressing all day.  Then skewer them and throw them on the grill. You can use some of the leftover marinade to brush on the cooked vegetable skewers.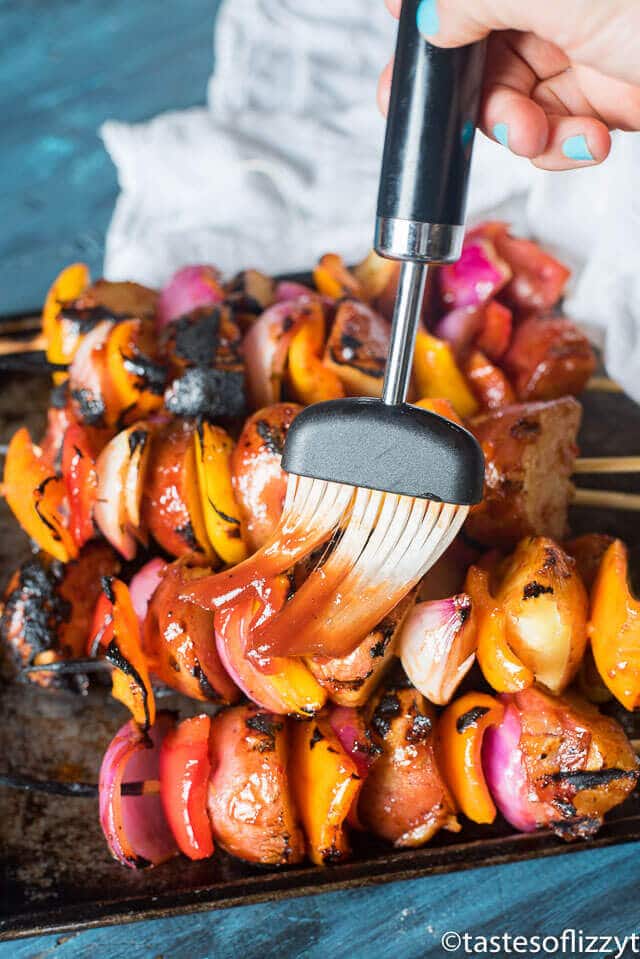 Another option is to cook the vegetables in wrapped foil. Simply place the veggies on the foil, wrap them loosely and then place the foil packet right on the grill.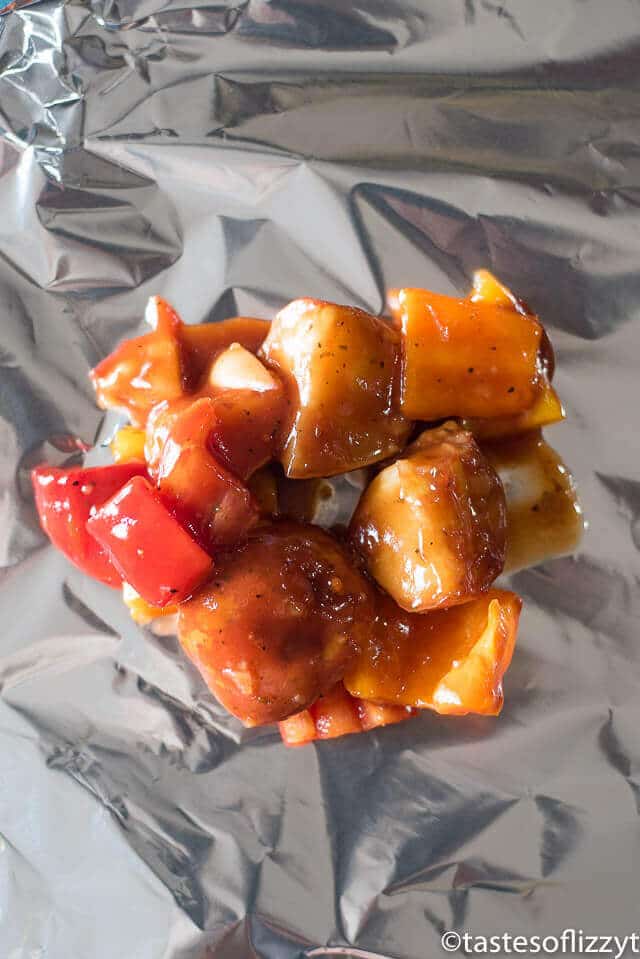 Grill them until they are as tender as you like them. We cooked ours about 10-15 minutes, rotating them several times while cooking.
Aren't they so pretty and colorful?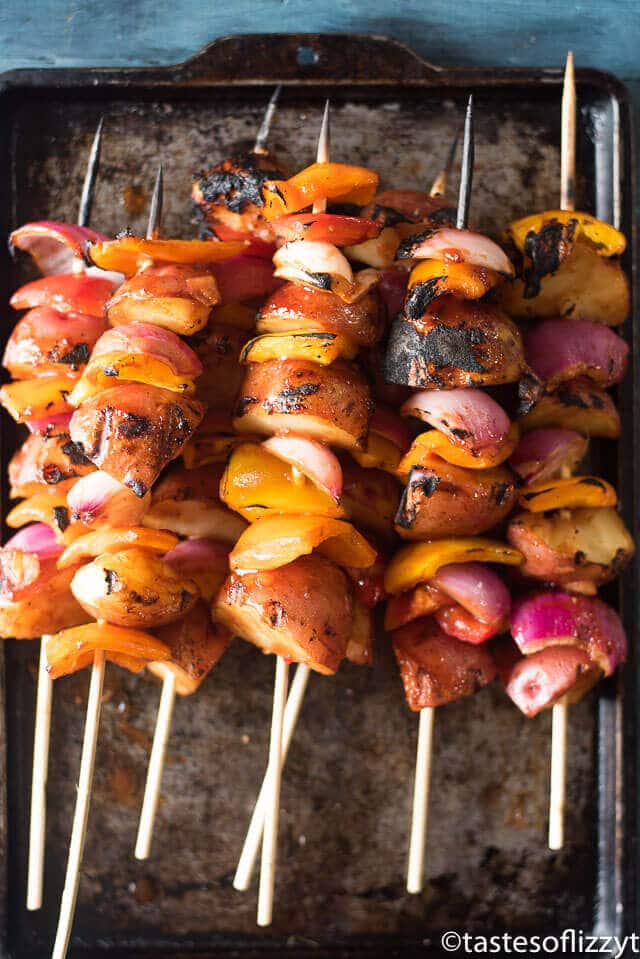 These are the perfect side dish to grilled chicken!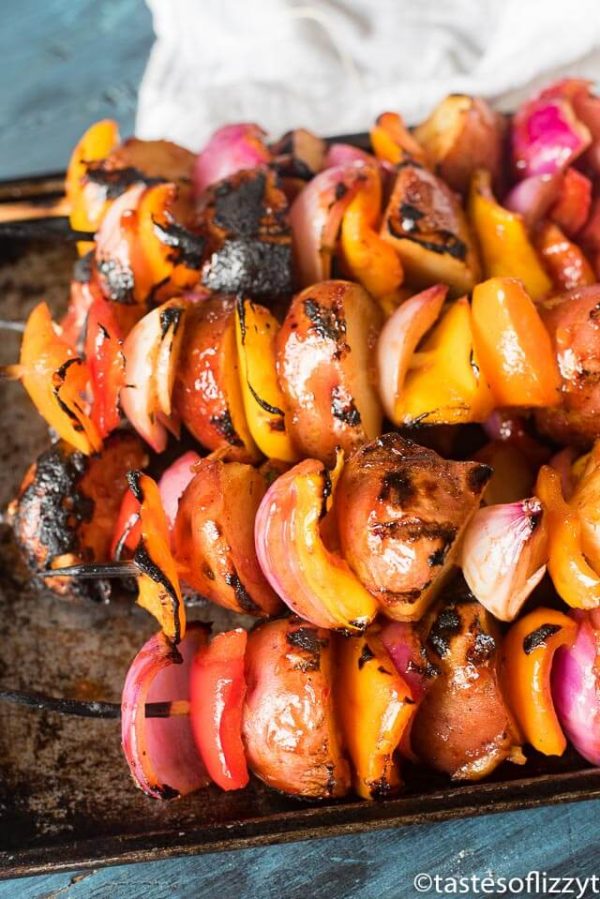 | | |
| --- | --- |
| | |
Wash all of the vegetables and cut them into bite size chunks. If you'd like, partially cook the potatoes in the microwave so they will cook more quickly on the grill. Place veggies in a bowl.

Combine the barbecue sauce and the Italian dressing. Pour the marinade over the veggies, mix to coat and place in the fridge to marinate for at least 4 hours, but preferably all day.

Skewer the veggies on shish-kabob sticks and grill for 10-15 minutes, or until vegetables are at desired tenderness, rotating several times during cooking.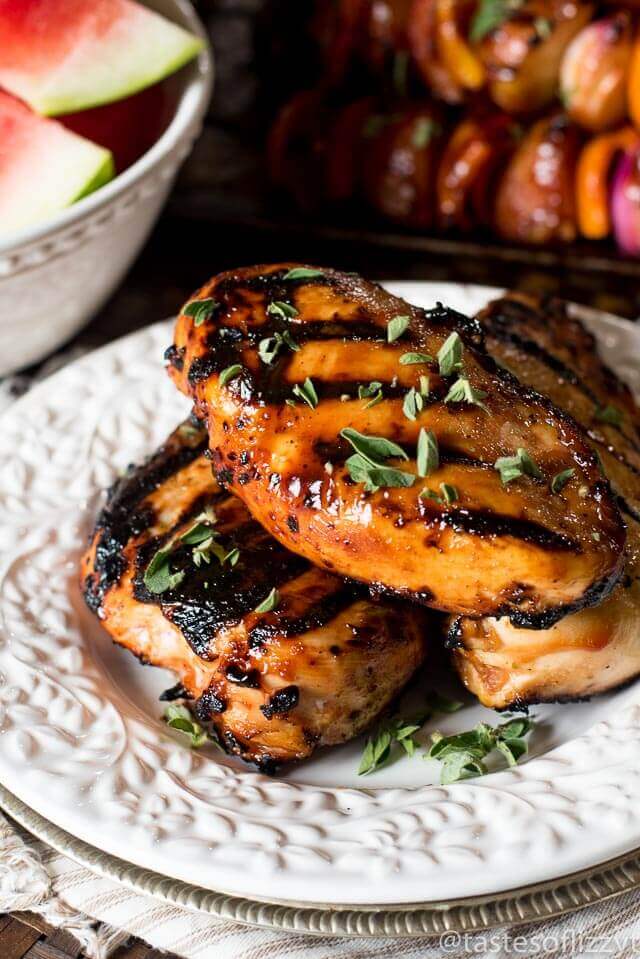 Grilled Lemon-Lime Pepper Chicken