Homemade Cheddar Cheese Puffs
Simple Homemade Cheddar Cheese Puffs are great for school lunches, after school snacks, or salad or soup toppers. Rice Krispies give them a bit of a crunch, but the cheddar cheese makes them melt in your mouth!

Homemade Cheddar Cheese Puffs
It's been a quiet week around our house. The kids are at Grandma's house for cousin camp so it is just Matt and me at home. I am thoroughly enjoying the peace and quiet. I'm sure if you are a mom, you understand!
Maddie does 90% of the baking for Tastes of Lizzy T.  She's been a busy girl this summer, though, which means I've been left to more of  the baking than I'd care to do.  I've spent each morning this week in the kitchen making various cookies and trying some new recipes out to share with you all.  Maddie, my just freshly turned teenager, is a great cook and even cleans up after herself when she's done.  So with her gone, I get the job of cook and dishwasher. I'm ready for her to come back so I can go back to being just the helper.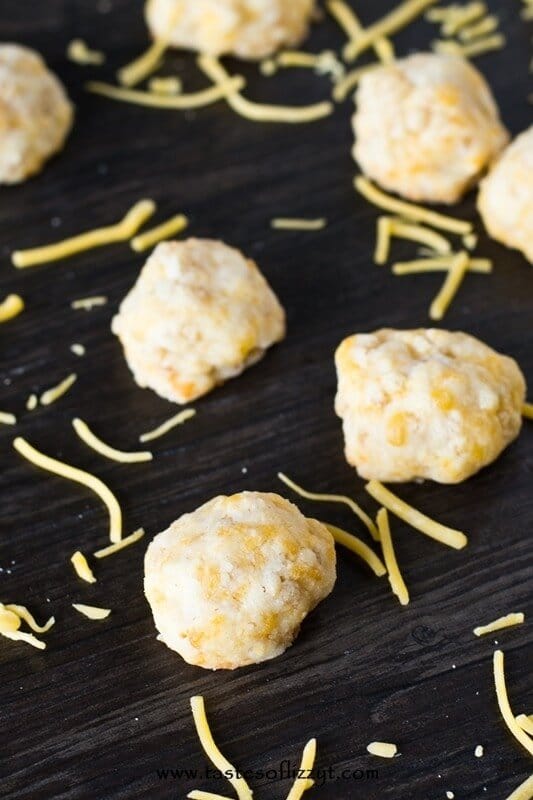 I've been using some of my quiet time this week to get ready for the new school year.  Yes…I said it.  School is coming, and it is coming soon in this homeschooling house.  One of the things I like about homeschooling is that we can have our own schedule, so we're starting into school slowly this year. Two days next week, then a week off.  Then two days the first week of August. Soon after that, we'll be starting full-time.
If you are going to be starting to pack school lunches soon, I have a fun little snack for you today.  These Homemade Cheddar Cheese Puffs are a simple, baked savory treat that are completely addicting.  They are so poppable and melt-in-your-mouth delicious that it is hard to eat just one.  Rice Krispies give them just a little bit of crunch. The butter and savory sharp cheddar cheese give them their flavor.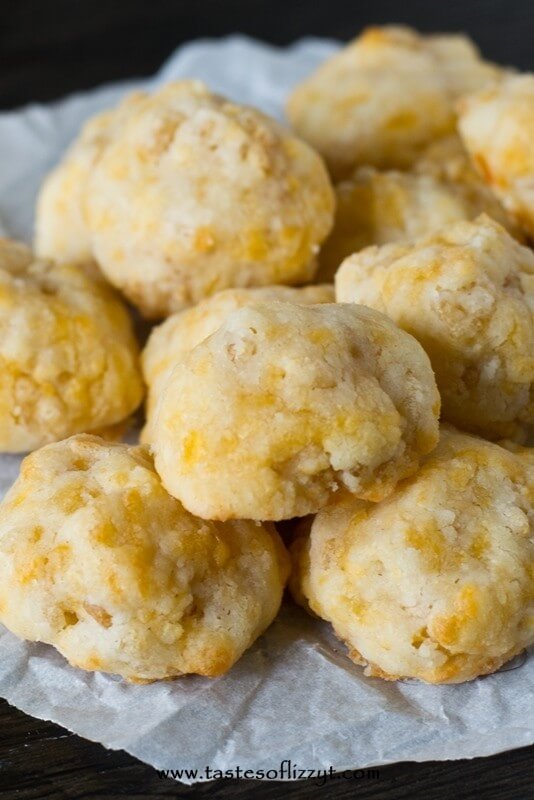 Matt and I were loving popping these little cheesy bites into our mouths by the handful, without any kids running into the kitchen saying, "Can I have one, too?" It was nice to not have to share. But I'm pretty sure Maddie's going to take one look at these and put them on her "must-try" list.
Eat them alone as a snack, put them in a bowl of soup or on top of a salad if you'd like, but try out these Homemade Cheddar Cheese Puffs soon!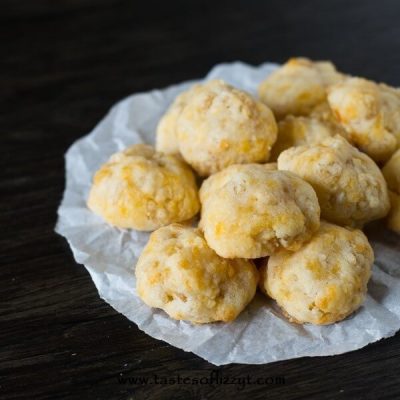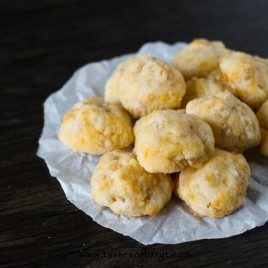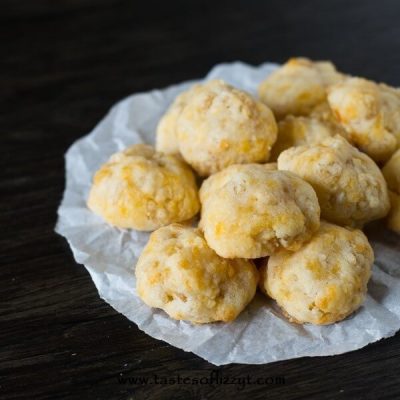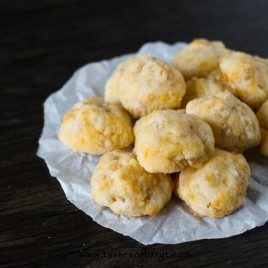 Homemade Cheddar Cheese Puffs
Homemade Cheddar Cheese Puffs are great for school lunches, after school snacks, or salad & soup toppers. They've got a crunch, but will melt in your mouth!
---
Ingredients
1

cup

grated sharp cheddar cheese

at room temperature

1/2

cup

butter

softened

1

cup

all-purpose flour

1

cup

Rice Krispies cereal

pinch of salt

1/2

teaspoon

Tabasco sauce
Instructions
Preheat the oven to 350 degrees.

Mix together the cheese and softened butter. Blend well. Add the flour, cereal, salt and Tabasco sauce. Mix well. Pinch off ½ inch size pieces and roll them into balls. Place them on a lightly greased cookie sheet. Bake for 10-12 minutes.

Allow the cheese puffs to cool, then store them in an airtight container.
Nutrition
Calories:
38
kcal
|
Carbohydrates:
2
g
|
Fat:
2
g
|
Saturated Fat:
1
g
|
Cholesterol:
7
mg
|
Sodium:
35
mg
|
Potassium:
5
mg
|
Vitamin A:
120
IU
|
Vitamin C:
0.4
mg
|
Calcium:
18
mg
|
Iron:
0.3
mg