Healthy Side Dishes, Salads, & Breakfasts
Tastes of Lizzy T participates in affiliate advertising programs. We may earn a commission when you make a purchase through links on our site.
You have a healthy main dish recipe ready to go, but what healthy side dishes do you serve with it? Or what about breakfast or lunch? This cookbook contains 20 recipes that fit many paleo, Whole30 or low carb diets.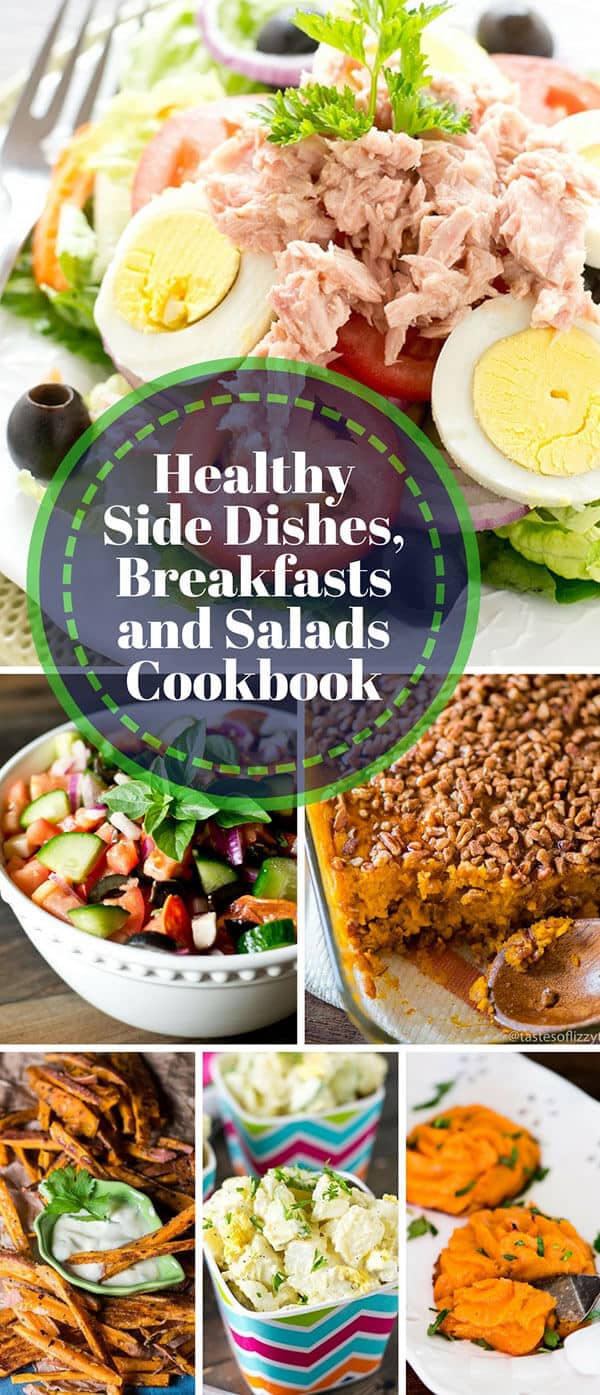 Healthy Side Dishes, Salads, & Breakfasts

ONLY $4.99!
I have a love/hate relationship with side dishes. I LOVE eating them. But I don't love making them. I often find myself standing in the kitchen with a roast in the crockpot or chicken baking in the oven wondering…what is a healthy side dish I can fix for dinner? This cookbook is a collection of our favorite healthy side dishes. Some are easy to throw together and some take a little more planning, but all are delicious. Many of these recipes fit into Paleo or Whole30 diet plans. If you need recipes that are gluten free, refined sugar free or dairy free, this cookbook is for you!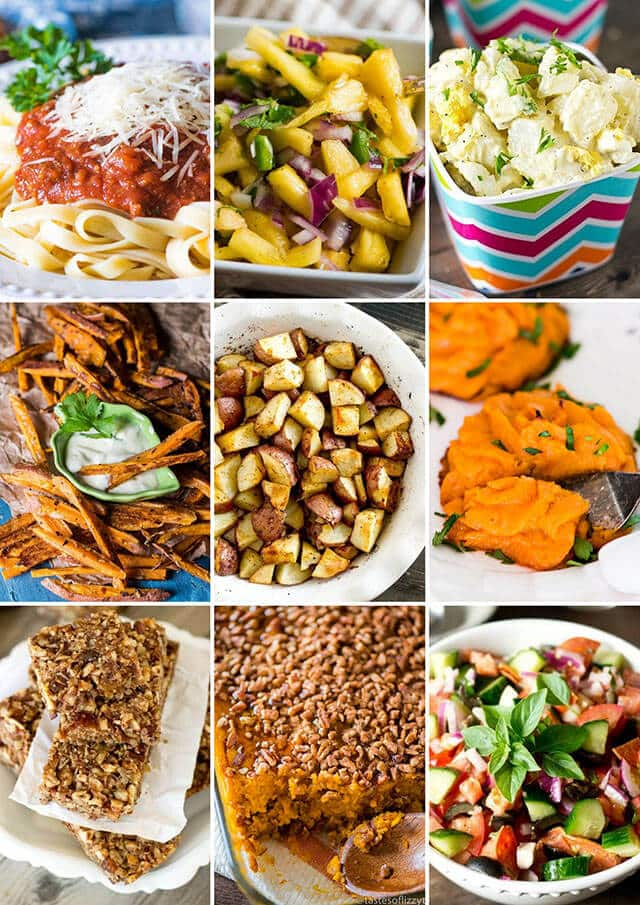 Here's what is included in this 20 recipe PDF cookbook:
Healthy Side Dishes
I won't like. We're crazy about potatoes…both sweet potatoes and white potatoes. This book has 7 side dish recipes…from healthy sweet potato casserole to how to make easy cauliflower rice. Oh…and the BEST Whole30 potato salad that every loves (but no one can tell it's good for you!).
If potatoes aren't what you're looking for, the cookbook contains 3 salad recipes…perfect for potlucks or on-the-go lunches.
Healthy Breakfasts
Two egg based recipes and two nut-based on-the-go recipes. All grain free, gluten free and refined sugar free.
Healthy Sauces & Spices
Have you realized that homemade spice mixes often have sugar in them? We've got the best chili powder, sausage seasoning, and Italian sausage seasoning recipes…all sugar free. There is also a recipe for homemade spaghetti sauce that freezes well…plus pineapple salsa.

ONLY $4.99!
After you purchase the cookbook, you'll receive an email with a link to download the cookbook for instant access.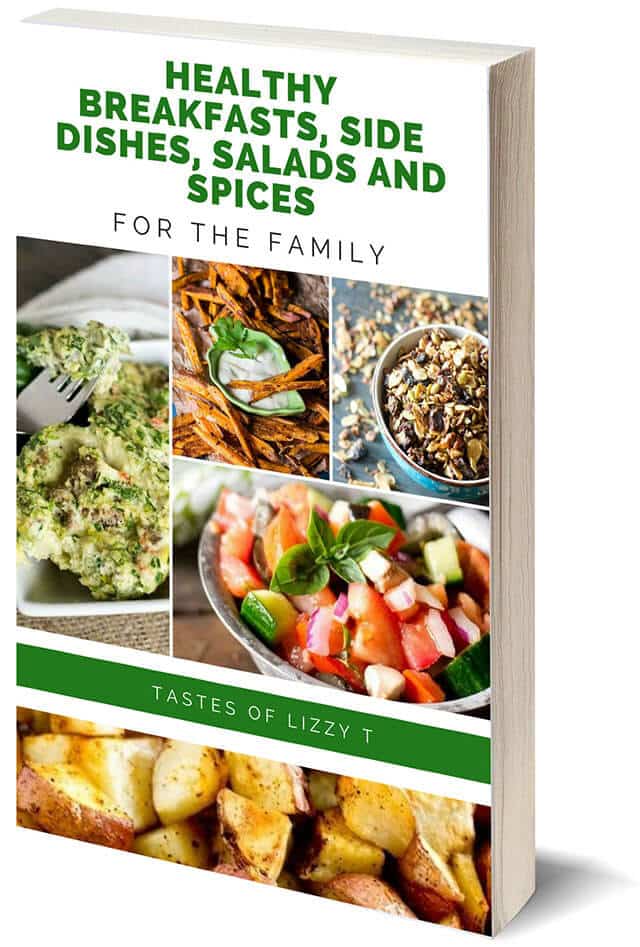 BUY THIS DOWNLOADABLE RECIPE BOOK FOR JUST $4.99: