Homemade Turkey Sausage: Use seasonings in your cupboard to make lean breakfast sausages out of ground turkey!

Homemade Turkey Sausage
My favorite part of the weekend is the morning. I love knowing that we get to sleep in a little and have a relaxing morning together as a family before starting into whatever the day's activities are.
I've got a great weekend recipe for you.  There's not much better than the smell of sausage frying on the stove on a weekend morning.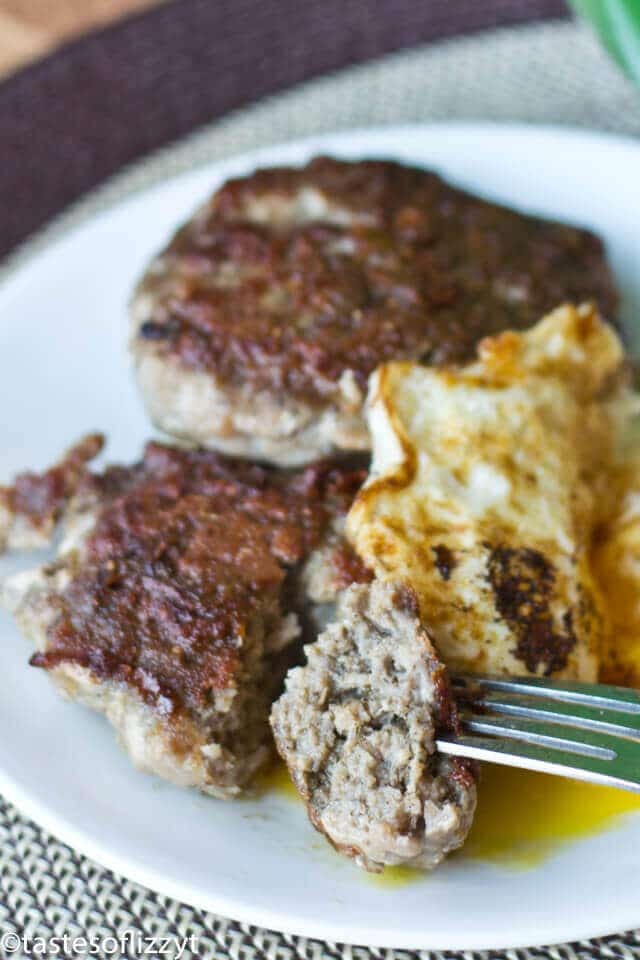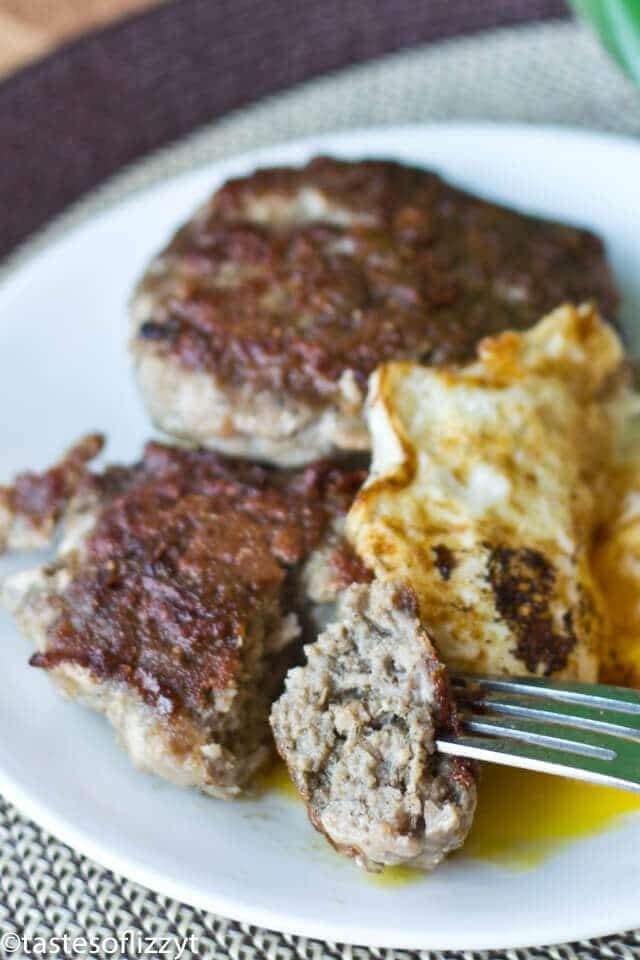 I don't know about you, but I'm a little picky sometimes about my sausage.  I like it to be full of flavor, and I like it to be lean. For that reason, I have always liked turkey sausage better than pork sausage.
When we started looking at food labels for sugar content a few months back, I realized that many sausages have some type of corn syrup or sugar in them.  That set me on a quest to find a homemade turkey sausage that would give us a great breakfast, without that added sugar.
After a few failures and some very weird tasting sausage with our eggs, we found our favorite!
This is the best homemade turkey sausage, and here's why:
1. It's lean.  Buy lean ground turkey. Ours was 93% lean.
2.  It's simple.  These seasonings are a simple mixture and you most likely have all of the seasonings in your cupboard.
3.  It's full of flavor.  Adjust the amount of pepper in this recipe to fit how spicy you like your sausage. My hubby and I like ours spicy, but the kids like theirs a little bit on the milder side.  Either way, these patties are packed full of flavor!
4. It's easily frozen.  I buy three pound packages of ground turkey, add the seasonings, then form sausage patties.  Then, just freeze the patties uncooked and pull them out when you need them!
Enjoy this homemade turkey sausage. Fix it for your kids on a school morning for a great start to their day, or fry some up on a lazy weekend morning.
We also have an Italian sausage seasoning I think you'll love!
BUY OUR DOWNLOADABLE HEALTHY DINNER RECIPES COOKBOOK WITH 22 OF OUR MOST POPULAR HEALTHY MAIN DISH RECIPES INCLUDING PALEO, WHOLE30, GLUTEN FREE AND SUGAR FREE OPTIONS!

ONLY $4.99!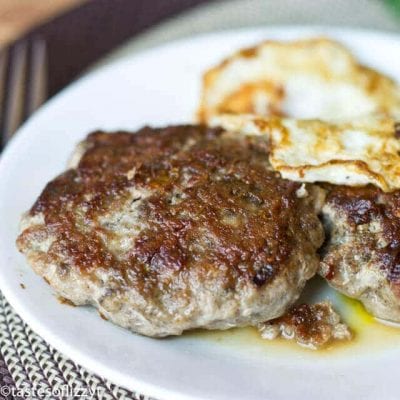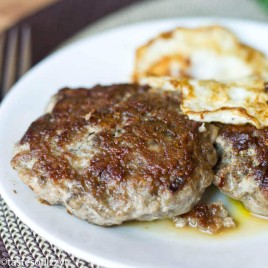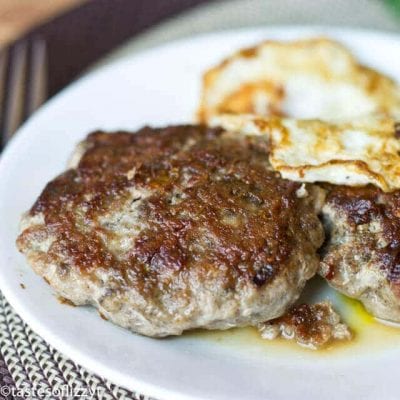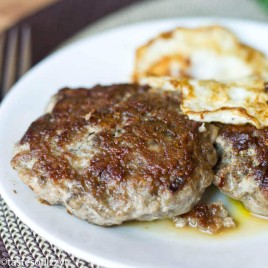 Homemade Turkey Sausage
Use seasonings in your cupboard to make lean breakfast sausages out of ground turkey!
---
Ingredients
2

teaspoons

ginger

4

teaspoons

salt

3

teaspoons

sage

1/2

teaspoon

cayenne pepper

4

teaspoons

black pepper

3

pounds

lean ground turkey
Instructions
Combine all of the seasonings in a small bowl.

Sprinkle the seasonings over the ground turkey and mix well.


Form it into patties and fry until no longer pink inside, or freeze them for another day!

Nutrition
Calories:
129
kcal
|
Protein:
26
g
|
Fat:
2
g
|
Cholesterol:
62
mg
|
Sodium:
833
mg
|
Potassium:
343
mg
|
Vitamin A:
65
IU
|
Calcium:
6
mg
|
Iron:
0.9
mg
Fits Paleo, Whole30, sugar free and gluten free diets!