Meatball recipes found on the Internet and in cookbooks can be fabulous…authentic Italian flavors, juicy and tender, or they can be disastrous flops. Dried out, over cooked meatballs are not a family favorite! Having a recipe for the best meatballs is half of the battle, but you also need to have a good meatball-making method to go with those fantastic meatball recipes you find.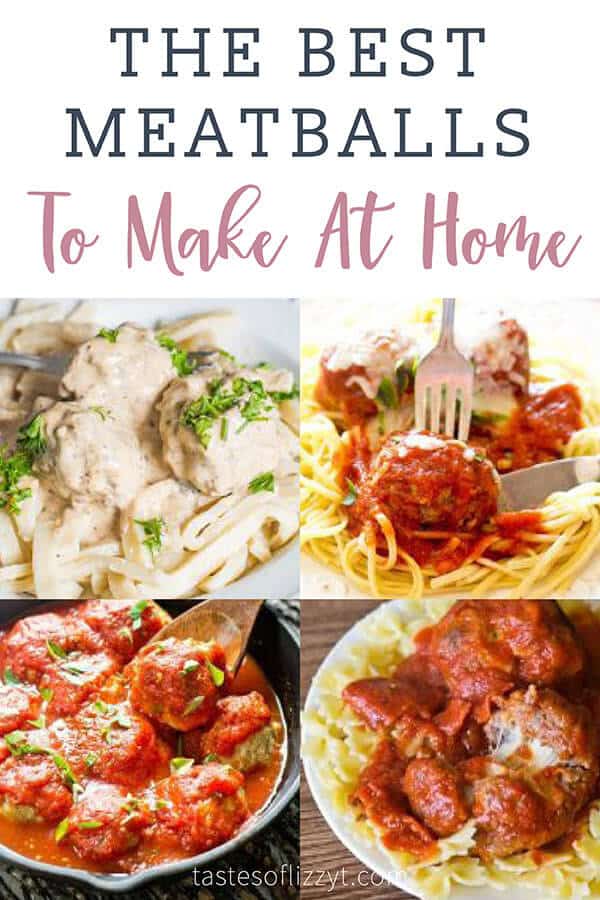 That's why we're sharing our easy tips on how to make meatballs PLUS our favorite recipes for the BEST meatballs to make at home. Whether you want to make homemade Italian meatballs in sauce, Swedish meatballs, healthy meatballs or an Instant Pot meatball recipe, you're in the right place! With the best meatball making tips and meatball recipes right here at your fingertips, you will never have to worry about sad, soggy meatballs or cardboard meatballs to your family!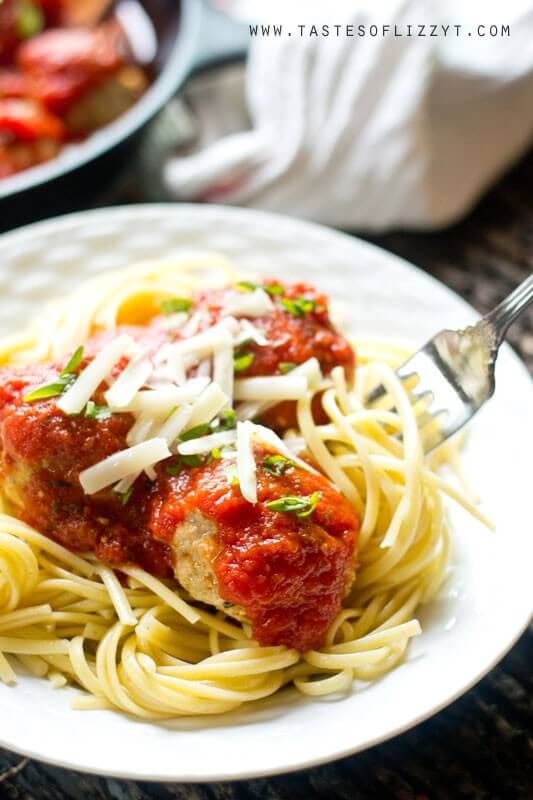 CLICK HERE TO PIN THE BEST MEATBALL RECIPES
Tips for Making the Best Meatballs
Here are answers to a few commonly asked questions about making homemade meatballs:
Why do my meatballs always fall apart?
Can I make meatballs without breadcrumbs?
Can I freeze homemade meatballs?
What should I serve with meatballs?
How to Make Firm Meatballs
Most of the time, meatballs fall apart while cooking for one of these two reasons:
they aren't firm enough, or
they're too dry
Making homemade meatballs requires the use of a binder, typically a combination of an egg and bread crumbs. However, the ratio of beef to breadcrumbs is important. If you use too many bread crumbs, the meatballs will become dry and fall apart during cooking. On the other hand, if you don't use enough bread crumbs, the meatballs will be too wet and loose, preventing them from sticking together.
For basic meatball recipes, you should add ½ cup of bread crumbs and 1 egg for every pound of ground meat you want to use.
Best Homemade Italian Meatball Recipes:
After a lot of trial and error (and many MANY homemade meatballs eaten!), the best homemade Italian meatballs were finally created. With the perfect ratio of breadcrumbs to ground meat and a delicious Italian sauce to serve with them, your family will go crazy for these meatball recipes! These recipes include oven baked meatballs and meatballs cooked in a pressure cooker (Instant Pot).
Meatballs without Breadcrumbs
If you're on a gluten-free diet or eating low carb and you want to make meatballs without breadcrumbs, it is possible! Good substitutions for bread crumbs in homemade meatballs include:
rolled oats, oat flour, or coconut flour – oats are a great gluten free substitute for bread crumbs, and not only is coconut flour gluten free, it absorbs excess moisture very well.
flax meal – adding a bit of ground flax seeds to your meatball mixture will increase the fiber, too.
finely grated vegetables – grated carrots and/or zucchini are fantastic low carb binders for meatballs and a great way to get kids to eat veggies without them knowing about it!
Watch us Make Meatballs!
Healthier Homemade Meatball Recipes:
Gluten free meatballs, paleo meatballs, low carb meatballs, and even meatballs made with ground chicken or turkey are all great examples of healthier homemade meatball options. Our favorites include:
How to Freeze Homemade Meatballs
Meatball recipes are perfect for meal planning, because meatballs freeze beautifully. Use these tips on how to freeze meatballs so they taste fresh and flavorful when you reheat them as they do on the day you make them.
NOTE: Freeze meatballs without sauce. While meatballs can be frozen in sauce, I like to freeze them without sauce so they're more versatile. I heat them up with whatever sauce I'm making, use them for meatball appetizers, and make things like meatball sandwiches with them.
To make meatballs that freeze well:
Use a cookie scoop, disher, or meatball maker to portion the meatball mixture. This assures that all of the meatballs will be the same size and shape.
Place the meatballs onto a baking sheet lined with parchment paper and bake according to the recipe directions, just until they're cooked through. Try to avoid over baking them.
Remove pan from the oven and transfer the meatballs to a clean baking sheet lined with parchment paper to cool completely. NOTE: You will be placing the pan into your freezer, so make sure that you have space. Use several smaller baking sheets if necessary.
Freeze the pan of cooled, cooked meatballs into the freezer for a couple of hours. After they are frozen, transfer the meatballs to labeled plastic zip top bags and place them back into the freezer until you're ready to use them.
Family Favorite Meatball Recipes
Homemade meatball recipes are favorites of everyone from kids to adults. Here are the BEST meatballs for family favorite meals.
Now that you have the best tips for making meatballs and the best meatball recipes, you are all set to create a fantastic meatball dinner that will fill your family member's stomachs with comfort food goodness!
Leave a comment below to let us know: Which one of these easy meatball recipes do you think you'll make first?