Simple Vanilla Buttercream
Tastes of Lizzy T participates in affiliate advertising programs. We may earn a commission when you make a purchase through links on our site.
This Simple Vanilla Buttercream is our family's classic buttercream recipe. This melt-in-your-mouth buttercream is the perfect cupcakes topper!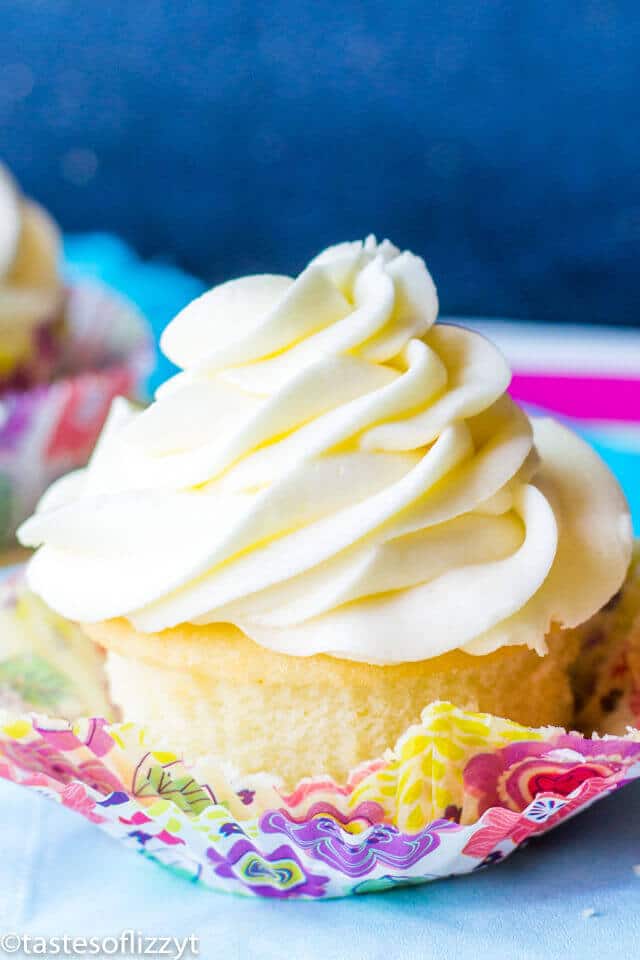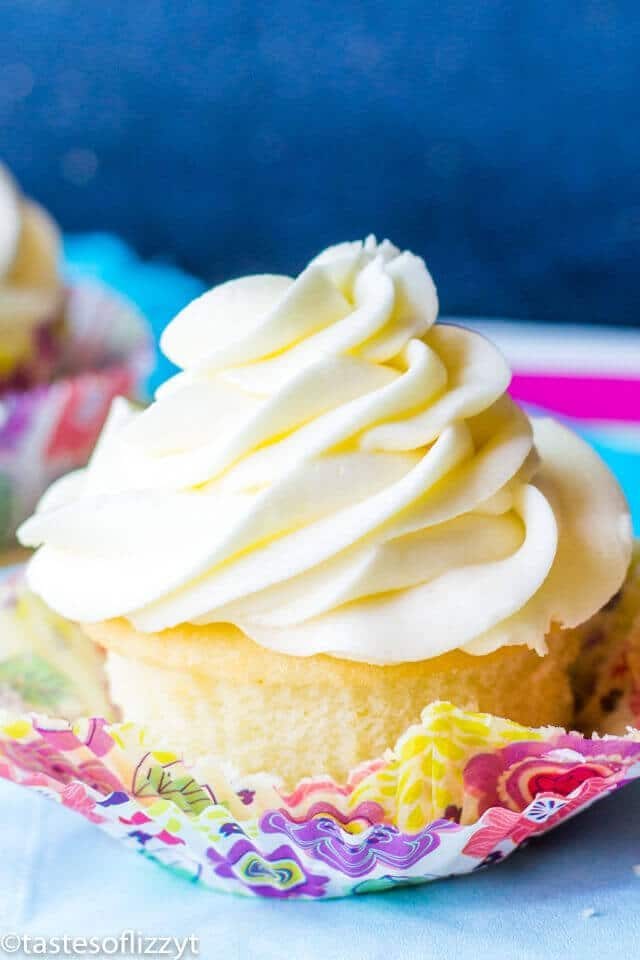 Simple Vanilla Buttercream
Today I have for you a very simple recipe.
As I've told you before, I'm a little picky about the sweetness of my desserts.  I'm especially picky about my frostings.  In fact, I used to split a cupcake with my sister. She'd get the frosting, I'd get the cupcake. My perfect frosting can't be chunky or bumpy.  It has to be smooth.  It can't be too sweet, and I usually like it flavored with peanut butter or chocolate.
In fact, in the past, I would just put whip cream on my cakes, but that was before I started baking and discovered the peanut butter frosting, chocolate buttercream, and now, the Simply Vanilla Buttercream.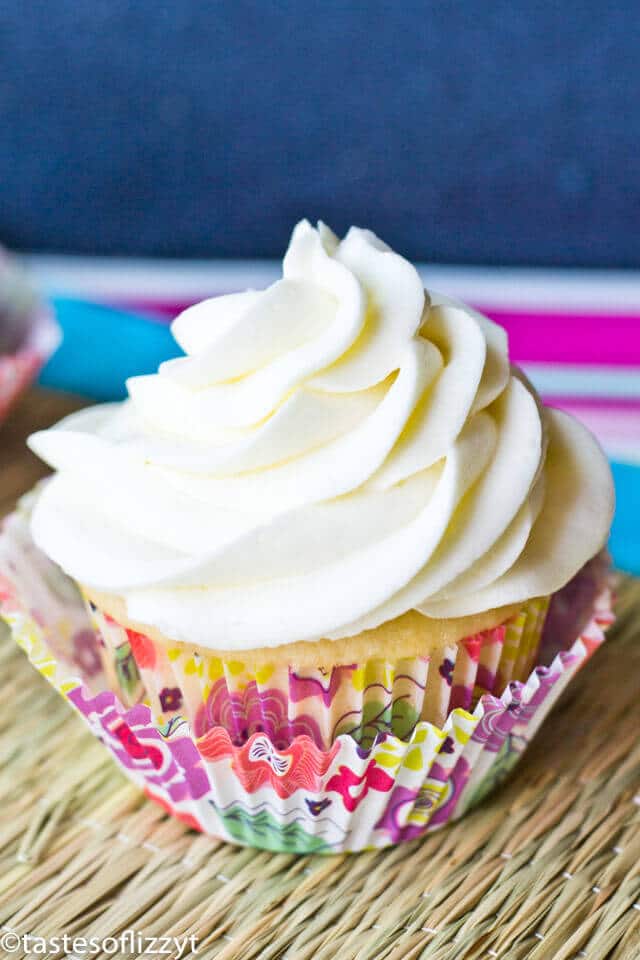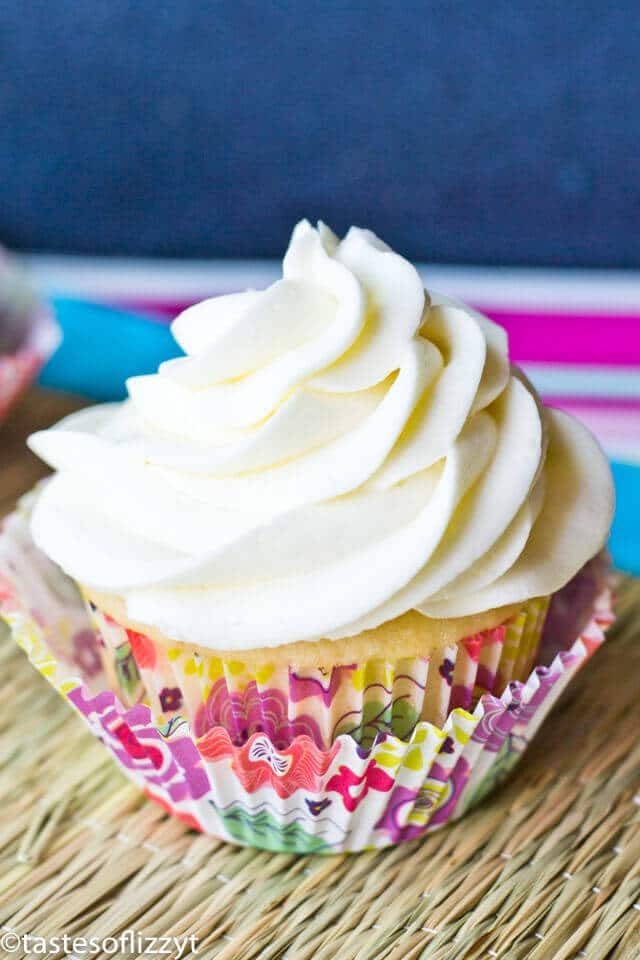 One of the tricks to making this frosting is to whip the butter all by itself. You'll whip the butter in a stand mixer bowl on medium speed until it gets almost white in color. From there, this recipe is just your standard icing recipe: butter, powdered sugar, vanilla, and milk.
Perfectly simple and simply sweet.
Frosting cupcakes can be so much fun.  Before I started baking and blogging, we'd just put frosting on with a knife.  That's good enough, but now we like to pull out the decorating bags and tips and make pretty swirls.  Let me share with you how to do this, so you can have cupcakes fit for a picture!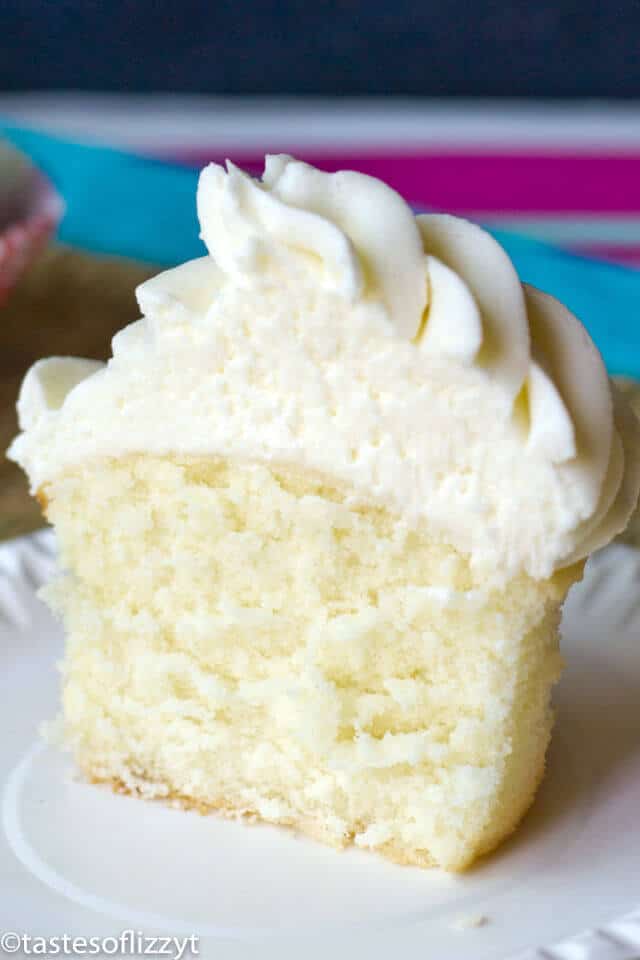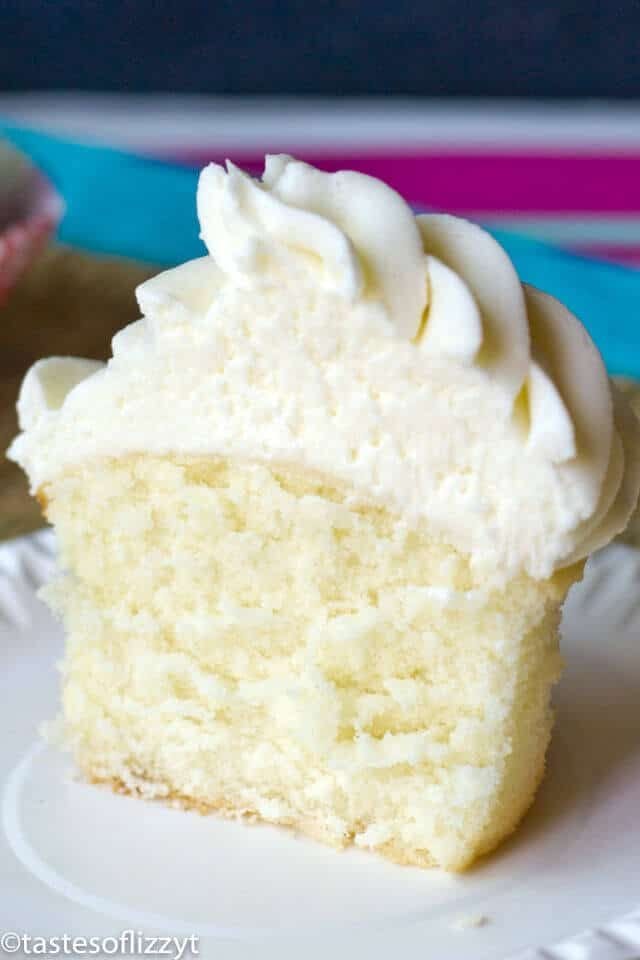 First, you're going to get Wilton tip 1M and a decorating bag.  Put the tip inside the decorating bag.  I love the fact that there's no need to use a coupler! After you've filled the bag about half full of frosting, hold the bag straight up from the center top of the cupcake at a 90 degree angle, about ½ an inch away from the cupcake. Squeeze out icing to make a star. Without releasing your pressure on the bag, swirl the frosting to the outside edge of the cupcake, then pile up as much icing as you want by swirling around and around, making each swirl just inside the edge of the previous swirl. Release the pressure and pull up and away to end your swirl at the center of the cupcake.
Not so hard, huh? Once you get the hang of it, it's really easy.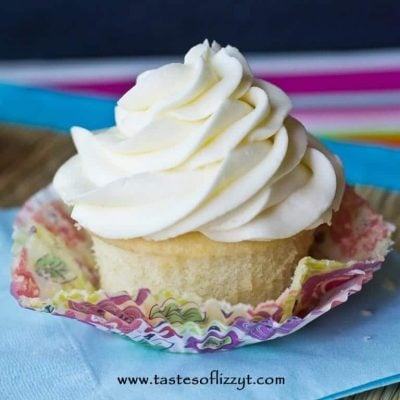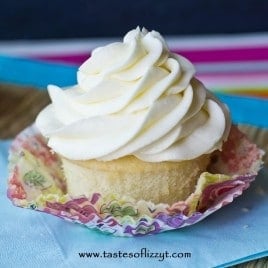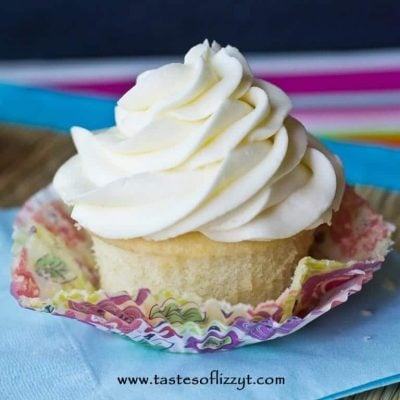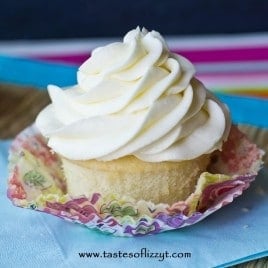 Simple Vanilla Buttercream
The best vanilla buttercream, made simply. Perfect for piping on cakes and cupcakes.
---
Ingredients
1

cup

salted butter

(room temperature)

1 1/2

teaspoons

vanilla

4

cups

powdered sugar

3-4

tablespoons

milk or heavy cream
Instructions
In a stand mixer bowl, with the mixer on medium speed, whip the butter for 2 minutes until it is almost white in color. Make sure the butter is at room temperature, but not melted.

Add in the powdered sugar, vanilla and 3 tablespoons milk. Beat on low speed for 3-5 minutes, adding in the last tablespoon of milk if the buttercream needs to be thinner.

Spread the frosting on a cake or pipe on cupcakes.
Notes
*I usually use heavy cream. If the milk has a higher fat content (such as heavy cream as compared to 2% milk), you may need to add more because it is thicker.
*Recipes makes about two cups.
Nutrition
Calories:
353
kcal
|
Carbohydrates:
48
g
|
Fat:
18
g
|
Saturated Fat:
11
g
|
Cholesterol:
49
mg
|
Sodium:
165
mg
|
Potassium:
11
mg
|
Sugar:
47
g
|
Vitamin A:
575
IU
|
Calcium:
11
mg