Easy breakfast in under 30 minutes! These Chorizo Egg Muffins are a high protein breakfast that you can make at the beginning of the week for a breakfast on the go.
When I have goals of eating healthy, planning my breakfasts are of utmost importance. If I can start the day eating right, it helps me to continue through the day.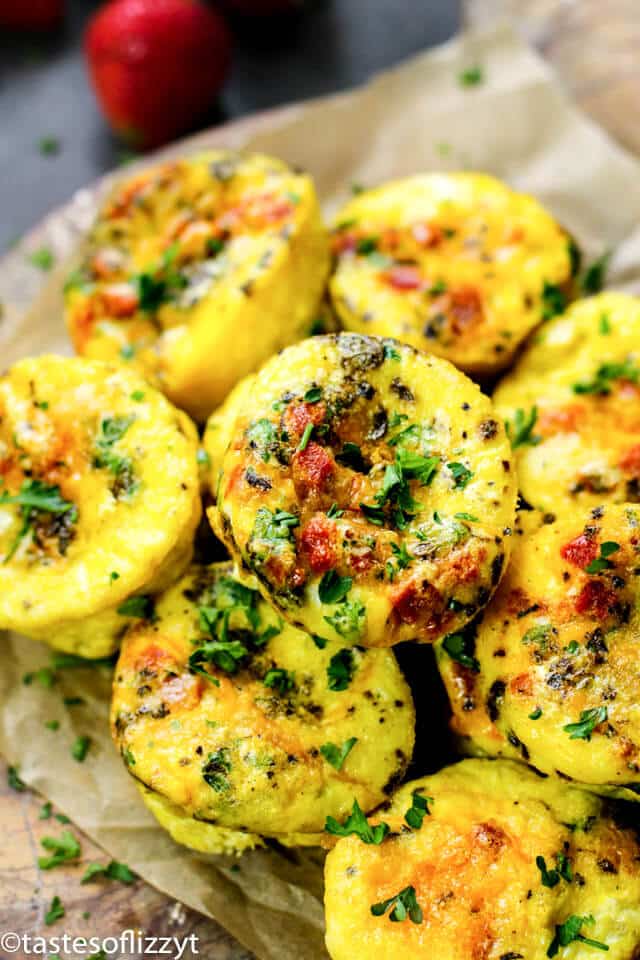 Chorizo Egg Muffins Recipe
These Chorizo Egg Muffins are full of flavor and are high in protein. Make them on Sunday and have them ready to pull out of the fridge for those busy weekday mornings.
Although we used chorizo in this recipe, you can use any meat you happen to have in the fridge. Some of our favorites are leftover taco meat, ham and even chopped up hamburger patties. Just make sure the meat you choose is fully cooked before adding it to the egg mixture.
What kind of meat is chorizo?
Chorizo is a sausage made from pork that has been seasoned with seasonings such as paprika, garlic and salt. You can find spicy chorizo and sweet chorizo, so be sure to choose the type your family will like.
Can you eat chorizo without cooking it?
There are two different types of chorizo. You can buy ground chorizo that is not in a casing. This is raw meat and needs to be fully cooked before serving. There is also a firmer chorizo sausage sold in a casing (so that it looks like a link). This is precooked. You can slice it and serve it cold or add it to recipes such as these egg cups.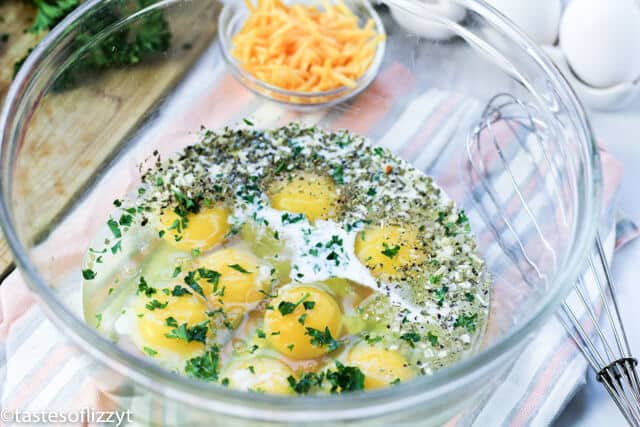 How do you make egg cups?
You can make egg cups in under 30 minutes. For this recipe, simply add all of the ingredients to a bowl (except the chorizo and cheese). Divide the egg mixture into the cups of a greased muffin pan, then top them with chopped chorizo and shredded cheese.
That's it! Easy, right?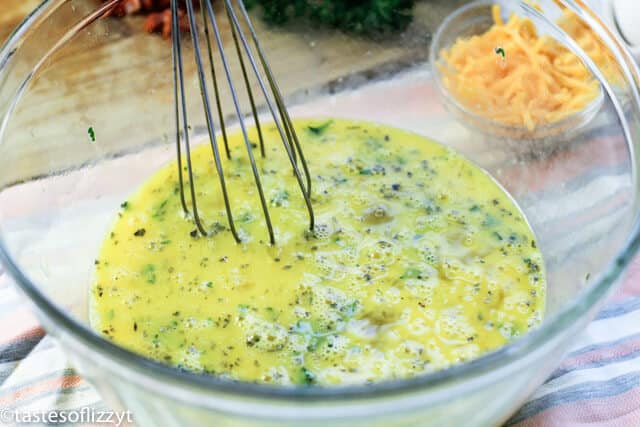 How long do you bake egg cups?
Egg cups may vary on baking times depending on how much liquids are in your egg mixture. This egg cup recipe bakes at 350º Fahrenheit for 15-19 minutes.

How long can I keep egg muffins in the fridge?
If sealed well, egg muffins will stay fresh for 1 week in the refrigerator.
Can you eat egg muffins cold?
I'll admit I've grabbed an egg muffin and eaten it cold once or twice in my lifetime. This is really a preference. We like them better warm, but you can eat them cold if you'd like.
How do you reheat egg muffins?
Microwave egg muffins 30 seconds to quickly reheat. If you have a small toaster oven, convection oven or air fryer you can warm the muffins in these too.
Do egg muffins freeze well?
Yes! Make sure the muffins are completely cooled before sealing them in plastic wrap and a freezer safe bag or plastic container. You can keep them in the freezer for up to 3 months.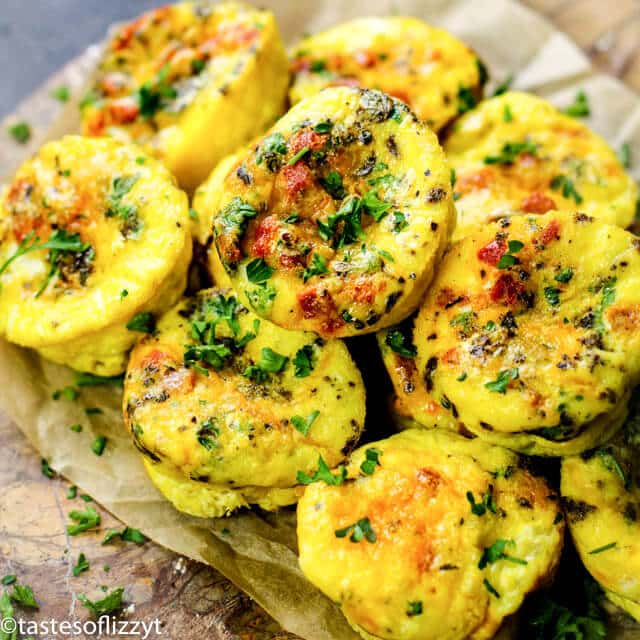 Other Healthy Breakfast Recipes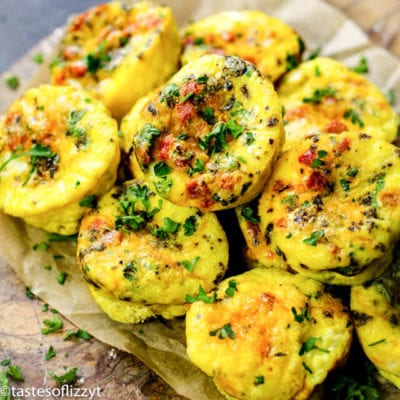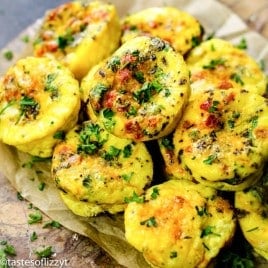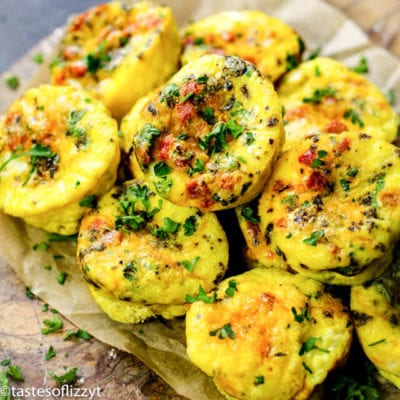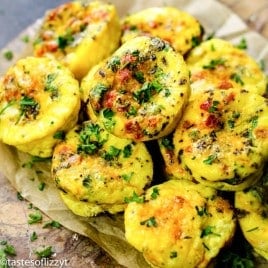 Chorizo Egg Muffins
Easy breakfast in under 30 minutes! These Chorizo Egg Muffins are a high protein breakfast that you can make at the beginning of the week for a breakfast on the go.
---
Ingredients
10

jumbo

eggs

(or 12 large)

1

tablespoon

milk

1

teaspoon

oregano

(or marjoram)

½

teaspoon

minced dried onions

salt and pepper

(as desired)

1

tablespoon

freshly chopped parsley or cilantro

1

chorizo link

(finely chopped)

½

cup

shredded cheddar cheese
Instructions
Preheat oven 350 degrees Fahrenheit. Spray a muffin pan generously with cooking spray.

In a large bowl add all ingredients, except for chorizo and cheese.

Add an even layer of egg mixture to each cavity in the prepared muffin pan. Top with an even layer of chorizo and cheese.

Bake for 15-18 minutes, or until eggs are set in the center.

Store in the refrigerator in an airtight container for up to 1 week.
Nutrition
Calories:
109
kcal
|
Carbohydrates:
1
g
|
Protein:
9
g
|
Fat:
8
g
|
Saturated Fat:
3
g
|
Polyunsaturated Fat:
1
g
|
Monounsaturated Fat:
2
g
|
Trans Fat:
0.02
g
|
Cholesterol:
206
mg
|
Sodium:
106
mg
|
Potassium:
85
mg
|
Fiber:
0.1
g
|
Sugar:
0.4
g
|
Vitamin A:
403
IU
|
Vitamin C:
2
mg
|
Calcium:
69
mg
|
Iron:
1
mg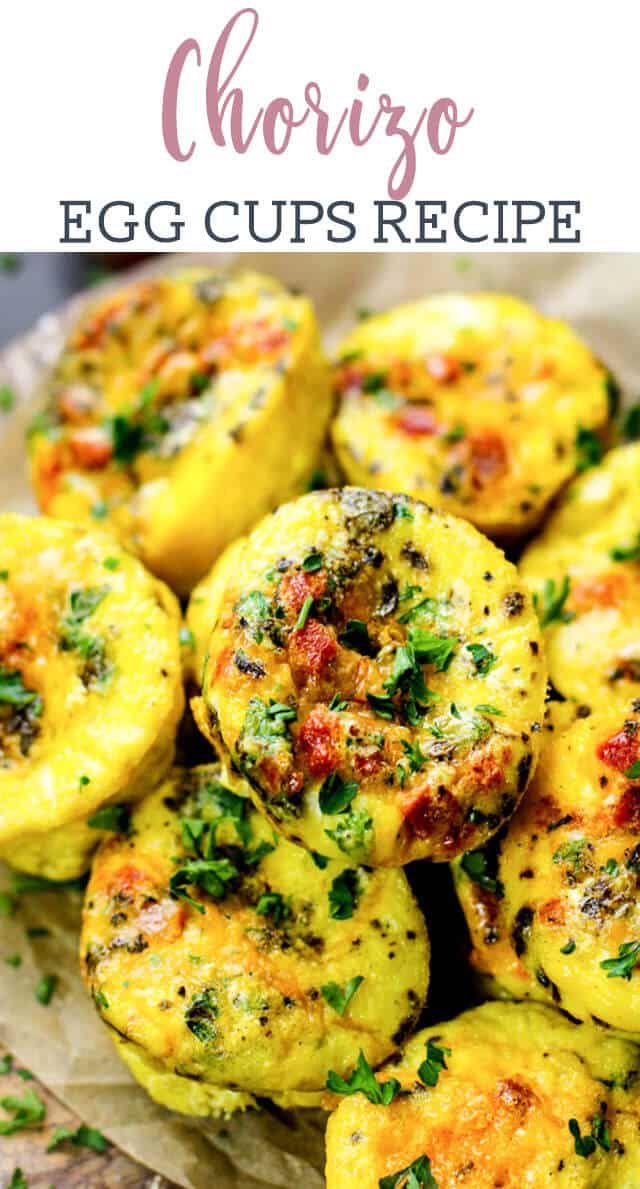 Cook Time: 18m