Destin Florida in December
Tastes of Lizzy T participates in affiliate advertising programs. We may earn a commission when you make a purchase through links on our site.
Just a month ago we spent a week in Destin, Florida. There's not much better than Florida in December. Ok…maybe Florida in February would be better. But still. You take what you can get.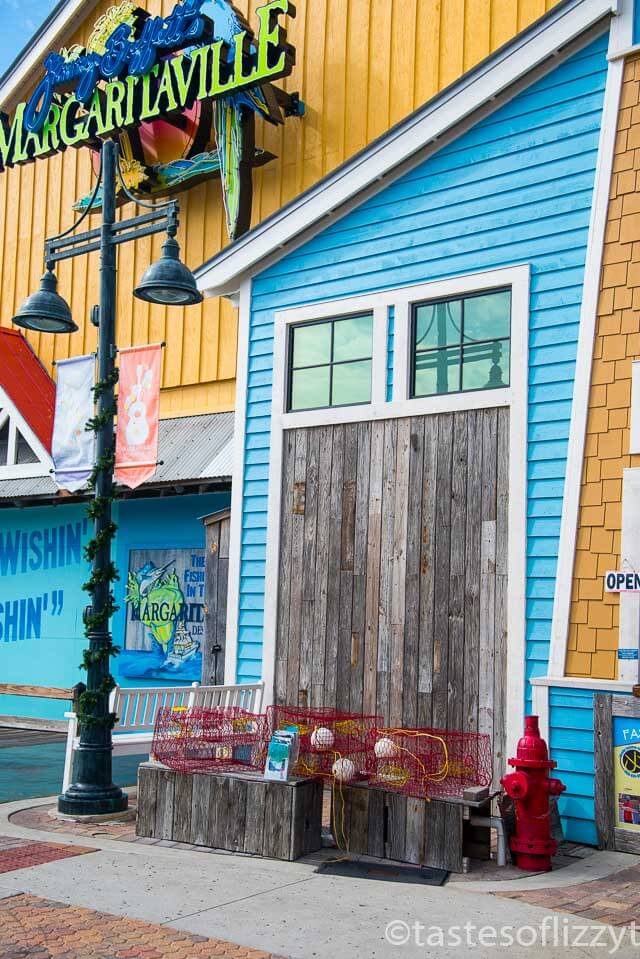 I'm not going to say a whole lot because I think the pictures speak for themselves. It was cold in Ohio. In Florida it was 75 and sunny. The weather was unbeatable. There were no crowds. At all. Which is such a huge benefit of homeschooling.
This was actually a work trip for my husband. He was kind enough to let the rest of us tag along and hang out at the beach while he sat in meetings all day. He's the best. 🙂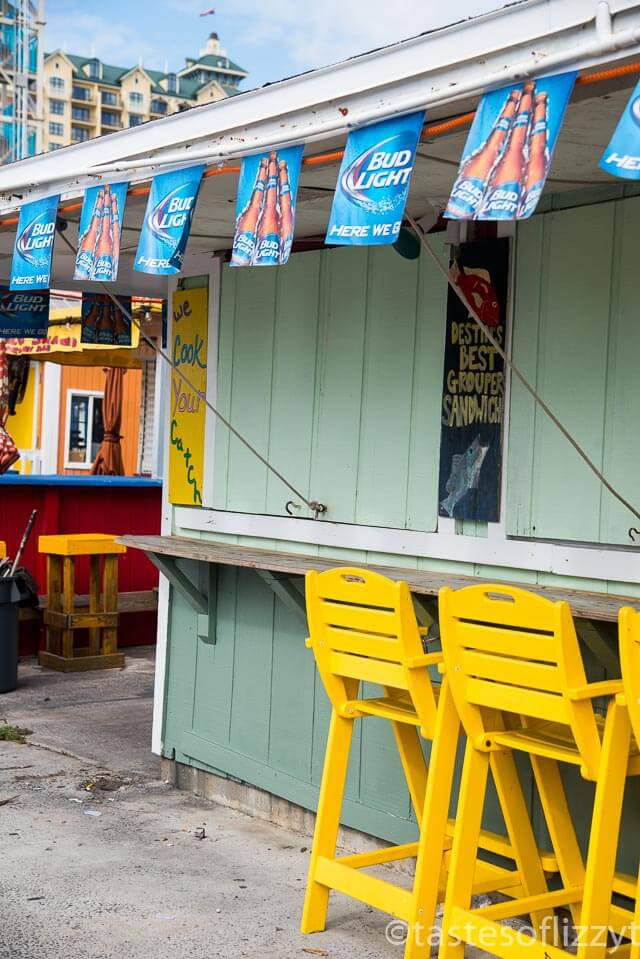 We did get two days to sight-see with Matt. The first day we walked around Destin's Harborwalk Village. We got there right when it opened. I'm pretty sure we were the only people walking through the village that day. Bar stools that I'm sure are normally full of people were empty. Perfect for this photographer.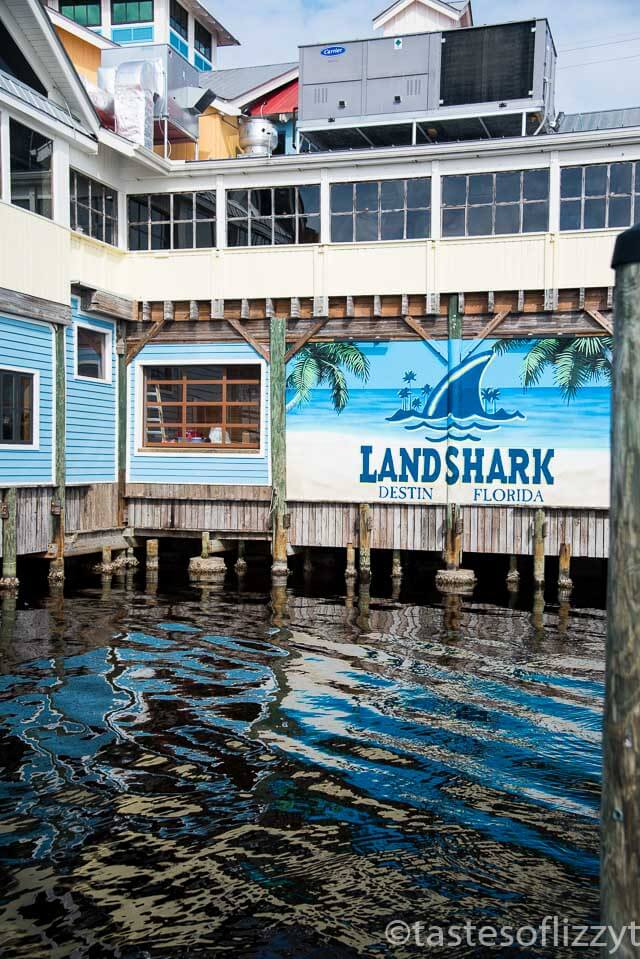 Colorful reflections in the clear water. Blooming pink flowers.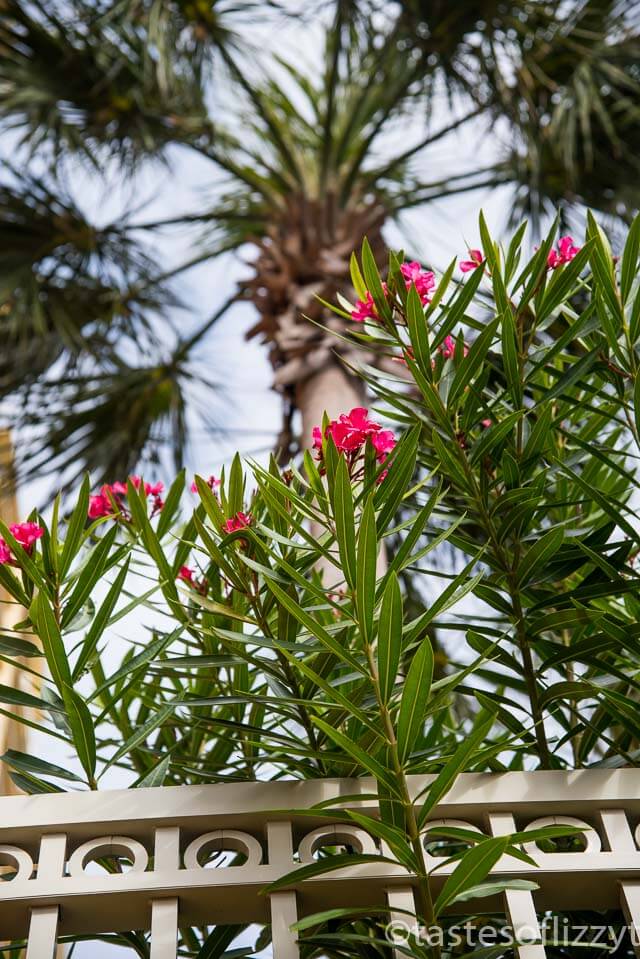 The benefit of having teenagers with phones? Candid photos of me and Matt. I'm rarely in pictures so this was a special find.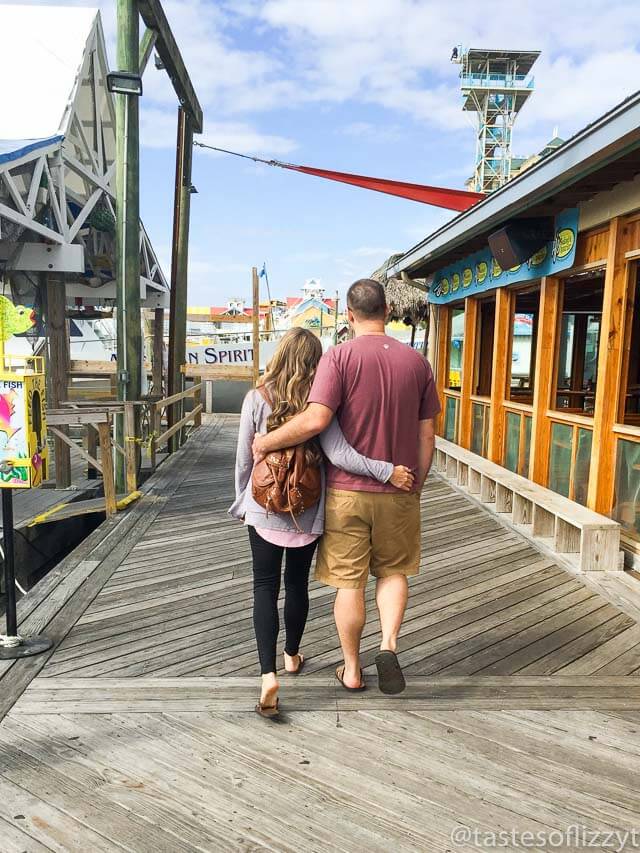 Fish & chips are a must when we are on vacation. We went to McGuire's Irish Pub. It was a unique restaurant that had dollar bills hanging from the ceiling and plastering the walls. Give me just 3 to 5 minutes alone and a plastic grocery bag, I could make a good dent in those dollar bills and be set for life. The lighting was low and had a red tint which made it hard to get photos, but the food was delicious. We had deep fried mashed potato balls as an appetizer before the fried fish and fries. Oh my. Feasting, for sure.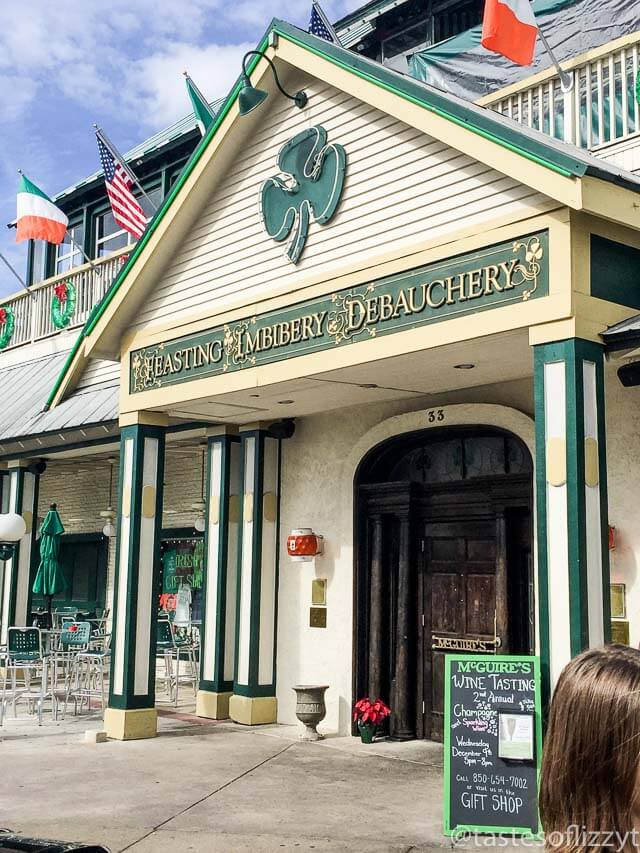 I wasn't expecting the sand in Destin to be so gorgeous. It was white like snow. It was a trick of the eyes since we came from cold Ohio and had snow on the mind. We stopped at the beach after lunch and the kids didn't have their swimsuits. Kins and Braden ended up soaked because they just cannot.stay.out.of.the.water. And I welcomed their splashes in the water. Wet, sandy jeans and all.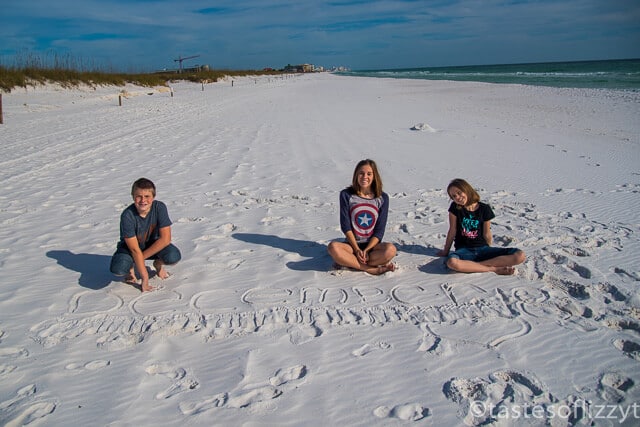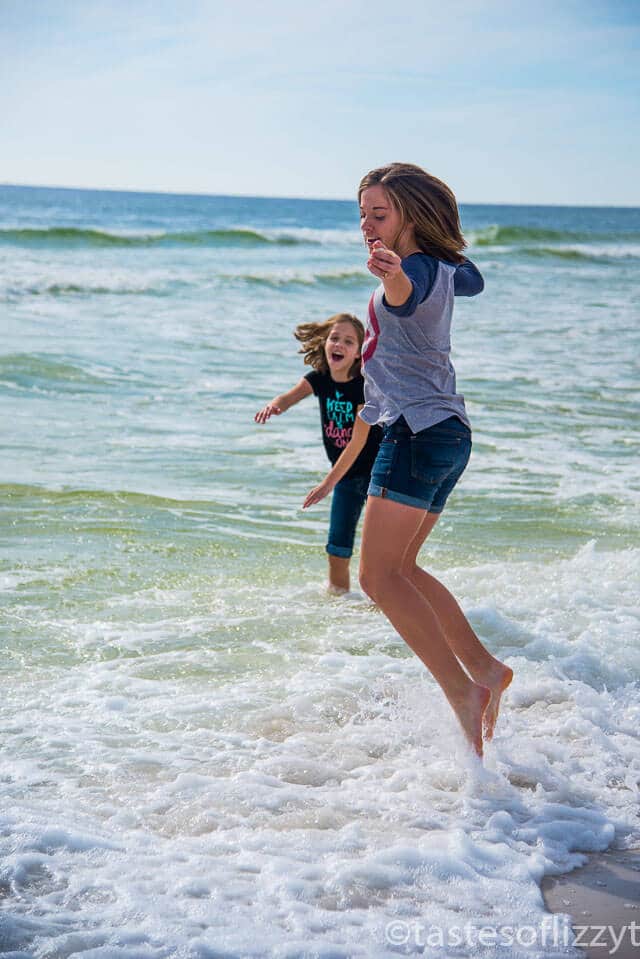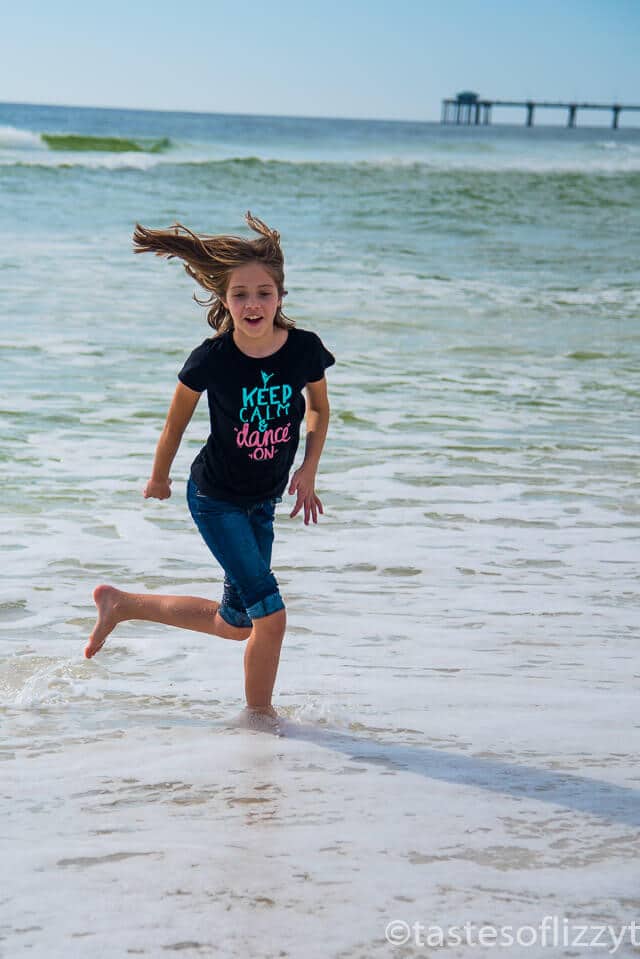 We spent a few days swimming at Okaloosa Island beach. We were pretty much the only ones on the beach and literally the only ones in the water. Locals thought we were crazy, but we're used to 50 degree Lake Huron water in June, so 70 degree ocean water felt like a warm bath to the kids.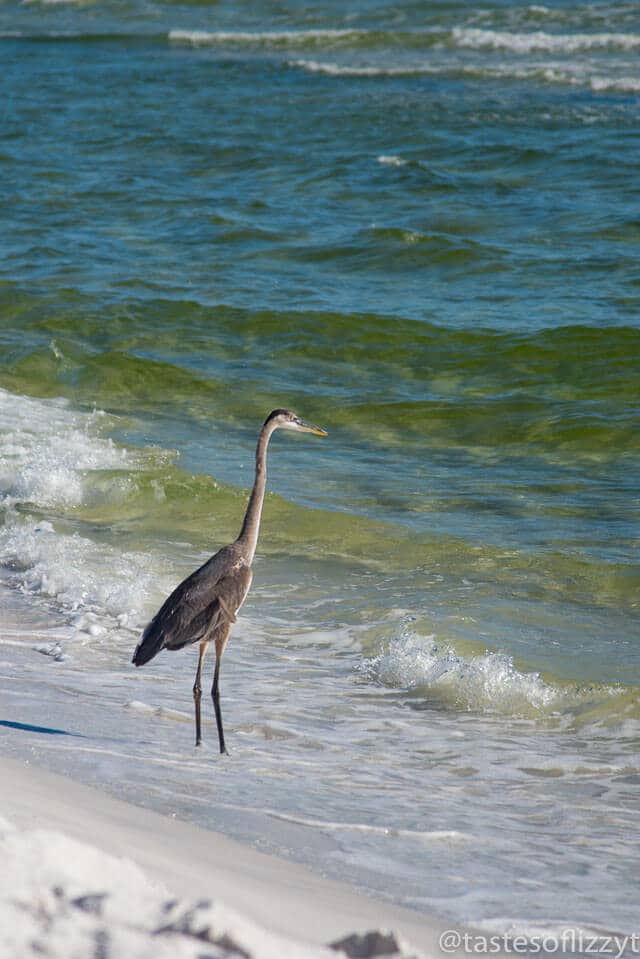 Unique birds are always a treat!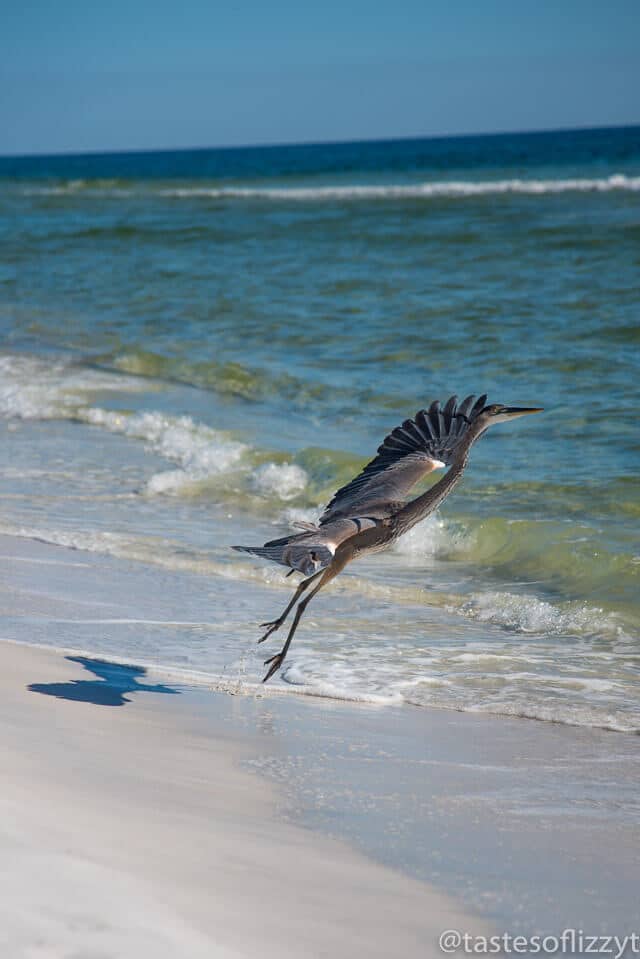 Up, up and away!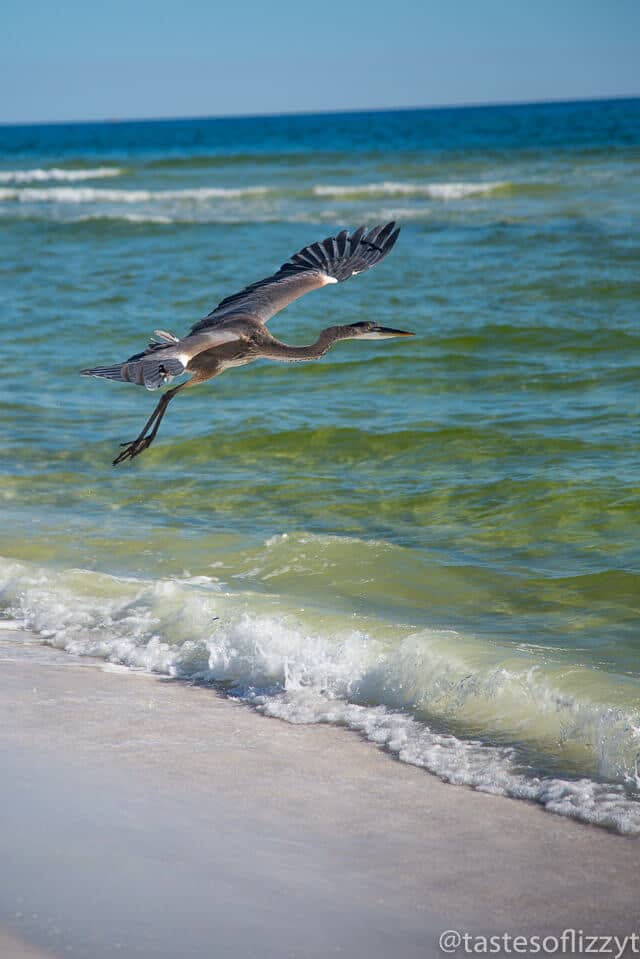 The last day we found our way to James Lee Park beach. We wish we had found this beach earlier in the week because it was absolutely perfect. It was shallow for quite a distance out so Braden and Kinslee swam their hearts out.  Jumping waves. Running along the shore. Laying in the sun.
Do we really have to go home?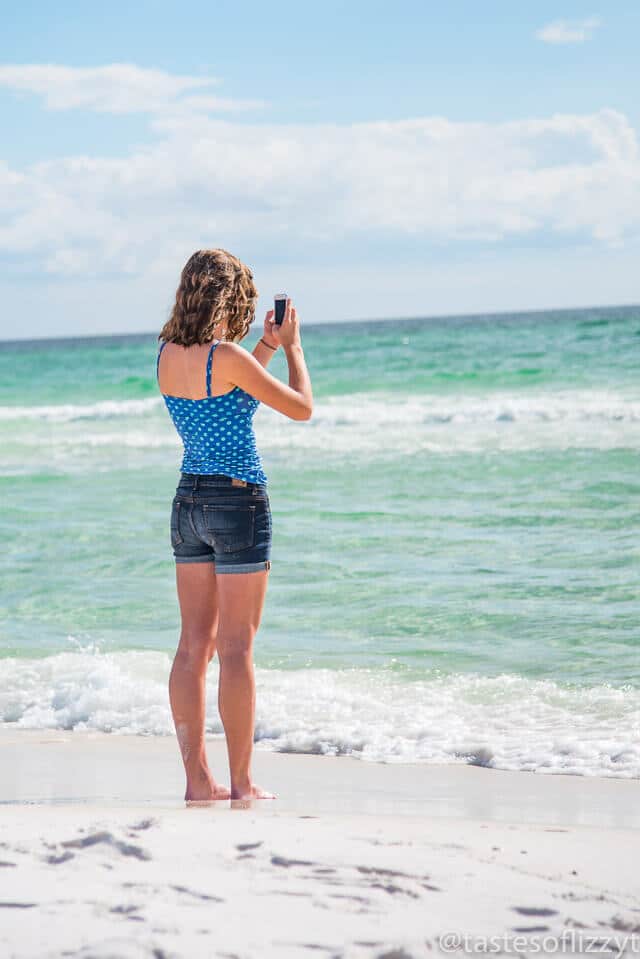 The ideal day.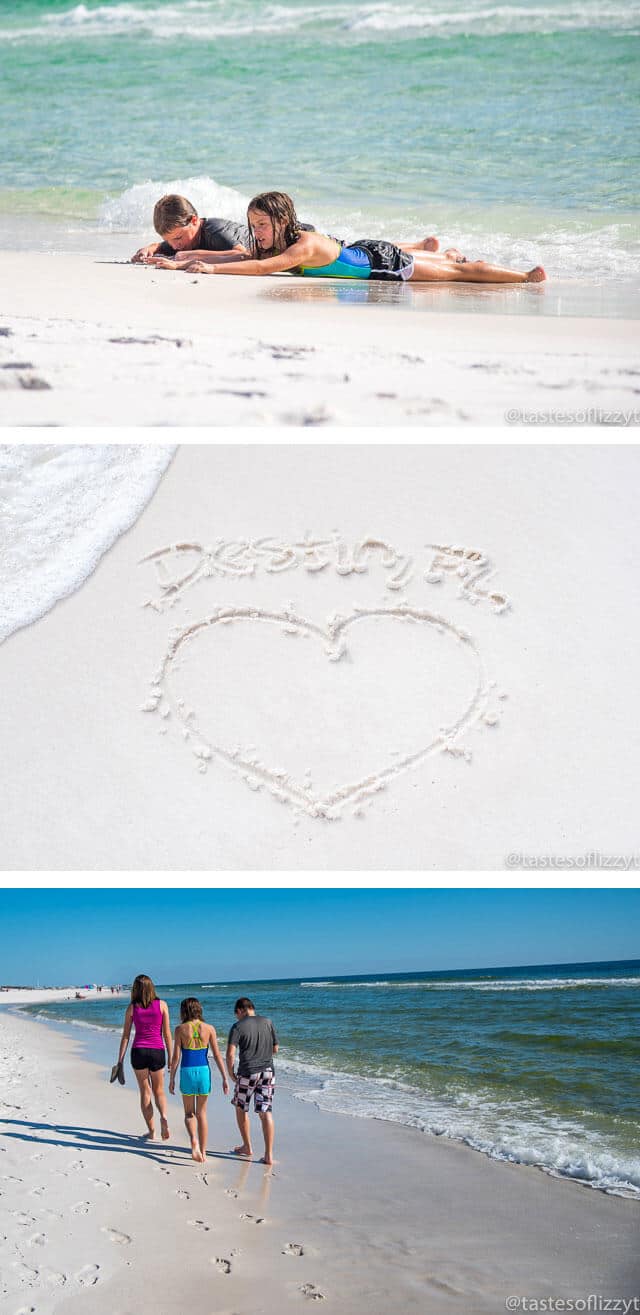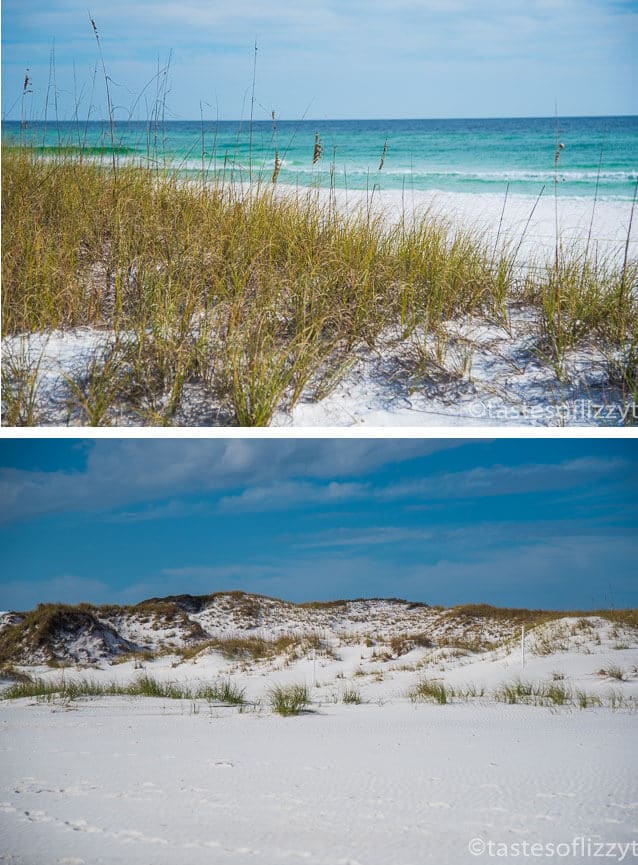 On our way out of Florida, we drove along the coast onto the National Gulf Seashore, through Navarre Beach, the national park and onto Pensacola. The homes through this area? Unbelievable. If any of you own one and want to let  my family borrow it for a week, just let me know. K? Thanks. 🙂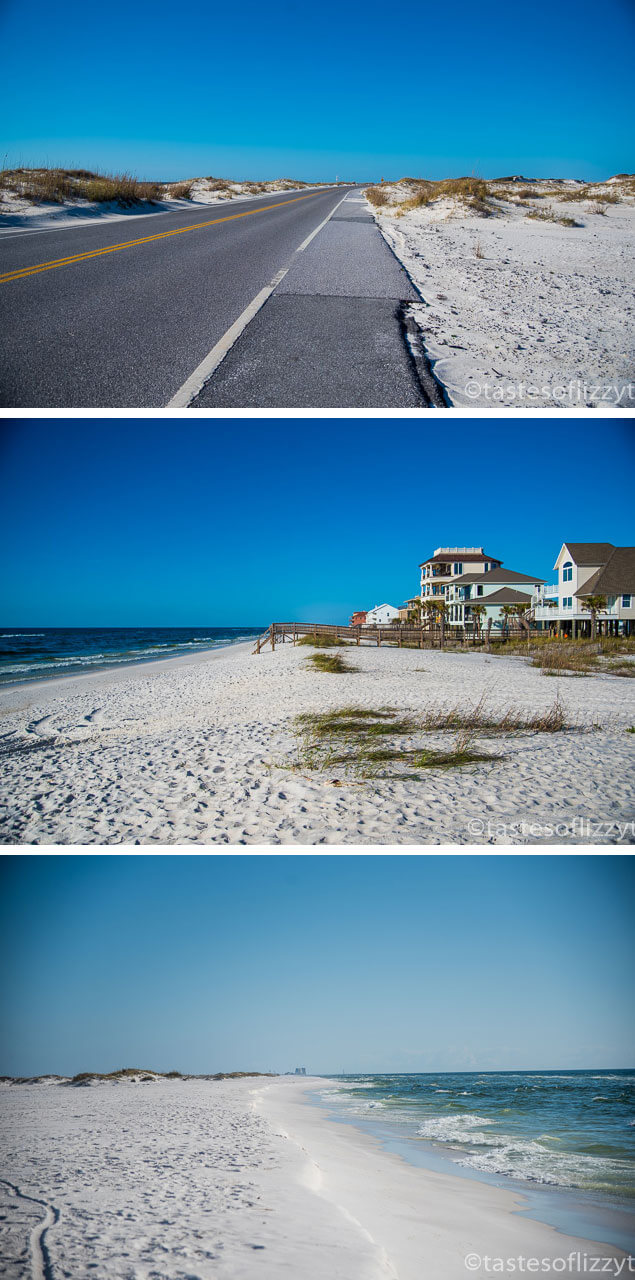 Q: Have you ever been to Destin, Florida?
Q: What's your favorite beach in Florida?
Read about our trip to Columbus, Ohio for the Ohio EGGstravaganza.
Do you like Bob Evans? Read about our visit to the Bob Evans Farm.