Tastes of Lizzy T participates in affiliate advertising programs. We may earn a commission when you make a purchase through links on our site.
Planning a trip to Israel but not sure what to expect? Start with our beginner's guide to Israel travel tips. Essential packing tips, airport security, markets and tours.
If you would have asked me on January 1, 2023, where I would like to travel to the new year, Israel would not have made the list. Someday in the future? Yes. Less than 2 months into 2023? Nope.
Less than 16 days into January, I found myself invited on a trip to experience the food, culture and people of Israel. And how could I say no to that?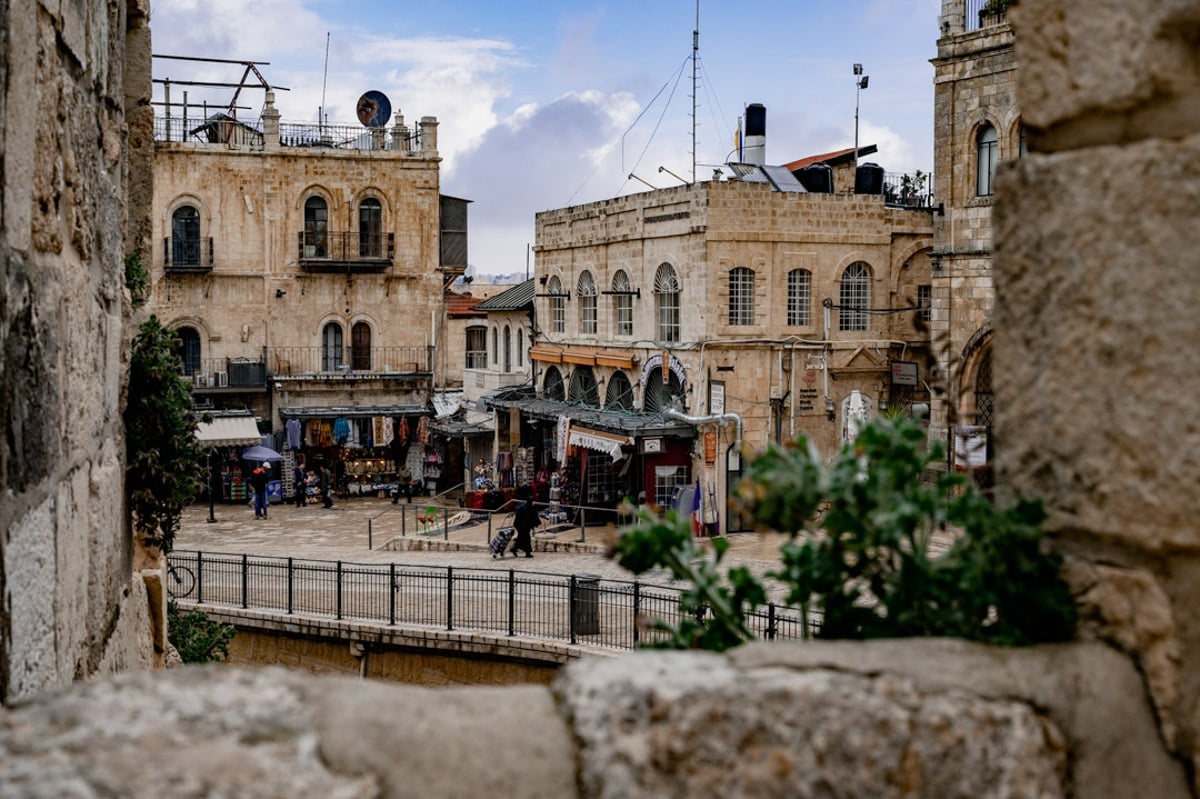 How it happened.
I and a handful of other food bloggers traveled to Israel with Vibe Israel, a non-profit organization that brings digital creators to experience the Israeli culture, meet the people, learn about Israel's story and share with their readers. That's you.
Since I'm a food creator, the focus of our trip was centered around the varying cuisines that come together in Israel. We were not only eating in the best restaurants Israel has to offer, but also visiting local farms, eating in the homes of Israeli families and learning about new innovative food tech companies.
Vibe Israel (and our fearless leader Bar) hosted the entire trip for us. Every detail was taken care of and I'm so thankful to them for this experience.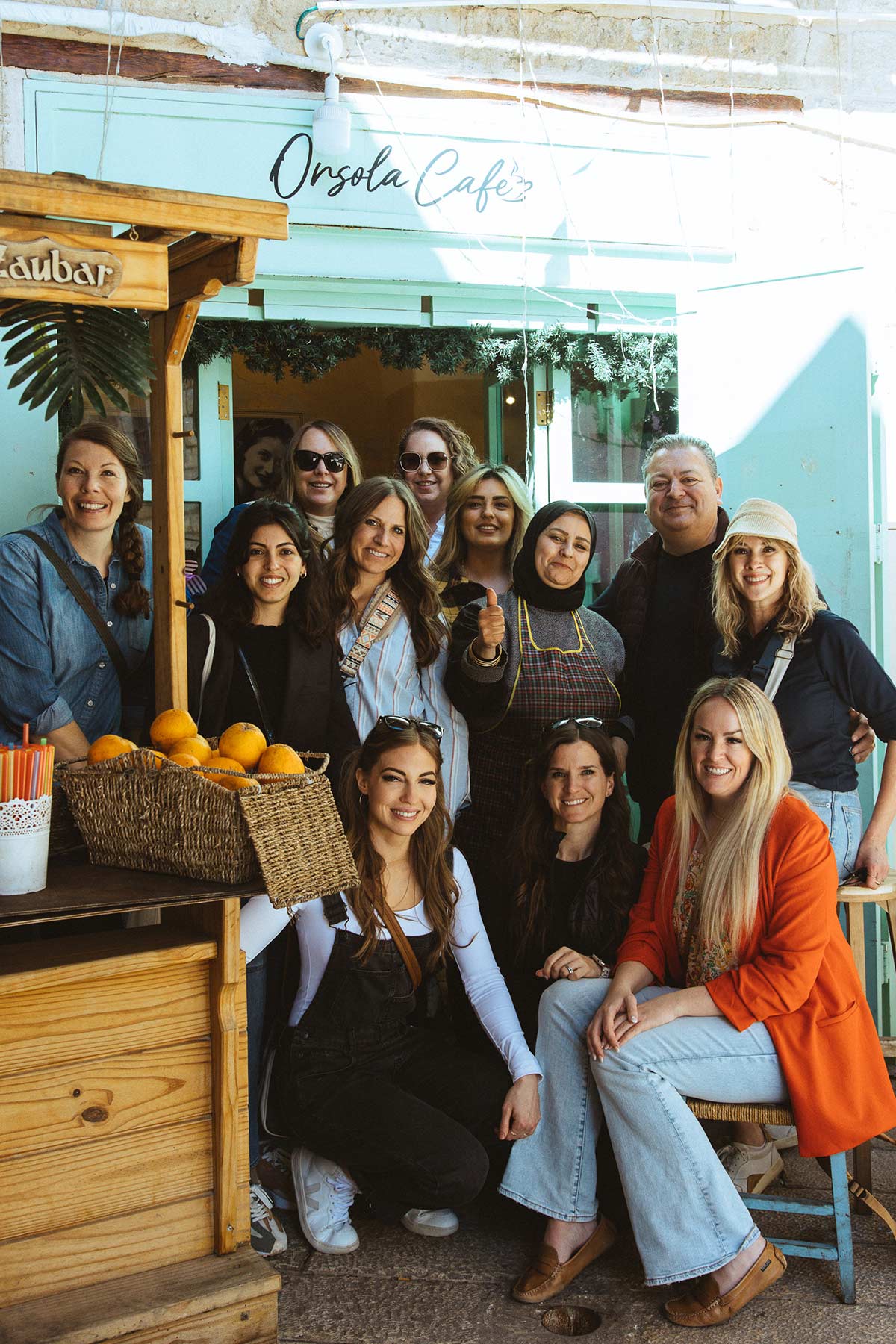 I'm not a seasoned international traveler.
I love to travel, but I have not been on many international trips. Mexico and Thailand were the only checkmarks on my international travel list, and those were both pre-Covid.
Because it had been a few years since I'd traveled internationally, I was naturally a bit hesitant. Add to those hesitations all of the opinions that landed on me about traveling to Israel. I mean, isn't it a hotbed of conflict and a political mess? I had everything I had ever heard in the news quickly running like a filmstrip through my mind.
But I couldn't say no. And a few friends who had traveled to Israel recently and loved it helped to ease my fears.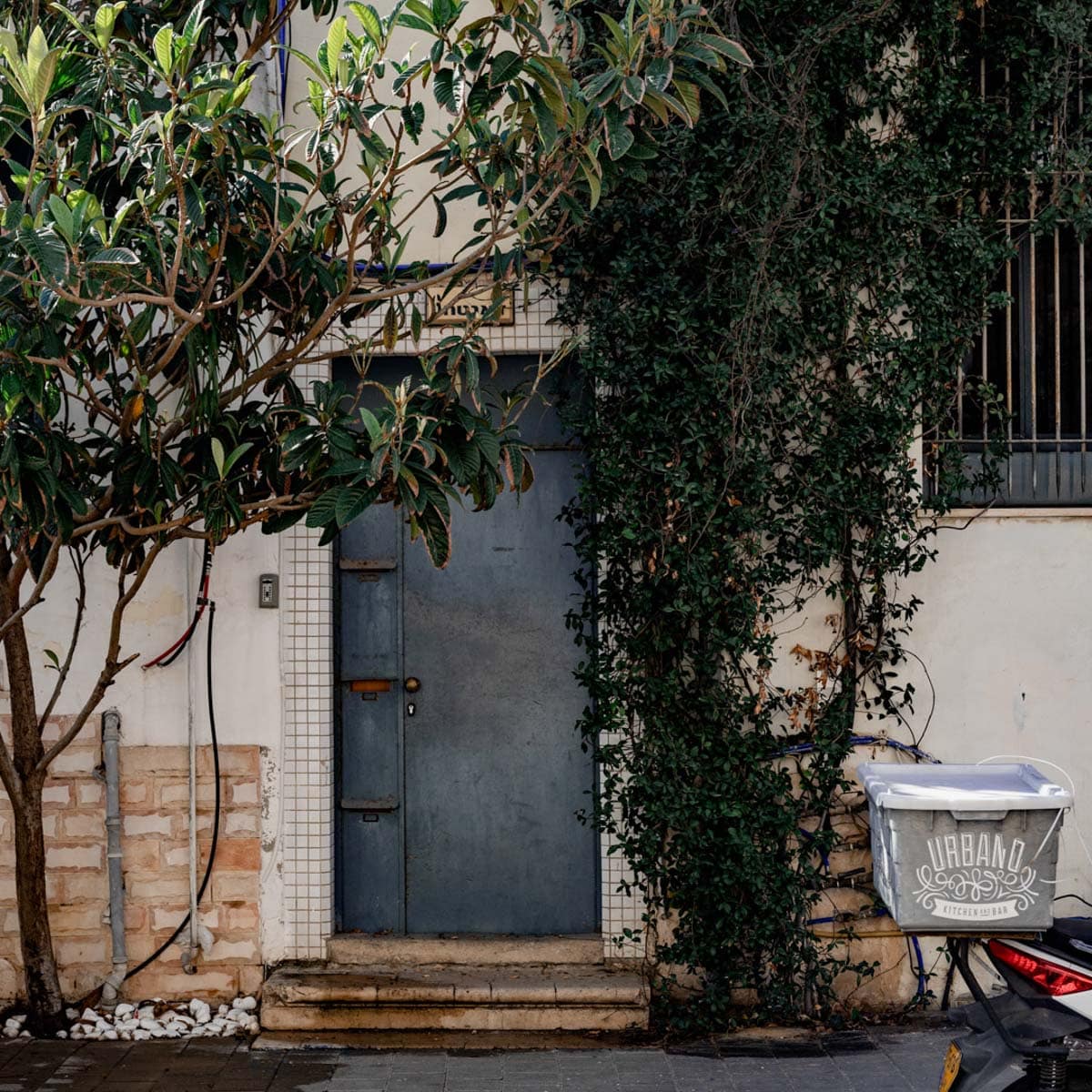 A Beginner's Guide
It feels odd to write about traveling to Israel when I have only been there once and that was with every detail taken care of for me. But when this trip first came up, I had a lot of questions and some very basic things I needed answers to in order to know what to expect.
I'm calling this a beginner's guide. If someone were to ask me what they should expect in Israel, this is a list of the top things I would suggest. My Instagram followers also helped me out with questions they had as they followed along with my trip.
Here's my top tips. My "What to Expect When you're Expecting to Travel to Israel" 😊 .
13 Israel Travel Tips
VIP Airport Service. One thing I was really nervous about was airport security. Knowing that the Ben Gurion Airport has tight security plus the language barrier, I was nervous. Vibe Israel provided a VIP escort that met us right at the gate and zipped us through the entire airport seamlessly. Laufer VIP completely sold me on VIP airport service for anytime that language or unknown situations could be an issue. They were simply amazing and I highly recommend them. They took care of getting us to the front of security lines, helped us with luggage and delivered us right to our driver.
Airport Security. Security arriving in the Tel Aviv airport was no problem. Leaving was a little trickier. Because we were a group of 5 ladies traveling together with no familial connection, we had to go for questioning. A security agent pulled one of us aside and went through a round of questioning, then she had to go through a separate scan. We were more nervous for her than she was nervous. And the VIP Guide was with her the entire time. It was completely fine, but I'll be honest, a little nerve-wracking. The tight security is a good thing, and we were told that the guards are highly trained to read people and how they respond to their questions. If you know you have nothing to hide, there is no reason to worry. Again, having VIP escort service helped greatly with this.
Security and Military. Everyone warned me that I would see armed guards and military everywhere in Israel. I was prepared. But thankfully and to my surprise, I hardly saw any. There were a handful in Jerusalem at the Western Wall, but otherwise, I did not see a great military presence.
Safety. One of the questions I was asked most often about my Israel trip was safety. Did I feel safe? Was there anytime I felt unsafe? I felt 100% safe the entire time. We stayed in Tel Aviv and visited Jaffa, Nazareth and Jerusalem. I was always with at least 3 other girls, but mostly in a group of 10. Just like in America or any other country, use common sense and don't go anywhere alone. And be smart about where you do go, especially at night. Always be aware of your surroundings.
Jerusalem. Jerusalem was cool (50ºF) and rainy the day we were there, but I loved every minute of it. It was very busy with lots of tour groups. The religious sites such as the Church of the Holy Sepulcher, had long lines to wait in to get close to Jesus' cross and his burial tomb. Our group didn't wait in the lines, so we just looked from about 15 feet away. There were even school tour groups full of junior high students. Can you image being the teacher responsible for them?! 😅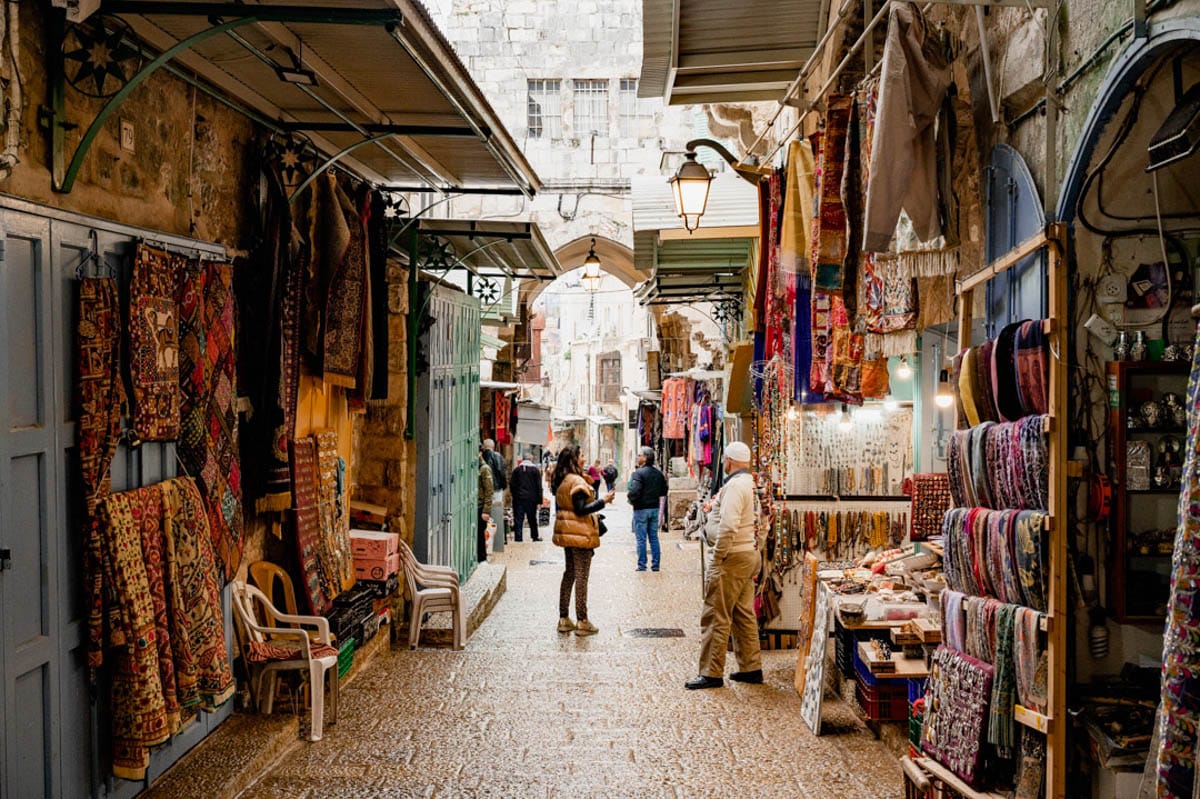 The size. Israel is only 290 miles north to south and 85 miles east to west. It is completely drivable, so you don't have to worry about air travel within the state. The road signs are in English, Hebrew and Arabic. Major roads and interstates were very similar to US roads. We had a driver pick us up in a large van so that all 9 of us could be together and he was great.
Melting Pot. Israel is a melting pot of many different cultures. Our photographer, Gala, is Russian. A couple of our guides were from Turkey and Hungary. And on the streets we met Canadians and Americans that are now living in Tel Aviv. Many of the Israelis we met had spent time living in the US before moving back to Israel. It's amazing how many different cultures there are, and they all brought their foods with them so you can eat just about any cuisine while in Israel.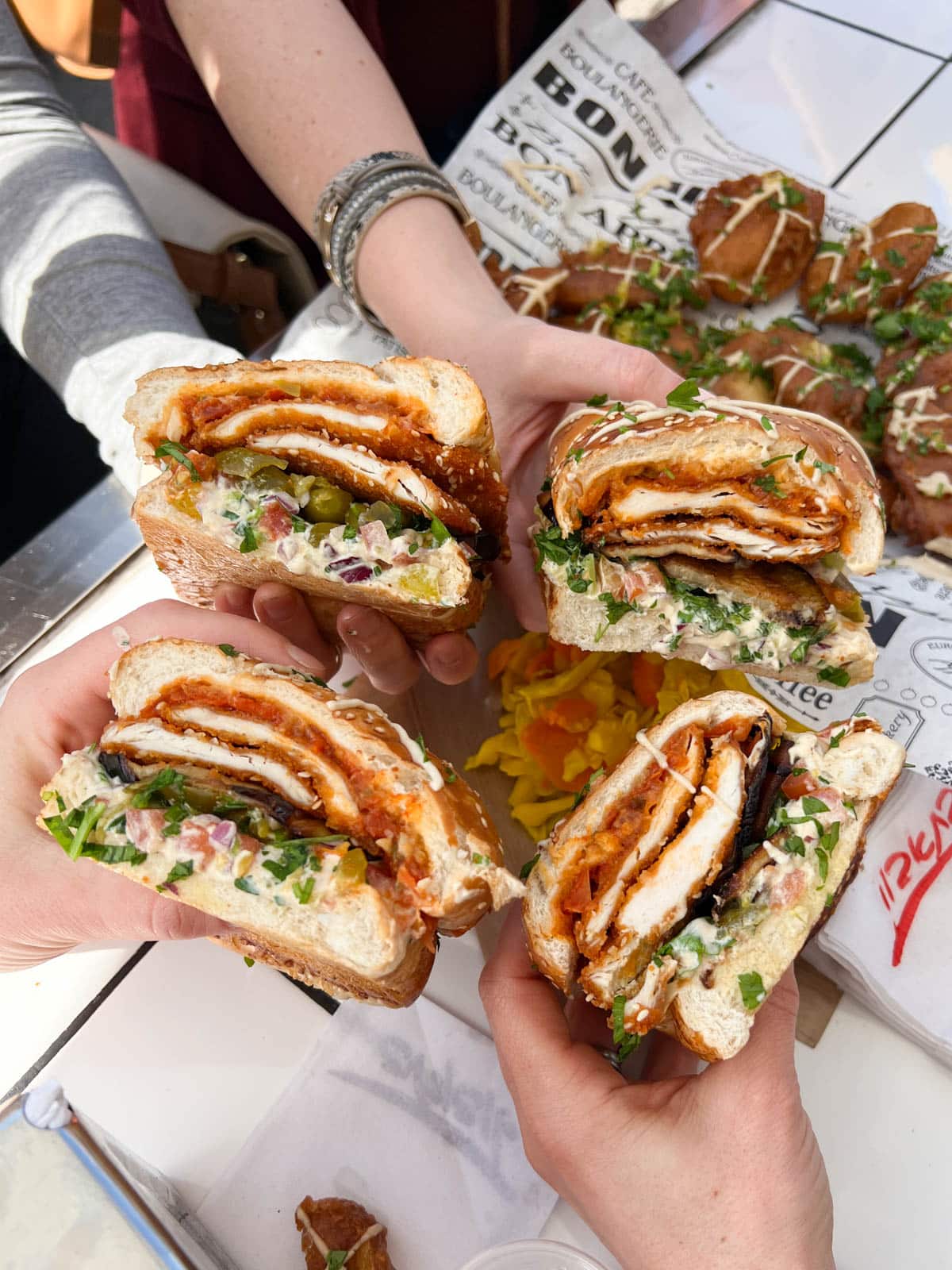 Mediterranean Sea. The Mediterranean Sea is beautiful and if you love taking a deep breath of salty sea air, take a visit, even if just for a short time. I loved Old City Jaffa, walking around the port with boats resting in the glistening water. The sun sets over the sea, so evening is the perfect time to visit.
Diverse restaurants. Just as in the US, there are high-end, fine dining restaurants and hole-in-the-wall walkup restaurants with street food. The fine dining was beautiful and delicious, but I'm more of a street food kind of girl. Give me all of the deliciously casual food. One of my favorites? Sabich Tchernichovsky. Sabich is a vegetarian pita filled with fried eggplant, egg, potato, salad and specialty sauces. This walk-up eatery is Bar's favorite, and one of the best in Israel.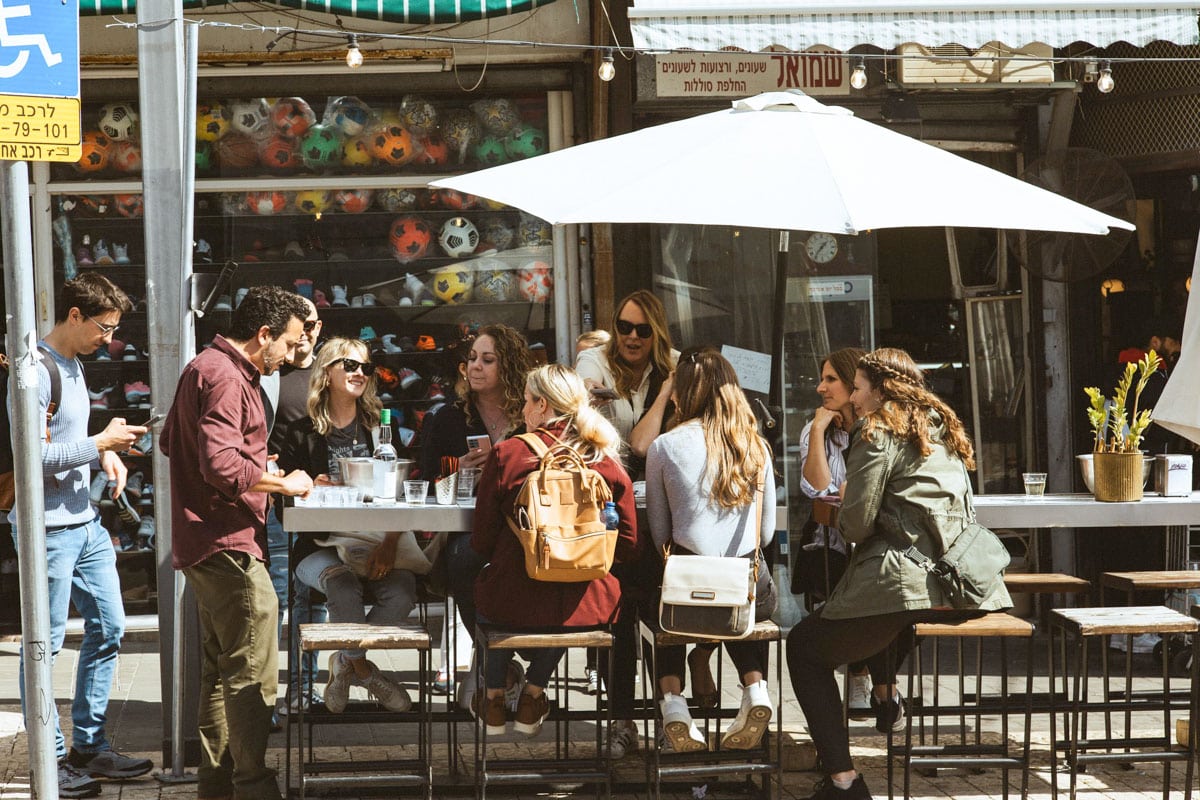 So much bread. I was surprised how much bread there is, and how central breads of all kinds are to their eating. I LOVED it. Bread gets such a bad name in the States, right? But fresh pitas, babka, challah, flatbreads, focaccia and artisan sourdoughs are everywhere in Israel.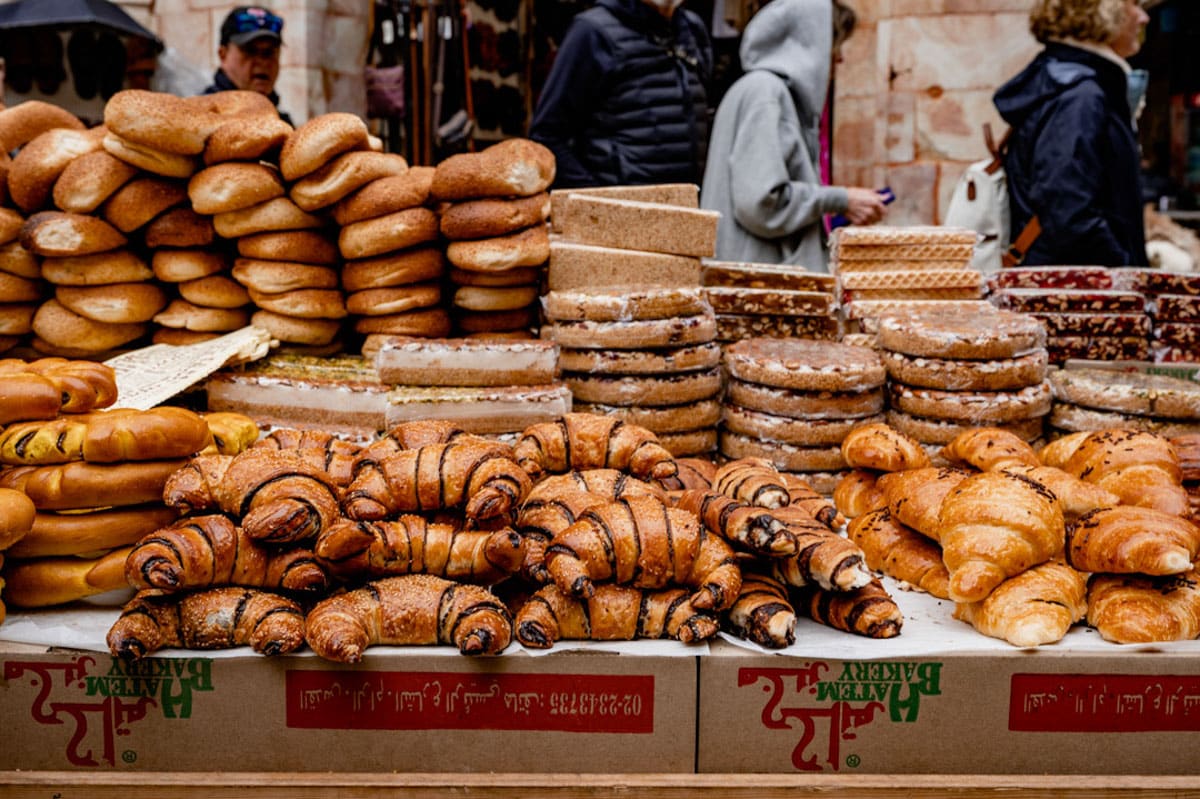 So much gelato. Move over ice cream, there's a new player in town. We foodies love gelato, and it was all over the city of Tel Aviv. From casual to fancy, you'll love the gelato on the warm, sunny days.
Tours. Take tours if you like to see a little bit of everything and you like to have everything taken care of for you. We had tours in Jaffa, Jerusalem and Nazareth. I make a lot of decisions at home, and it's honestly kind of nice to have someone make decision for you on vacation. More on tour guides below (spoiler alert: they were fantastic!).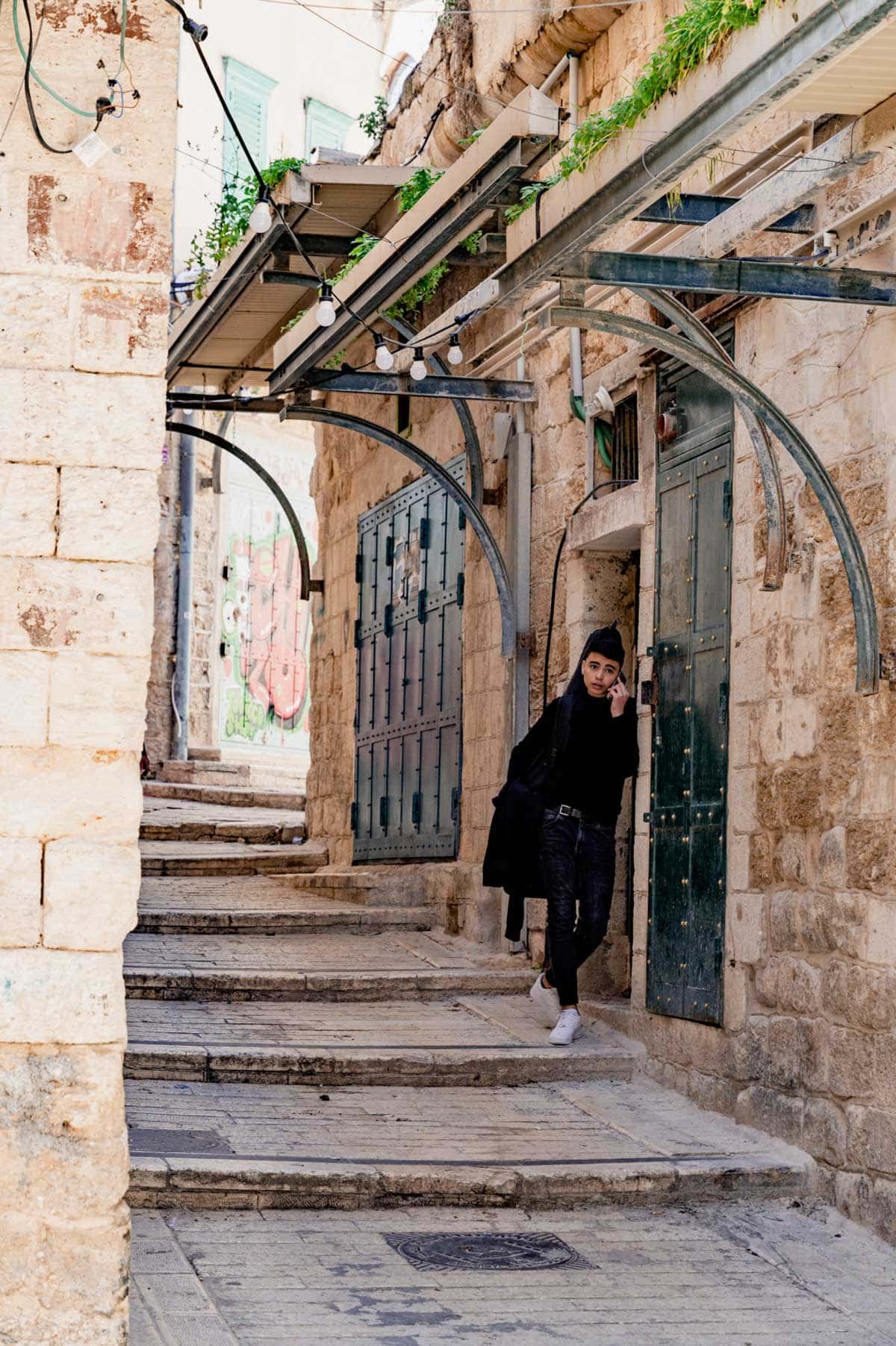 Cash Exchange. Take a debit card to get cash exchanged into shekels. You can do this at the airport or at an ATM. We had an ATM right across from our hotel, 65 Hotel in Tel Aviv. Many places take credit card, but some of the fun markets with vintage items are more like garage sales and only take shekels. I made the mistake of only taking my credit card (and I didn't know the pin), so I had to borrow a few shekels from friends for the cheaper markets.
Israel Markets
Machane Yehuda Market. This lively and colorful market is outside the city walls of Jerusalem and is filled with over 250 vendors of fruits, vegetables, meats, housewares, textiles and more. There is so much unique food at this market.
Jaffa Flea Market. This was the market that I wished I had shekels at. So many fun shops loaded with vintage items. Beautiful silver, rugs, homemade candles and more. Many of the sellers did not take credit card so be prepared for that.
Hatikvah Market. This lesser known market have flavors from all over the world: Yemen, Iraq, Libya, Iran and Central-Asia. I loved this market because there were so many locals there doing their daily business.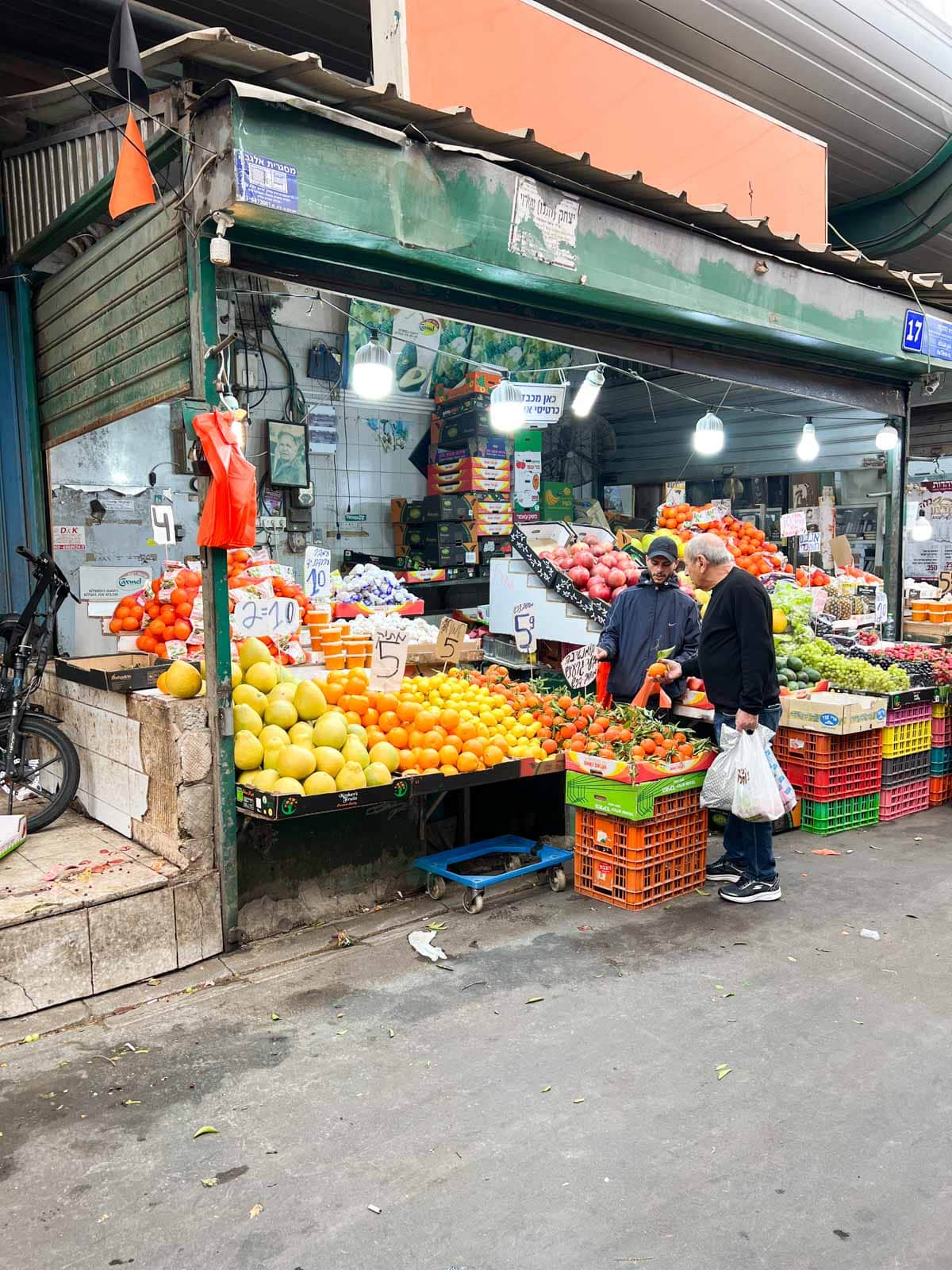 The Carmel Market. We walked through this market on the way home from the beach one day. It had gorgeous fruits, nuts, spices, etc. And it had a smaller section that was like a garage sale or flea market with very inexpensive items that would make unique souveniors.
Israel Tour Guides
Tourist Israel. Our guide, Hagid, from Tourist Israel was fantastic. She grew up in Jerusalem and her passion for her city was evident.
My.Souk. Esam was our guide through the beautiful town of Nazareth. It was every bit as old as Jerusalem, but smaller and more quaint. I loved this city and wanted to take pictures of every little thing. Esam even sang to us with his beautiful voice!
Nice2Meet Tours: Hagas led us through Jaffa. She took us through lesser known areas in the neighborhoods. She was an excellent guide and her tours are very personalized, connecting you with local people.
Bhuka Tours. Moni guided us through the neighborhood Hatikvah Market. He runs a fabulous tour company with all kinds of fun in store for you. I highly recommend.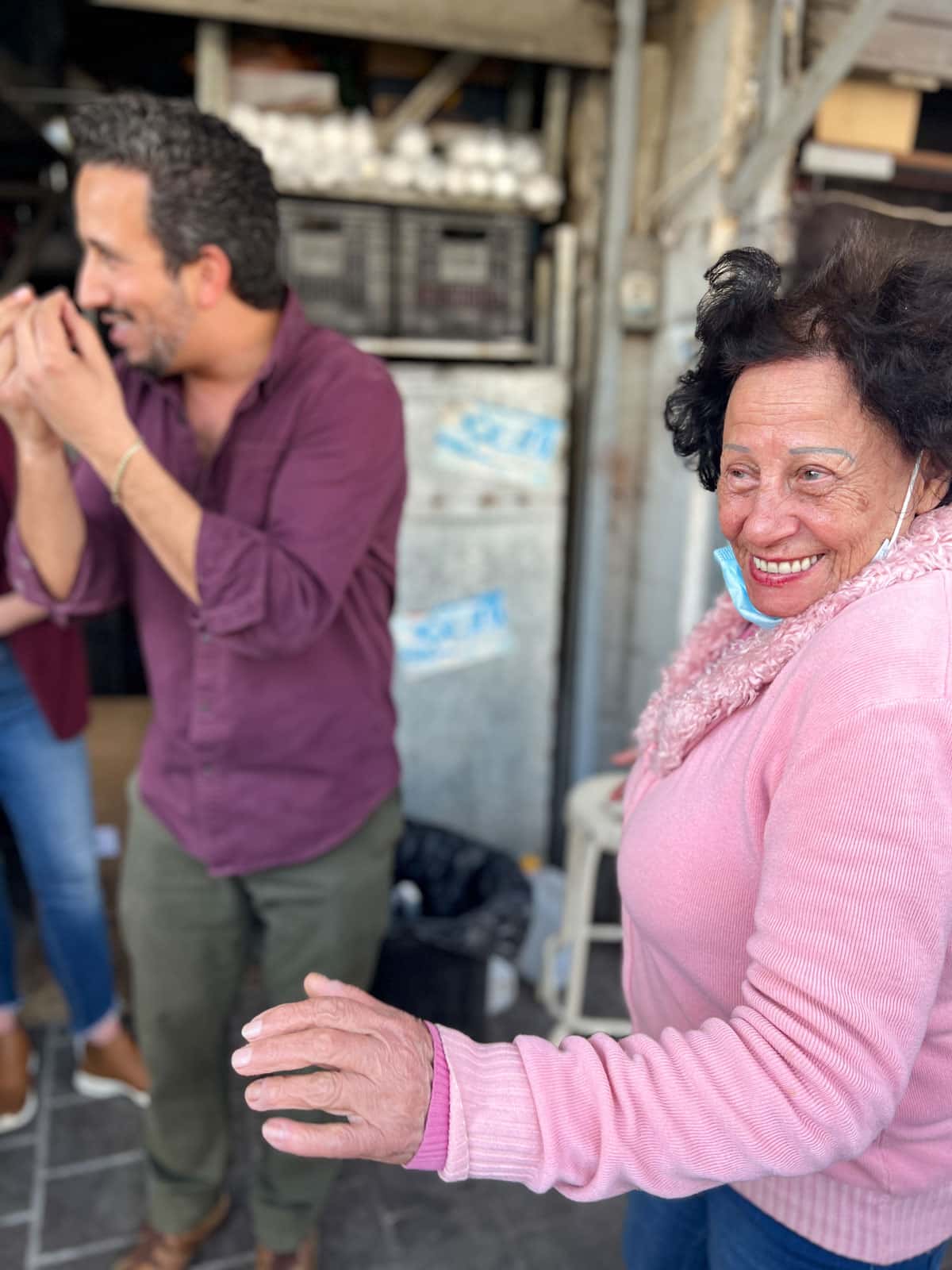 A few more pictures for fun.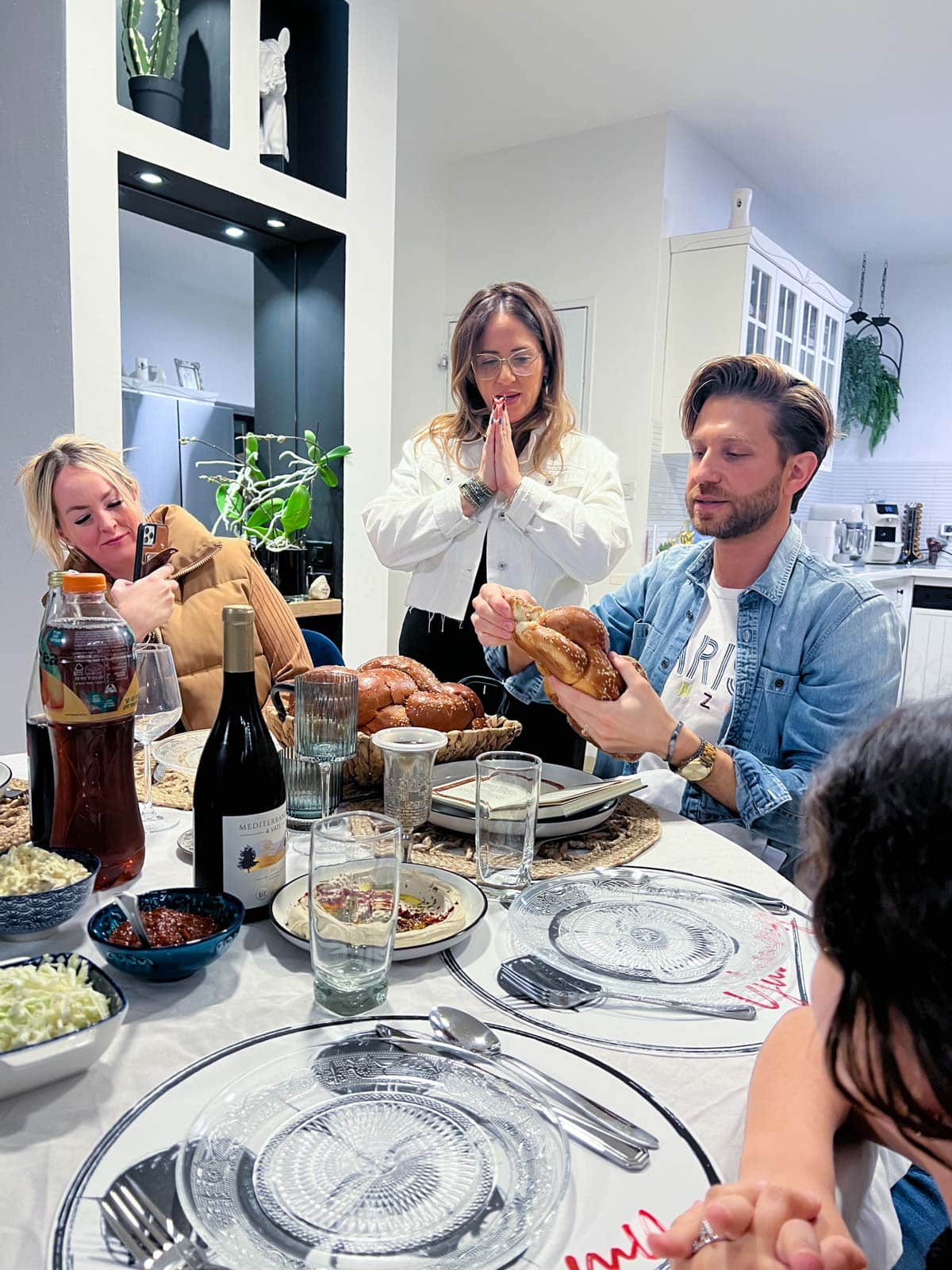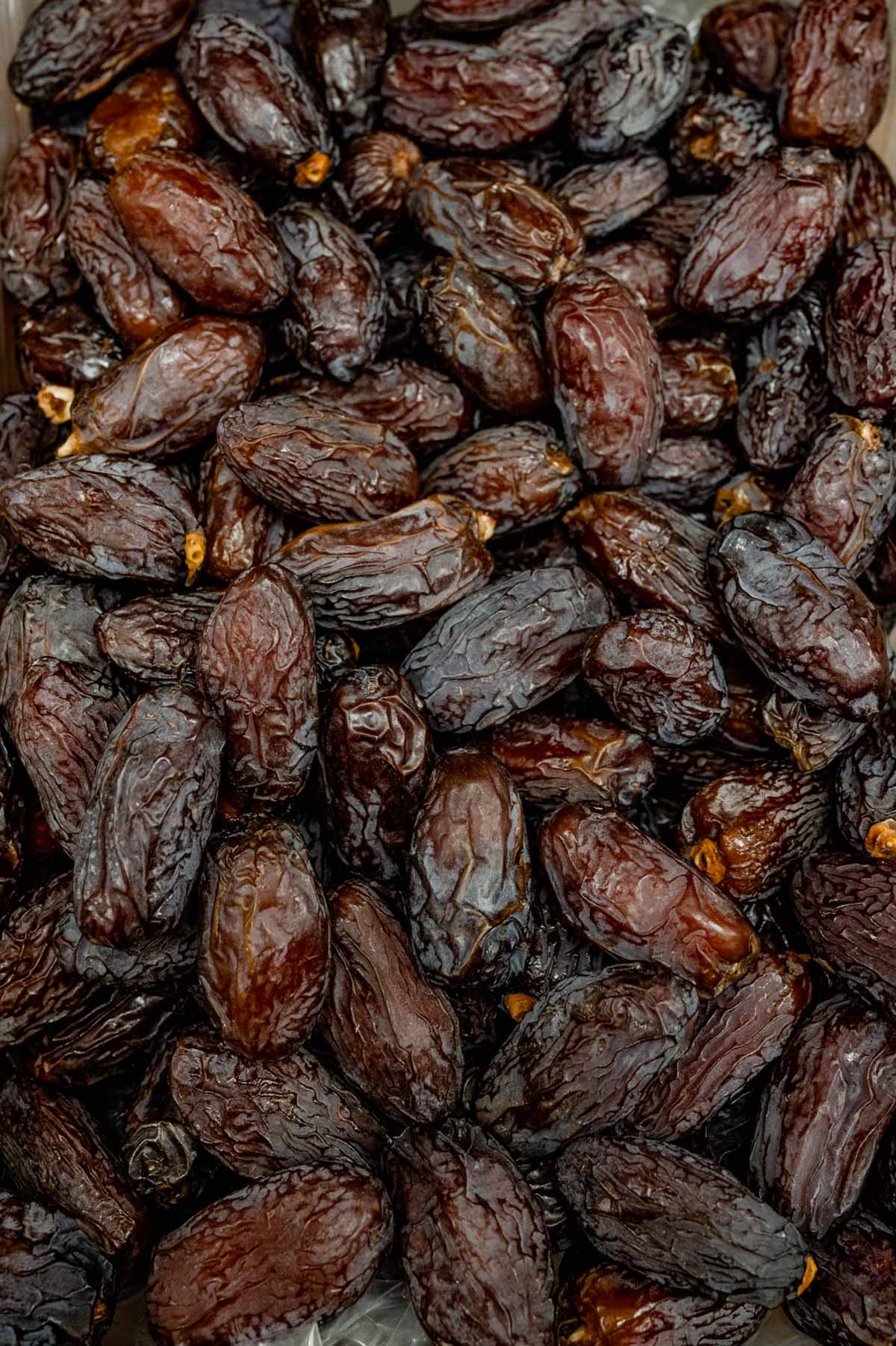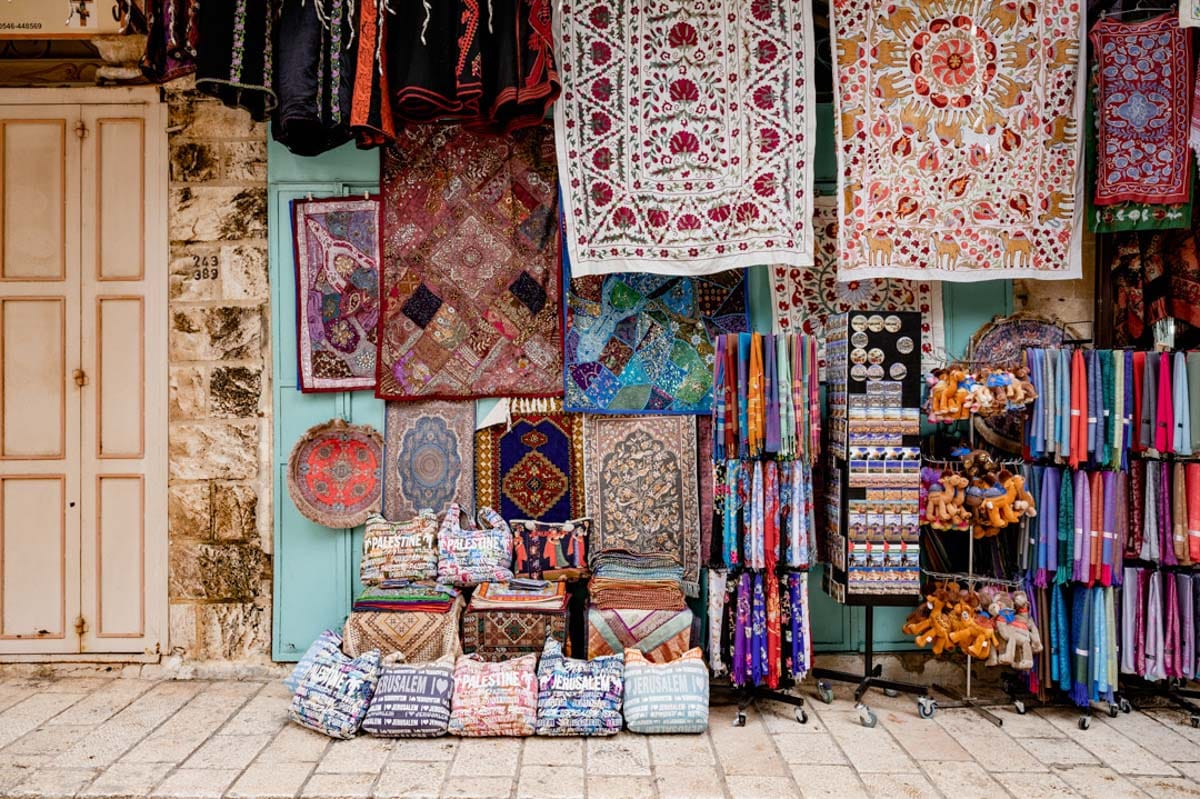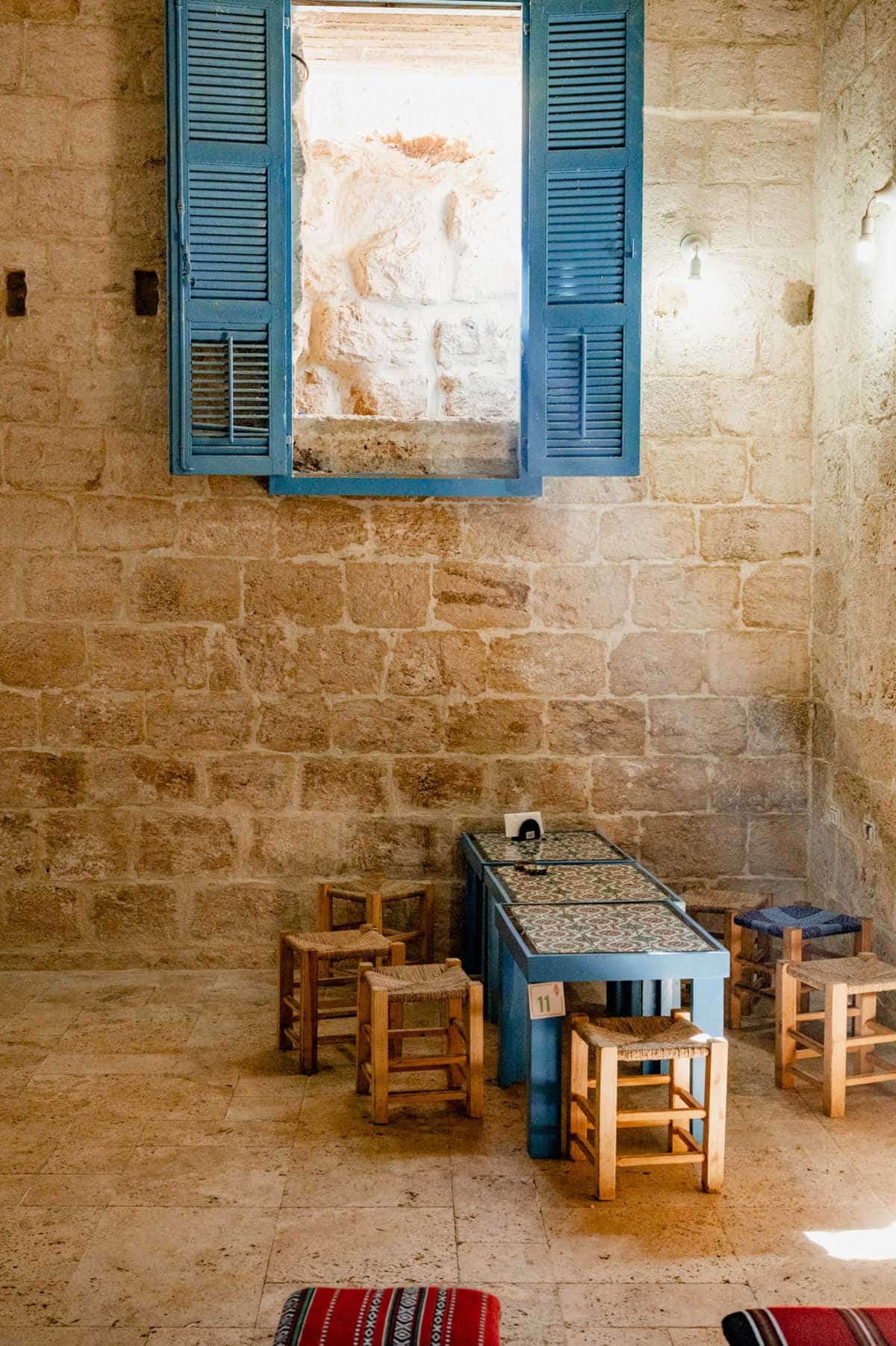 Questions? I'll take them and do my best to get you the answers if I don't have them. Also, be watching for two new recipes coming your way, inspired by the delicious food that Israel has to offer.