Tastes of Lizzy T participates in affiliate advertising programs. We may earn a commission when you make a purchase through links on our site.
Everything you need to know about Marco Island Florida. Read about the best places to stay, must-try restaurants and the best things to do for families and couples.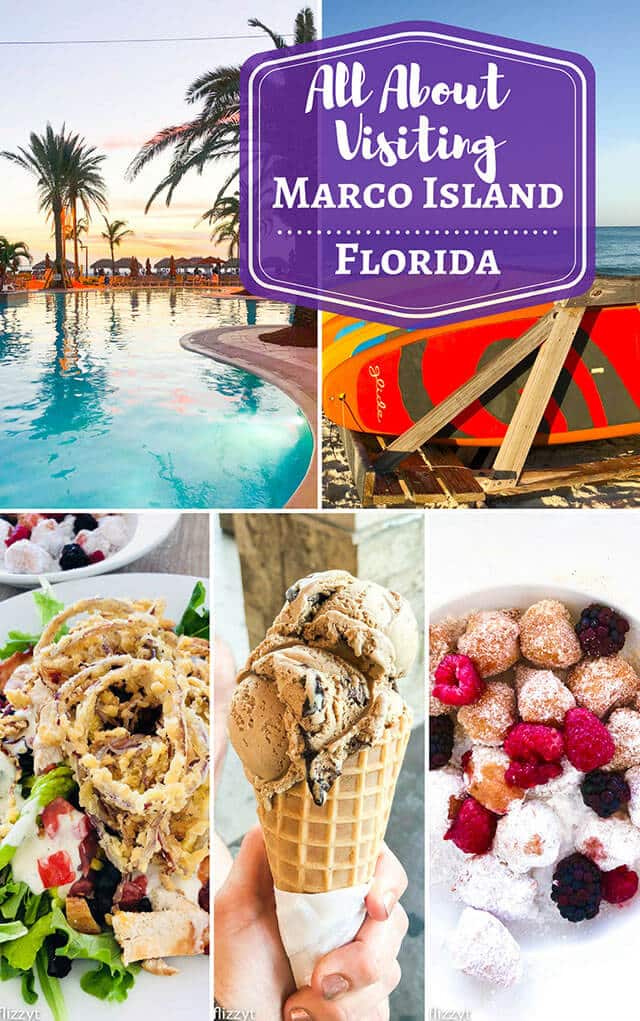 In early February, Matt and I escaped for a long weekend to Marco Island, Florida. I needed sunshine, and this beautiful island totally delivered on a relaxing, refreshing weekend away.
Marco Island Florida: Where is Marco Island?
When you want to go as far south as you possibly can on the gulf coast of Florida, Marco Island is where you'll land. And a beautiful island it is! It's the largest of the barrier islands, measuring just a little over 22 squares miles. If you're flying, you'll fly into the Southwest Florida International Airport in Naples, Florida.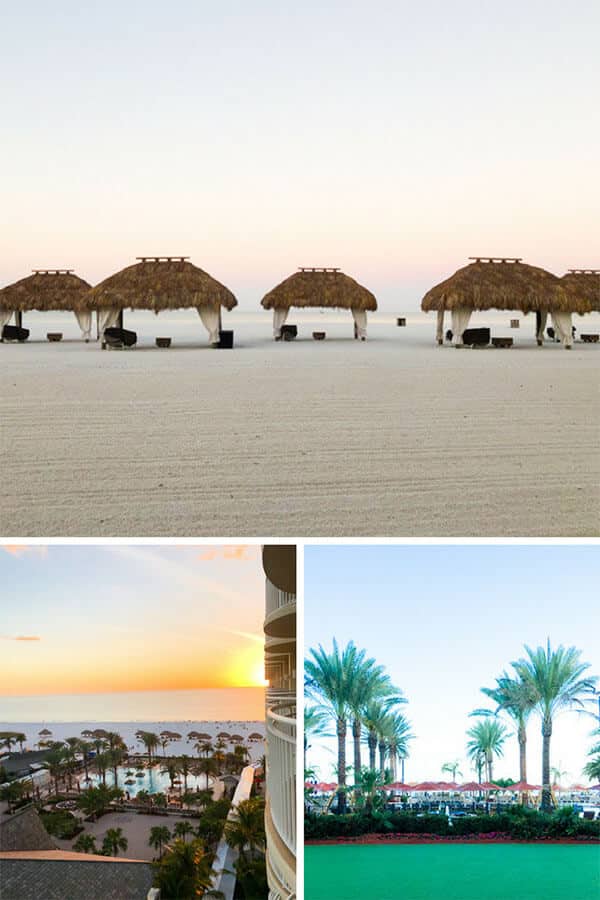 Marco Island Marriott
The most well known hotel on Marco Island Florida is the JW Marriott. This is where we stayed for our long weekend. When we told our friends that is where we were staying, we were surprised that many of them had stayed there, too. It's an amazingly beautiful, full-service hotel that has everything you need. If you want to relax and not drive around anywhere, this is the place for you. Restaurants, beach equipement, valet service, spa, morning coffee shop…you can find it all here!
This is the hotel you'll want to stay at if you like to be pampered.  I'll be honest…most of the time my husband and I don't care about being pampered at all. In general, when we're on vacation we want to be left alone. Don't make me talk to anyone but my husband and no, we don't need our room cleaned twice a day because ya know…the kids aren't with us. But since we were on an anniversary weekend away, this hotel fit our needs and the staff was not pushy if we did not want what they were offering.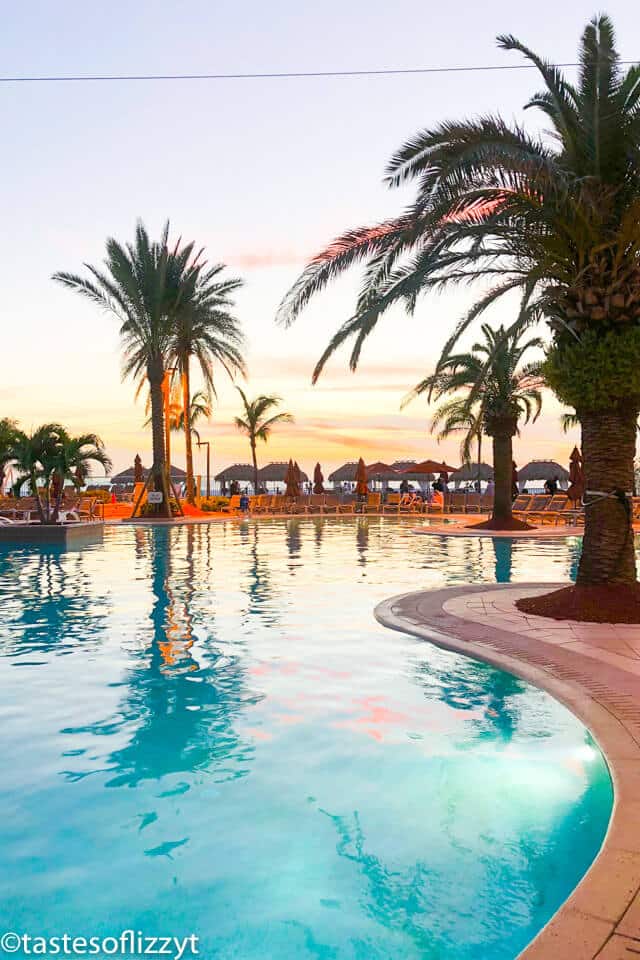 Marco Island Rentals
If you are going to Marco Island for a family vacation, a house rental is a great way to go. If we ever take the kids back, this is what we will do. Renting a house on AirBnB or VRBO allows you to have more space to spread out, get away from the crowds, and save a little money by cooking your own meals. Many of the houses here have pools with hot tubs…without the crowds. We found several houses and drove past them for possible future rentals. The neighborhoods seem nice and safe, and many of the houses are right on the canals.
If you have several children, renting a home or condo can often end up being cheaper. We do this almost exclusively when we travel as a family and love it!
Marco Island Weather
Marco Island Florida has a tropical climate which means you'll almost always deal with a little bit of rain here and there. Summers will be hot and humid. Winters can be down in the 50's at times. When we visited in early February we had a perfect weather weekend. It was about 83-85 and perfectly sunny every day. Hardly a drop of rain fell. Now THAT is a winter escape!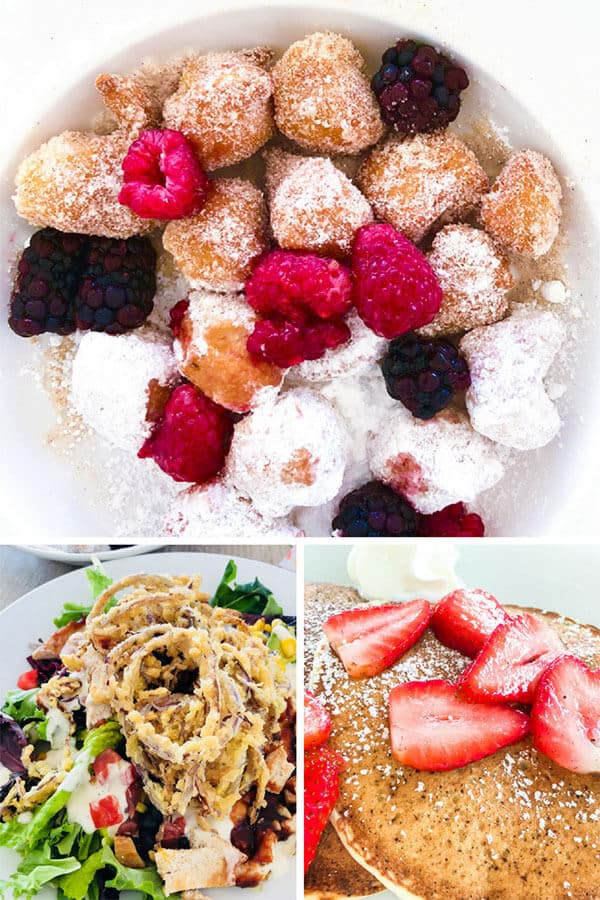 Marco Island Restaurants
Although we didn't have enough time to try all of the restaurants we would've liked to, we definitely ate well while staying on Marco Island.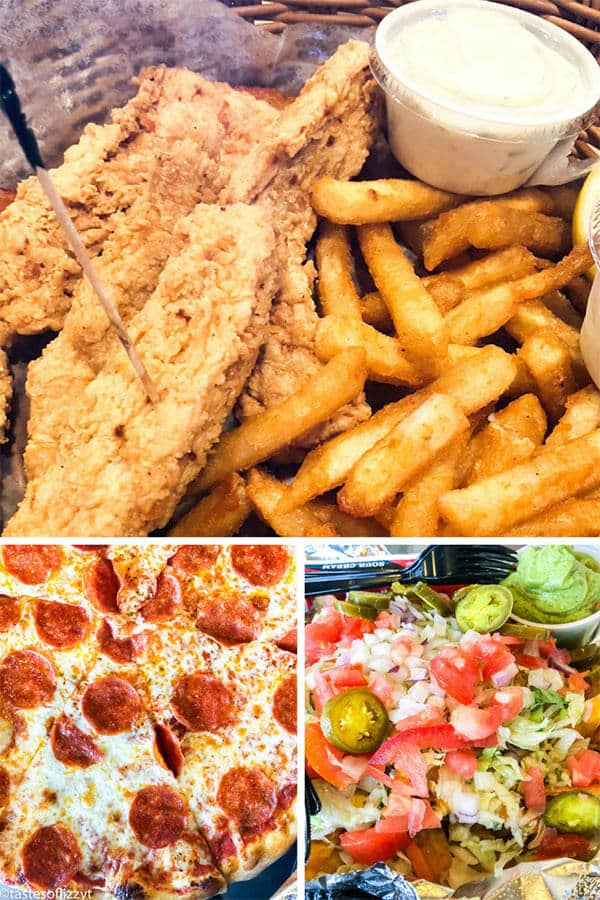 Things to Do in Marco Island
Keewaydin Island: If you have a boat or can rent a boat, head to Keewaydin Island. It has gorgeous beaches that are great for shelling, but it is only accessible by boat and has no toilets. You can bring a cooler with food or there are "food boats" selling delicious treats. Super fun day!
Tigertail Beach: There are several different beaches to choose from. All are pretty, but Tigertail is a great place to explore. Rent paddle boards, kayaks and beach equipment. This beach is unique in that it has a peninsula. You have to walk around this in order to reach the open gulf. If you plan to park at the public Tigertail Beach parking lot, be prepared to walk. You'll see wildlife and beautiful scenery here.
Cape Romano: If you want to see a little bit of history, visit Cape Romano to see the dome houses. Read up on these cool dome structures here.
Day Trip to Naples: Naples is about a 40 minute drive north. Here you'll find trendy restaurants and shopping. It's a great day trip!
Eco Tours, Dolphin and Whale Watching or just beachcombing, you'll fully be able to relax on this island.
Marco Island Map
Looking for a Marco Island Florida Map? Click here for an interactive map so you can see where everything is located!
Love the Florida Islands? Read about our Anna Maria Island adventures!