Things to Do in Louisville Kentucky
Tastes of Lizzy T participates in affiliate advertising programs. We may earn a commission when you make a purchase through links on our site.
Do you have a weekend or a few days to spend in Louisville Kentucky? Here's a few of our favorite restaurants and can't miss activities!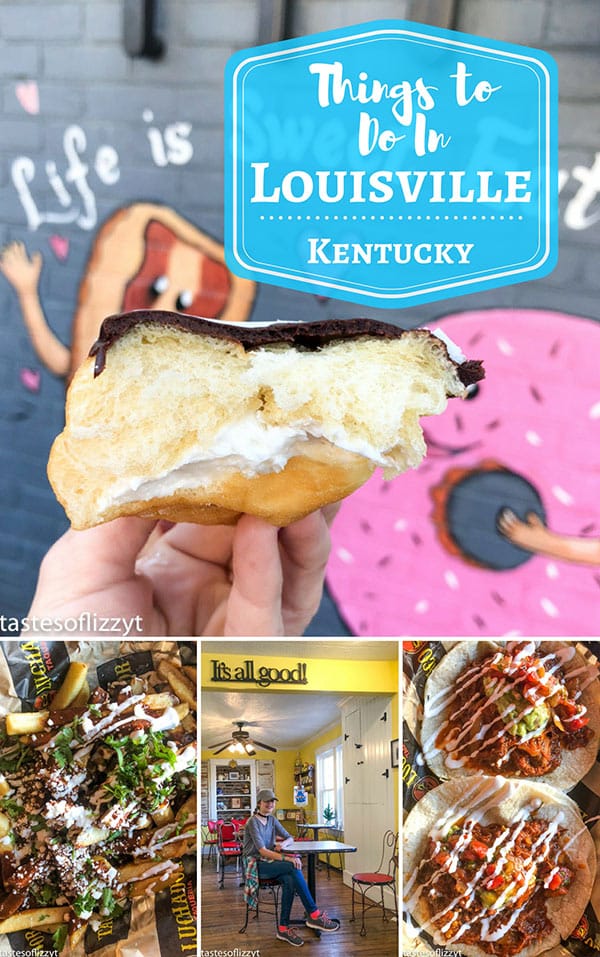 Louisville Kentucky
Our family is always looking for quick weekend getaways we can take. Experience new cities, new cultures…and especially new food! We had concert tickets in Louisville, Kentucky this past December so we decided to make a weekend of it and experience a taste of Louisville. We had drive through this city before but otherwise hadn't spent time there. If you're looking for a weekend getaway in Kentucky, Louisville might just be it. Here's a few of the fun things we did!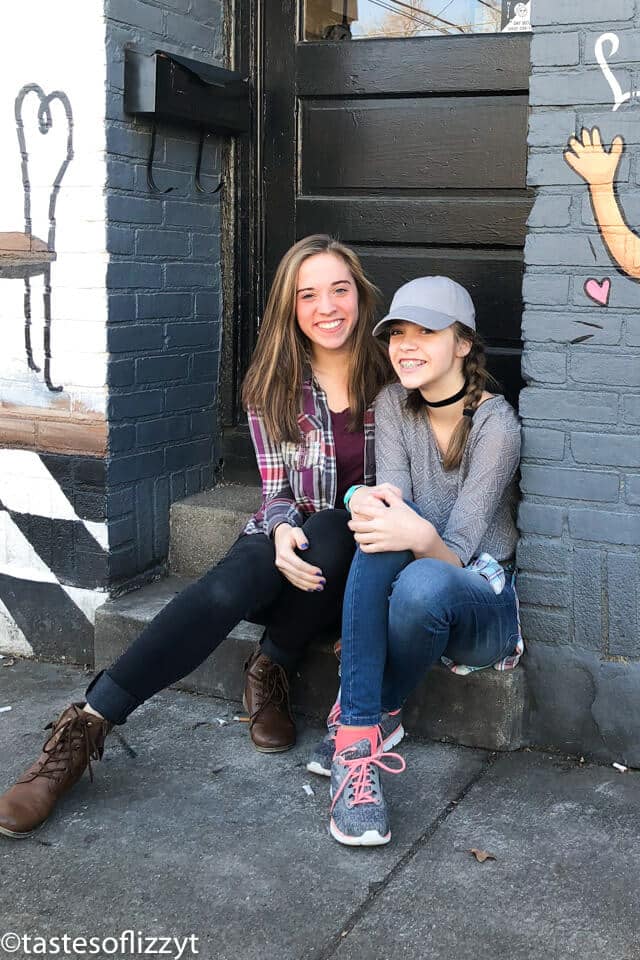 Louisville Restaurants
It's no secret that we're foodies at heart. We're not fancy foodies though. We want old-fashioned comfort food or authentic food & restaurants that cities are known for. You know…the diners, dives, bakeries and coffee shops. That's how we roll.
Nord's Bakery. Hands down, these were the best donuts. Get to this bakery early because there will be a line and the donuts go quickly! They have all the classics, but cream filled are my favorites. They were soft and fresh, just like a donut should be. Be sure to snap pictures on the cute painted brick wall outside the donut shop.
Sunergos Coffee. Right next to Nord's Bakery on Preston Street is this cute little cafe. This is Sunergos Coffee original shop. Stop in for delicious freshly roasted coffee to go with your donut!
Yummy Pollo. We didn't get to try this restaurant, but it was top rated. Don't make our mistake. Be sure to check the hours because they are a little untraditional! We missed their closing time by about 30 minutes. The family that owns the restaurant were sitting inside together having their dinner. I wish we could've tried this little Peruvian chicken restaurant. It gets rave reviews!
Taco Luchador. Because Yummy Pollo was closed, we headed to this Mexican restaurant. Oh my goodness…it was amazing! Their fries, Mexican street corn and tacos were so fantastic. And their guacamole…mmmm. Definitely an authentic little restaurant you won't want to miss.
Hammerheads. This restaurant gets amazing reviews and next time we'll be trying it. It's a little bit of a nicer restaurant, but still comfortingly delicious food.
Homemade Ice Cream & Pie Kitchen. When we travel, we love to eat dessert. But we don't always like getting dessert at the restaurant we eat dinner yet. If you're craving something sweet in Louisville, head to this little homemade kitchen featuring lots of desserts, pies and ice creams. Everything we tried was delicious and tasted just like it was coming from mom's kitchen. I had a 4 layer cream cheese pudding dessert. Mmm..fantastic!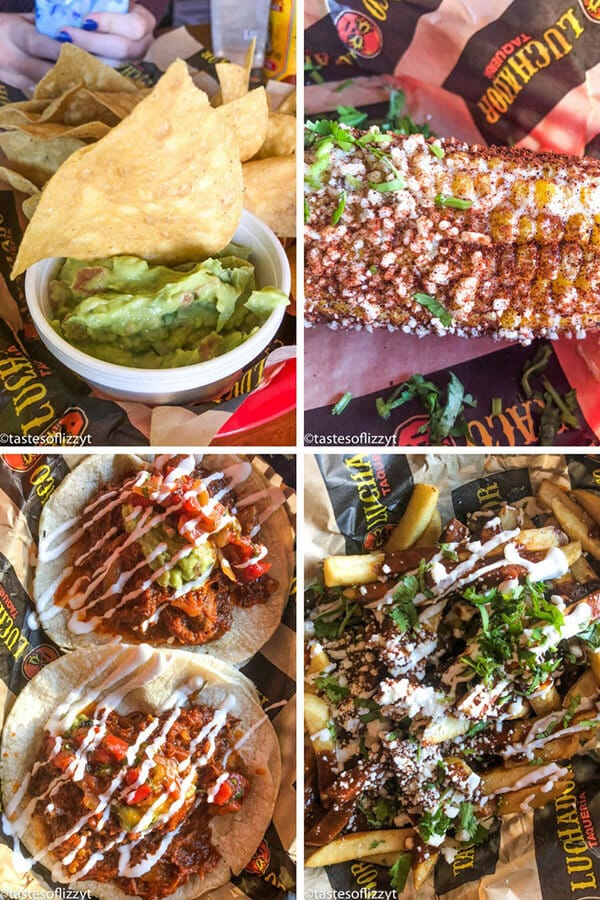 Things to Do in Louisville Kentucky
There are many different things to do in Louisville depending on what your family enjoys. Here are a few places we visited.

Have you ever visited Louisville? I'd love to hear of any activities and restaurants you liked so we know where to go the next time we visit.
Thank you! And here's a little video of our fun. 🙂

Read about our other weekend trips in Ohio