Weekend Getaway Near Cleveland Ohio
Tastes of Lizzy T participates in affiliate advertising programs. We may earn a commission when you make a purchase through links on our site.
If you're looking for a weekend getaway near Cleveland Ohio, look no further than the Red Maple Inn in Burton, Ohio's beautiful countryside.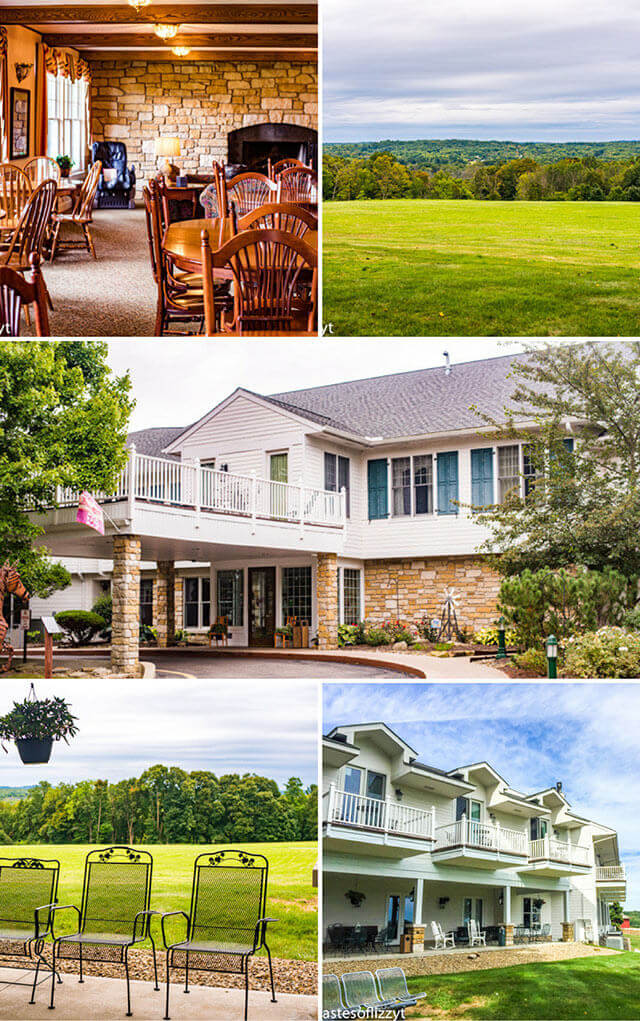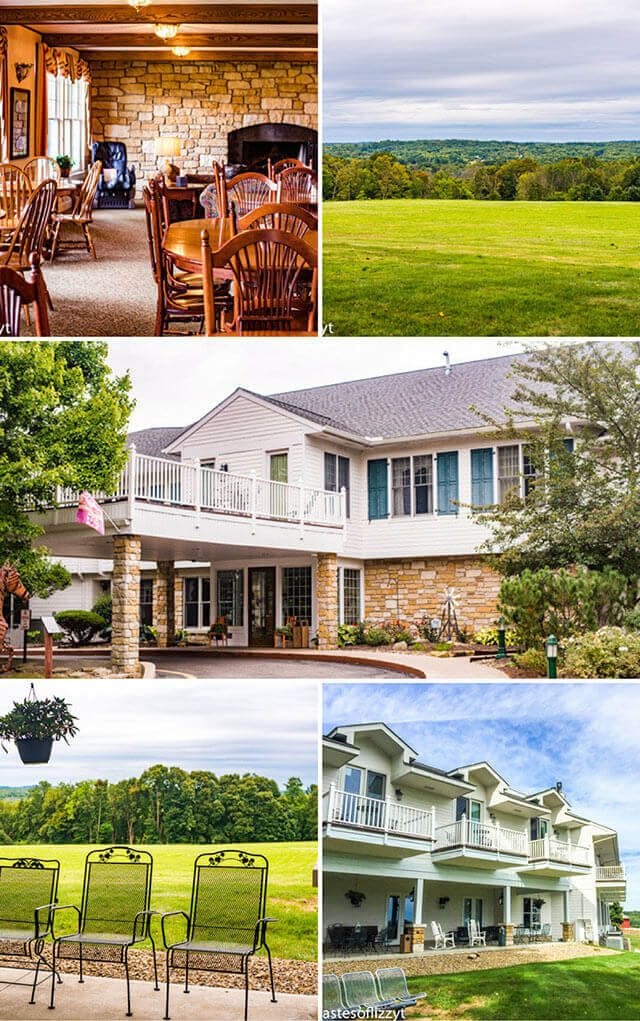 Weekend Getaway Near Cleveland Ohio
A few weeks ago, Matt and I got to take a much-needed weekend away. We left the kids (and both dogs!) with Grandma and Grandpa and headed to Northeast Ohio, just a little east of Cleveland to a town called Burton. In Burton is an inn that Matt and I have been to many times in the past. It's called the Red Maple Inn and is nestled in a peaceful Amish community.
This gorgeous inn is our choice for a relaxing getaway because it is has a laid-back "forget it all" atmosphere, yet is only a 35 minute drive from the suburbs of Cleveland, which bustles with lots of shopping, pretty parks and most importantly, delicious food.
Where to Stay near Cleveland
The Red Maple Inn is a small hotel with 17 rooms and 1 suite. Some rooms have balconies and some have fireplaces, but we often just get a standard Century Village room, which is simple, yet has everything we need to relax, including jacuzzi tubs and chocolates on the pillows.
The inn boasts a delicious morning breakfast buffet with hot entrees, fresh fruit and pastries. My two favorite treats to sneak in the morning? Their granola (which you can buy a package of in the lobby) and their little scones. Don't miss those mini scones which are over by the coffee. They have fruit scones and cinnamon scones and they are delicious little bites!!
In the evening on the weekends they have complimentary hors d'oeuvres. We like to eat a larger lunch, then just refuel with a few of their snacks in the evening. Every night of the week they offer drinks and cheese…Amish cheese, of course!
There is a gorgeous library with books, movies and games for you to enjoy during your stay. There's also an exercise room, but we prefer to get our exercise by walking around Century Village, which is right next door to the inn. The Burton Village circle is also right there and makes for an enjoyable walk.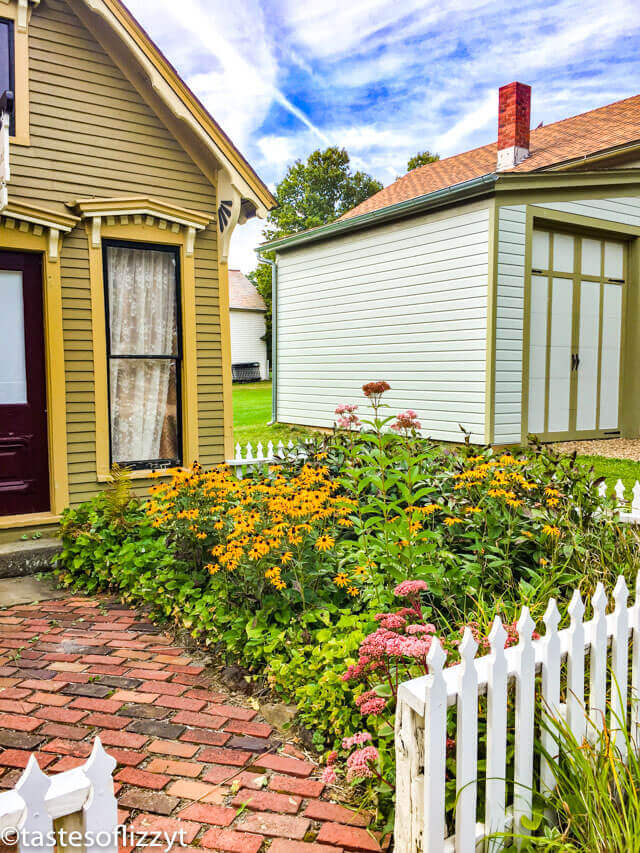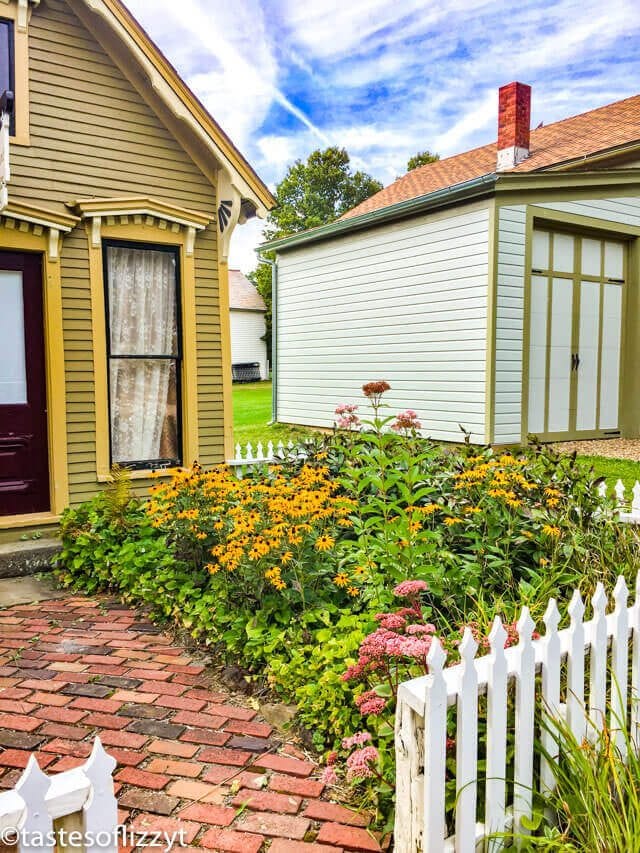 Best Restaurants Near Cleveland Ohio
Now if you're looking for the best "fancy food" restaurants near Cleveland, you'll not find that here. Our goal is to eat simply, yet deliciously. Think comfort food. Just like what we stand for on Tastes of Lizzy T.
The Smith: Right in Burton there is a little restaurant called The Smith. I wasn't sure what to expect from this small town restaurant, but I was so pleasantly surprised! The Smith is first of all beautifully decorated with a cute "barn theme". Think red & white napkins, wood tables and open beams. If I were decorated a restaurant, it would look like this! But most importantly…the food. Their speciality is pulled pork, so of course we had to try the traditional pulled pork sandwich served with "Smith-style fries". They have several sauces on the table that you can choose from. It was delicious. But when I spied the "Sweet Carolina" on the brunch menu, I knew this would be what I loved the most. Two biscuits, two eggs, pulled pork and red-eye gravy. Best. Brunch. Ever. This restaurant ranked #1 for me! Loved it and we'll be back!
Coffee Corners: This eclectic coffee shop has it all. A deli, antiques, breakfasts and desserts…and coffee! This place is hopping and has cute rooms to sit and enjoy a cup of coffee.
Spudnut Donuts: We're donut crazy, so when we travel anywhere, we scope out the best donuts in the area. This is actually in Mentor, about a 25 minute drive from Burton, but near lots of shopping. Freshly made donuts are worth the trip.
Maggie's Donuts: Unfortunately we didn't get to try these donuts because they were closed the morning we went, but the locals recommend these donuts. And I 100% trust the locals!
Golden Crust Bakery: I went into this shop thinking "donuts" but unfortunately they were out. It was almost noon and I hear you have to get there early to get the best donuts. Golden Crust Bakery local bakery that you can order custom cakes from (which looked beautiful). But…we picked up an almond sweet roll (I can't remember the exact name), and if that was a sampling of what this bakery offers, I'm sold. It was delicious!
The Welshfield Inn: The locals recommend the fish fry on Friday nights.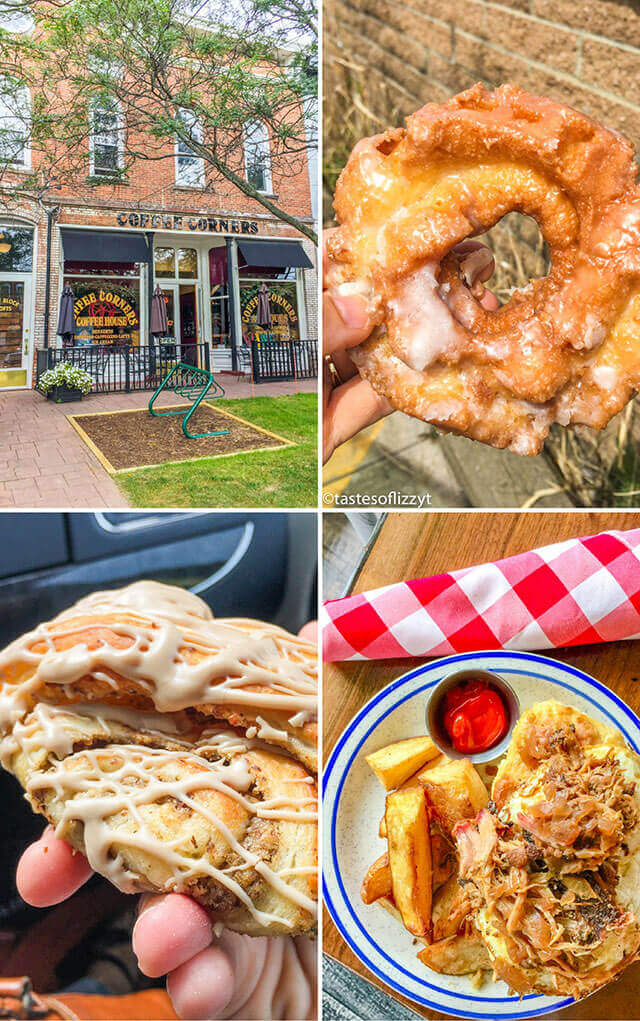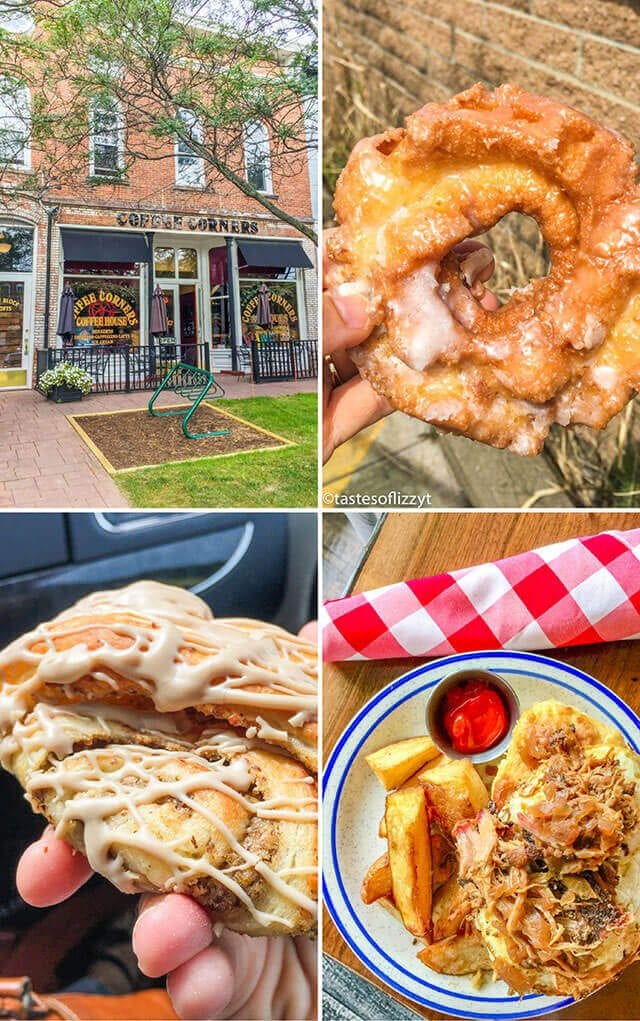 What to Do Near Cleveland Ohio
Punderson State Park: A beautiful park with fishing, camping, hiking trails, winter activities such as snowmobiling and skiing.
Shopping. There is shopping in Mentor, but we liked shopping in Lyndhurst, Ohio, at Legacy Village, an outdoor shopping area with fantastic restaurants, too!
Westside Market: This is a little further from Burton, Ohio, but is an experience. Over 100 vendors from many cultures. Be sure to check hours…they are closed on Tuesdays and Thursdays. Grab lunch…do a little shopping!
A Christmas Story House. If you love the movie, visit the house where some of the movie was filmed! You'll find memorabilia and get to walk through Ralph's house.
Museums! Museums galore…from art museums to the Rock & Roll Hall of Fame. Find ideas here.
Experience the Amish way of life. Amish shopping, food, furniture and tours. It's all right near Burton! Find Amish store information here.
Best activity? Relax. There's not a ton to do right in Burton, Ohio, so if you're looking for a place to unplug and unwind, this is it.