Rich, triple chocolate mocha chocolate chip cookie pie with a soft, cookie texture and sweet melted chocolate drizzle. Find out how to give your chocolate treats an extreme chocolate boost!

Where's my fellow mocha lovers? Chocoholics? Cookie enthusiasts? Whatever you love, this recipe has you covered.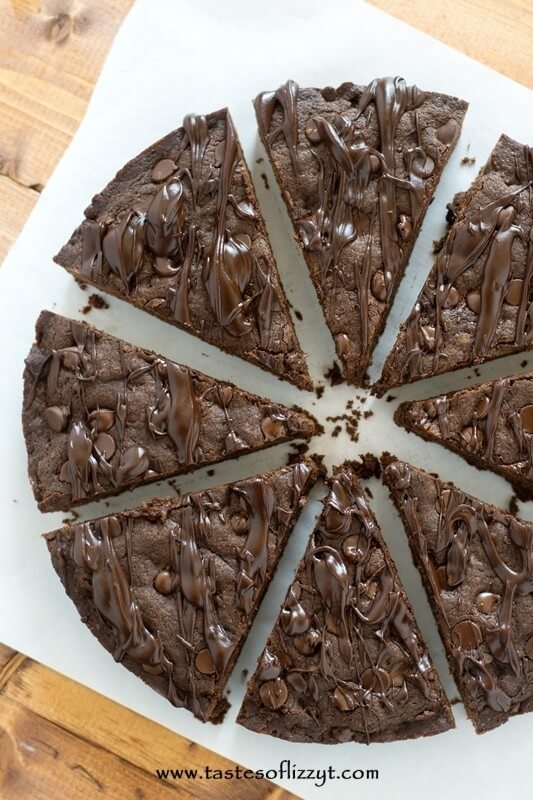 My love of baking goes way back to when I was in high school. I'll have to admit that at that time, the part of baking that I loved the most was mixing up the dough….and eating the dough. I can remember asking my mom if I could make cookies and she'd say, "As long as you finish them!". Evidently I was notorious for getting bored with putting the cookies through the oven once I'd had my fill of dough.
One of my tricks to get around this problem was to make extremely big cookies or to throw the dough in a cake pan and make cookie bars. The fun of cookie dough is still there and my busy, oh-so-important teenage life wasn't wasted putting cookies through the oven. Problem solved.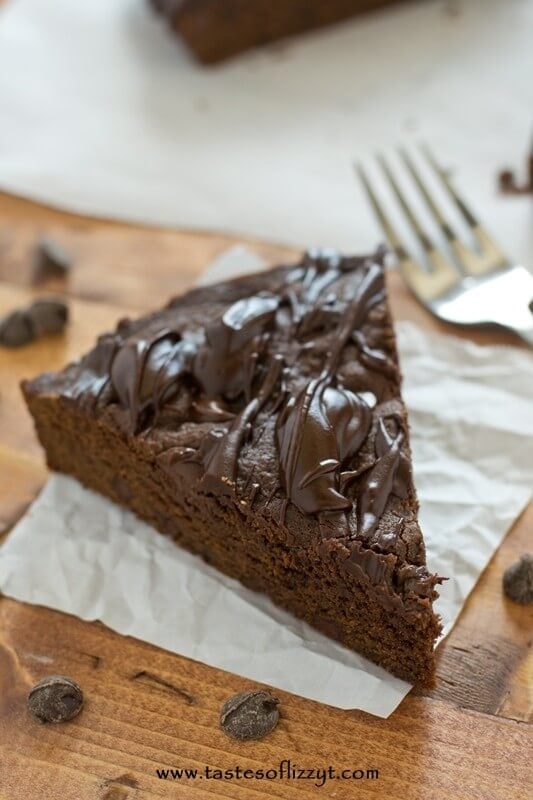 Although I don't mind putting cookies through oven now (I've learned the fine art of multitasking), I still like baking cookie dough in a pan every now and then. And that's exactly what I did with this Mocha Chocolate Chip Cookie Pie recipe.
There's not one, not two, but three layers of rich chocolate in this soft, rich chocolate chip cookie pie. Unsweetened baking chocolate gives the chocolate base to the cookies. Chocolate chips are added into the dough. And lastly, chocolate chips are melted and drizzled on top to create a sweet finish and gorgeous presentation.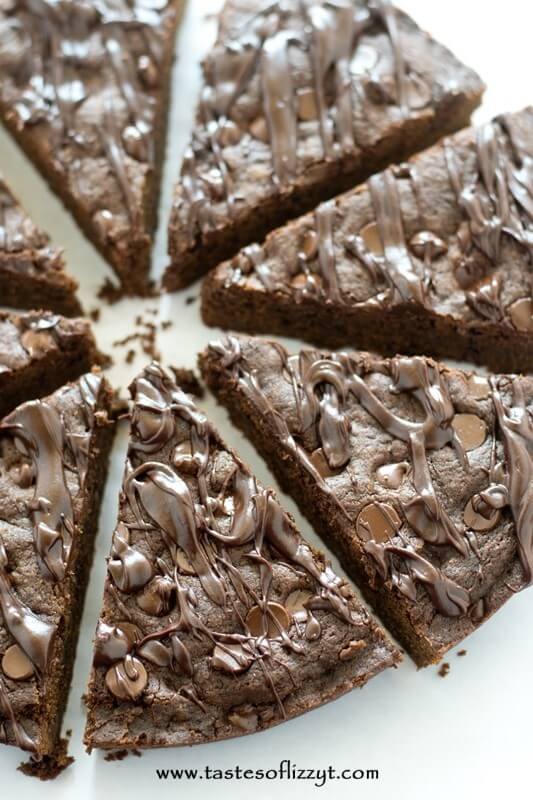 So what does coffee do for chocolate? When you add strong coffee to a chocolate recipe, the coffee enhances the chocolate, giving it a rich, chocolate flavor. If you don't like coffee, please don't turn your nose up at this chocolate chip cookie pie recipe. It does not have a strong coffee flavor, but rather a deep chocolate taste. A flavor boost! If you'd really rather not use coffee at all, you can leave it out and substitute water instead. I highly recommend the coffee, though!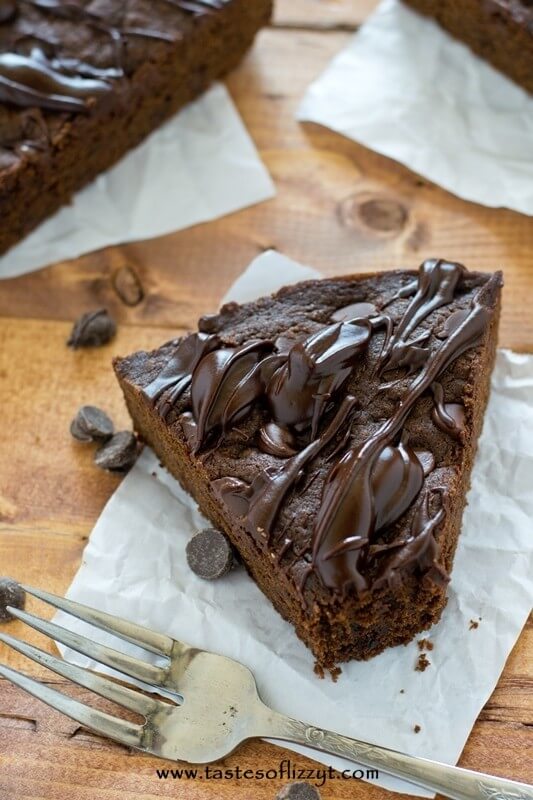 You'll see that I used dark brown sugar in this recipe. Normally I don't keep both dark and light brown sugar on hand, but I had stocked up at Christmas so decided to use it in this recipe. Are dark brown sugar and light brown sugar interchangeable? Yes.
So what's the difference between light and dark brown sugar? It's simply the amount of molasses in the sugar. Dark brown sugar has more molasses in it. This means that when you use it in baked goods, you'll get a deeper flavor and a texture that's ultra-moist. And both things I love. If you like brown sugar, give dark brown sugar a try. I think you'll love it!
This triple chocolate chip cookie pie is thick, soft and uh-mazing. It will satisfy your chocolate craving.
I guarantee it!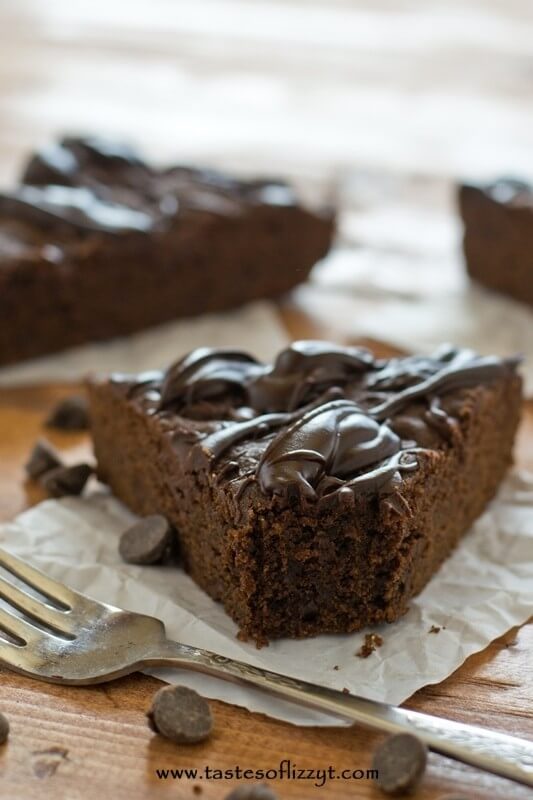 What I used to make this recipe:
Domino Dark Brown Sugar

Wilton 9″ Round Cake Pan

Baker's Unsweetened Baking Chocolate

Nescafe Classic Instant Coffee Granules
Mocha Chocolate Chip Cookie Pie
Rich, triple chocolate mocha chocolate chip cookie pie with a soft, cookie texture and sweet melted chocolate drizzle. Find out how to give your chocolate treats an extreme chocolate boost!
Ingredients
1/2

cup

salted butter

melted

3/4

cup

dark brown sugar

1/3

cup

unsweetened baking chocolate

2 ounces

1 1/2

tablespoons

instant coffee granules

1

tablespoon

boiling water

1

large

egg

1

teaspoon

vanilla

1 1/4

cups

all-purpose flour

1/4

teaspoon

baking soda
For topping:
1/2

cup

mini chocolate chips
Instructions
Preheat the oven to 325 degrees.

In a large bowl, mix together the melted butter and sugar to form a grainy paste.

Place the baking chocolate in a small, microwavable bowl. Microwave the chocolate for 20 seconds, then stir. Microwave again, in 20 second intervals, stirring between each interval. Lower the time to 10 second intervals as the chocolate begins to melt. Continue microwaving until the chocolate has completely melted.

Add the melted chocolate to the sugar mixture. Mix until smooth.

Add the instant coffee granules to the boiling water. Add this mixture to the sugar mixture and mix well.

Add the egg and vanilla. Beat well.

Next, add the flour and baking soda to the sugar mixture. Mix just until combined, being careful not to overmix.

Fold in the mini chocolate chips.

Spray an 9" round baking pan with cooking spray. Pour the batter into the prepared pan.

Bake at 325 degrees for 25-26 minutes, until the cookie is cooked through.

Cool in the pan for 15 minutes, then remove the cookie to a wire rack to cool completely.

For the chocolate glaze, place the heavy cream and coffee granules in a microwave safe bowl. Heat the heavy cream for 20 seconds, or until the cream is hot, but not boiling. Add the chocolate chips and stir until the chips are melted. If the chocolate does not melt completely, microwave the chocolate for additional 10 second intervals, stirring in between, until the chocolate is smooth. Immediately drizzle the chocolate on top of the cookie pie.

Allow the chocolate to set, then cut the cookie into slices.
Nutrition
Calories:
405
kcal
|
Carbohydrates:
49
g
|
Protein:
4
g
|
Fat:
22
g
|
Saturated Fat:
13
g
|
Cholesterol:
61
mg
|
Sodium:
162
mg
|
Potassium:
178
mg
|
Fiber:
2
g
|
Sugar:
30
g
|
Vitamin A:
470
IU
|
Calcium:
54
mg
|
Iron:
2.8
mg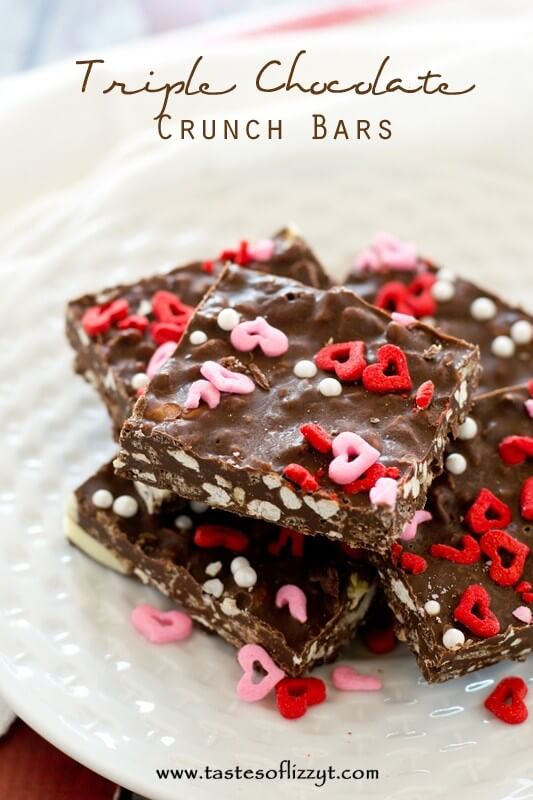 All posts on Tastes of Lizzy T may contain affiliate links.