These Lemon Crumb Muffins are simple to make. They're moist, full of lemon flavor and have an amazing crumb topping!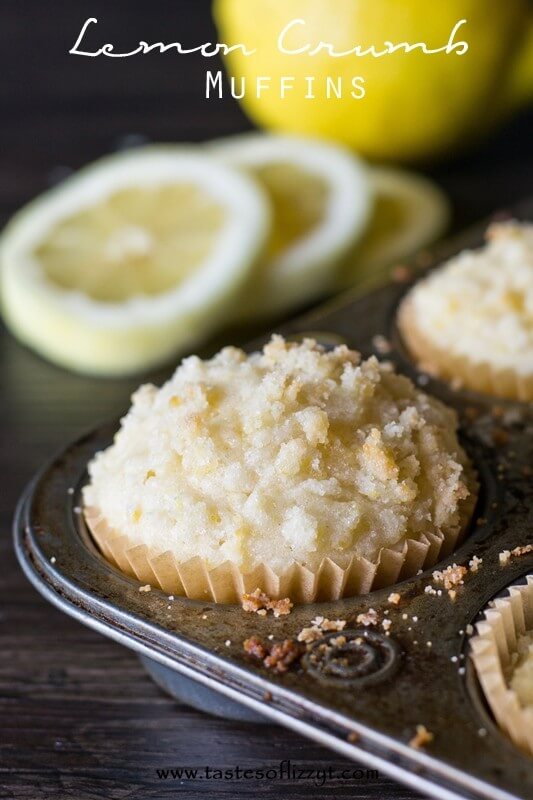 How is it that summers always go so fast? We had a busy month of June. All through June I thought, "If I can just make it until July, things will slow down."  July is quickly coming to an end and I look back at that thought and laugh.  July has been busier than June!
August starts up all of the back-to-school craziness….soccer, piano, ballet, cross-country.  I'm going to be driving the kids everywhere the next few months and hopefully not driving myself crazy.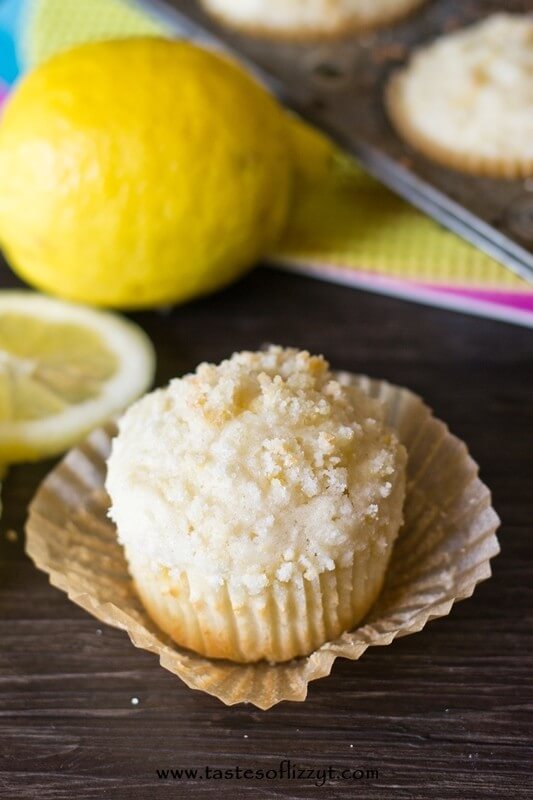 It's all good stuff, though, and we'll fit everything in, just as we always do.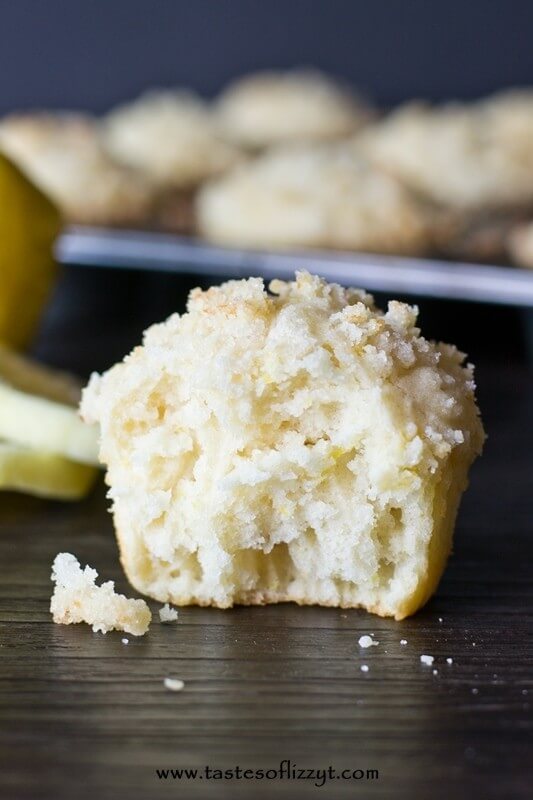 These Lemon Crumb Muffins make me stop and smile.
What makes a good muffin for us?  It has to be moist, full of flavor and have an amazing crumb topping.  This muffin fits all three of those criteria.  Although we are huge fans of lemon flavor, our absolute favorite part of this muffin is the crumb topping.  It's simply flour, sugar and butter, but it fits perfectly on top of this simple muffin and gives it that extra pop of sugary-goodness.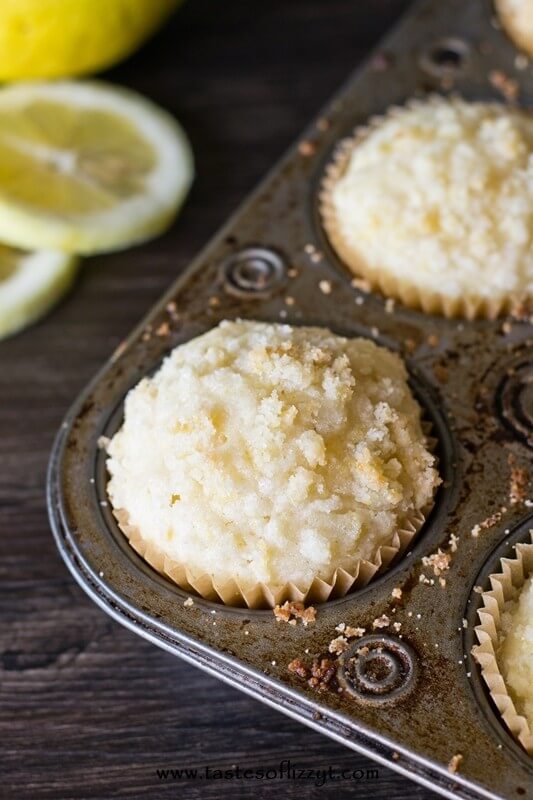 A reminder when making any quick bread or muffin is not to overmix the batter. If you overmix the batter, your muffins will be tougher and more compact.  A light and fluffy muffin is what tastes best.  Mix the batter just until the wet and dry ingredients are combined. There may still be a few lumps or a tiny bit of flour, and you may be tempted to keep mixing.  Don't worry, though. Those lumps and that little bit of flour will all bake together so flawlessly!
Take some time and make these sweet little muffins. I'm pretty sure they'll make you smile, too.
Lemon Crumb Muffins
These Lemon Crumb Muffins are simple to make. They're moist, full of lemon flavor and have an amazing crumb topping!
Ingredients
2 cups all-purpose flour
1 tablespoon baking powder
1/2 teaspoon salt
1/3 cup canola oil
1 teaspoon lemon extract
1/3 cup sugar
1 egg
1 cup milk
1 tablespoon lemon zest

Topping:

1/4 cup all purpose flour
1/4 cup white sugar
2 tablespoons butter, (softened, but not melted)
1 tablespoon lemon zest
Instructions
Preheat the oven to 425 degrees. In a medium size bowl, combine the flour, baking powder and salt. In another bowl, combine the oil, vanilla, sugar, egg, milk and lemon zest. Mix well. Add this mixture to the dry ingredients and mix just until combined. Do not overmix! Divide the batter among 12 muffin cups that have been lined with a cupcake liner.
In a small bowl, mix together the ingredients for the topping until you have coarse crumbs.
Sprinkle 1 tablespoon streusel topping on the top of each muffin.
Bake the muffins for 5 minutes at 425 degrees, then, without opening the oven, lower the oven temperature to 375 degrees and bake for an additional 13-15 minutes. A toothpick inserted in the center of a muffin should come out clean.
Makes 12 muffins.
http://www.tastesoflizzyt.com/2014/07/21/lemon-crumb-muffins/