Raisin Bran Muffins are made with whole wheat flour, bran flakes and raisins for a sweet, healthy start to your day.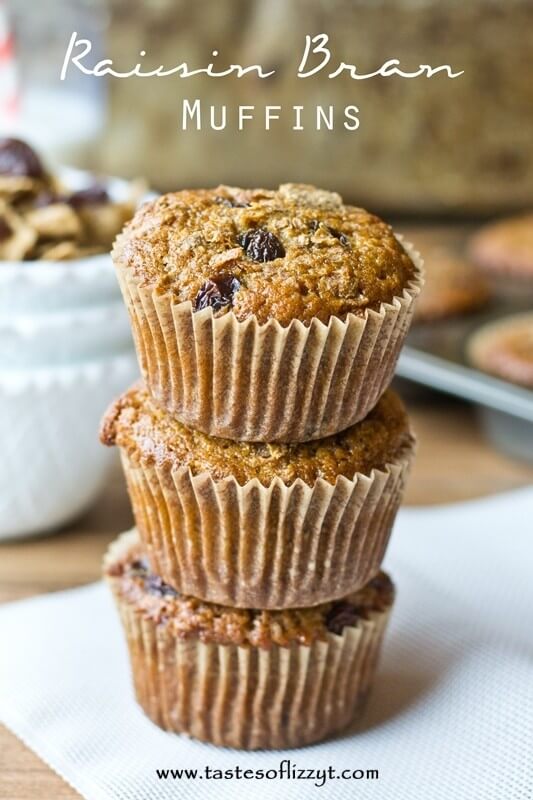 I'm going to be honest with you. I love raisins. I know there are many of you out there who don't share that same love.  It seems like people either love raisins or hate them.  One of my favorite ways to eat these all-natural, dried-by-the-sun fruit? Just by the handful. They make a convenient, naturally sweet, after-school snack for me and the kids.  You know you have a healthy snack when the box ingredient list has one ingredient on it: raisins.
On days when we are a little hungrier, we like to make Ants on a Log.  Ever heard of those? It's just a celery stick with peanut butter spread on it and raisins sitting atop the peanut butter.  The kids go crazy over this!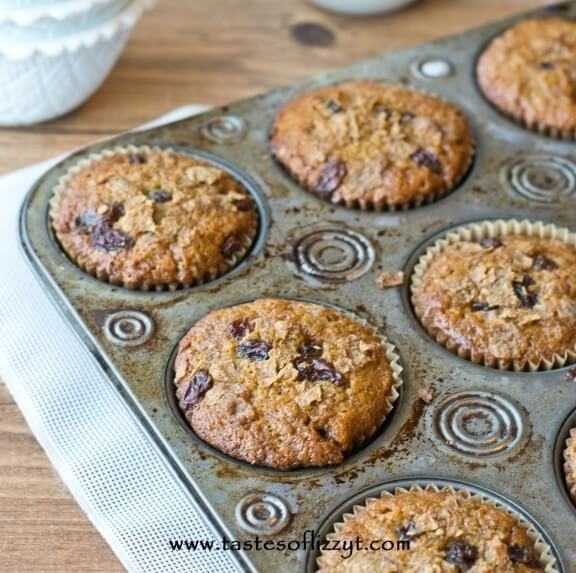 Another way we like to eat California raisins? On cereal. Get some healthy, low sugar bran flakes and throw a handful on the top of a yummy breakfast.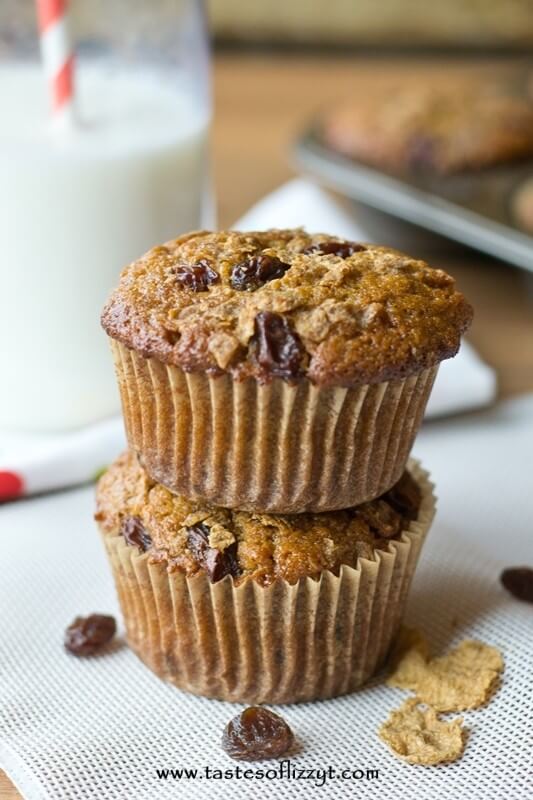 When we really need to have a special treat, we make these Raisin Bran Muffins.  They are made with whole wheat white flour and bran flakes, so they are full of heart-healthy fiber.  Coconut oil keeps them super moist, and California raisins give them just the right amount of sweetness along with extra fiber, potassium and 6% of your daily iron (per serving).  These make a perfect breakfast as your kids head out the door for school.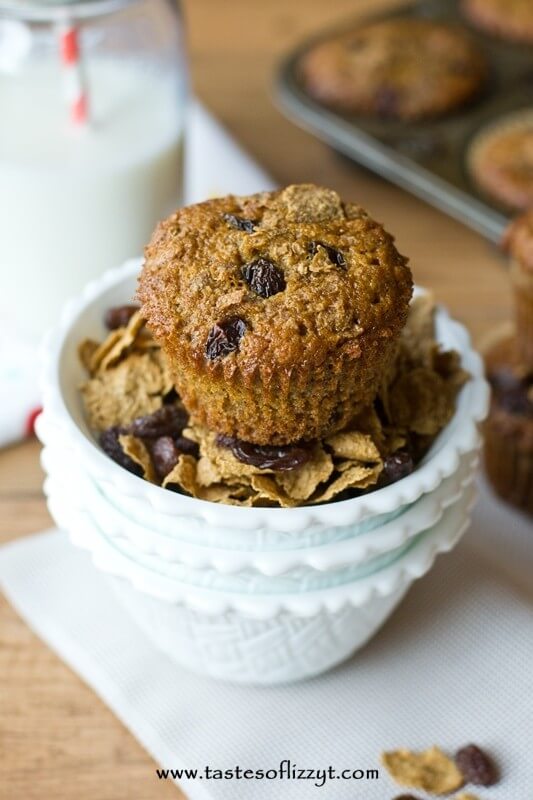 Another thing I love about these muffins is that they are freezer-friendly.  Make up a few batches of these muffins, freeze them, then pop them out of freezer and into the microwave as you need them.  They'll stay moist, tender and full of amazing flavor.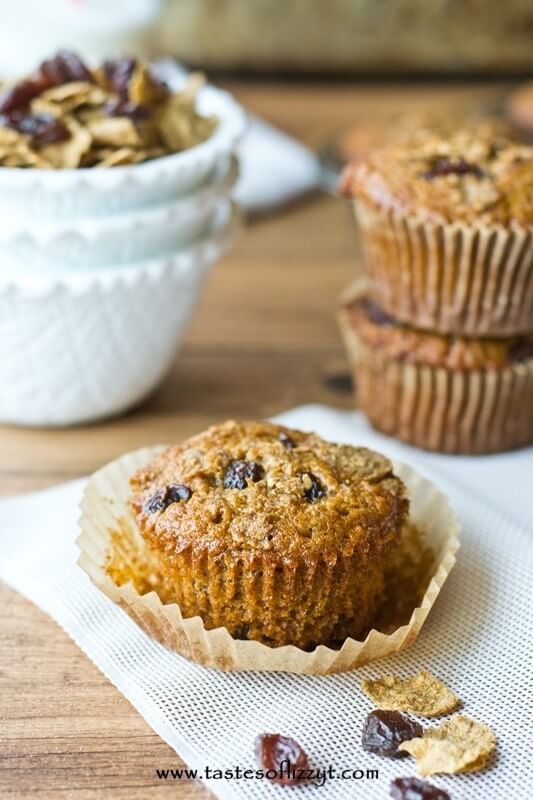 What's your favorite way to eat California raisins?  Do you like to snack on this low-fat treat by the handful? Or do you prefer them in baked goods? I'd love to hear your ideas on how we can have more fun with this wholesome snack!
Visit www.loveyourraisins.com for more information about California Raisins and find us on Facebook where you can sign up to receive a California Raisins prize pack! 

I was selected for this opportunity as a member of Clever Girls Collective and the content and opinions expressed here are all my own.