26 Kids Snacks to Beat Summer Boredom
Tastes of Lizzy T participates in affiliate advertising programs. We may earn a commission when you make a purchase through links on our site.
26 kids snacks to beat summer boredom! Solve the "Mom, I'm hungry!" problem this summer with these genius kids snacks. From healthy and savory to fun and fruity, these fun snack ideas will get your kids excited about cooking!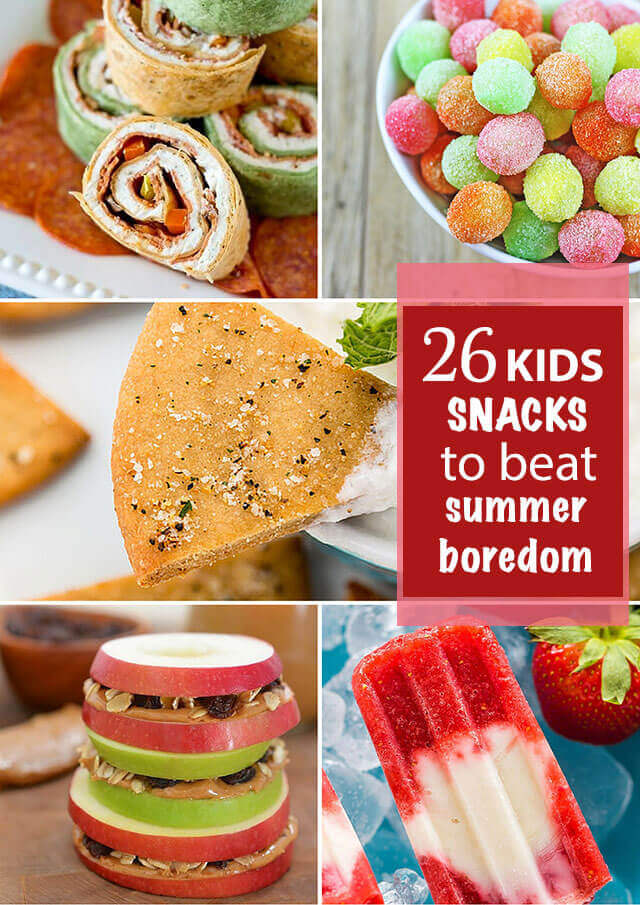 I don't know about your kids, but there are some days that the joys of relaxing summertime fun can be….well…not so exciting. My kids like to be busy, so when they are out of ideas, the "I'm bored!" comes out. They don't actually speak those words because I'm more than willing to give them something to do. After all, I have a basement that needs cleaned and weeds that need pulled. But they get that look that says they need something to do.
Along with summertime fun often comes the "I'm hungry!" cry, too. You can solve both problems with these kids snacks that are sure to please your kids! There's savory snacks, fruity popsicles, gluten free options and sweet treats.
Make your littles smile with these kids snacks! Oh…and scroll down for your chance to wind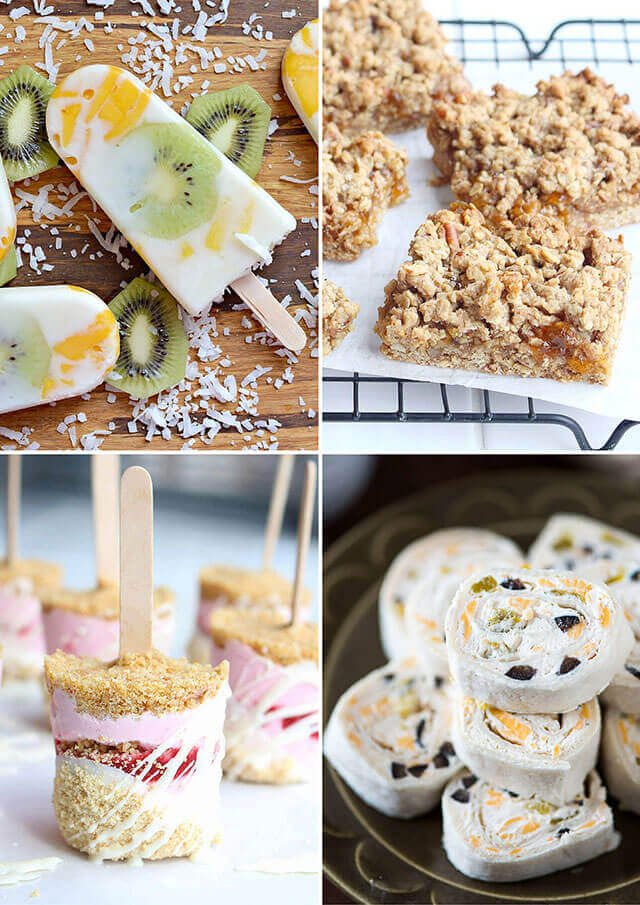 Tropical Frozen Yogurt Popsicles
Whole Wheat Apricot Jam Granola Bars
White Chocolate Raspberry Cheesecake Yogurt Popsicles
Mexican Tortilla Rollups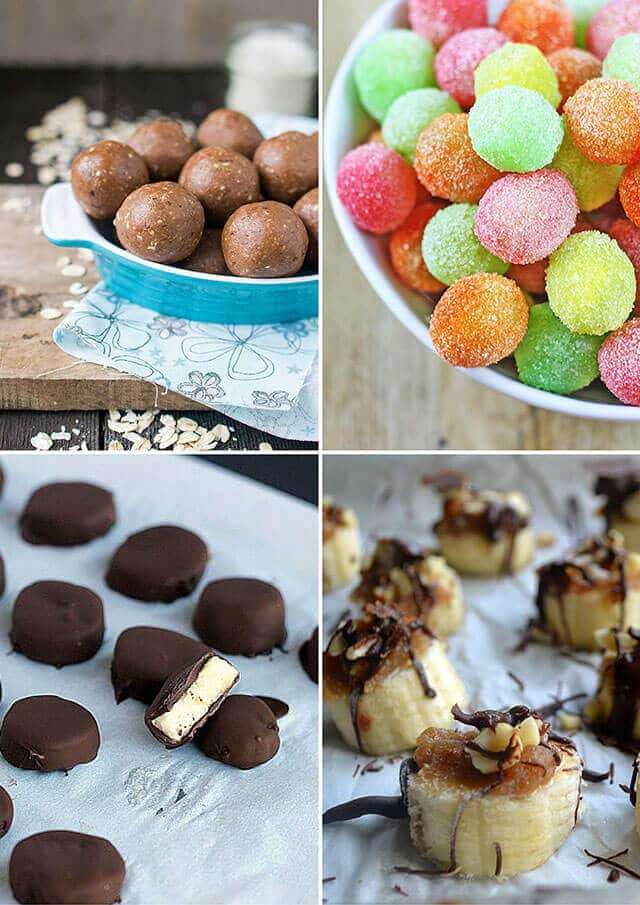 Energy Bites
Sour Patch Grapes
Chocolate Covered Banana Bites
Healthy Frozen Snickers Banana Bites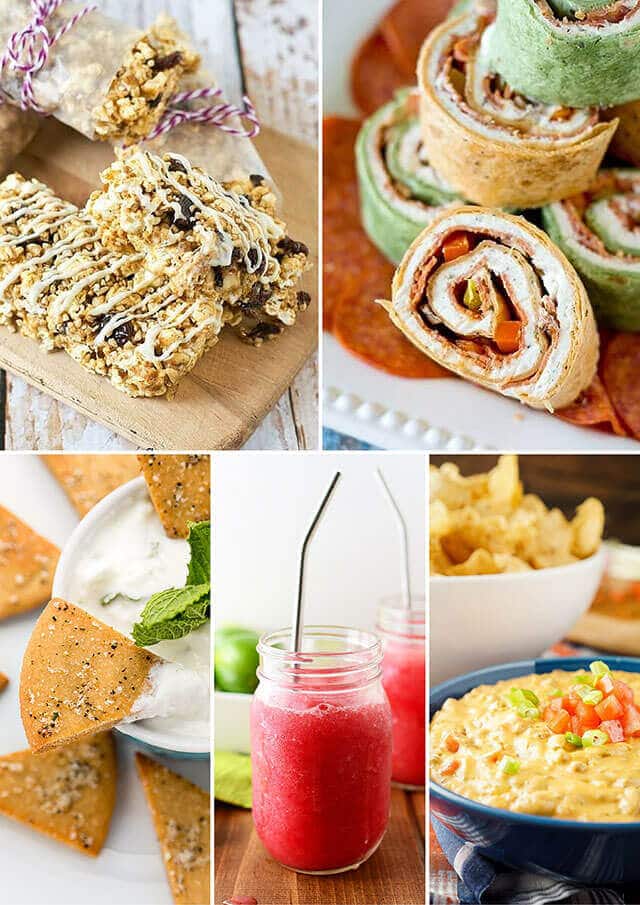 Oatmeal Raisin Popcorn Bars
Italian Pepperoni Rollups
Whole Wheat Pita Chips
Watermelon Strawberry Lime Slushie
Cheeseburger Dip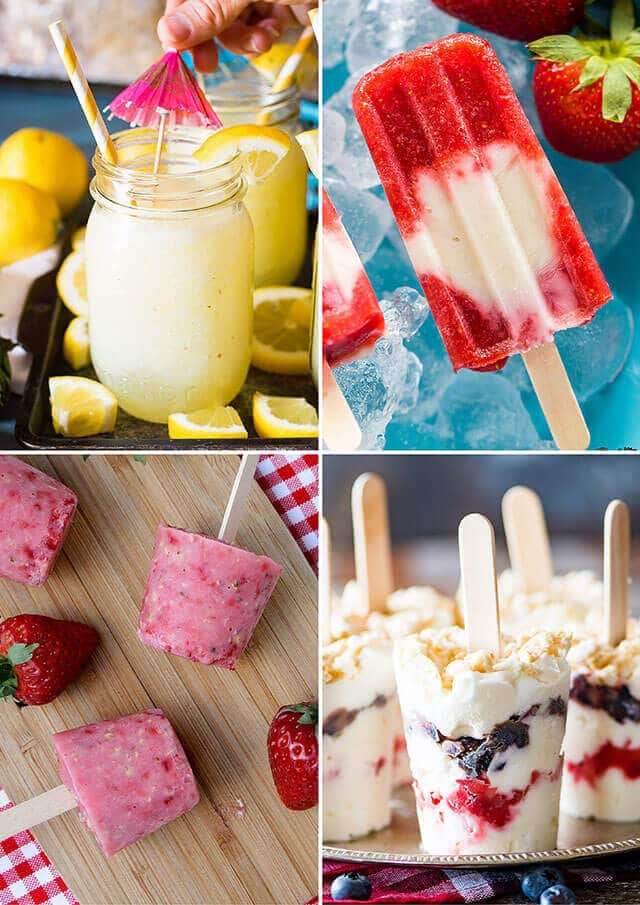 Frozen Lemonade Drink
Strawberry Yogurt Popsicles
Frozen Yogurt Pops
Patriotic Marshmallow Creamsicles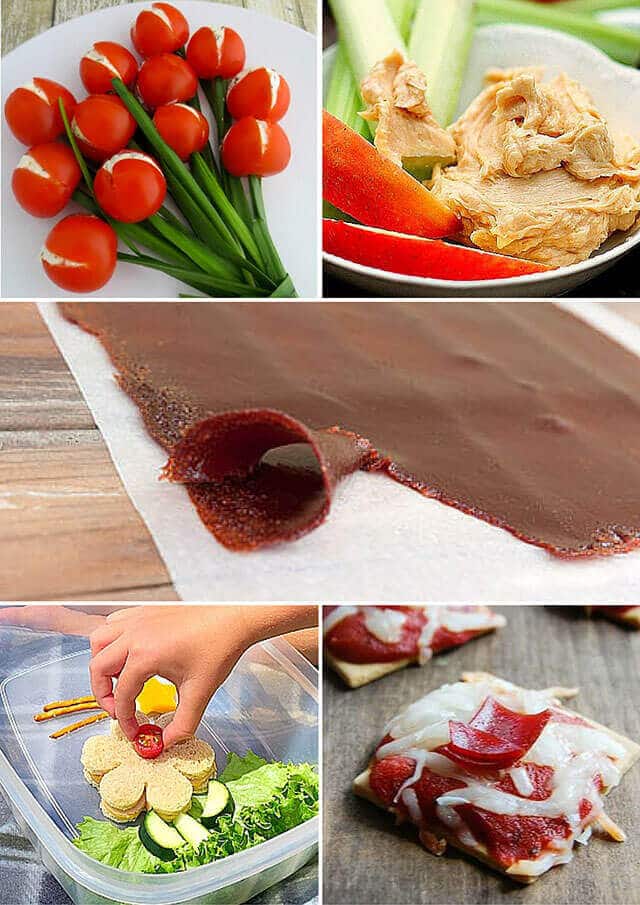 Tulip Tomatoes
Peanut Butter Snack Spread
Strawberry Fruit Rollups
Flower Sandwiches
Pizza Crackers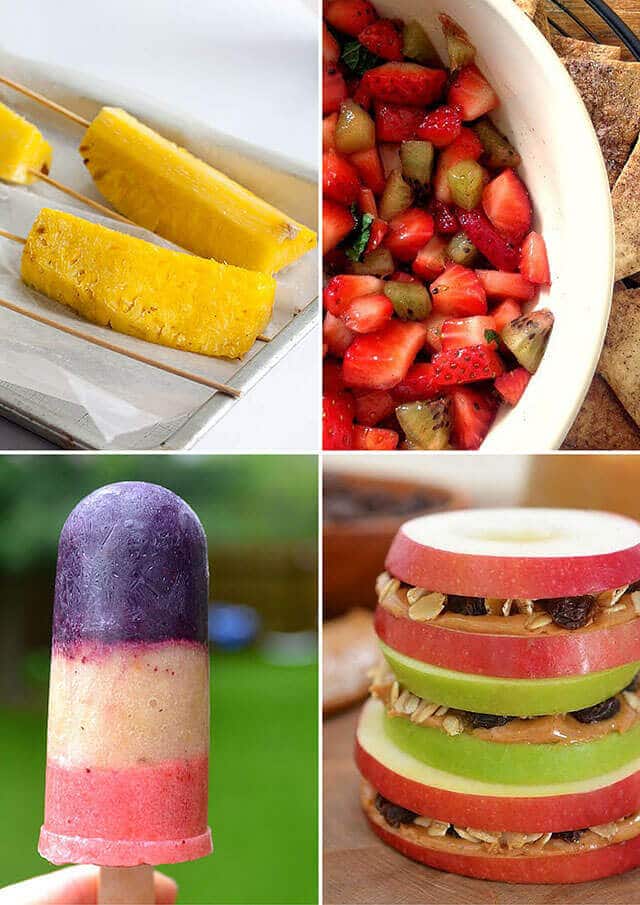 Frozen Pineapple
Fruit Salsa with Cinnamon Chips
Healthy Firecracker Popsicles
Apple Sandwiches
What ideas do you have for kids snacks to beat summer boredom?