We're sharing leftover ham recipes that you can make with your holiday leftovers. Plus, get our tips on how to freeze ham and how to reheat ham without it drying out.
Serving ham for holiday meals is a tradition that dates back for many centuries. Ham makes for a hearty, filling dinner but one of the best things about a ham dinner is that there are always leftovers. We almost always have ham in our freezer. After we enjoy a ham dinner, whether it is cranberry ham or honey glazed ham, the fun comes of making all of the leftover ham recipes.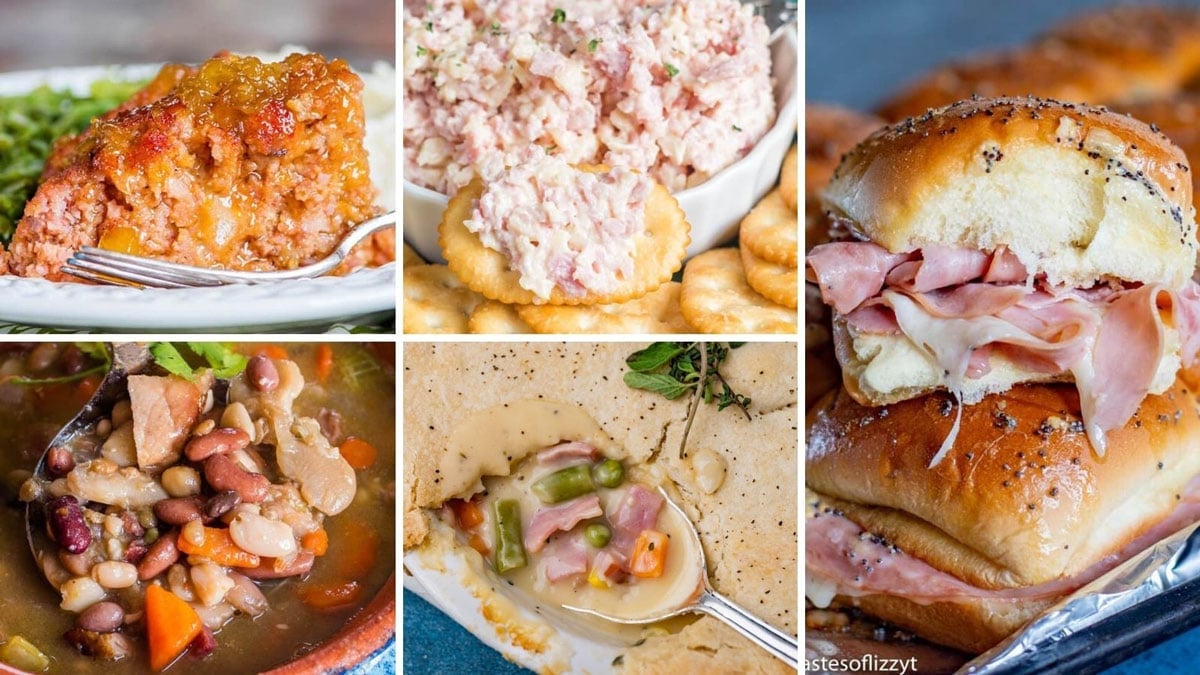 Frequently Asked Questions
Best Leftover Ham Recipes
Here are some of our favorite ways to use leftover ham.
Slow Cooker Ham Recipes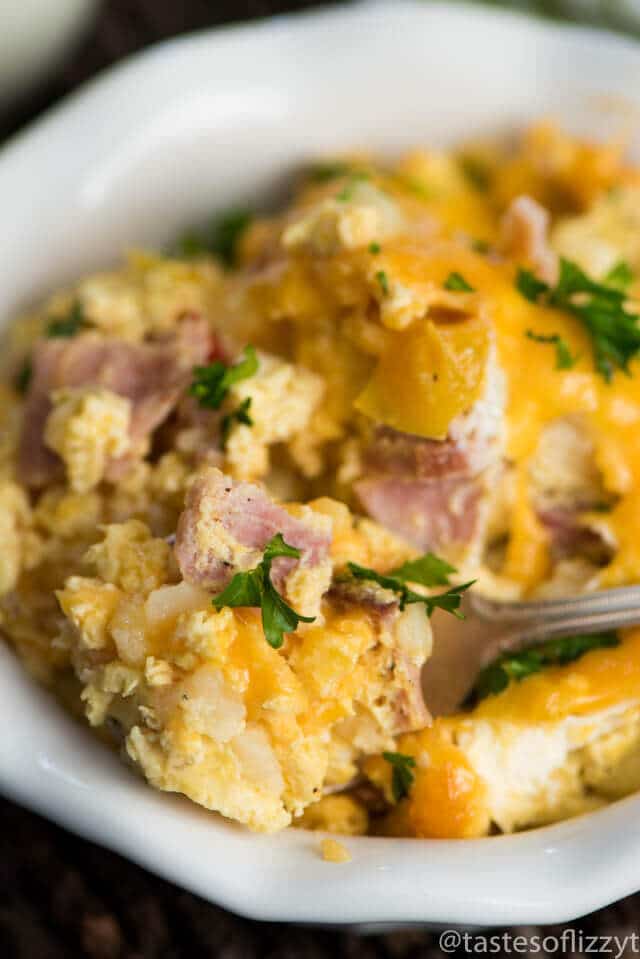 Slow Cooker Breakfast Casserole with Ham – A high-protein breakfast, this Slow Cooker Breakfast Casserole is full of cheesy potatoes, eggs, ham, and peppers. Let it cook overnight!
Slow Cooker Scalloped Potatoes with Ham – This is another one of those "set it and forget it" meals. Add your leftover ham and some sliced potatoes to the crock pot with a few simple ingredients and come home to a rich, satisfying dinner.
Instant Pot Split Pea Soup with Ham – This easy soup recipe has bacon, leftover ham, carrots, and onions. It's warm and comforting for the winter months.
Soup Recipes using Leftover Ham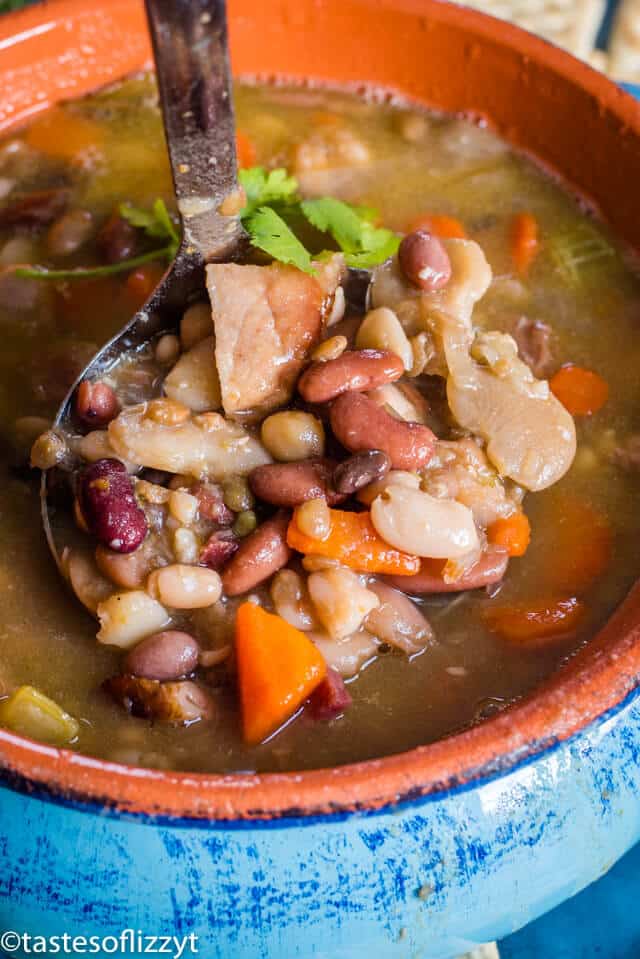 Easy Lunches and Dinners Using Leftover Ham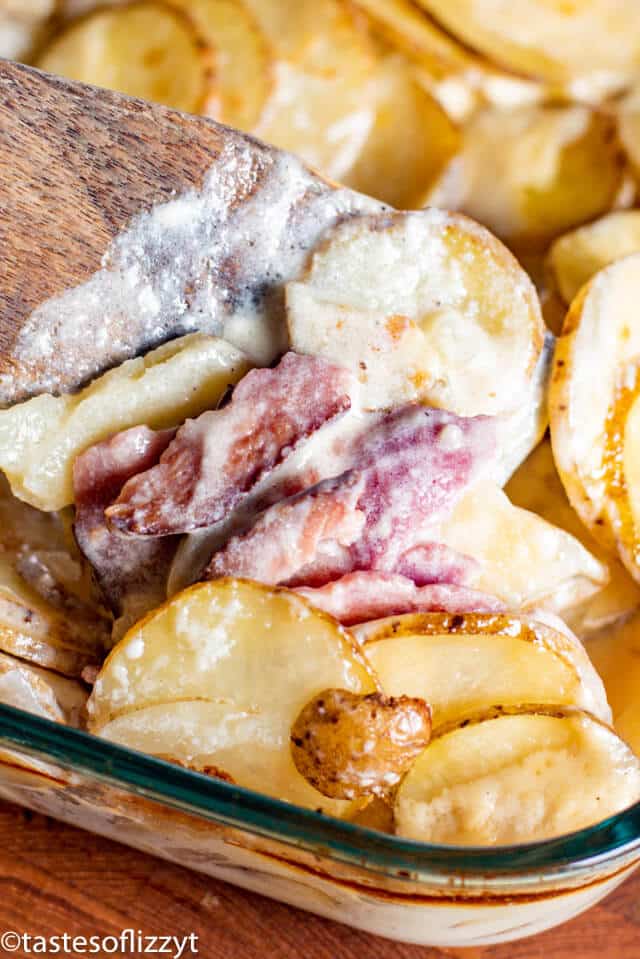 How to Make Ham Salad
One of my favorite recipes to make with leftover ham is ham salad. It's honestly so weird…but I can't stop eating it when I make it. All you need is a handful of ingredients and a food processor to make a meat spread for sandwiches and crackers.
Use our ham salad recipe which has just 4 ingredients, two of which are swiss cheese and dijon mustard. Watch us make it here: