Things to Do in Asheville NC
Tastes of Lizzy T participates in affiliate advertising programs. We may earn a commission when you make a purchase through links on our site.
Hints on the best places to stay and must-see things to do in Asheville NC. From waterfalls to downtown shops to historical homes, this is an ideal family vacation experience.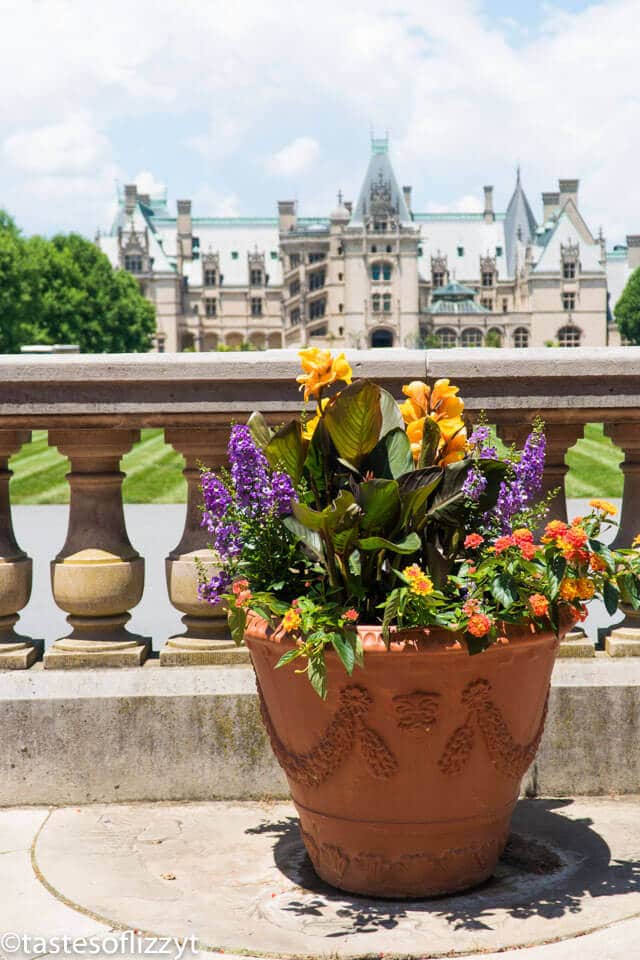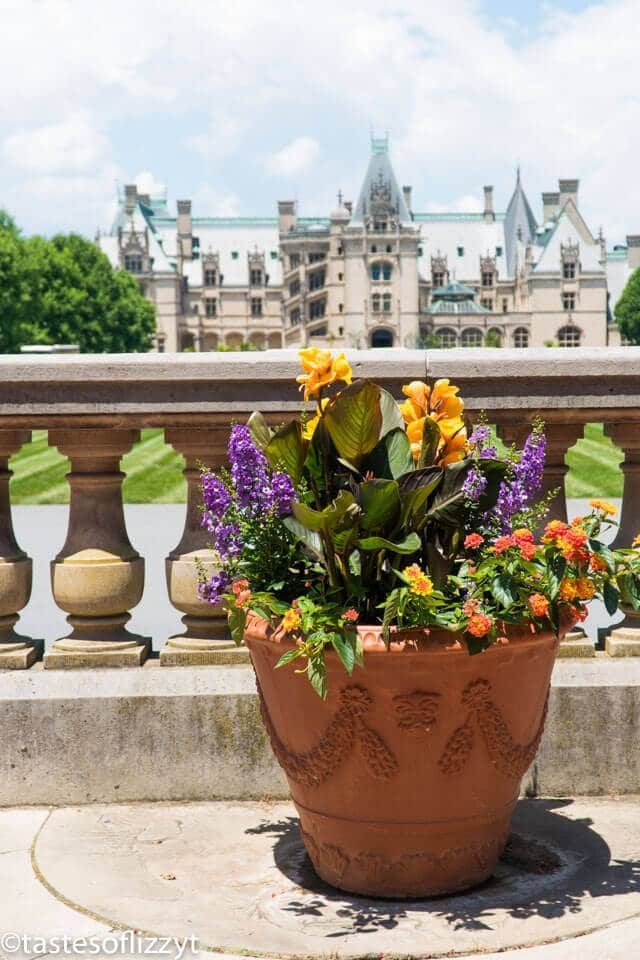 If you're looking for an ideal family vacation in the Eastern half of the United States, Asheville, North Carolina should be at the top of your list. This past spring, my husband, daughter and I decided we needed a getaway. Although my mind immediately jumps to "beach!" when I think of a vacation, I had the urge to do something different. To explore somewhere we'd never gone. I googled "Top Places to Visit in 2017" and for the United States, Asheville was top of the list. Knowing that this vacation destination was only 7 ½ hours from our house, I knew this was where I wanted to go. Trendy city atmosphere, gorgeous historical estates, mountains in the distance, and some of the best eats in the country…sounds ideal, right? This article is a collection of what we consider the top things to do in Asheville NC.
Best Place to Stay in Asheville NC
As we looked at where to stay in Asheville, the different areas confused me. There is a downtown, Biltmore Village, Biltmore Park, River Arts District… I wasn't sure what would be the best place to stay since we wanted to experience it all. Because my daughter was coming with us and we wanted a relaxing vacation, we decided to look into Airbnb to possibly find a house to rent for the week. I wanted clean, modern, private and just a little more space than a hotel room would offer. I happened to find a house called Bamboo Bungalow that had just been put up for rent on Airbnb. It looked perfect! 3 bedrooms, full kitchen, washer & dryer, and a comfortable neighborhood. This house more than exceeded our expectations. Renters get the top part of the house which is completely closed off from the bottom floor. The owner of the house lives in the basement, but he was respectful and it didn't bother us at all that he lived down there. We hardly saw him, but he was just a text away if we needed something.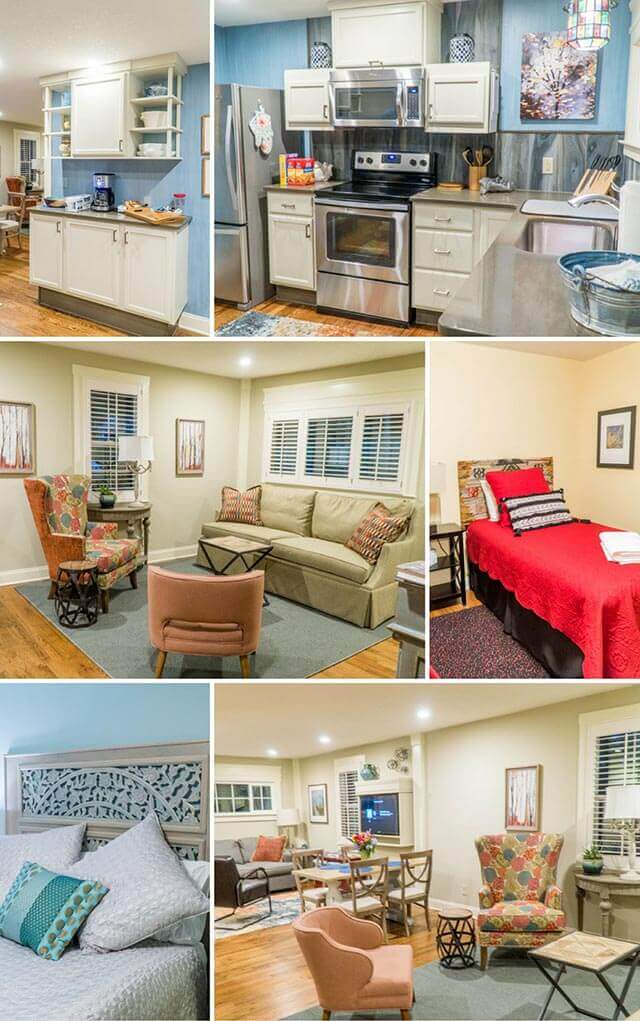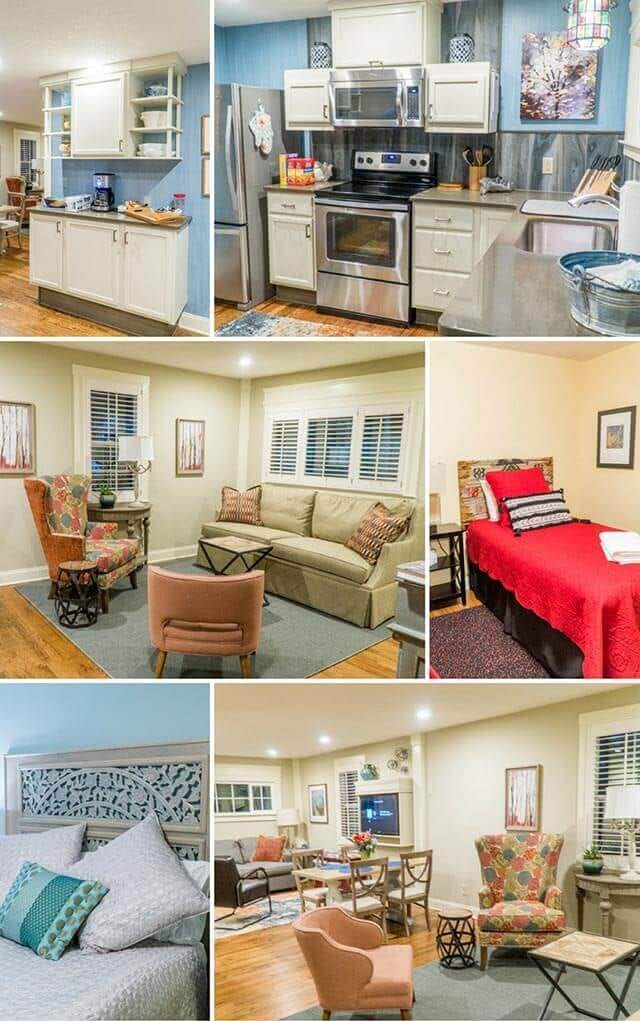 The attention to detail in this home was just what I love. Fresh flowers. Stocked coffee and even fresh fruit and muffins upon our arrival. It was perfect and I'm so glad we got this home over a small, cramped hotel room!
The location was right by the French Broad River and convenient to all of the areas we wanted to visit.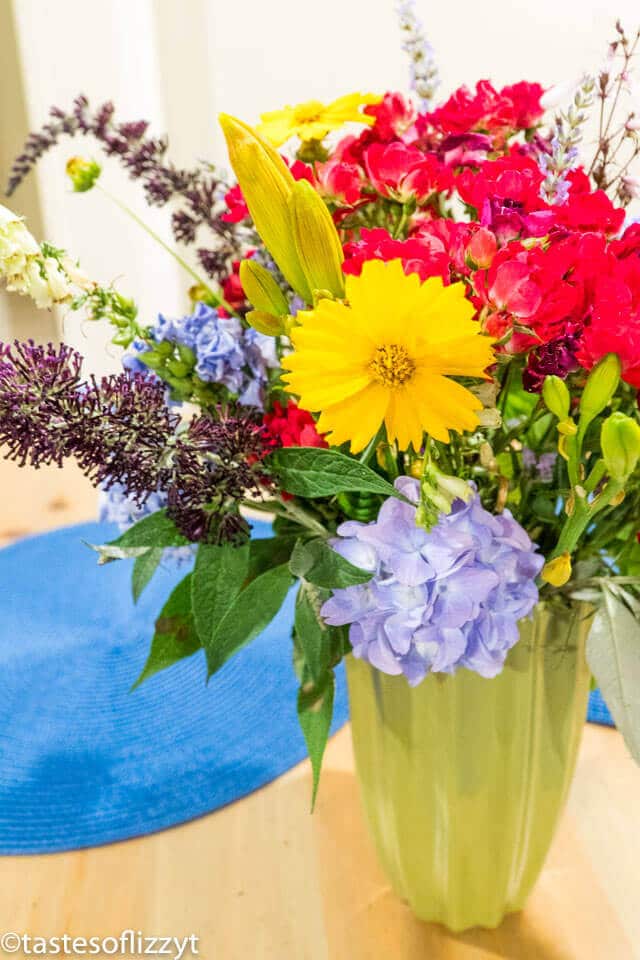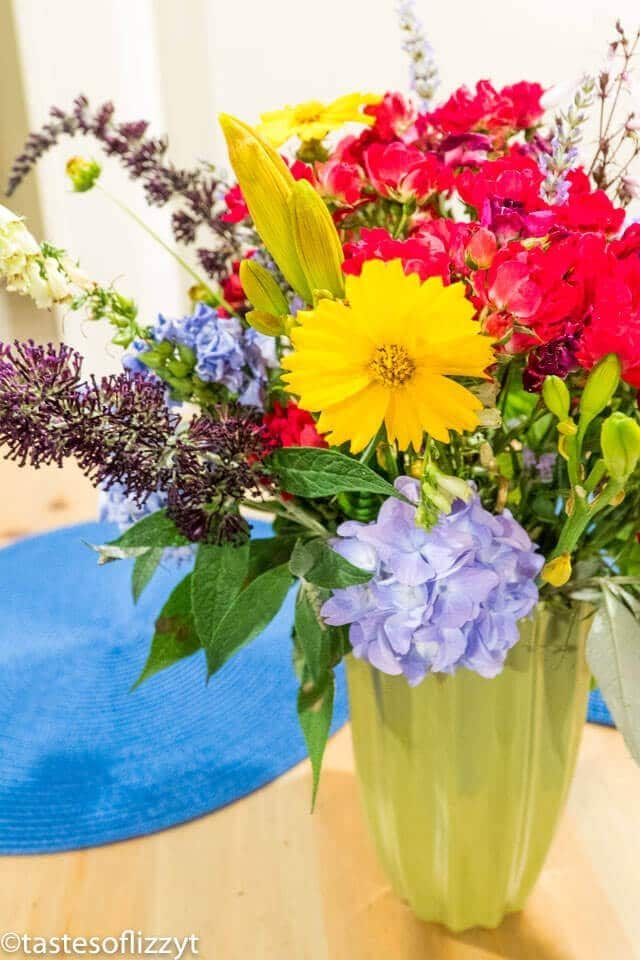 Downtown Asheville
Downtown Asheville is a vibrant, trendy city full of the arts and delicious food. It's not a huge city and is totally walkable. We visited twice and enjoyed museums, cute shops, and the Urban Trail, an opportunity to walk through the city's history.
If you love chocolate and coffee, be sure to visit the Chocolate Lounge and Double D's Coffee and Desserts. You'll love the atmosphere of both!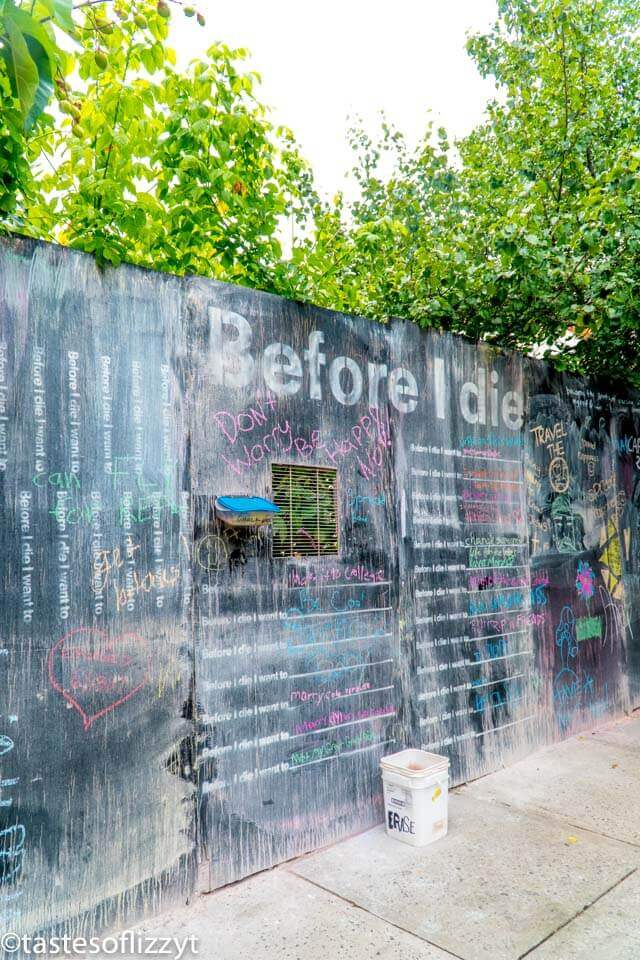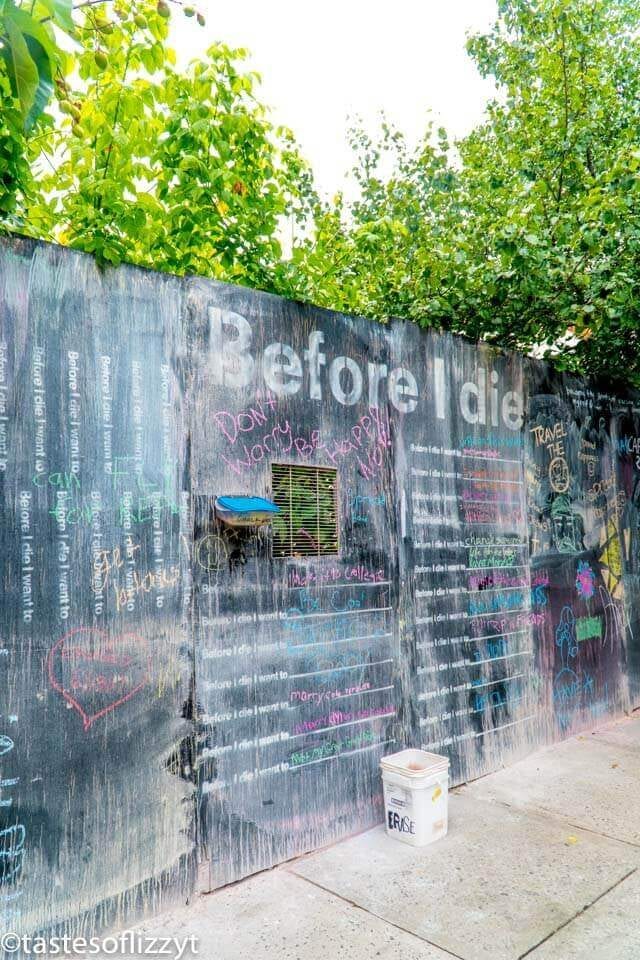 Visiting the Biltmore Estate
You won't regret taking the time to visit the Biltmore Estate. You can purchase and print tickets ahead of time for easier entry. Be sure to pick up a handheld telephone speaker so as you tour the estate you can listen to the history of the home. It was very busy the day we went, but so worth seeing. I especially loved the basement of the building where the hired help lived and where the Biltmore family had fun. The pool & changing room, the workout room, the kitchen…it's easy to let your mind run with what it would've been like to live there.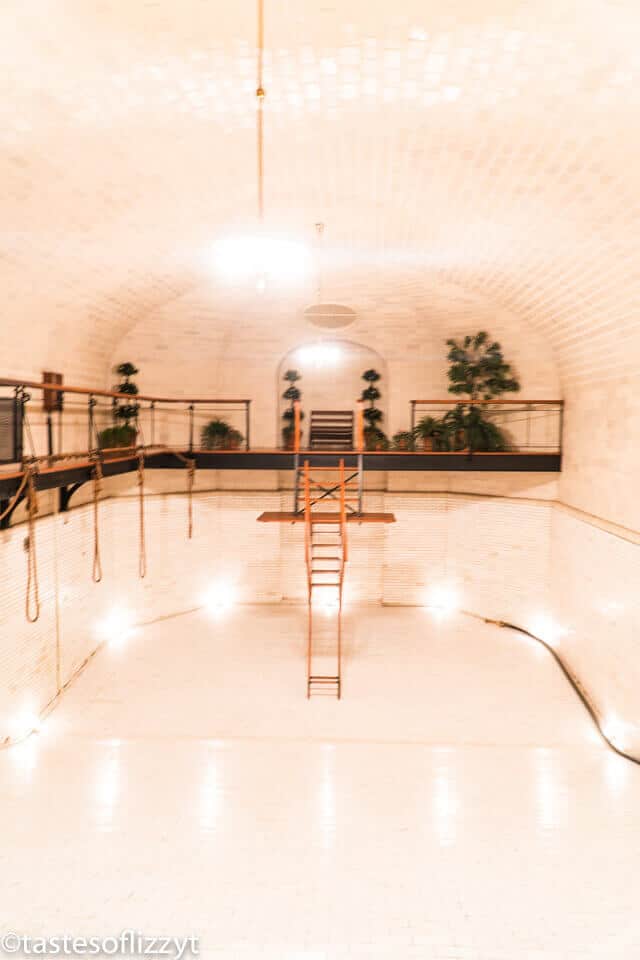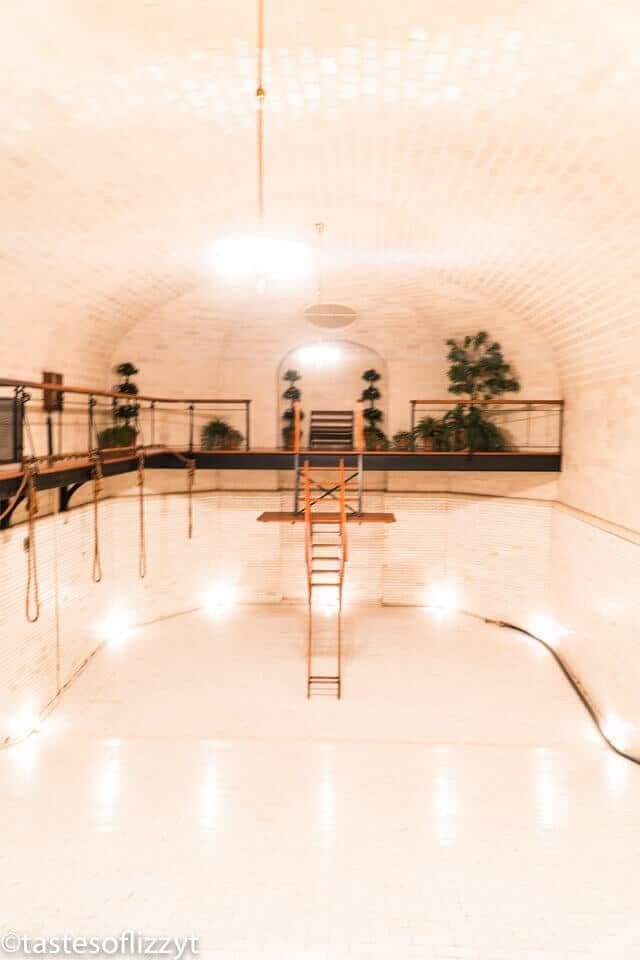 The dining room…I mean really…imagine having a dinner party here!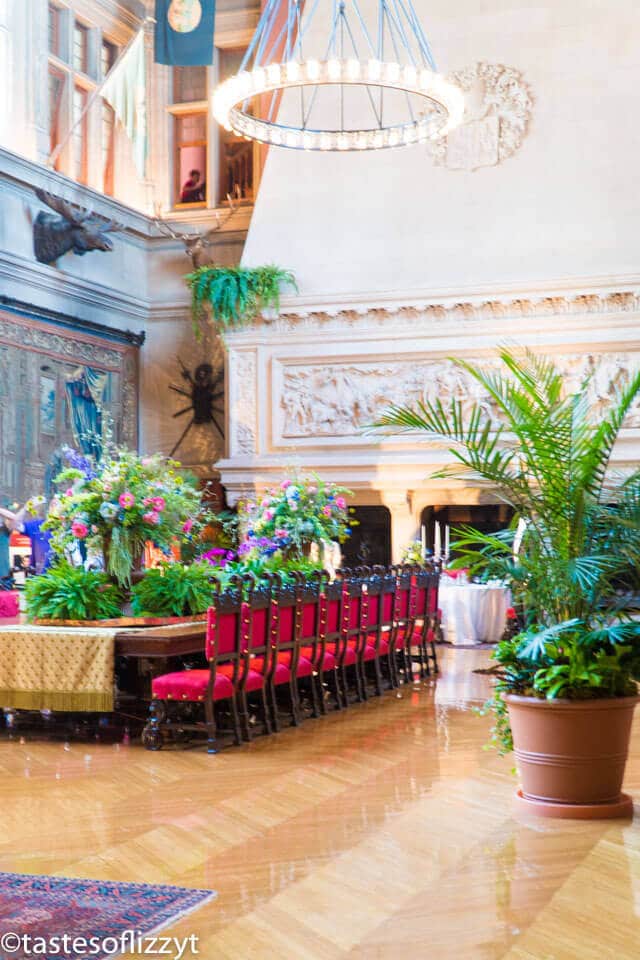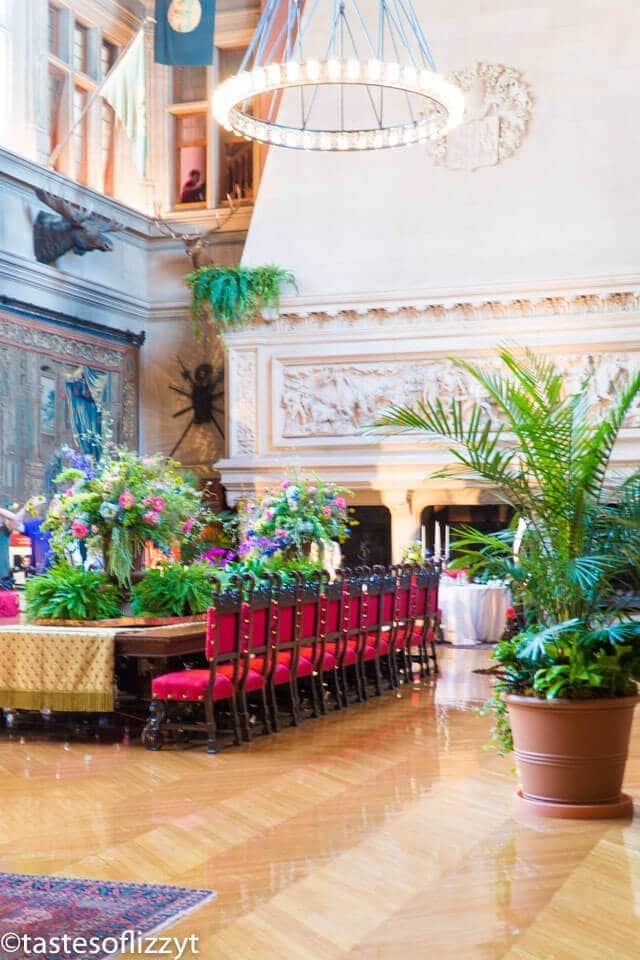 The grounds are gorgeous. Rolling hills, greenhouses with all kinds of flowers and plants, pools and even palm trees (which made me so happy).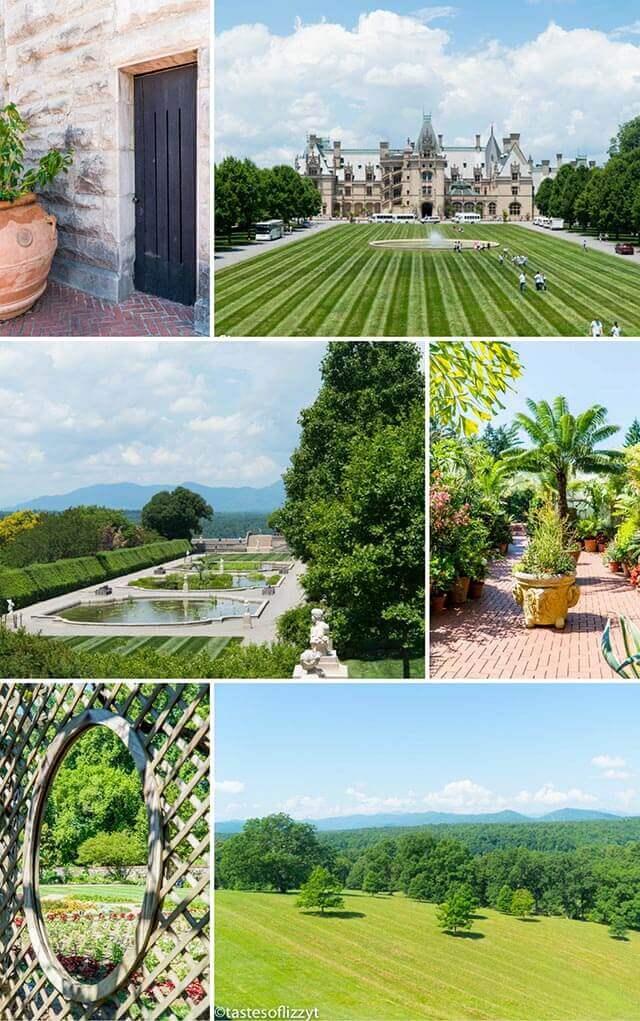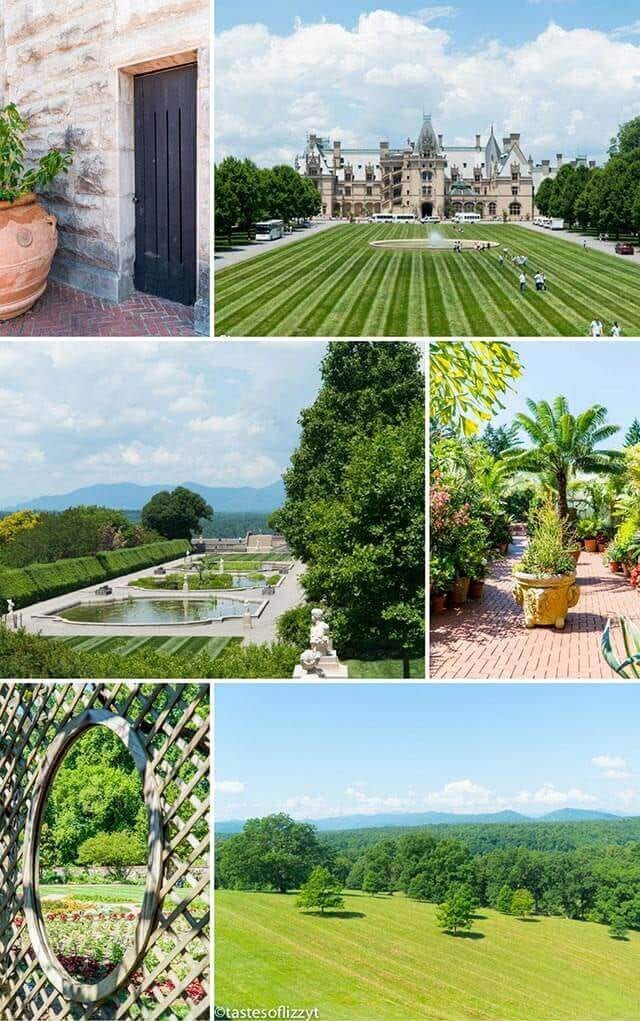 Historic Biltmore Village Shops
Outside the Biltmore Estate compound, there is a quaint shopping area with known clothing stores such as J.Crew and Brooks & Brothers. We spent a lot of time looking around a gift shop called Origami Ink. It is known for its printing and beautiful papers & pens. For my artsy family, this was quite the find! There are also restaurants and coffee shops. I highly recommend Well-Bred Bakery for delicious desserts and an afternoon iced coffee.
Shopping at Biltmore Park
If you're looking for a more traditional shopping experience (because with a teenage daughter, shopping is ALWAYS on the agenda), visit Biltmore Park. This is a lovely neighborhood with residential areas, offices, restaurants and retail shopping. My favorite store is Altar'd State. I don't get to visit that store often, so I was super excited to find it in this outdoor shopping area.
Hiking & Waterfalls Near Asheville
When you're ready to escape the city, hiking in the DuPont Forest is only about 35 minutes away. Gorgeous waterfalls and hiking paths through tall trees are just what you need to relax. I wanted to see waterfalls and this forest did not disappoint. We were able to see High Falls (pictured below), Triple Falls and Hooker Falls. Don't miss the chance to go down to the base of High Falls. You can stand right next to the crashing water and it is quite incredible!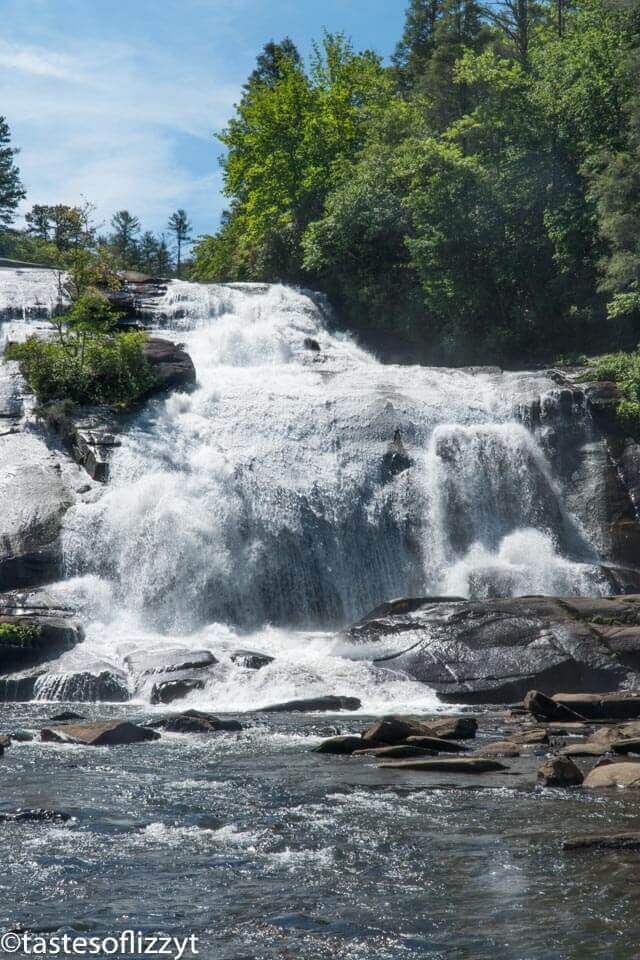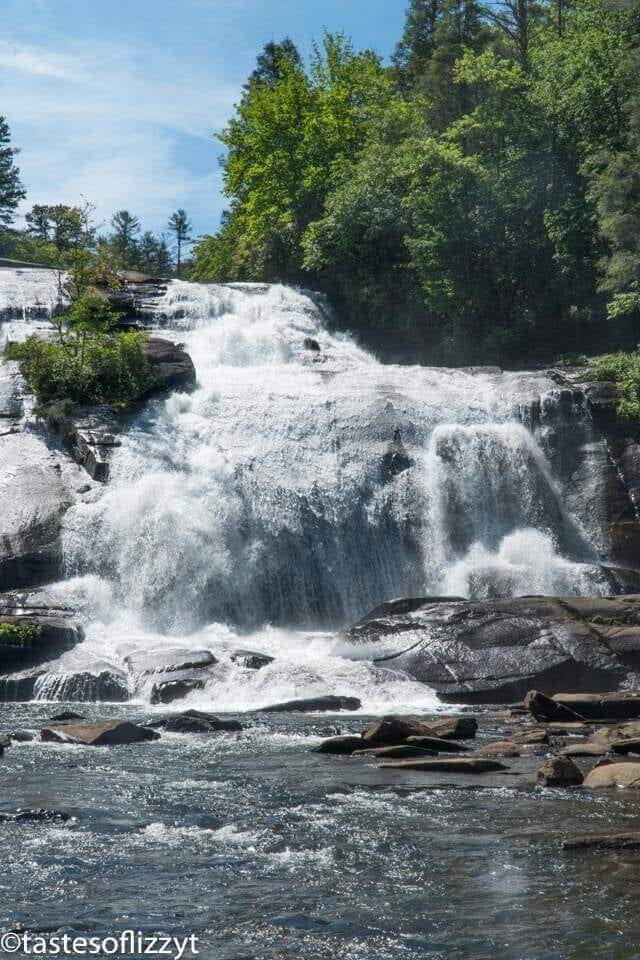 There are so many more places to hike in all directions from Asheville, but we felt like Dupont State Park allowed us to see a little of the best on our one day we had to hike. Be sure to take water and snacks to keep yourself fueled and hydrated.
There's not a shortage of things to do in Asheville NC. You'll love it!
Looking for our favorite places in Florida?