These 4 ingredient Carrot Cake Bars are made from a cake mix! They're good enough without frosting, but for a special treat top them with cream cheese frosting.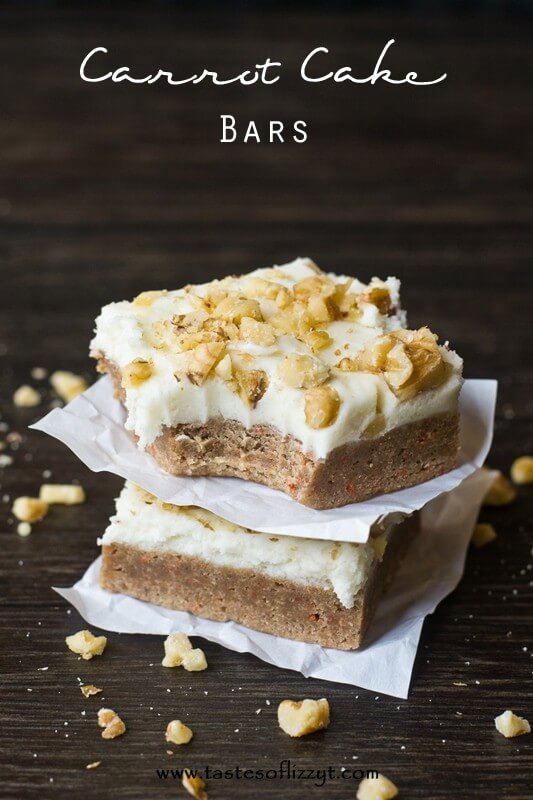 I'm a little addicted to baking with boxed mixes.  Ever since I found this recipe for brownie cookies (Seriously, people…you've pinned this over 46,000 times.  Definitely our most-pinned recipe ever!), I've been dreaming of what more I can do with a brownie mix or cake mix.  If cream cheese, butter and and egg made those cookies so dreamy and soft, what would those ingredients do with a cake mix?
With Easter just around the corner, I knew I wanted to try a carrot cake bar.  I made one recipe from scratch and while it was good, it was not exactly easy.  I decided a carrot cake bar using Betty Crocker's carrot cake was in my future.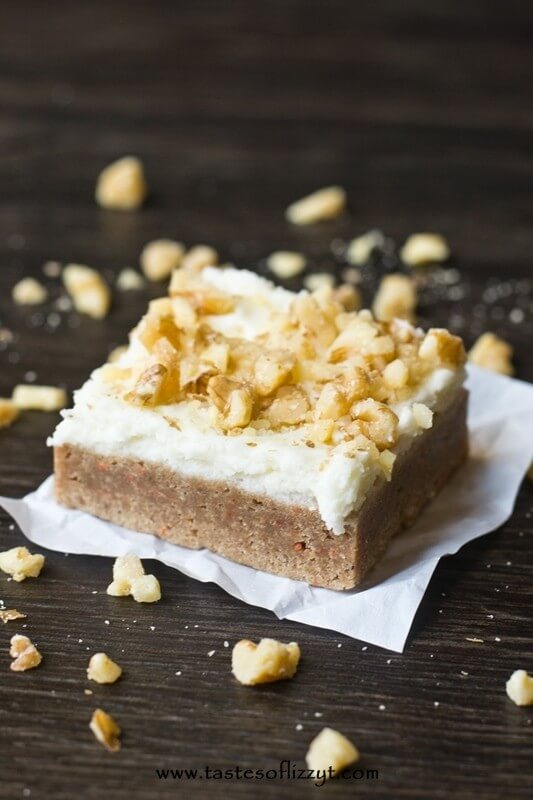 Let's just say I was so happy with how these turned out, and I think you will, too. They're only 4 ingredients.
1. Cake mix
2. 1 egg
3. 1/2 stick of softened butter
4. 1/2 block or 4 ounces of softened cream cheese
And that's all! Mix them up, bake them for about 18  minutes and you have an awesome bar cookie in less than 25 minutes.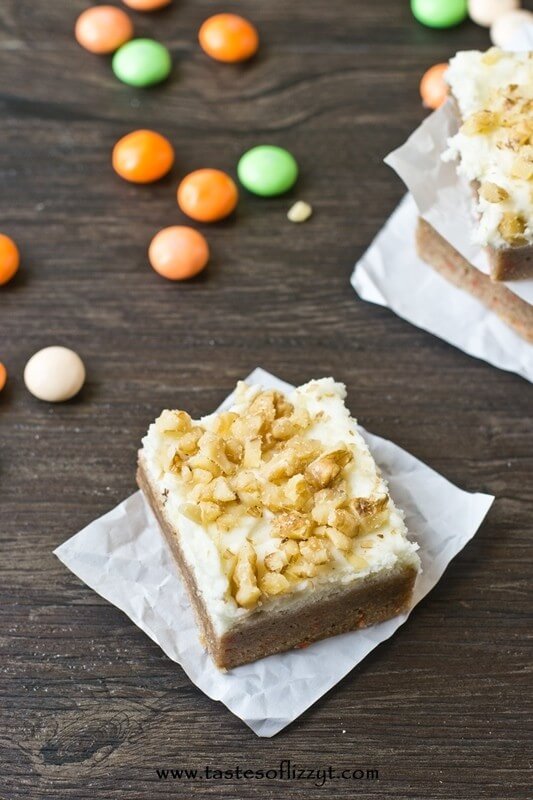 I ended up making two pans of these bars. Thankfully they make just a small pan, 8×8 size, which is just right for our family of 5. The first bars turned out perfectly but I completely forgot to write down how long I baked them.  Tragedy, right?  We had to eat the first batch of bars and then make them again to get the timing just right for you. I know…it's a rough job!  The first pan of carrot cake bars didn't even make it to getting the frosting spread on top. They're such a simple bar with a soft, dense cookie texture that frosting really isn't even necessary.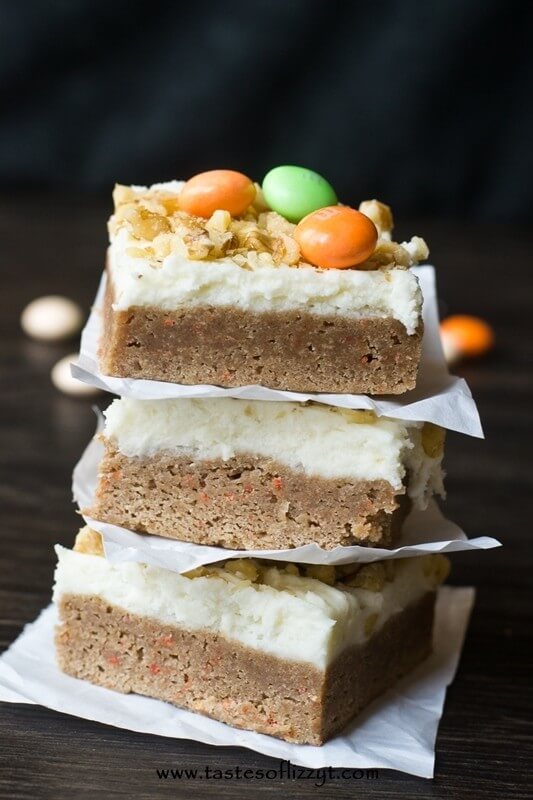 Not necessary, but….If you are like us and love cream cheese frosting, spread some on these bars for a decadent treat.  Feel free to use store-bought frosting to make things easier, but we love our homemade cream cheese frosting.  It's definitely worth the extra 10 minutes of prep time.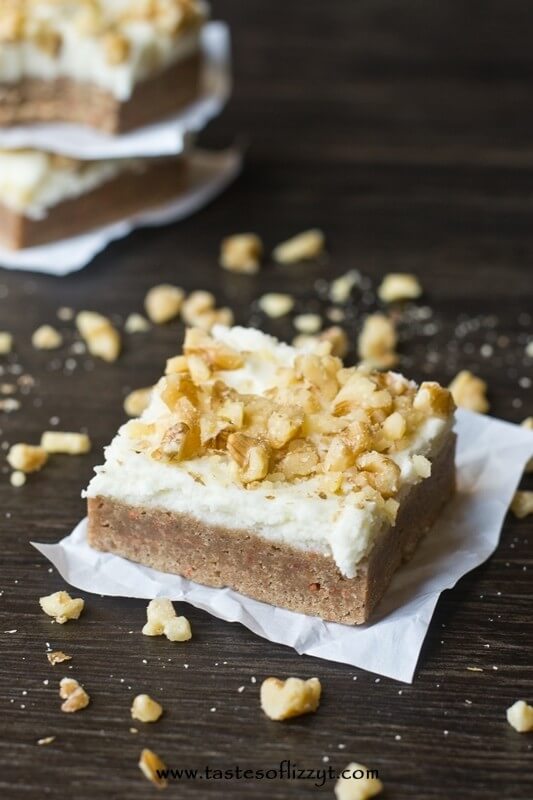 Thanks for visiting!
-Julie