Traditional Easter Dinner Menu
Tastes of Lizzy T participates in affiliate advertising programs. We may earn a commission when you make a purchase through links on our site.
In charge of hosting family and friends for Easter? Find a traditional Easter dinner menu of ham, potatoes, vegetables, bread…and of course a dessert.
Table of Contents
If you've ever been in charge of making a full holiday dinner, you realize what an intimidating task it can be. Although Easter dinner may not be as complicated as Thanksgiving dinner, you still have different traditions that family and friends request.
Whether you have been hosting an Easter feast for years or this is your first time, you just can't go wrong with old fashioned, traditional Easter recipes.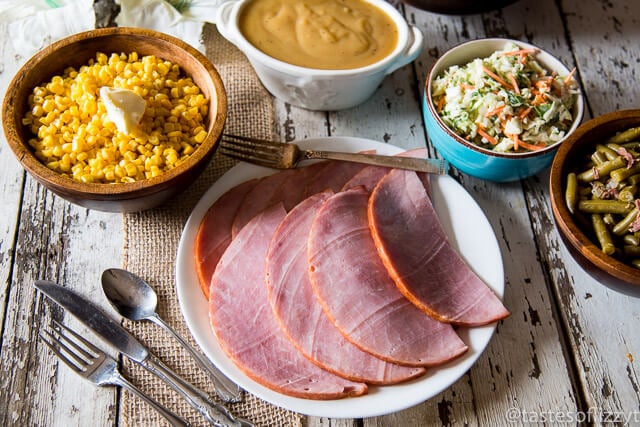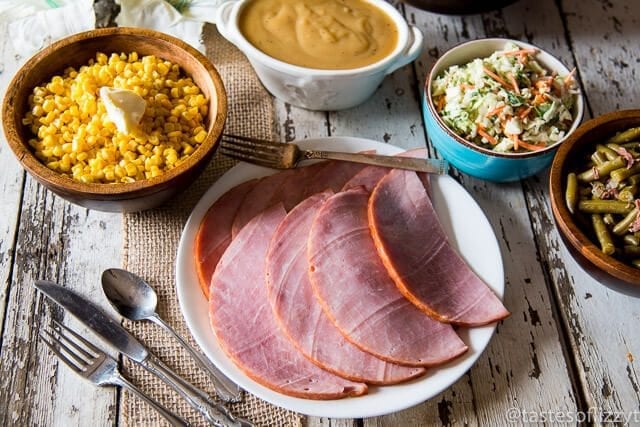 What is the traditional Easter dinner?
Easter dinner is typically made up of ham, potatoes, vegetable side dishes such as corn, green beans or asparagus, and dinner rolls. Of course each of those dishes can vary greatly. For example, some have roast lamb or chicken instead of ham. Should you make scalloped potatoes or mashed potatoes? We'll share recipes for each so you can choose what your family would like best.
Why is ham traditional Easter dinner? It's simple, really. Ham was traditionally an economical choice. Hogs were slaughtered in the fall and cured over the winter, ready to be eaten in the spring. And they serve a lot! (source)
Choose your favorites.
We're making it easy for you. Just choose one or two Easter dinner ideas from each category and you'll end up with a traditional Easter menu that your family will enjoy.
Easter Main Dish Recipes
Ham is an easy choice for an Easter main dish. I buy a spiral sliced ham that is already cooked. My favorite place to get them is actually Aldi…but I through out the spice packet and make the glaze at home. They are delicious! Here's a few different ham recipes.
If you don't like ham, try a beef tenderloin, pork roast or a smoked turkey.
Watch us Make Honey Baked Ham
Potato Recipes
Mashed potatoes, scalloped potatoes, cheesy potatoes, sweet potatoes and baked potatoes…we've done them all. My top choice is my grandma's mashed potatoes.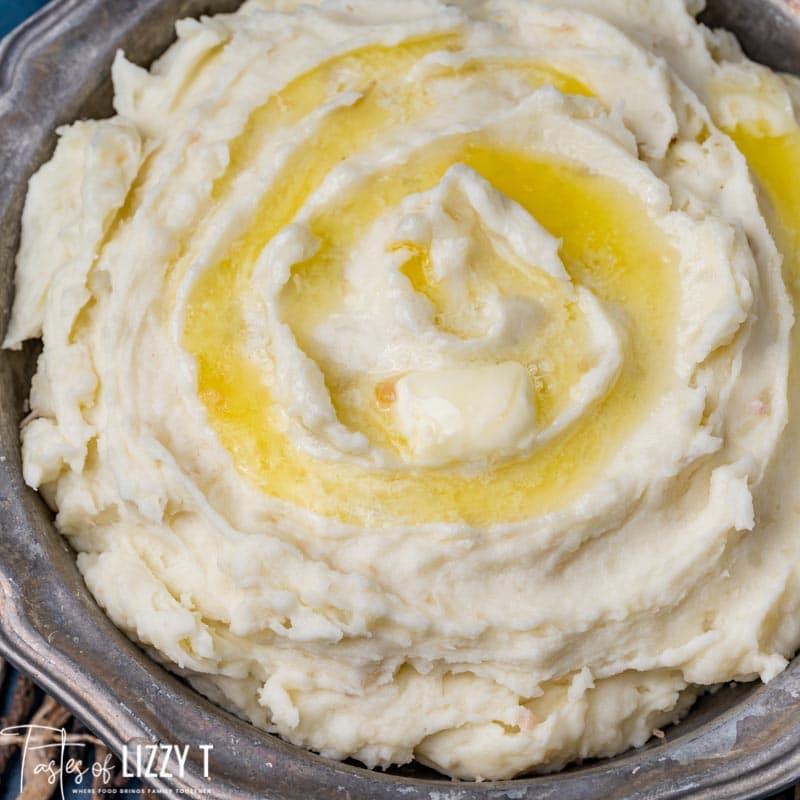 If the oven is busy with the ham, make baked potatoes in the instant pot.
Side Dish Ideas
Potatoes are a solid option, but vegetables and casseroles are important as side dishes for Easter dinner. Pineapple casserole goes perfectly with ham.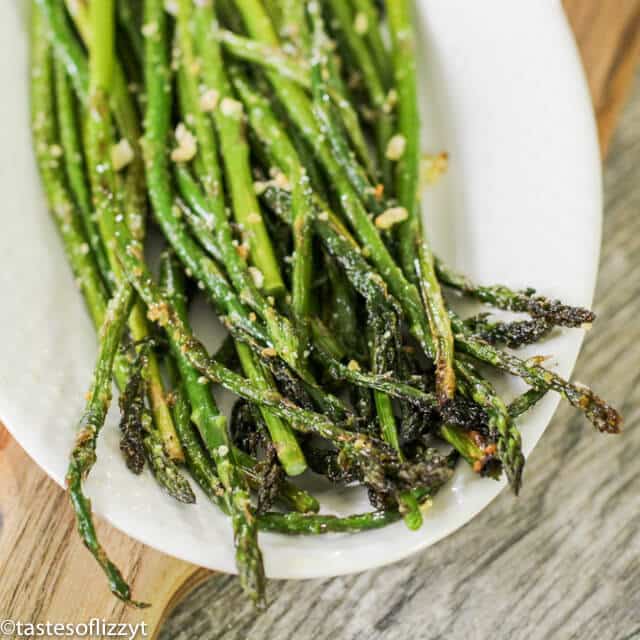 Dinner Rolls
Homemade dinner rolls may just be my favorite part of Easter dinner. I'm basically a 2-year old, I know! If you need to plan ahead, try our brown & serve dinner rolls so all you have to do is bake them quickly on Easter Sunday.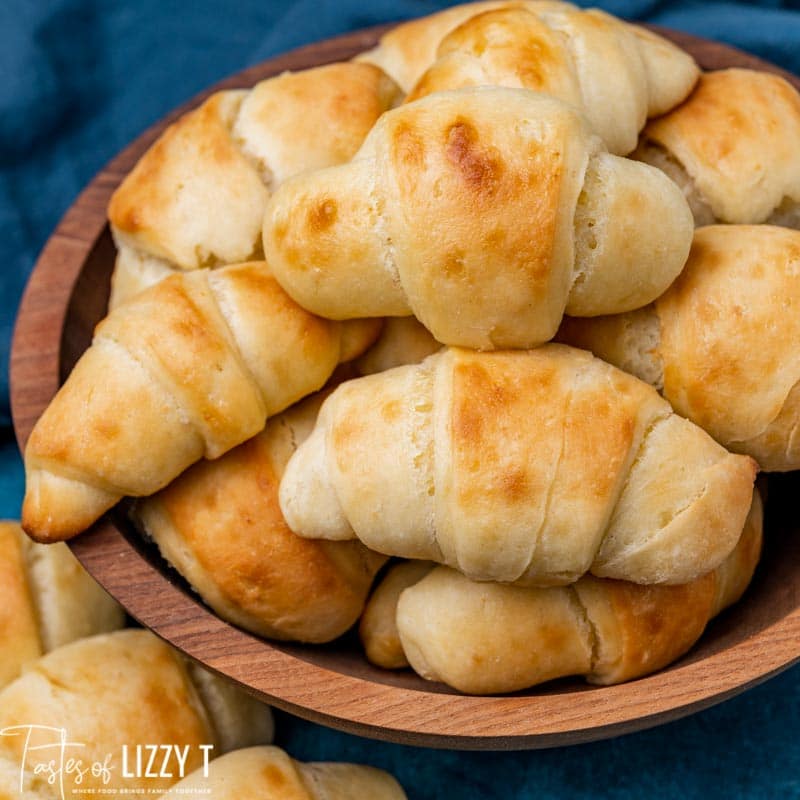 Desserts
Although there are cute Easter desserts such as Easter bunny bait and bunny cupcakes, fruit pies and cakes are my go-to.