Traditional Thanksgiving Dinner Menu
Tastes of Lizzy T participates in affiliate advertising programs. We may earn a commission when you make a purchase through links on our site.
Wondering how to put together a traditional Thanksgiving dinner menu? Here are classic Thanksgiving recipes that you'll come back to year after year.
Table of Contents
Traditional Thanksgiving Dinner Menu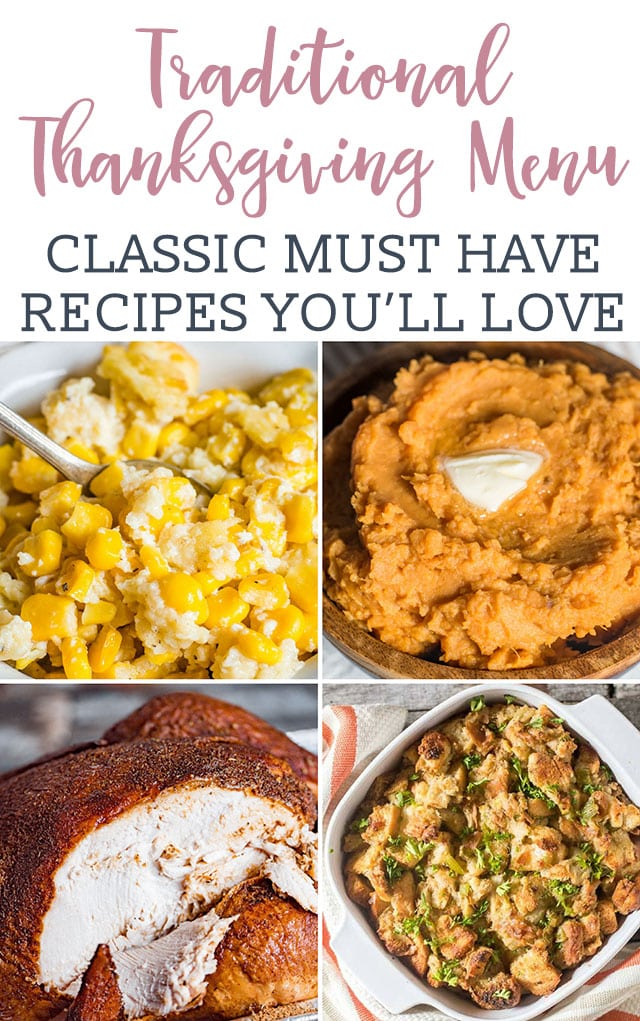 If you've ever been in charge of making a full Thanksgiving dinner, you realize what an intimidating task it can be. There are so many different traditions that people hold to when it comes to their Thanksgiving feast. Some guests like turkey, others want ham.
"Cranberry sauce?…Ew, mom".
Here's what you do.
Make a traditional Thanksgiving dinner menu.
Whether you have been hosting Thanksgiving for years or this is your first time, you just can't go wrong with Grandma's Thanksgiving recipes.
We're making it easy for you. Just choose one or two Thanksgiving dinner ideas from each category and you'll end up with a traditional Thanksgiving menu that your family will enjoy.
Thanksgiving Appetizers
I'll be honest.
Our family generally doesn't have appetizers at Thanksgiving, because really, we never stop eating.
So really, breakfast and snacks on the hour are our Thanksgiving appetizers, but here are a few easy ideas if you need to take an appetizer along to a Thanksgiving party!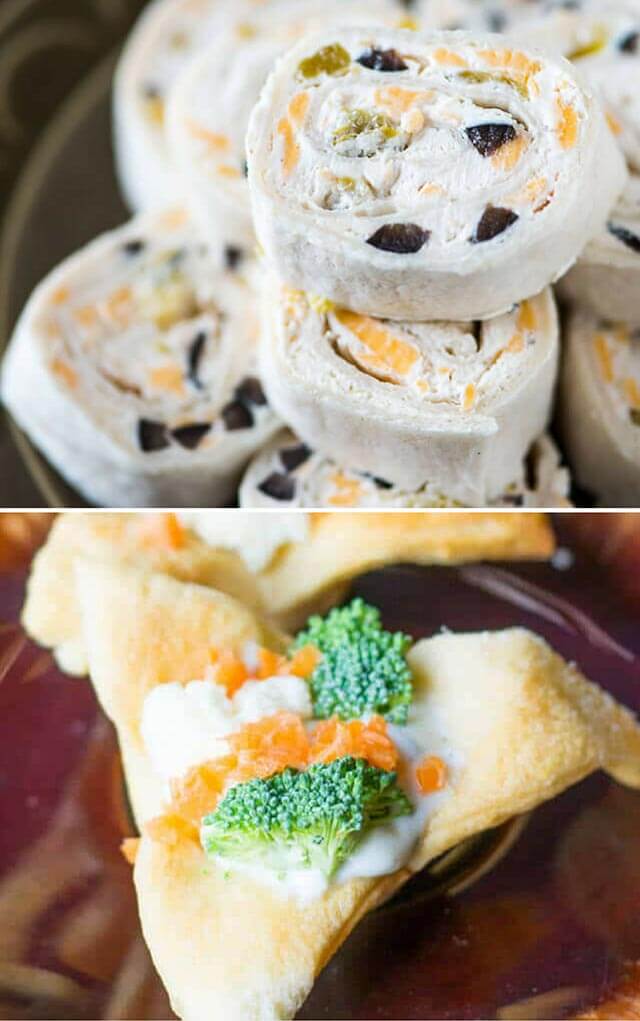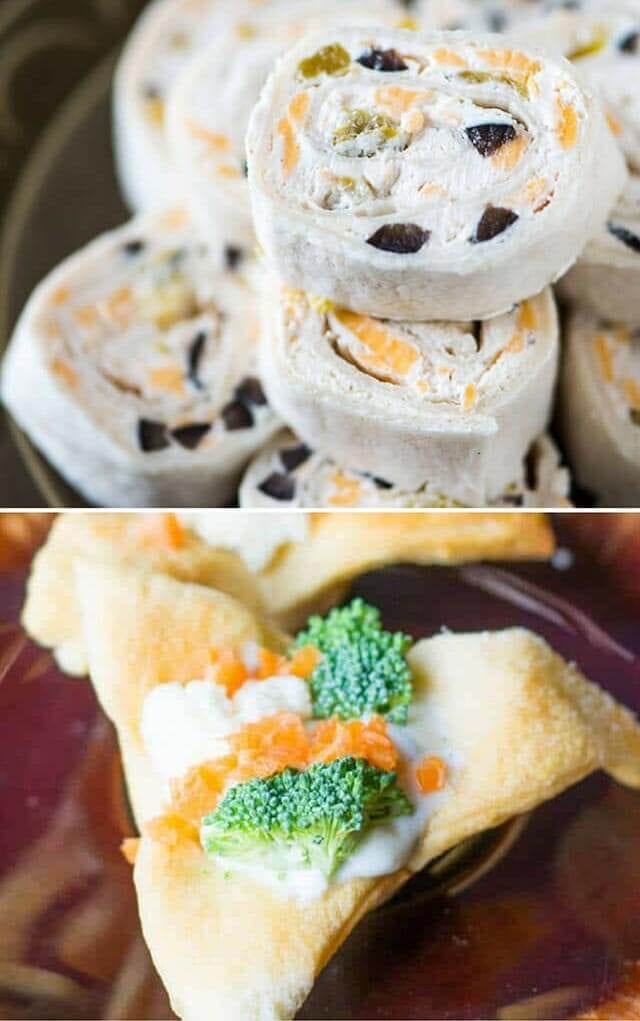 Thanksgiving Drinks
I don't know how many times I've planned a nice gathering and completely forgotten about drinks. When you are trying to make an impression, it's not fun to have to say, "Umm….how about water?".
Choose a cranberry-inspired drink so perfect for the holidays or choose a traditional punch.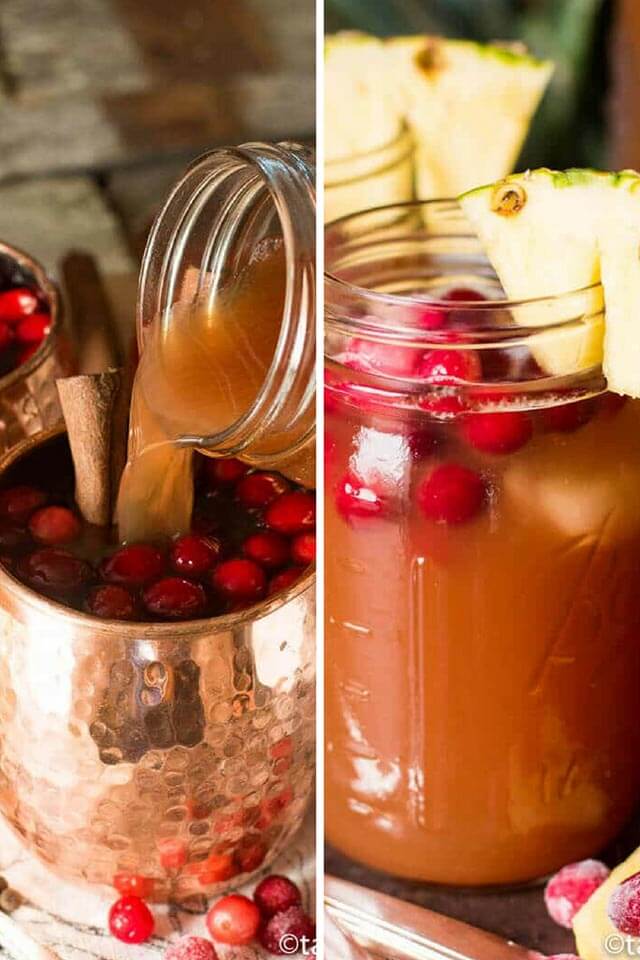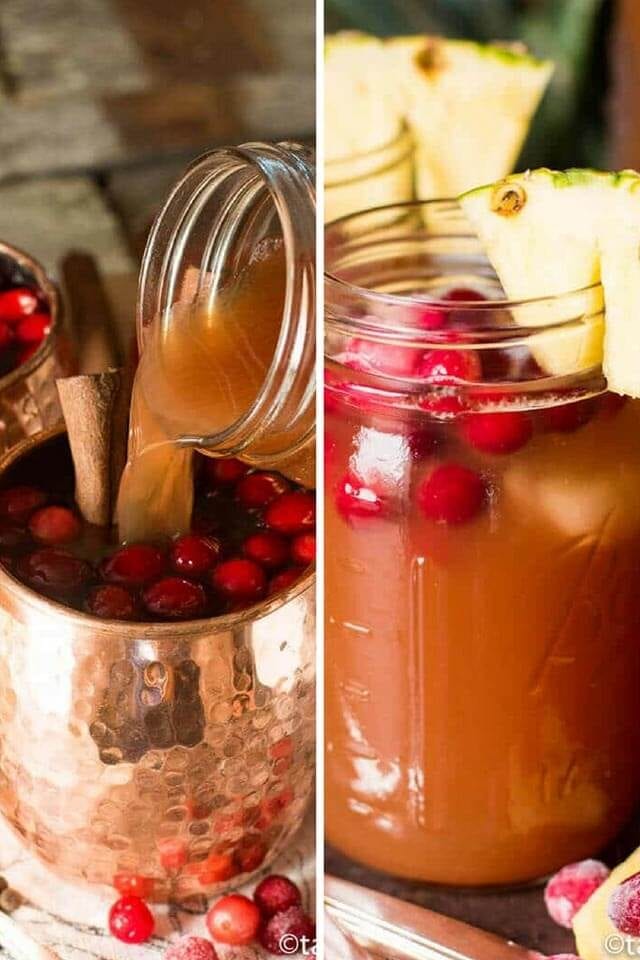 Thanksgiving Jello Salads
What is Thanksgiving dinner without Jello salads? Ok, so maybe these aren't traditional salads, but we can call them fruit salads and serve them similar to a dessert. They're a classic and these are a few of our favorites.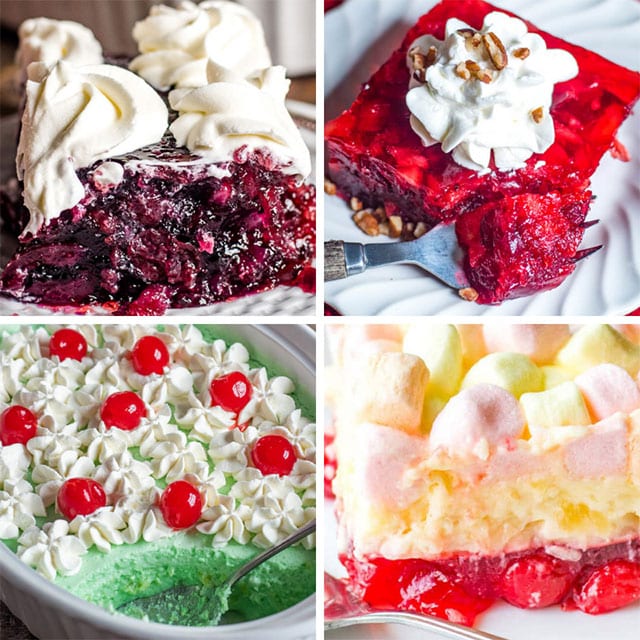 Watch us make Cranberry Jello Salad
Thanksgiving Turkey
The main event. And this one is golden brown and juicy!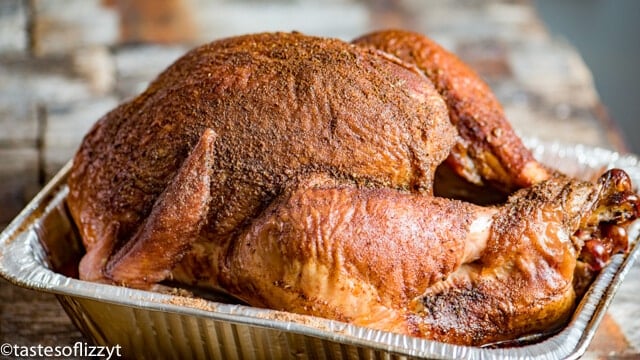 Herbs and spices to have on hand.
You may want to have fresh herbs on hand for garnishing. Try fresh thyme, parsley. Have salt, pepper and garlic powder on hand for those who'd like to add it.
Thanksgiving Side Dishes
My favorite part of Thanksgiving dinner is the easy side dishes.
Pile your plate high with savory side dishes such as mashed potatoes and gravy, sweet potato casserole, green bean casserole and stuffing. This is a great way to add in recipes for any vegetarians in your life.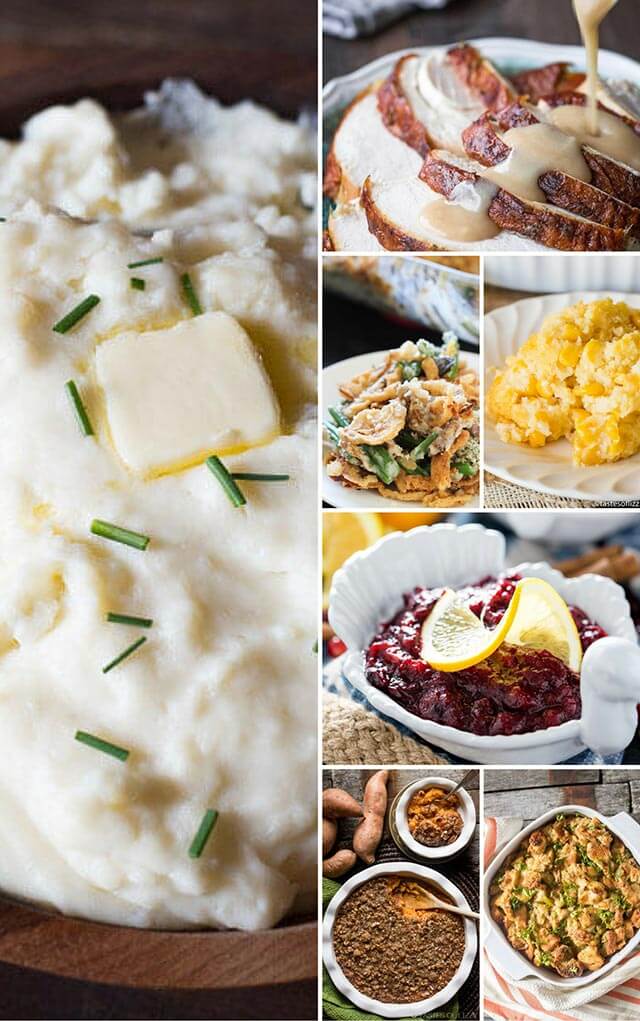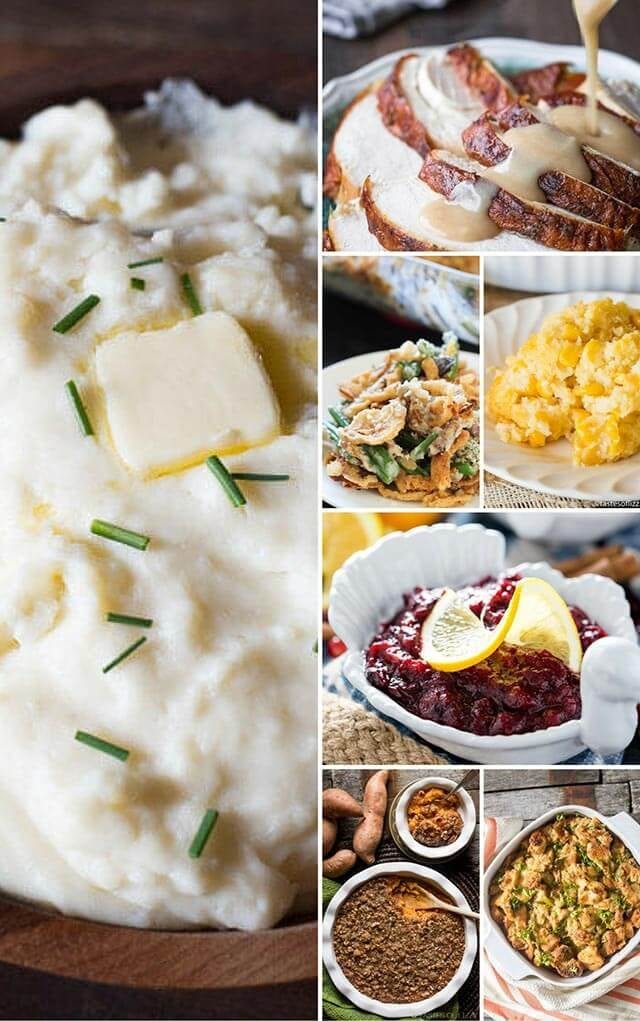 Thanksgiving Dinner Rolls
Here are several dinner roll recipes that both get excellent reviews and are perfect for the beginning baker.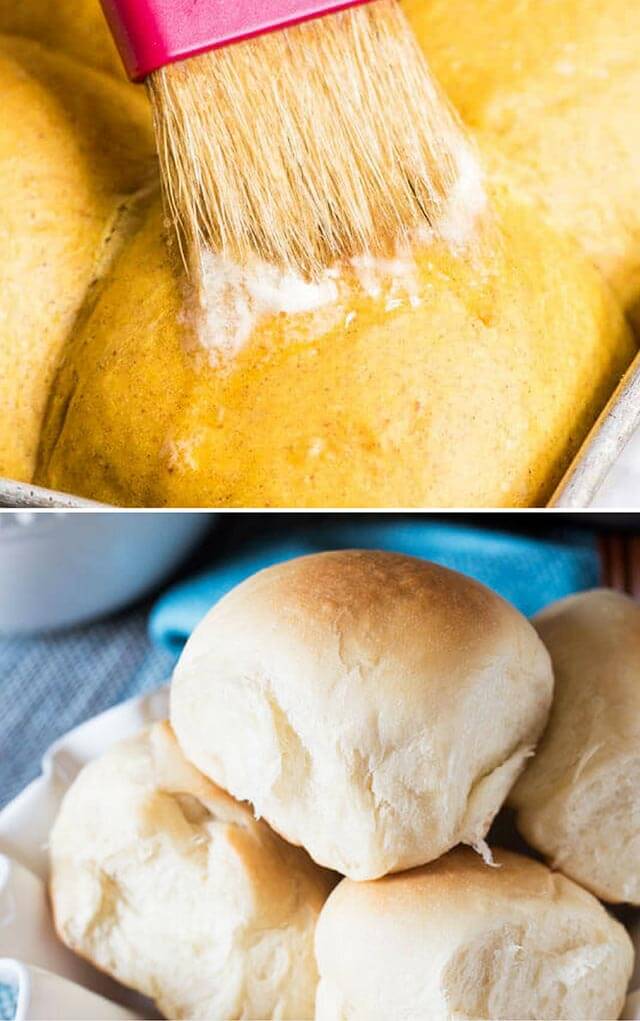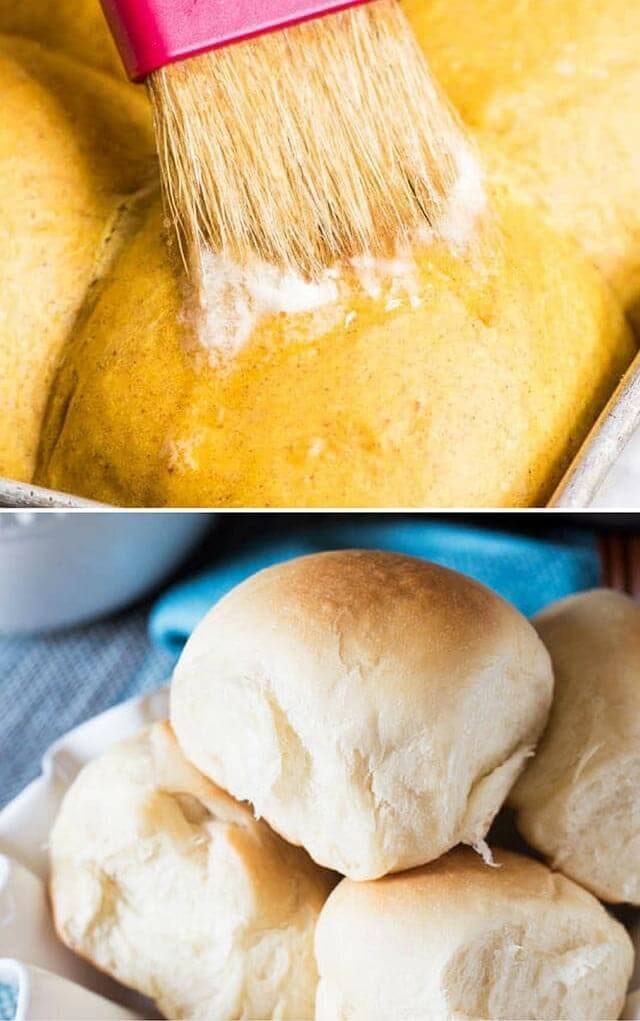 Thanksgiving Desserts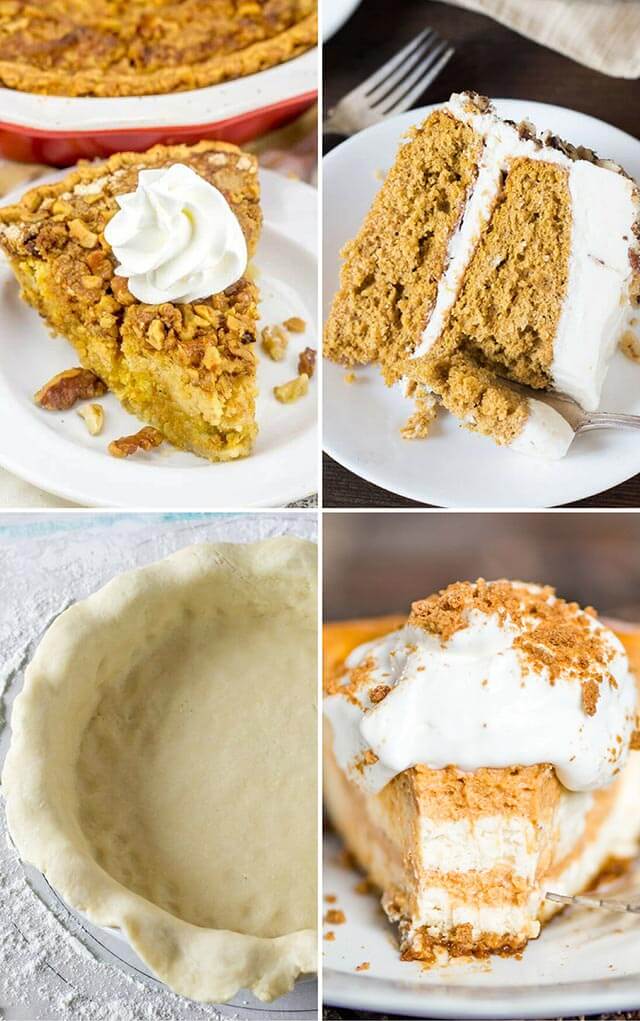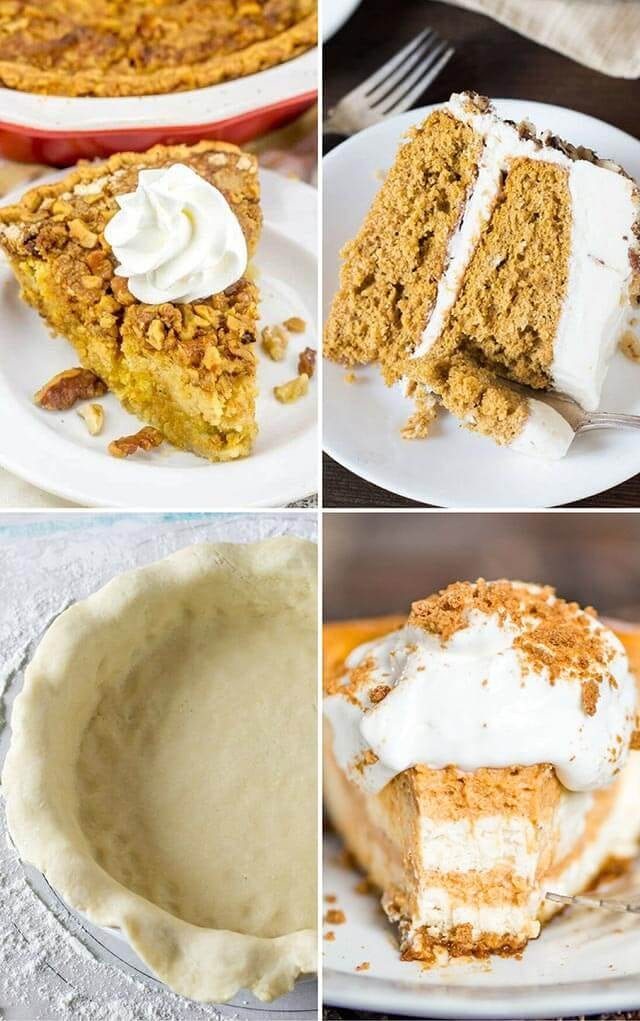 My second favorite part of dinner, which I usually eat about 4 hours after dinner because I've stuffed myself so full of potatoes. I stuck with classic pumpkin desserts here, but cakes and candies are a great option, too!

Thanksgiving FAQ's
What is served at a traditional Thanksgiving dinner?
A traditional Thanksgiving dinner consists of roast turkey, turkey stuffing with onions and celery, mashed potatoes, gravy, green beans, corn, dinner rolls, cranberry sauce and pumpkin pie.
What is the most popular food on Thanksgiving?
Turkey is the most well known Thanksgiving food, but it isn't always the most liked. Favorite Thanksgiving dishes vary by region, but pie tends to be the most loved across the United States.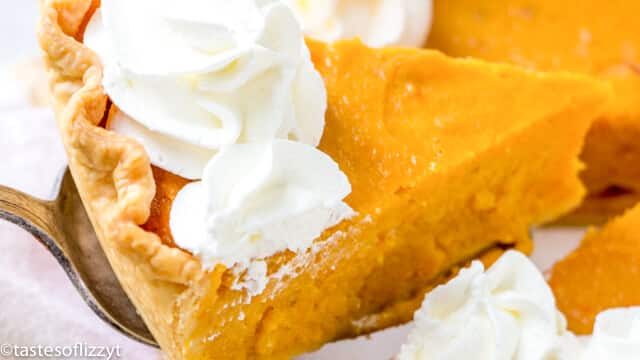 What are the two most popular Thanksgiving pies?
Apple comes in first place for the most popular Thanksgiving pies and pumpkin is in second place. (source)

Why do eat turkey at Thanksgiving?
Turkey was most likely not what the pilgrims were eating back in the 1600s. However, as immigrants came to America, they were foods such as turkey, which was indigenous to North America and fed a lot of people. (source)
What time do most people eat Thanksgiving dinner?
According to a survey in 2018, the early afternoon is the most common time to serve Thanksgiving dinner. (source) This allows for time for food to digest and to spend time with family and friends.