This is called Grandma's Zucchini bread because it is my great-grandma's recipe. Super moist and full of flavor. It makes two loaves and freezes well.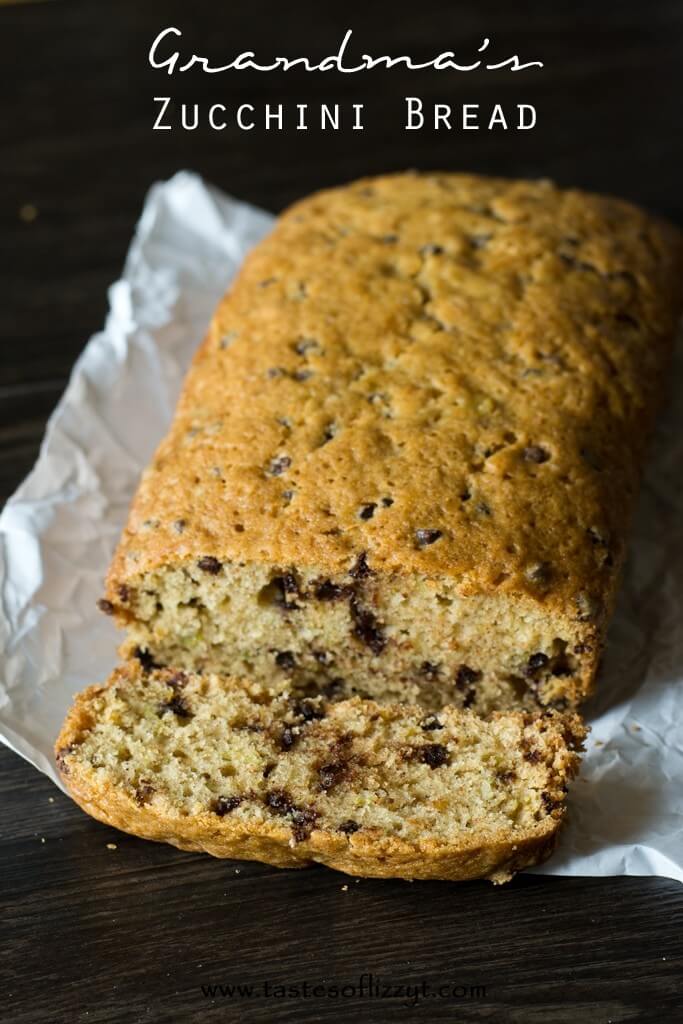 It's garden season. I don't know about you, but around this time of year our family's garden begins to burst and we get tomatoes, cucumbers, peppers, and beans. A few days ago we got our first strawberry EVER!!! I am not really a fan of many these healthy foods, especially tomatoes (yuck). But it is really exciting watching them grow, and I hate to say it, but tomatoes are pretty useful. But you will never catch me eating one without it chopped, ground, processed into something good: like tomato sauce on pizza. Or tomato soup.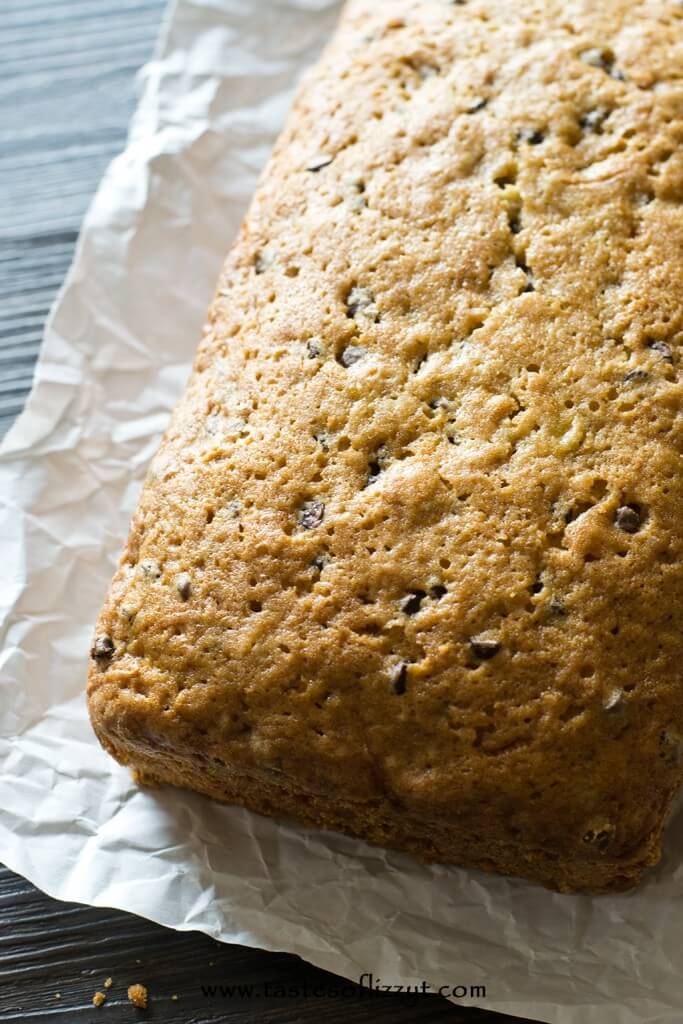 There is another food that I don't like. Zucchini. Do you have an over abundance of zucchini in your garden?  We always do at this time of year.  My mom and dad are trying to eat healthy, so they have grilled zucchini just about every day.  I eat only what I am made to eat of that zucchini.
So why am I posting this recipe? Because, just like tomatoes, all you need to do is grind zucchini up and put it into a dessert and suddenly, zucchini is one of my favorite foods. As long as I don't know it's there (or can't taste it), I'll eat it. I propose that zucchini should be hidden in a dessert, if eaten at all.
I call this Grandma's Zucchini Bread because my great-grandma used to make it all the time. It really is heavenly, even though it has a veggie in it. And a green veggie at that. That does kind of creep me out.
 You can add in whatever you want in this bread-chocolate chips, nuts, raisins-whatever you choose. Or, you can eat it plain, which we've done many times.  But I'm telling you, if you want your kids to eat it, definitely add in chocolate chips.  They'll love it!
You'll love this bread because it is easy and so full of flavor.  And it makes two loaves. Which is good, because it will go fast.
Thanks for visiting!
-Maddie
Yields 2
Grandmaâ??s Zucchini Bread
This is my great-grandma's recipe...a family favorite!
10 minPrep Time
10 minTotal Time
Ingredients
1 cup oil
2 cups sugar
2 tsp vanilla
3 eggs
2 cups grated zucchini
3 cups flour
1 tsp salt
1 tsp baking soda
1 tsp baking powder
1 tsp cinnamon
Instructions
Mix together the oil, sugar, eggs, vanilla and zucchini in a bowl. Set aside. In a separate bowl, mix together the flour, salt, baking soda, baking powder and cinnamon. Add the wet ingredients to the dry ingredients and mix just until combined.
Grease and flour two loaf pans. Split the batter between the two pans. Bake at 325 degrees for 1 hour.
Notes
Add in 1 cup of nuts, raisins, or chocolate chips, as desired. Our favorite addition is mini chocolate chips!
7.6.2
483
https://www.tastesoflizzyt.com/grandmas-zucchini-bread/
Some of our other favorite family recipes:
Slow Cooker Baked Bean Sausage Casserole