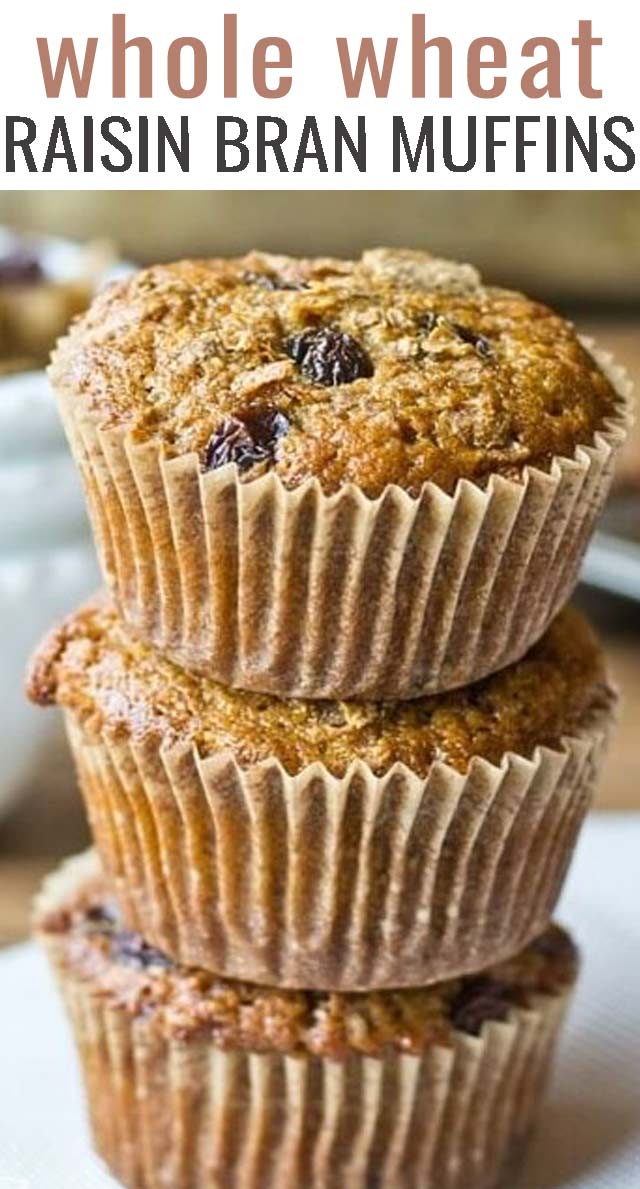 Raisin Bran Muffins are made with whole wheat flour, bran flakes and raisins for a sweet, healthy start to your day.
I'm going to be honest with you. I love raisins. It seems like people either love raisins or hate them. One of my favorite ways to eat these dried-by-the-sun fruit? Just by the handful.
We'll throw a handful of raisins in oatmeal cookies, popcorn bars or even cookie dough dip. They add a natural, sweet flavor!
Are bran muffins good for you?
When we really need to have a special treat, we make these Raisin Bran Muffins. And they're good for you! Here's why we love them:
They are made with whole wheat white flour and bran flakes, so they are full of heart-healthy fiber.
Coconut oil keeps them super moist.
California raisins give them just the right amount of sweetness along with extra fiber, potassium and 6% of your daily iron (per serving).
These make a perfect breakfast as your kids head out the door for school.
What is bran made of?
Bran is the outer shell of grains such as barley, rice, oats, wheat and corn. Bran flakes is that bran crushed up, put together with other binders, nutrients and seasonings.
For this recipe we used a store brand of "bran flakes". You can use Wheaties cereal if you'd like!
Side note: We chose to use bran flakes instead of raisin bran cereal so we could control the amount of raisins we put in. Feel free to use raisin bran cereal, we just recommend adding another handful of raisins to the batter when mixing.
How to Make Raisin Bran Muffins
We made some healthy substitutions in this recipe such as coconut oil and white whole wheat flour. You can use regular whole wheat flour if you'd like. And you can use a different type of oil if you prefer too (such as vegetable or canola).
In a small bowl, combine the buttermilk and baking soda. Set aside.
Mix together the coconut oil and brown sugar. Add the egg and beat well.
Add in the buttermilk/soda mixture and mix.
Then add the molasses and bran flakes and mix until combined.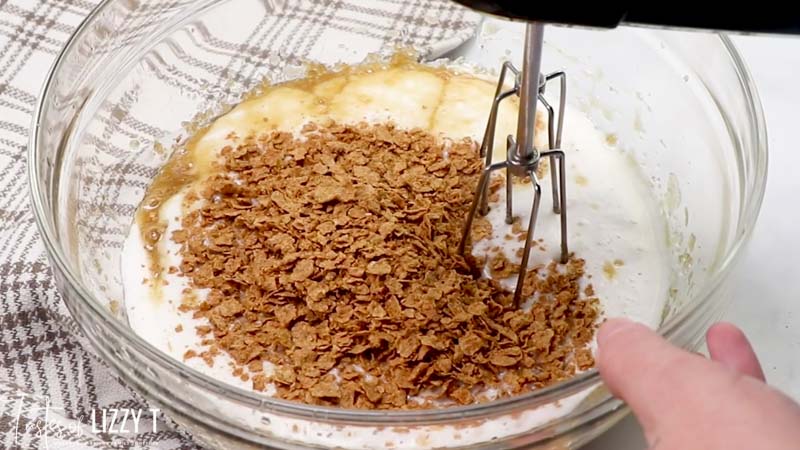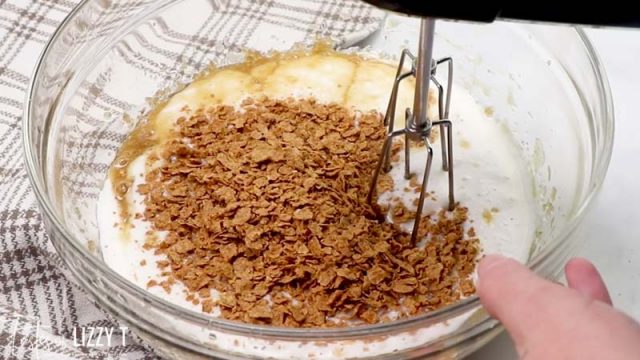 Stir in the flour, salt and cinnamon and mix just until combined. Do not overmix.
Fold in the raisins.
Use a large cookie scoop to scoop muffin batter into paper-lined muffin cups to 2/3 full.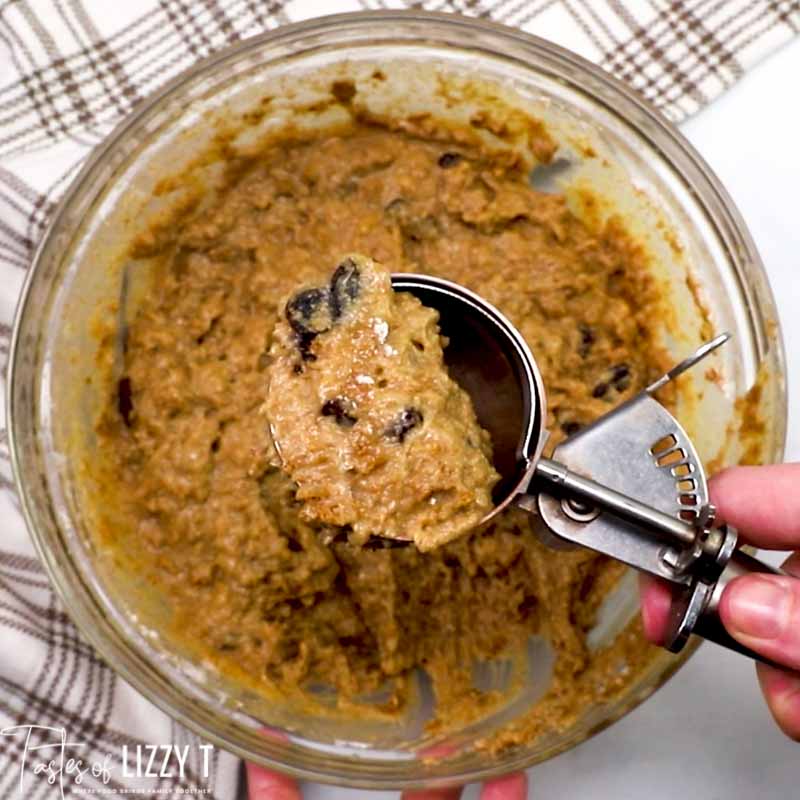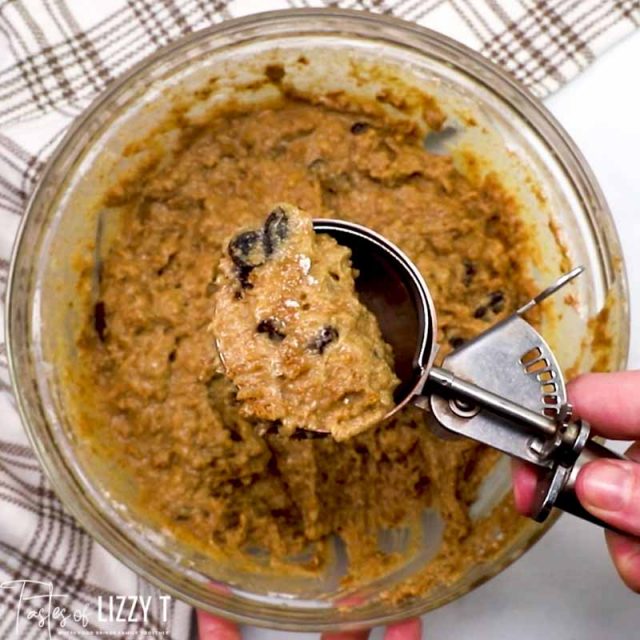 Bake at 425 degrees for 5 minutes, then lower the oven temperature to 375 for 12-15 minutes, until the top of the muffin bounces back when you touch it.
What if I don't have buttermilk?
We love the tang and tenderness that buttermilk gives these muffins. But what if you don't have any sitting in your fridge? Make your own homemade buttermilk!
Simply add a teaspoon of white vinegar to a measuring cup, then fill it the rest of the way with milk. Allow this to sit for 5 minutes, then gently mix. You'll have a great substitute for buttermilk.
Do muffins freeze well?
Another thing I love about these muffins is that they are freezer-friendly. Make up a few batches of these muffins, freeze them, then pop them out of freezer and into the microwave as you need them. They'll stay moist, tender and full of amazing flavor.
How long do muffins last in the freezer?
If you wrap the muffins in a plastic wrap and an airtight container, then muffins will keep for about 2-3 months in the freezer. This makes them a great breakfast on the go!
Other Muffin Recipes