A hot oven and the right dough are our secrets to making pizzeria-perfect pepperoni calzones. Stuff your calzone with all of your favorite pizza toppings or stick with classic pepperoni.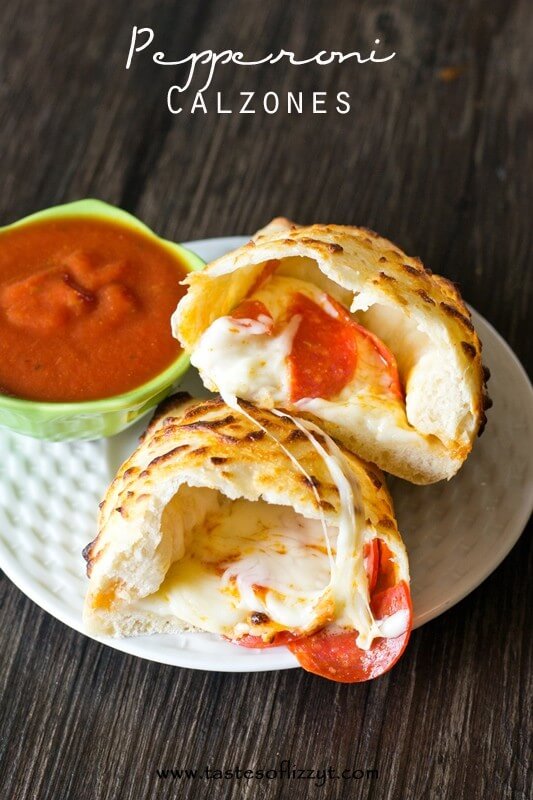 What do you think when pizza comes to mind? The first thing that comes to my mind is pretty obvious: steaming, round crust with hot pizza sauce, gooey cheese, and crispy pepperoni on top. It brings me back to every Friday at school when we had pizza and pop to celebrate the weekend. And then we would come home and have an even better tasting pizza for dinner.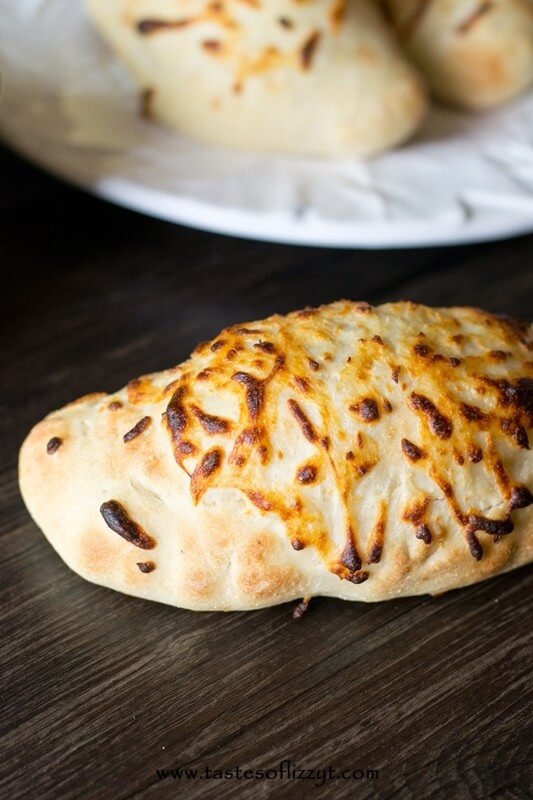 Today's post is a little twist on the usual Friday-pizza tradition. Pepperoni Calzones, probably the most pizza I could possibly eat stuffed into one crust, are different from normal pizza in shape, but are no different in taste. Just like a pizza without the sauce. I like to load my calzone with as much cheese as possible without it exploding in the oven. And never forget to sprinkle some cheese on top, because browned cheese is soooooo GOOD!  You probably already knew I was obsessed with mozzerella cheese, but when you taste this calzone, you will be, too.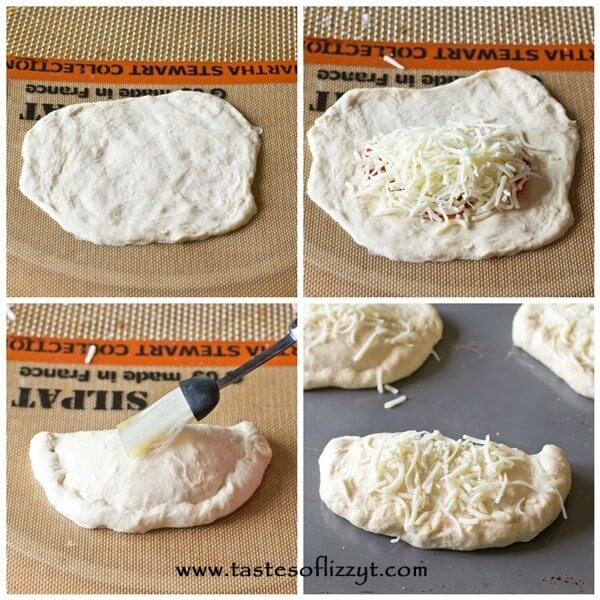 If you haven't made our pizza dough yet, you have to try it.  It bakes up the most deliciously flavored, crispy-on-the-outside, chewy-on-the-inside crust ever. Yes, it has yeast in it so it takes a bit of advance planning. Only about an hour total from mixing to rising. If you are serious about your homemade pizza like we are, you'll want to take the time to make a good pizza crust.
Making this calzone is pretty simple, there are just a few key steps that you can't afford to miss for the perfect calzone. To get the size that we have, divide 1 recipe of our pizza dough into 6 balls. The dough will be a little sticky, but that's OK. Be careful not to add a lot of flour for handling the dough. You want that dough to be sticky so your calzone seals when you pinch it together.
Roll each dough ball out and put pepperoni and cheese on half of the semi-circle, depending on how much you want. Don't be afraid to put a good amount of cheese on. If you are crazy like my dad, you can throw in peppers, onions, mushrooms…whatever makes you happy that day!
Now, here's the important part. When you go to close up your calzone, pinch the sides really good so that nothing can escape when you bake it. We pinched, folded, and pinched again to make sure that no cheese seeped out. We've had our precious cheese escape our calzones in the past all because we didn't fold it correctly or had too much flour to make the seal stick. But no worries, even if your calzone does let go of some cheese it'll still taste good.
Lastly, brush the tops of your calzones with a little splash of olive oil. Then sprinkle some garlic salt and mozzarella (or Parmesan) cheese on top. You can never have too much cheese.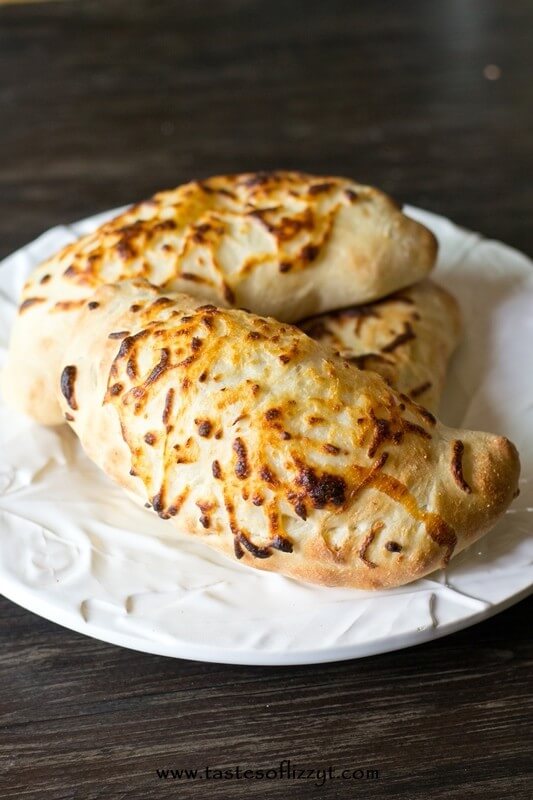 The key thing about making this calzone is to heat up the oven really, really hot. It will bake better and faster, too, giving you that nice crispy, yet chewy crust. Our oven's hottest temperature is 550 degrees, so that's what we cook our calzones at. It will only take about eight minutes to bake. Watch carefully so they don't burn. If your oven doesn't go to 550 degrees, set it for as high as it will go and add a minute or two to the baking time.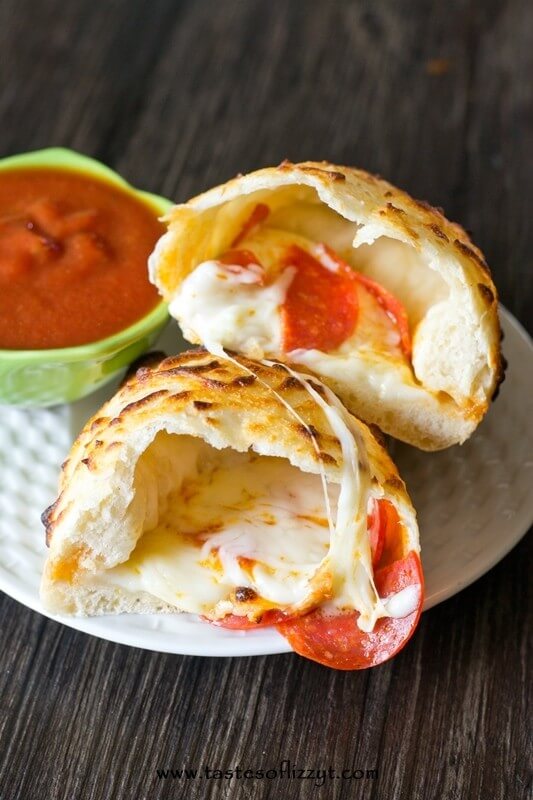 Have fun playing around with this recipe. We made six calzones.  Hungrier appetite? Make your calzones bigger! Just increase the baking time.  Need smaller snacks for school lunches?  Make your calzones smaller and reduce the baking time.  And don't forget the side of pizza sauce for dipping. You can find our favorite recipe here. Adults and kids alike will love them!
 Thanks for Visiting!
-Maddie