Tastes of Lizzy T participates in affiliate advertising programs. We may earn a commission when you make a purchase through links on our site.
Thin Mints® Brownies….Just 4 ingredients are all that is needed to make these fudgy, Girl Scout Cookie® Thin Mints Brownies!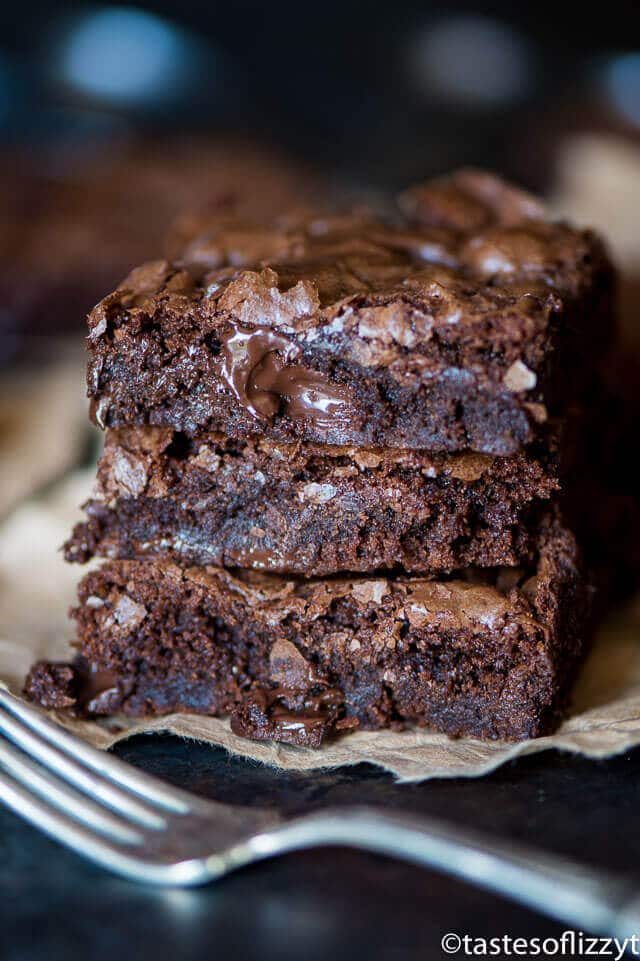 Thin Mints Brownies
Last week we went on a 5 day camping trip. I'll be the first to admit that although I like the idea of camping (ahem…s'mores, campfires and fresh air), I really am a terrible camper. The biting bugs, the gnat-filled shower houses, the driving rain that turns the campground to mud. Yuck. I wouldn't exactly call myself a prissy girl, but Girl Scout® I am not. 
Camping does remind me of scouting. I never had any Girl Scout® training, which is most likely why I am a bad camper. What I do have experience in is Girl Scout® cookies. Eating Girl Scout® cookies to be honest. Several of my friends as I grew up were Girl Scouts® and there was one time of year that I was jealous of their status as a scout. Girl Scout® cookie season. Thin, chocolate covered mint cookies, shortbread cookies, peanut butter filled cookies….I showed no partiality. I liked them all. I have fond memories of the doorbell ringing and finding Girl Scouts® ready and willing to take my cookie order! 
I go crazy for brownies of any kind, so although we often make homemade brownies, we also welcome quick 4-ingredient Thin Mints Brownies. The girls and I made 2 batches of these fudgy brownies. And though we started the afternoon on edge and very sleep-deprived, baking together always loosens us up, allows us to laugh together, and brings out the genuine smiles.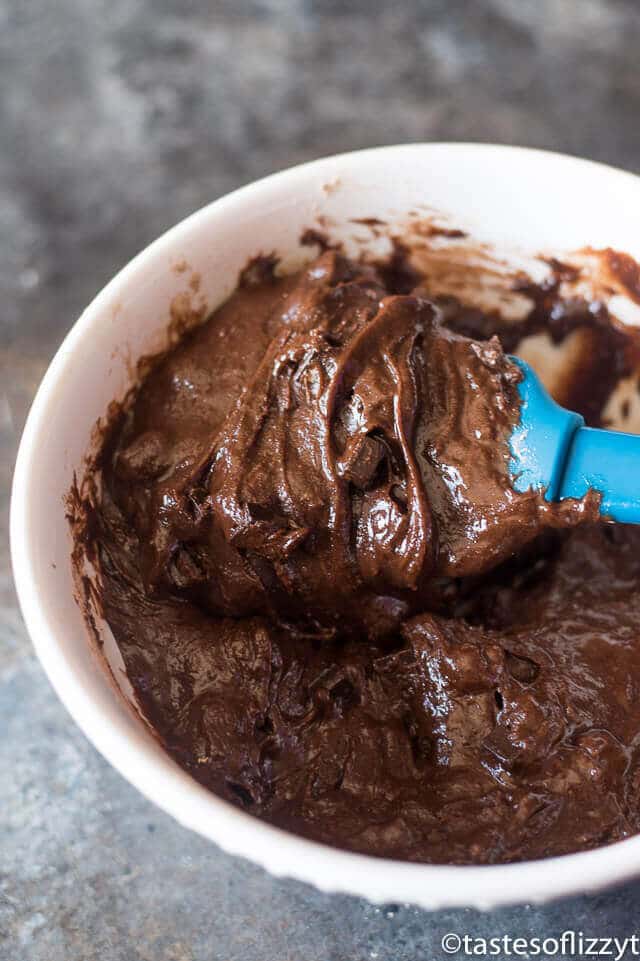 Easy Mint Brownies
All you'll need is 5 minutes to get these Thin Mints® Brownies in the oven. Our brownies took about 25 minutes to cook. I always put baked goods in the oven just a few minutes less than what the back of the box instructs….just in case. I found that at 25 minutes, the brownies were fudgy and soft. Just the way we like them! Once you start sniffing the chocolate mint aroma wafting from the oven, you'll have a hard time waiting for the brownies to cool down until you dig in. 
Pillsbury Brownie Mixes
What do I love the most about the Pillsbury™ Girl Scouts® Baking Mixes? They contain no colors, preservatives, or artificial flavors. Just what this mama thinks is best.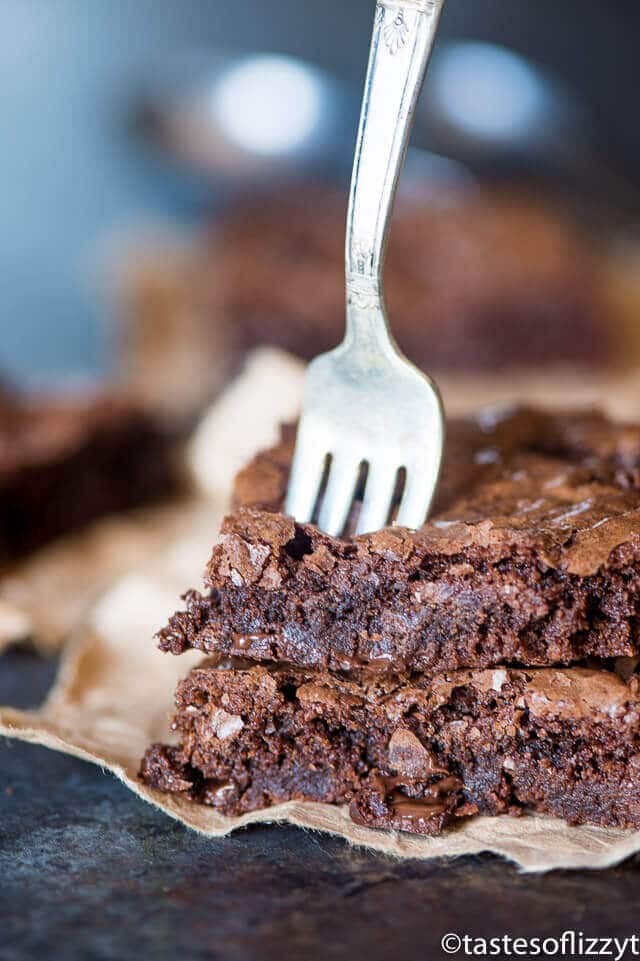 OTHER BROWNIE RECIPES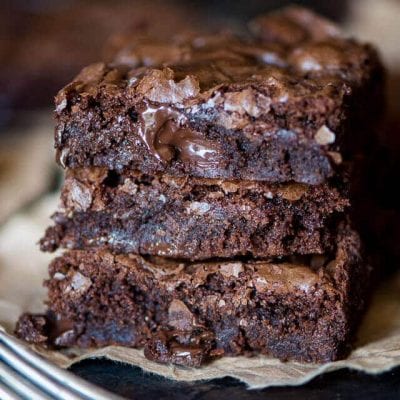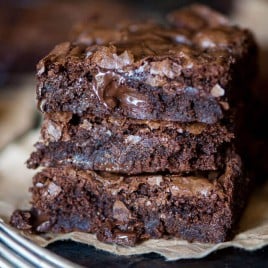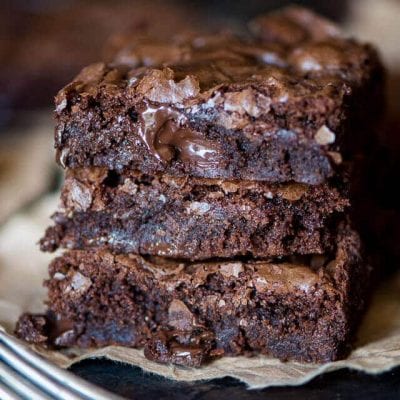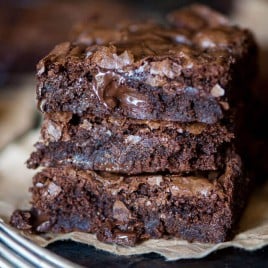 Thin Mints® Brownies
Thin Mint® Brownies....Just 4 ingredients are all that is needed to make these fudgy, Girl Scout Cookie® Thin Mints® inspired brownies!
---
Instructions
Preheat the oven to 350 degrees.

Spray an 8x8 pan with cooking spray.

In a bowl, stir together the brownie mix, water, oil and egg until well-blended.

Spread the brownie mix in the prepared pan.

Bake at 350 degrees for 25-29 minutes.

Allow the brownies to cool, then cut and serve them.
Nutrition
Calories:
81
kcal
|
Fat:
8
g
|
Cholesterol:
20
mg
|
Sodium:
8
mg
|
Potassium:
7
mg
|
Vitamin A:
30
IU
|
Calcium:
3
mg
|
Iron:
0.1
mg
This is a sponsored post written by me on behalf of The J.M. Smucker Company. The opinions and text are all mine