Whole30 side dishes that will get you through your Whole30 challenge. From sweet potatoes to salads, these are Whole30 recipes for the family.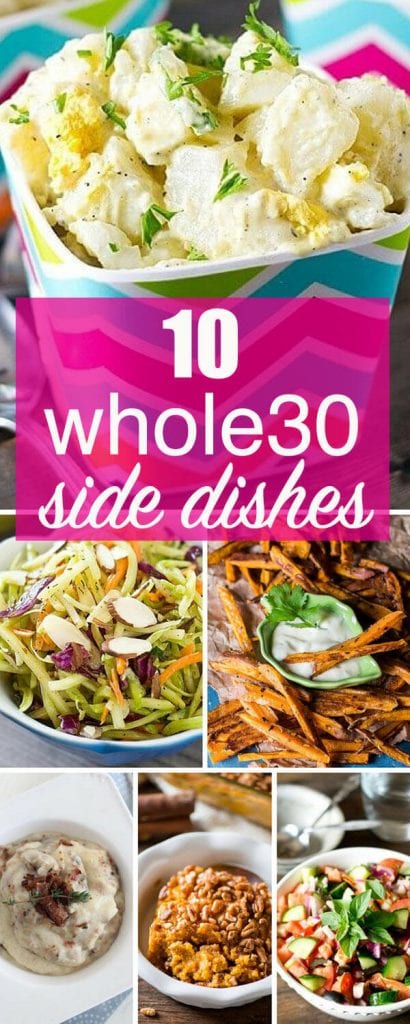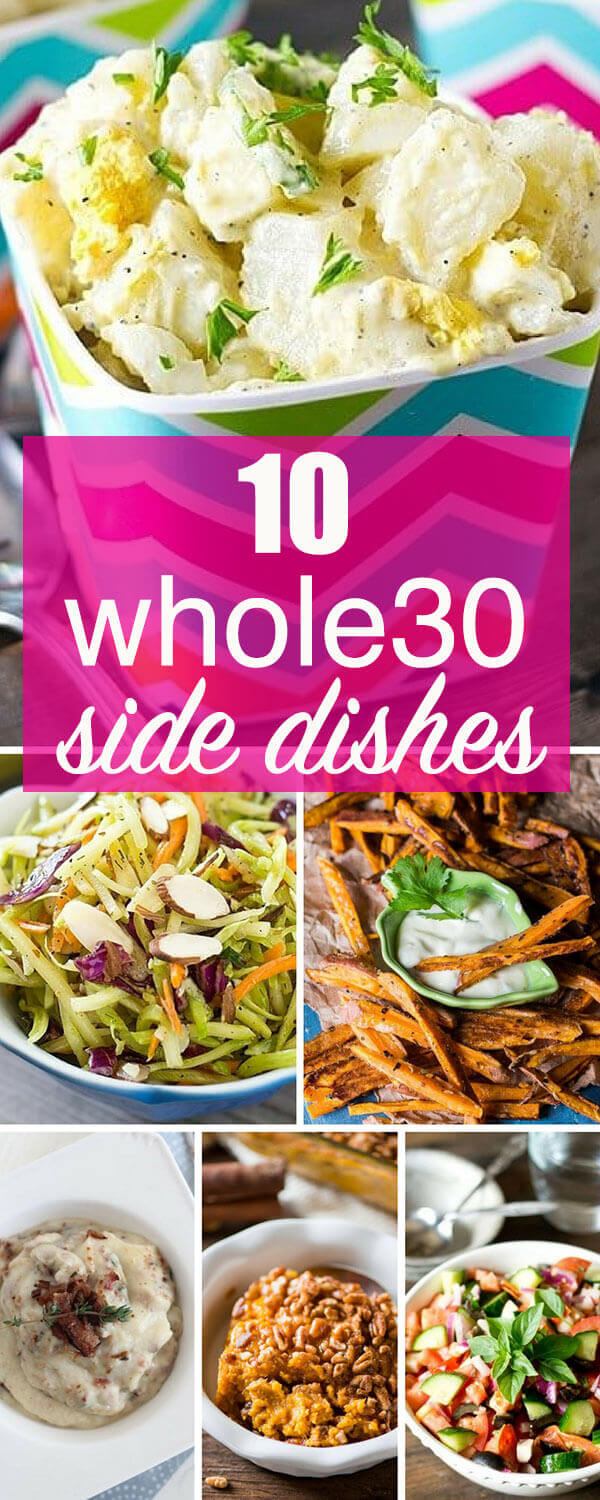 Whole30 Side Dishes
If you're walking through a Whole30 challenge, dinner can sometimes seem difficult to get creative with. I mean, you know you need meat, so you grill chicken, pork chops or prepare a juicy steak, but what do you serve with the main dish?
I've collected 10 of our most healthy Whole30 side dish recipes. All fit in the Whole30 eating plan. Most fit in a Paleo diet, which many transition to after completing a Whole30.
---
Whole30 Salad Recipes
Don't get stuck with boring Whole30 salads. Try these colorful, veggie-filled salads that are great for a lunch, too!
---
Whole30 White Potato Recipes
---
Whole30 Sweet Potato Recipes
Whole30 Sweet Potato Fries? Yes, please!
---
Other Whole30 Favorite Recipes to try
Need to learn more about the Whole30 program? Here's some of the best Whole30 books:
The Whole30: The 30-Day Guide to Total Health and Food Freedom
It Starts With Food: Discover the Whole30 and Change Your Life in Unexpected Ways
The Paleo Kitchen: Finding Primal Joy in Modern Cooking