You'll love the familiar flavor of these Bakery-Style Snickerdoodle Muffins. Homemade cinnamon chips leave little bursts of cinnamon inside moist mega-muffins.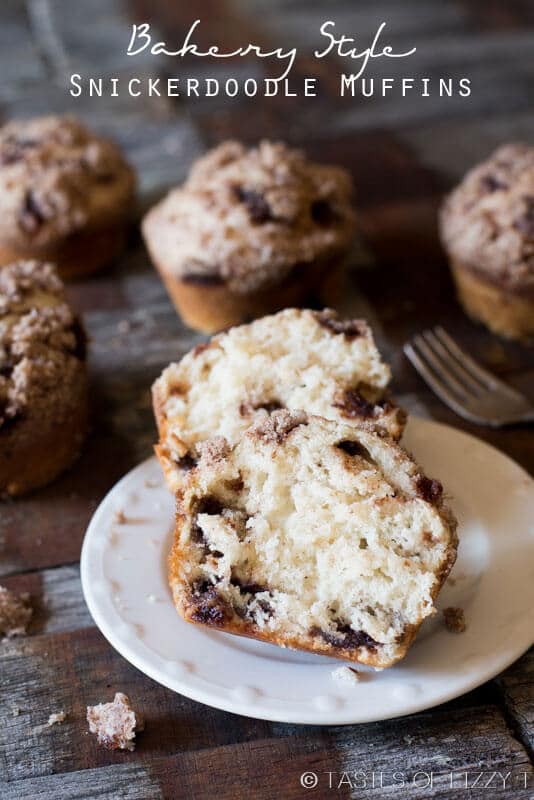 Snickerdoodle Muffins
What is your favorite breakfast sugar cereal? We don't get sugar cereal much in our home, but yesterday there was a beat-up box of Cinnamon Toast Crunch for really cheap at the store, so we bought it. We also bought Apple Jacks, Cheerios and Rice Krispies too, but I had Cinnamon Toast Crunch on the brain. My all-time favorite cereal won't even last a week. It's every man for himself when there's sugary cereal in the house. I'll enjoy it while I have it, though. You know of my love of peanut butter and chocolate, but what you may not have known is that the cinnamon and sugar combination is a close second.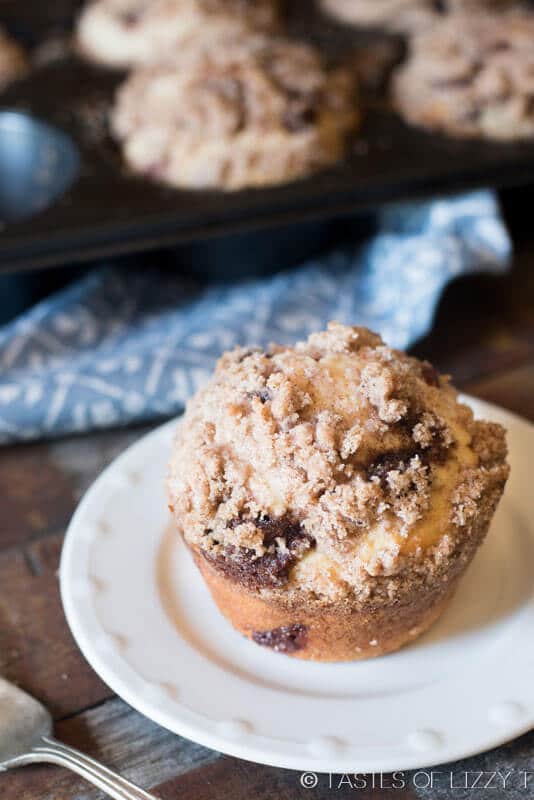 OUR LATEST RECIPES
You can imagine how over-excited I was to try these Bakery-Style Snickerdoodle Muffins. When I took my first bite, all I could say was "WOW." These were literally the best cinnamon muffins I had ever tasted! The only way to really know how good they are is to taste them yourself, but if there was one word to describe these muffins it would be: truly amazing. I guess that's two words, but these muffins deserve two words.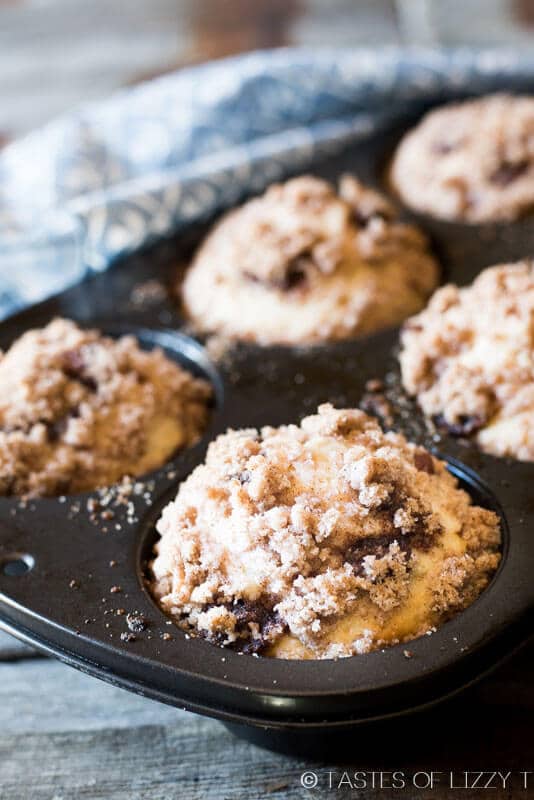 For this recipe, we made homemade cinnamon chips. Do you remember when we made these for our cinnamon chip scones? These cinnamon chips are made of cinnamon, sugar, shortening, and vanilla, and they are like bombs of cinnamon in your muffin! Definitely useful for anything cinnamon flavored you want to bake. (Like Snickerdoodles.)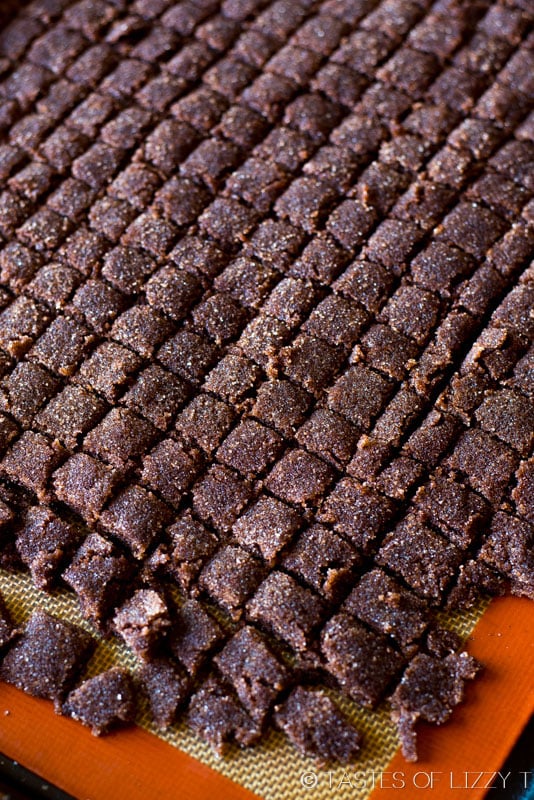 The bombs of cinnamon inside and the cinnamon streusel on top make these a hazard to uncontrolled cinnamon lovers like me. You won't be able to stop at one muffin!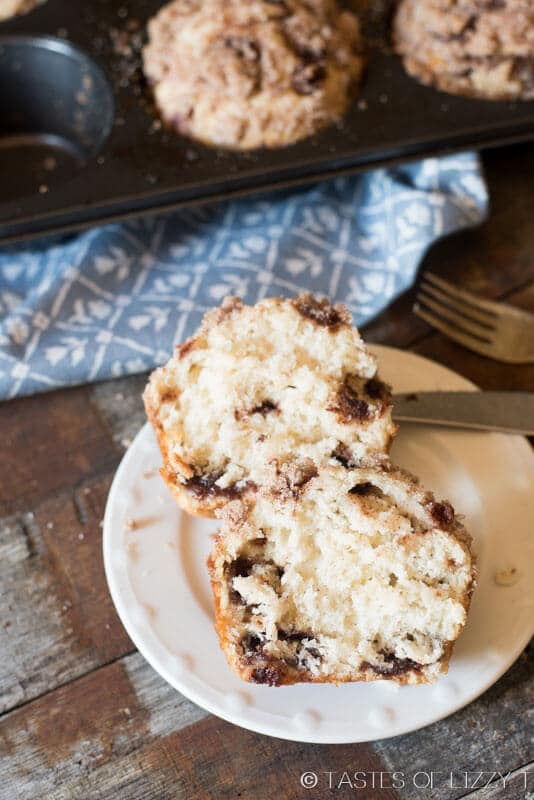 We wanted to make these muffins jumbo size like bakery-style muffins, which makes 6 muffins. If you don't want to ruin your diet quite as much by eating a big one, you can also put them into a normal cupcake pan and it would make 12. All you'd have to do then is reduce the oven temperature and the baking time a little bit. Either way, these muffins won't last very long because of their irresistible flavor and texture!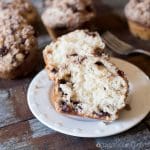 Snickerdoodle Muffins
You'll love the familiar flavor of these Bakery-Style Snickerdoodle Muffins. Homemade cinnamon chips leave little bursts of cinnamon inside moist mega-muffins.
Ingredients
2

cups

all-purpose flour

1/2

cup

sugar

1

tablespoon

baking powder

1/2

teaspoon

salt

1

large

egg

3/4

cup

milk

1/3

cup

canola oil

3/4

cup

cinnamon chips
Topping:
1/4

cup

all-purpose flour

1/4

cup

white sugar

1/2

teaspoon

cinnamon

2

tablespoons

butter

(softened, but not melted)
Instructions
In a large bowl, combine the flour, sugar, baking powder and salt. In a small bowl, beat the egg, milk and oil. Stir into dry ingredients just until combined. Do not overmix. Fold in the cinnamon chips.

Fill 6 greased or paper-lined jumbo muffin cups three-fourths full.

For the topping, mix together the flour, sugar and cinnamon in a bowl. Mix in the butter until the mixture is crumbly. Divide the streusel evenly over the top of the muffins.

Bake at 375 degrees for 25 minutes or the top of the muffin bounces back when you touch it. Cool for 5 minutes before removing to a wire rack to cool completely.
Recipe Notes
If you'd like to make regular muffins, bake them at 400 degrees for 18-20 minutes or until they test done.
Nutrition Facts
Snickerdoodle Muffins
Amount Per Serving
Calories 556
Calories from Fat 207
% Daily Value*
Total Fat 23g 35%
Cholesterol 47mg 16%
Sodium 270mg 11%
Potassium 298mg 9%
Total Carbohydrates 78g 26%
Protein 7g 14%
* Percent Daily Values are based on a 2000 calorie diet.
Adapted from Taste of Home