Cola Burgers are a twist on a traditional burger. A french dressing and cola basting sauce give your burger a perfectly grilled flavor!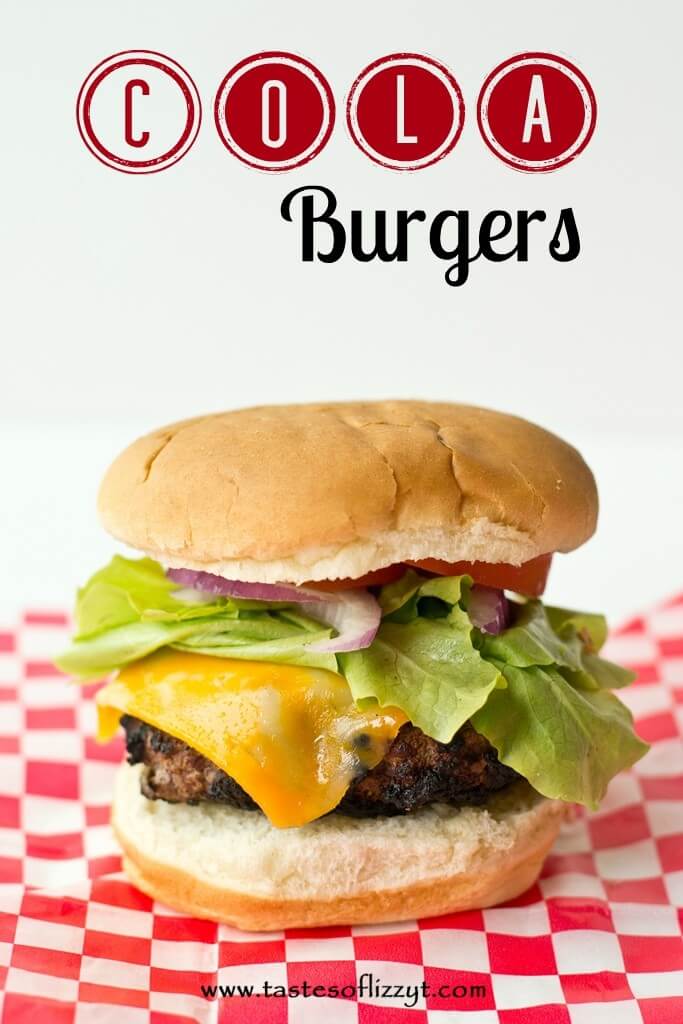 We'd love to have you "like" us on Facebook!
I love grilling season. We've had several parties at our house lately where we've grilled out. I'm notorious for making too much food.  Really, I'd rather have too much food than run out of food.
But, I think the real reason I plan too much food is that I look forward to the leftovers.
We've had our share of burgers lately, mostly because of leftover burgers from parties. In fact, my son asked the other day when we were going to have a "real meal".  That is…not burgers or hot dogs.
But when we have leftovers burgers like this?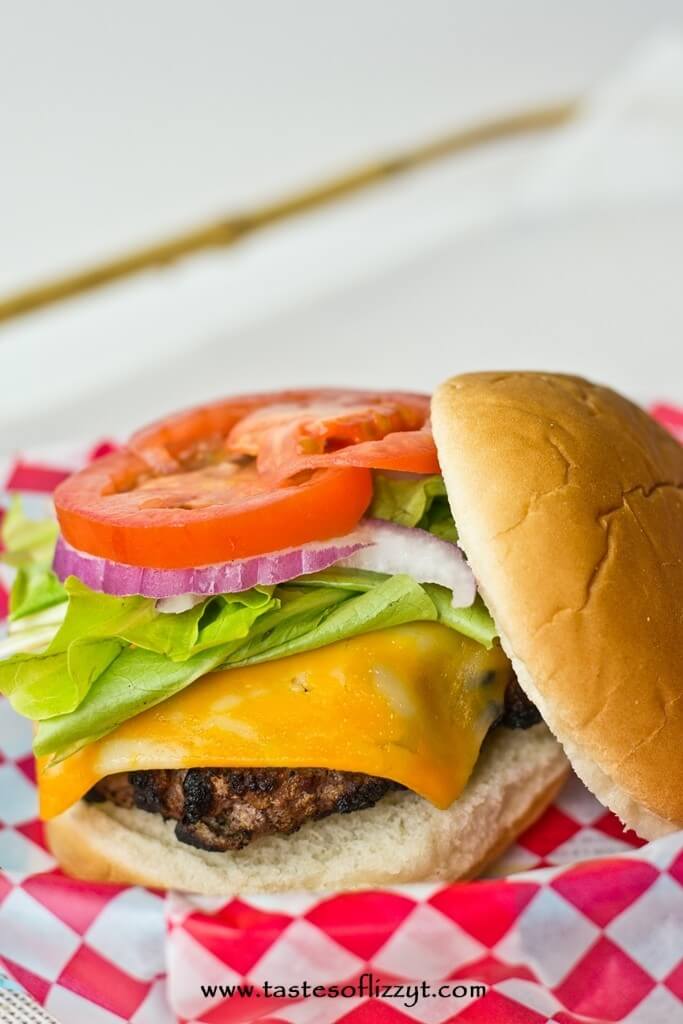 I'm not complaining. I think it's going to be awhile before I get tired of them.
I found this recipe in a Taste of Home magazine years ago and made them all the time.  If we were having burgers, these are the kind I made.
As time passed, I got away from making them, but this past holiday weekend, decided to pull out the recipe. And I'm so glad I did. They were just as good as I remembered!
These Cola Burgers are a little twist on a normal hamburger patty. They've got a weird, but strangely good combination of french dressing, eggs, saltines, Parmesan cheese and Coke mixed in with the beef.
If this wasn't enough, they have a basting sauce of more French dressing and Coke.
Just baste this special sauce on the burgers while they are grilling.  The glaze makes the burgers slightly crispy and completely flavorful.
Some burgers tend to get a little dry and tough on the grill. Not these Cola Burgers.
They don't fall apart on the grill, but are super moist.
Even after eating them for the third day in a row:)
A grilling hint:  In order to keep your burgers from sticking to the grates, do not put them on the grill until it reaches at least 400 degrees. We always used foil and cooking spray until we tried this trick. It completely works for us!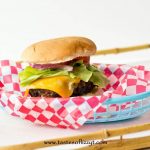 Cola Burgers
Cola Burgers are a twist on a traditional burger. A french dressing and cola basting sauce give your burger a perfectly grilled flavor!
Ingredients
1

large

egg

1/2

cup

Coca-Cola

divided

1/2

cup

crushed saltine crackers

6

Tbsp

French salad dressing

divided

2

Tbsp

grated Parmesan cheese

1 1/2

pounds

ground beef
Instructions
Preheat a grill until it reaches about 400 degrees. In a bowl, mix together the egg, 1/4 cup of Coca-Cola, saltines, 2 tablespoons of French dressing, and Parmesan cheese. Mix in the ground beef. Form into 6 patties.

Pour the remaining Coca-Cola and dressing into a small bowl, and mix well.

Grill burgers, brushing with the Coca-Cola during grilling. Grill for about 6 minutes on each side, or until they are cooked as you like them.
Recipe Notes
I used 80/20 ground chuck for these burgers. Don't put the hamburgers on the grill until it reaches about 400 degrees.
Nutrition Facts
Cola Burgers
Amount Per Serving
Calories 412
Calories from Fat 279
% Daily Value*
Total Fat 31g 48%
Cholesterol 112mg 37%
Sodium 307mg 13%
Potassium 337mg 10%
Total Carbohydrates 8g 3%
Protein 21g 42%
* Percent Daily Values are based on a 2000 calorie diet.