Thanks to the Ohio Beef Council for sponsoring this recipe and reminding us of the health benefits of beef. As always, all opinions are my own.
Make Mexican meatloaf, then use the leftovers to create mexican meatloaf sandwiches that will give you a protein-packed lunch.
Mexican Meatloaf Sandwiches
There are two kinds of people in the world. Meatloaf haters and meatloaf lovers. I fall into the first category. And thankfully my family does too.
If you fall into the second category, my goal is to convince you that you do in fact need meatloaf in your life. This is not your grandma's meatloaf (although my grandma's meatloaf was delicious).
It's a Mexican meatloaf made with lean ground beef, Colby cheese, red onions, green peppers and spicy seasonings.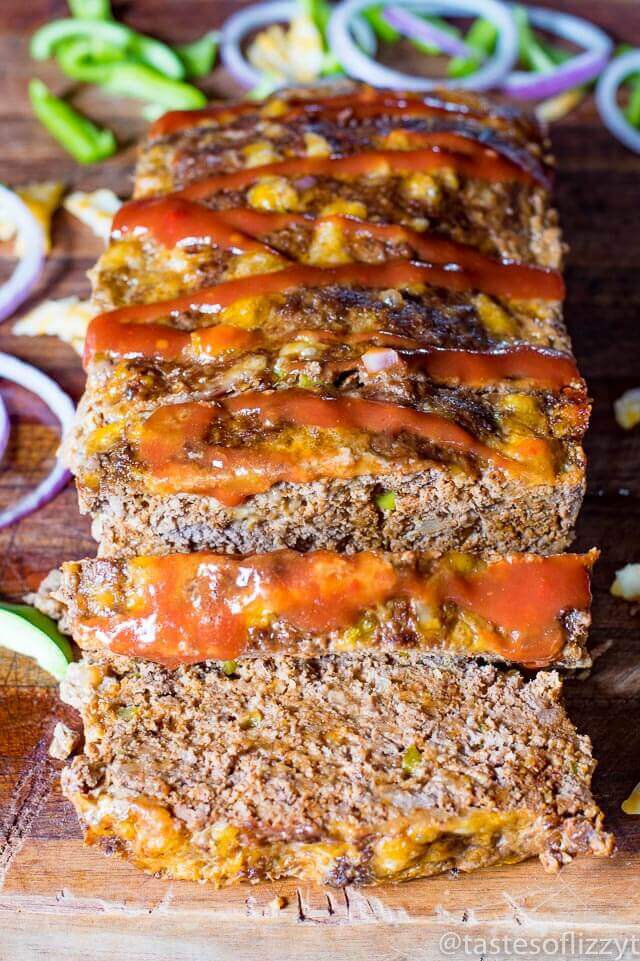 This Mexican meatloaf serves as a perfect dinner alongside potatoes, corn and rolls, but what we love to do with it?
Make it into Mexican meatloaf sandwiches.
I mean really, who wouldn't like to see this in their lunch bag?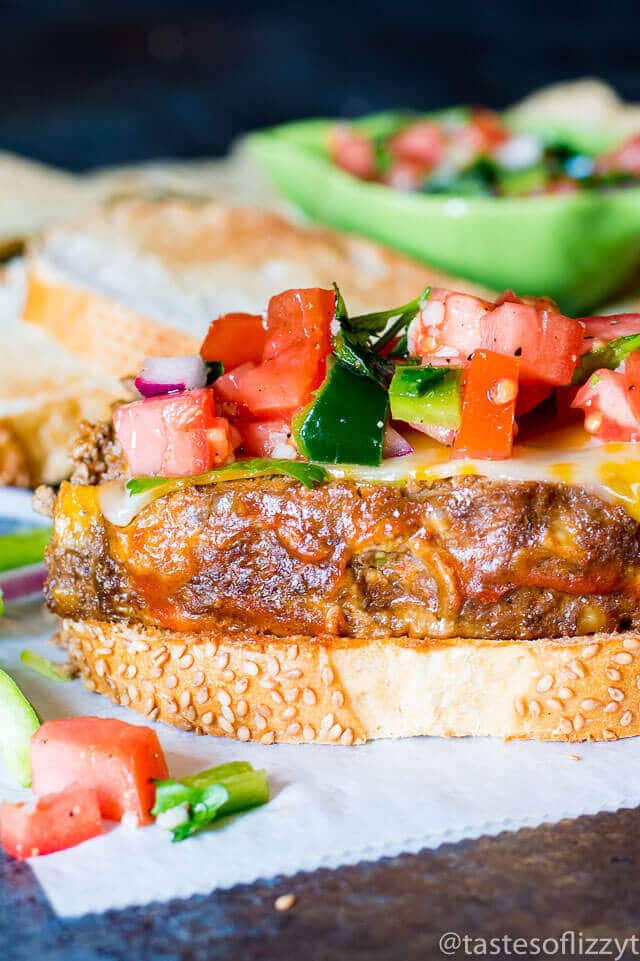 Thickly sliced rustic bread, topped with a generous portion of meatloaf. I cut our meatloaf into 8 slices to get 8 sandwiches, but you can cut them thicker or thinner depending on the size of bread and appetite you have.
Add a slice of Colby cheese and a sprinkling of fresh salsa, then place the second piece of bread on top for a protein-filled, healthy lunch solution!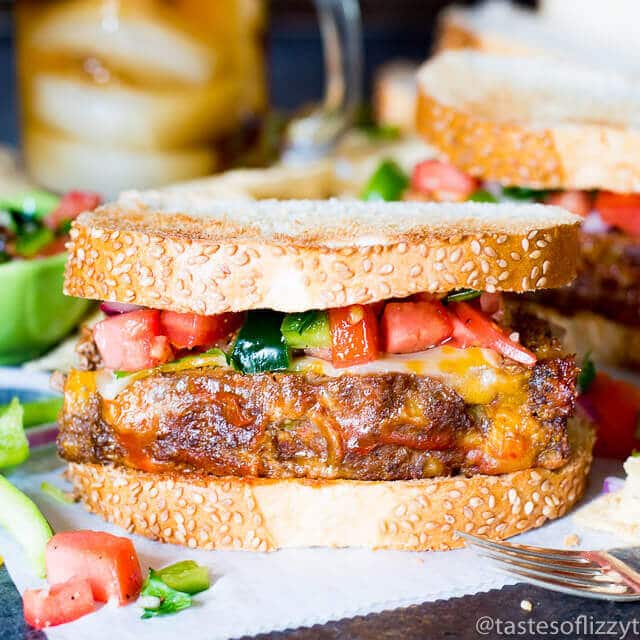 My husband and children give the goofy, evil laugh when they see this meatloaf sandwich on their lunch plate. It just makes him happy. Which in turn makes this girl happy!
What do you think? Do you think you could set aside your preconceived notions about meatloaf to fill you lunch bag with this 21st-century Mexican meatloaf sandwich?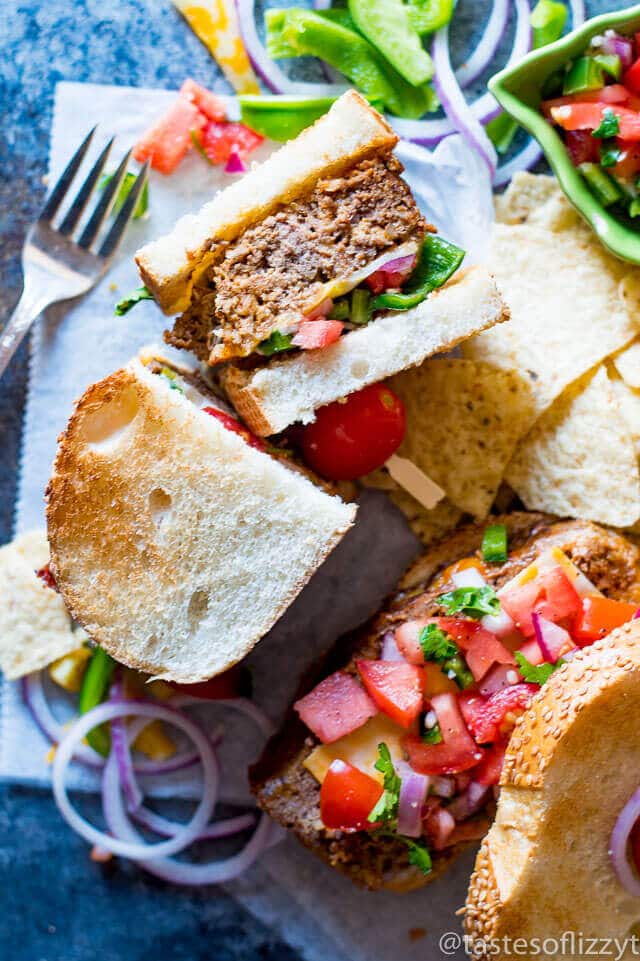 I've partnered with the Ohio Beef Council to bring you this recipe. Beef is a healthy, high-quality protein choice, offering more than 10 essential nutrients and more than half of the daily recommended protein in just a 3-ounce serving.
With kids going back to school, protein is so important to help keep them focused throughout the day so they can do their best on their work. Are they spending their time at the sports field after school? Exercise is more effective when paired with a high-protein diet. Beef helps to build those muscles and keep their bodies strong.
Did you know there are 17,000 beef farming families in Ohio? I've been to a few of those farms and they are committed to taking care of their animals, protecting the environment, and getting safe, healthy beef on your table. You can see which Ohio farmers live near you at OhioBeef.org.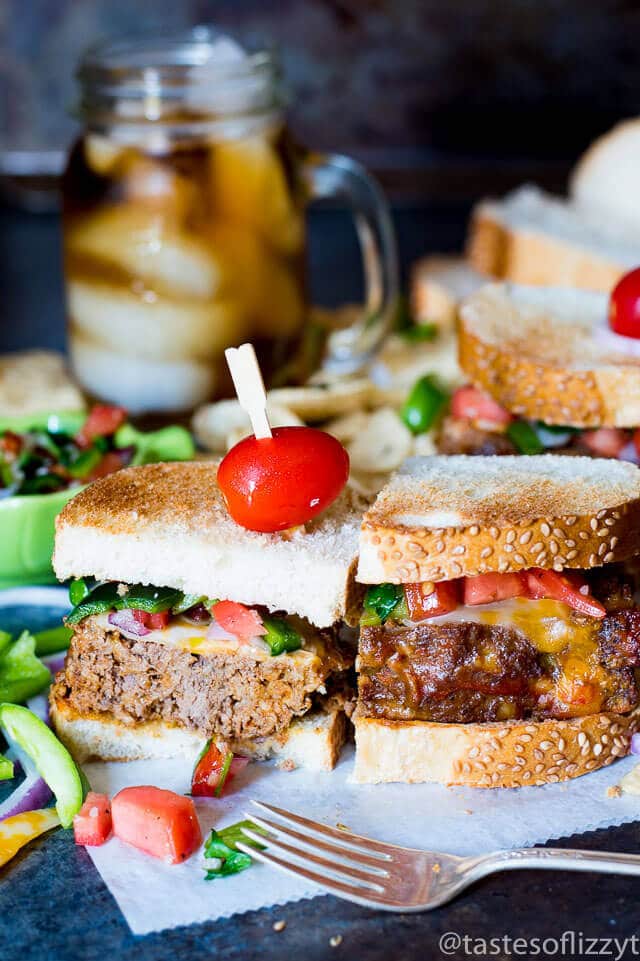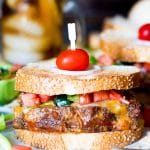 Mexican Meatloaf Sandwiches
Make Mexican meatloaf, then use the leftovers to create meatloaf sandwiches that will give you a protein-packed lunch. Serve with cheese and fresh salsa.
Ingredients
For the Meatloaf
2

pounds

lean ground beef

at least 85% lean

2

large

eggs

1/2

cup

quick cooking oats

1/3

cup

chopped green pepper

1/4

cup

chopped red onion

1

tablespoon

paprika

1

tablespoon

chili powder

1/2

tablespoon

cumin

1/2

tablespoon

oregano

1/2

teaspoon

dry mustard

1/4

teaspoon

black pepper

1/4

teaspoon

salt

1 1/2

`cups

shredded cheddar cheese
Sandwich Ingredients
16

slices

bread

8

slices

sliced colby cheese

2

cups

fresh salsa
Instructions
Preheat the oven to 350 degrees.

Combine all of the meatloaf ingredients in a large bowl. Mix well.

Spray a 9x5 loaf baking pan with cooking spray.

Press the beef mixture into the loaf pan.

Bake for 55-60 minutes, or until the internal temperature reads 160 degrees.

Once the meatloaf has cooled, slice the meatloaf.

To make the sandwiches, place a slice of meatloaf on a piece of bread. Top with cheese and fresh salsa. Place a second piece of bread on the top.

Serve immediately.
Recipe Notes
*If you'd like, you can drizzle taco sauce on the meatloaf for a dressing.
Nutrition Facts
Mexican Meatloaf Sandwiches
Amount Per Serving
Calories 633
Calories from Fat 279
% Daily Value*
Total Fat 31g 48%
Cholesterol 183mg 61%
Sodium 1336mg 56%
Potassium 842mg 24%
Total Carbohydrates 38g 13%
Protein 49g 98%
* Percent Daily Values are based on a 2000 calorie diet.
Our favorite beef recipes: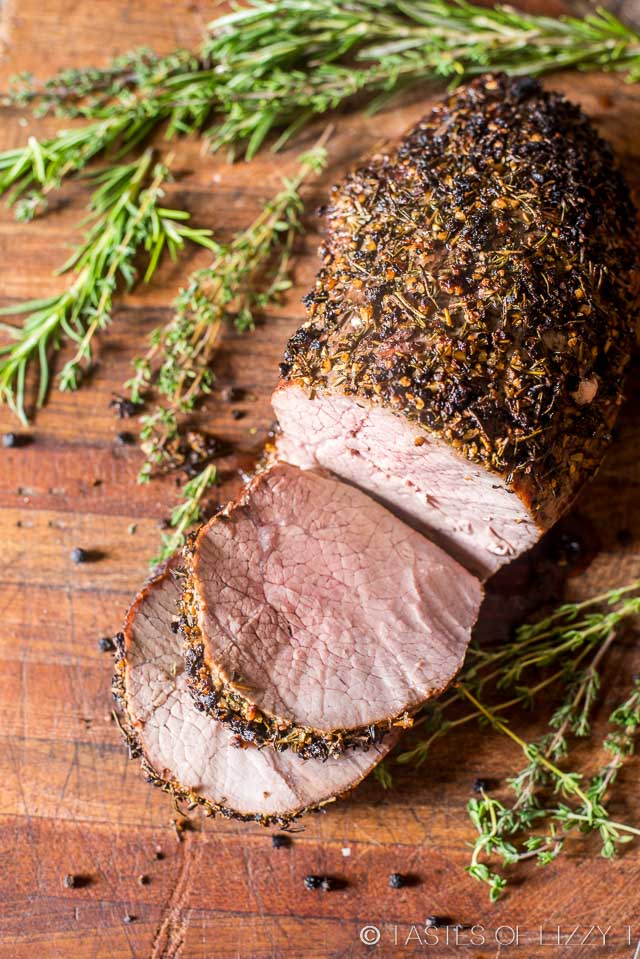 Cheese-Stuffed Lasagna Burgers