Tastes of Lizzy T participates in affiliate advertising programs. We may earn a commission when you make a purchase through links on our site.
Don't get stuck in a rut! Try some of our best Whole30 dinner recipes to keep your family smiling while you are eating healthy.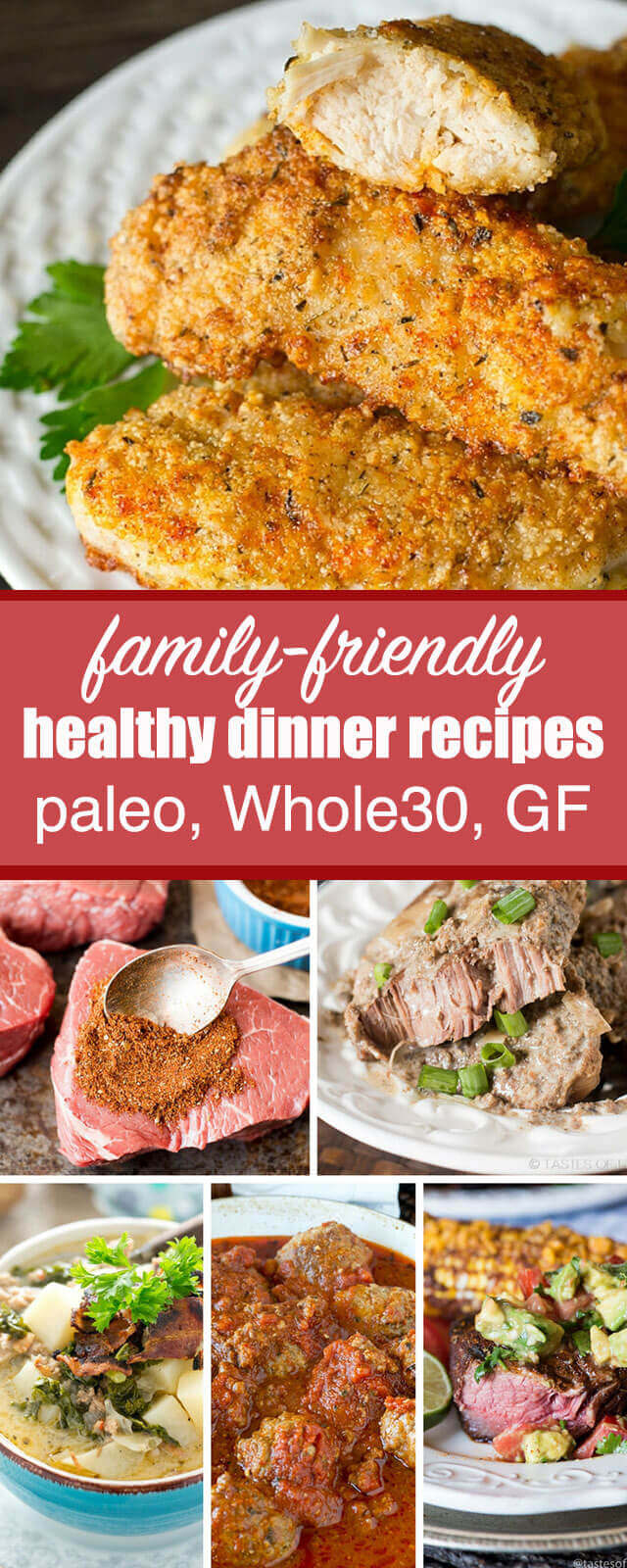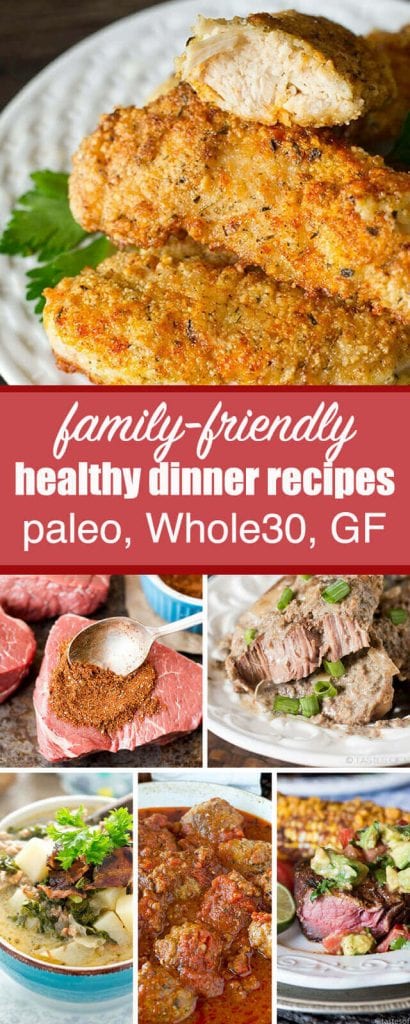 BUY OUR DOWNLOADABLE HEALTHY DINNER RECIPES COOKBOOK WITH 22 OF OUR MOST POPULAR HEALTHY MAIN DISH RECIPES INCLUDING PALEO, WHOLE30, GLUTEN FREE AND SUGAR FREE OPTIONS!

ONLY $4.99!
"Mom, really? We're having THAT for dinner?"
As a mom, I find it is hard to feed my family healthy dinners that they actually like. I grew up on good, old-fashioned comfort food and I want them to have the same. But when it comes down to it, I want especially want them to learn how to eat smartly. To watch their sugar and carb intake. To realize the importance of eating protein and vegetables.
And I want them to learn to love real food.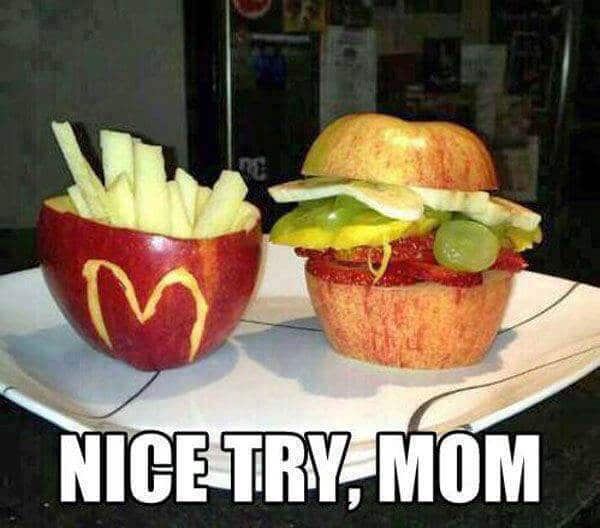 As seen on BuzzFeed.
For the past few years, I've worked to create healthy dinner recipes that my family loves. Many of these are recipes I grew up with. I swapped out a few of the processed ingredients and replaced them with 100% real food. Many of the recipes fit the paleo and Whole30 challenge diets or are easily adapted to fit whatever your dietary needs are.
Whole30 Menu Ideas
Paleo/Whole30 Beef & Ground Beef Recipes
Whether it is ground beef or a roast beef dinner, these comforting beef recipes will have you coming back for seconds.
Paleo/Whole30 Soup Recipes
Nothing says comfort food like soup!
Paleo/Whole30 Fish Recipes
My family RAVES about this battered fish!
Paleo/Whole30 Chicken Breast Recipes
Our favorite meat to fix for dinner is chicken, simply because it is so versatile.
Paleo/Whole30 Crockpot Recipes
Many of these work great for healthy freezer meal ideas, too. Make in advance, freeze, then put it in the slow cooker in the morning for a warm dinner after work.
Guide to the Whole30 Challenge
Wondering where to start? Click here and you'll find all the information you need to get started eating healthy.
Where do I find special ingredients for the Whole30?
Whole Foods and Trader Joe's are great places to find items such as tapioca starch and gluten free flours for creating delicious paleo recipes. If you're looking for an easy way to find great deals on healthy foods without leaving home, give Thrive Market a try. They cut out the middleman to give you the best prices on natural products and healthy foods. Get 25% off and free shipping right here!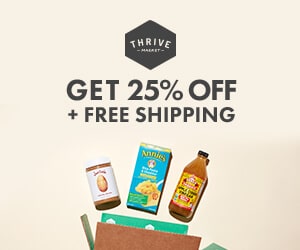 Resources for the Whole30 Program
Here are our favorites:
The Whole30: The 30-Day Guide to Total Health and Food Freedom
It Starts With Food: Discover the Whole30 and Change Your Life in Unexpected Ways
The Paleo Kitchen: Finding Primal Joy in Modern Cooking
Well Fed: Paleo Recipes for People Who Love to Eat