These Chicken Ranch Burgers are a great change of pace from the traditional burger. You'll love the combination of ranch dressing and barbecue sauce!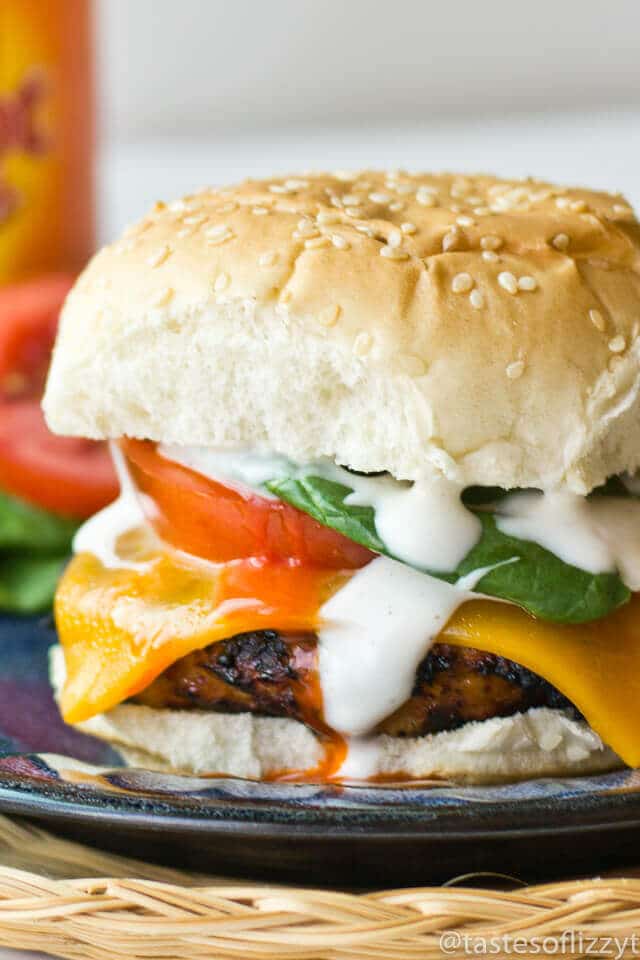 We love getting creative with our burgers around here.
In the summer, we grill out. A lot.
I really could eat grilled burgers, chicken, pork chops, or any kind of meat, almost every day of the summer and not get sick of it!
We often buy ground chicken to replace ground beef, so when I saw this recipe for Chicken Ranch Burgers, I knew it was one we had to try.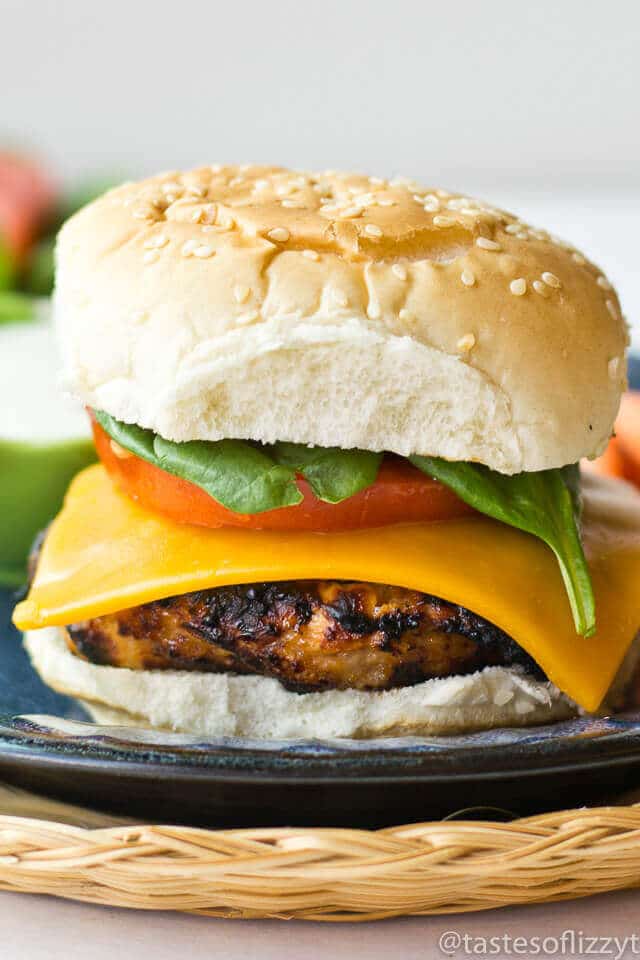 Now, when I told the kids we were trying chicken burgers, they were less than thrilled. In fact, even I was a little leery of a chicken burger. I mean, when I'm in the mood for a burger, I want a burger. Thick, juicy ground beef. We'd never tried grilling the ground chicken in patties before.
This recipe, which we adapted a bit, got great reviews on Julie's Eats and Treats. I figured we were pretty safe with anything that is ranch.
One bite from each of us and we were hooked! These burgers are so full of flavor and were not dry at all like I thought they might be. The barbecue sauce and ranch dressing combination reminded me of the Barbecue Chicken Salad that we love so much. It was only last year that I started putting ranch dressing and barbecue sauce together. I don't know what took me so long…it's fantastic!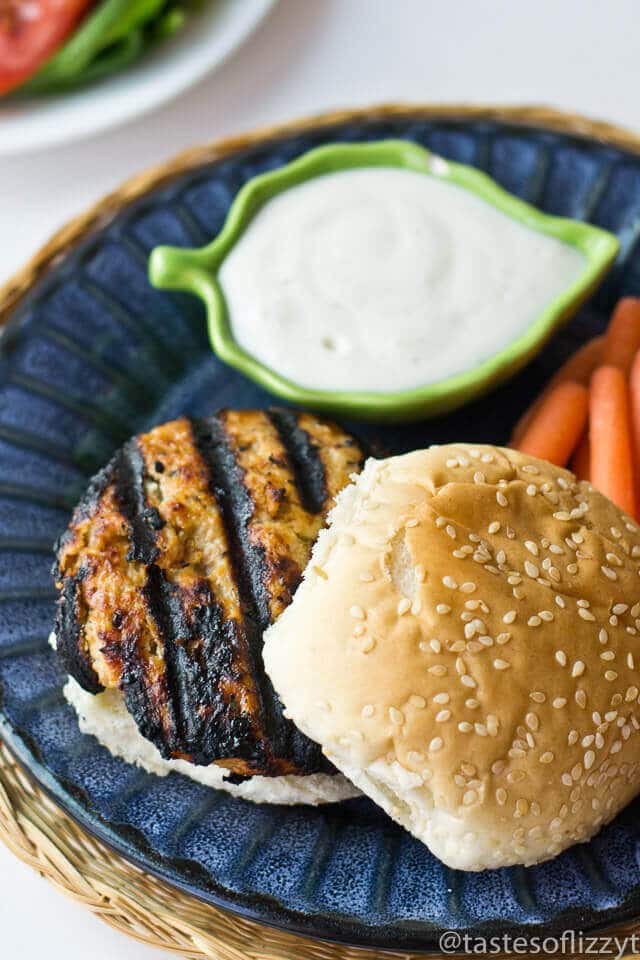 Here are a few cooking hints:
1. I didn't have Panko bread crumbs, so made some homemade bread crumbs from leftover hot dog buns. I broke them into pieces and put them in the oven at 200 degrees for about 20 minutes, or until they were dry enough to crumble up. This worked great and they ended up more the Panko bread crumb size, bigger than normal store-bought bread crumbs.
2. After I mixed everything up, the meat mixture seemed very wet and I wasn't confident that they were going to hold together on the grill. I made them about an hour in advance and put them in the fridge. The patties seemed firmer after they sat in the fridge, and they stuck together through grilling. I'm not sure if I would have had to do this, but it definitely didn't hurt!
3. Remember to completely heat the grill up to at least 400 degrees before putting the patties on. This is our little trick we use, and the meat doesn't stick to the grill that way! No more foil sprayed with cooking spray!
We hope you love this recipe as much as we did!
Chicken Ranch Burgers
These Chicken Ranch Burgers are a great change of pace from your traditional hamburger!
Ingredients
1

lb

ground chicken

3/4

cup

Panko bread crumbs

1 1/2

teaspoons

dried Italian seasoning

1

tablespoon

dried onion

1

teaspoon

seasoned salt

1

teaspoon

garlic powder

2

tablespoons

barbecue sauce

4

tablespoons

ranch dressing
Instructions
In a bowl, mix together all of the ingredients until completely combined. Form into 4 patties.

Heat your grill to at least 400 degrees. Once the grill is heated, put the patties on the grill, cooking for 4-6 minutes on each side.

Serve with lettuce, tomatoes, cheddar cheese and ranch dressing on buns.
Nutrition
Calories:
303
kcal
|
Carbohydrates:
14
g
|
Protein:
21
g
|
Fat:
17
g
|
Saturated Fat:
3
g
|
Cholesterol:
102
mg
|
Sodium:
986
mg
|
Potassium:
682
mg
|
Fiber:
1
g
|
Sugar:
4
g
|
Vitamin A:
30
IU
|
Vitamin C:
1.5
mg
|
Calcium:
50
mg
|
Iron:
1.9
mg