7 simple ingredients make up this classic, old fashioned pound cake. It's thick and rich with a golden interior. Top with a sweet vanilla glaze for a simple dessert.

While Mom and Dad are still going strong with their Whole30, I am left with the hard work. (Just kidding, I get the fun job!!) Someone in our family has to keep making sweets for the world to see! Good thing that's my job, because eating healthy ALL the time pretty much drives me insane. I think I'm allergic…
Despite my condition, I do still try to eat healthy. But sometimes, my diet sometimes has to take a "pause" so I can lick the frosting off of the spoon. Then I go eat an apple and pretend like it never happened.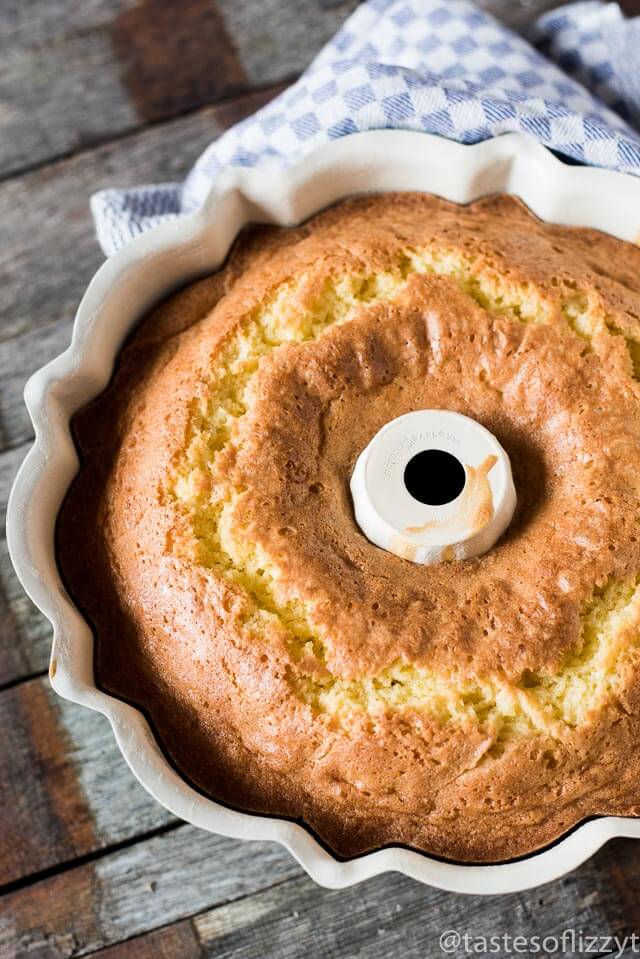 This same thing happened when I was trying to create this beautiful old fashioned pound cake. Pound cake is my favorite cake to make, because it's so dense, moist, just slightly sweet, and with a little crumb. So now you know not to judge when I tell you that I just HAD to taste a tiny bit of the batter! And taste some cake after it came out of of the oven. And then a little bit later, because I needed to make sure it was still good.
¼ of a cake every day + 4 days = please don't solve this math problem. It just makes me feel bad. 🙁
So while you DON'T want to know how much of this old fashioned pound cake I ate, you probably DO want to know how to make such a delicious treat!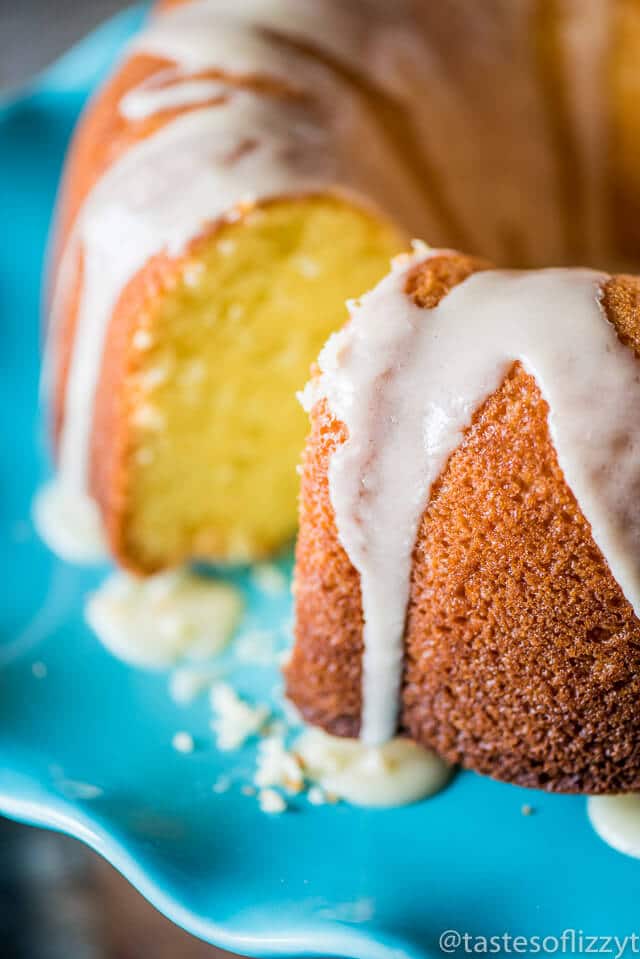 There's a really simple recipe right here just waiting for you to make. Just imagine-
You have 7 ingredients, a mixer, and 15 minutes. You get your mixer out, and start beating the butter. Then add the sugar. Then the eggs. Then the vanilla. The flour/salt/baking powder mixture. Whew! It's all mixed in. Now, you start to beat the mixture, really fast. You're going to beat it until you get really, really, REALLY impatient because you want to taste the batter, about 2 minutes, and then stop the mixer.
Now, to test and see if the batter is ready, you put a tiny bit of the batter into a cold cup of water. Why? Well…because the best batter floats! (If it doesn't, just beat the batter a little more. That should do the trick.) Why is this trick necessary? This old fashioned pound cake recipe comes from my favorite cookbook. I spent some time researching "the float test" and didn't come up with too much. I'm guessing that you want air beat into the batter. When the batter floats, there's enough air in there to make your cake have the best texture.
If that is totally wrong and someone knows the real answer, please let me know!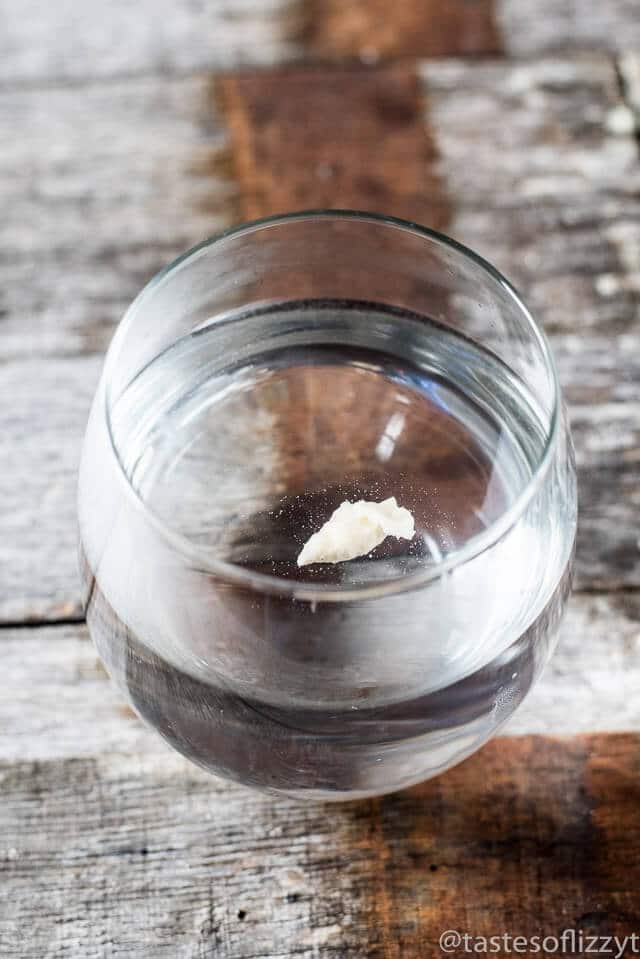 Now your batter is ready! It didn't take too long, did it? Now, I'm going to have to tell you something now. Put down the spoon of batter you were licking, because things are about to get serious.
This cake bakes for about 45-50 minutes.
Your beautiful cake that you thought was just right around the corner is now one, whole, terrible hour away. But, on the flip side, that gives you plenty of time to think about what you're going to put on your pound cake! Like possibly this and this…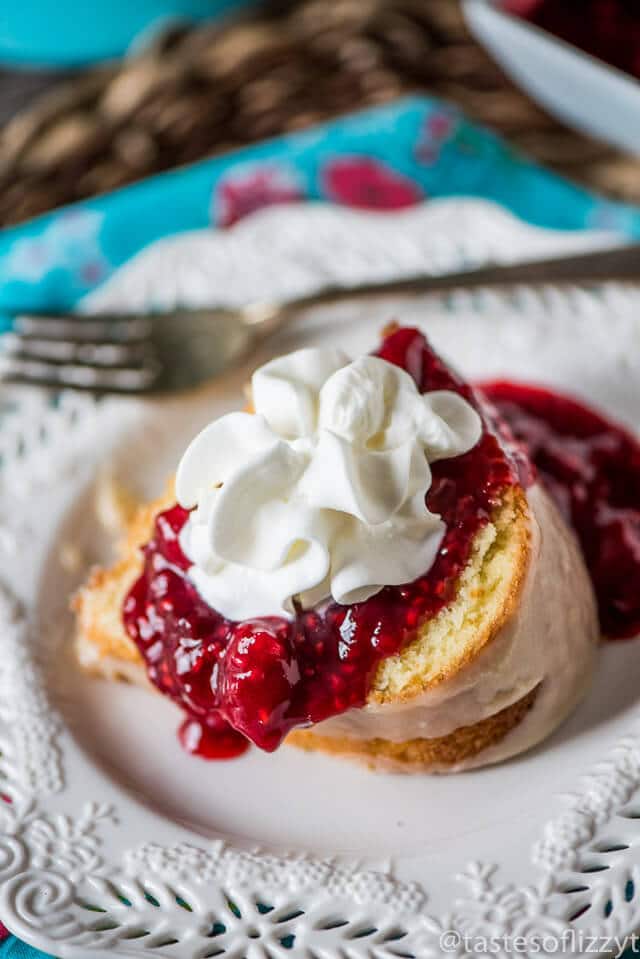 Also, you need to plan how to hide the cake from the rest of the family. You're going to need to, because this cake literally tastes better as it sits.
I'm serious.
The longer you wait for this cake to cool and set, the more amazing this cake tastes! So you really need to hold back as long as possible… because if there's one thing I've learned through all this baking, it's that the more self-control you have, the better.
Well, at least I'm trying to learn that. 😉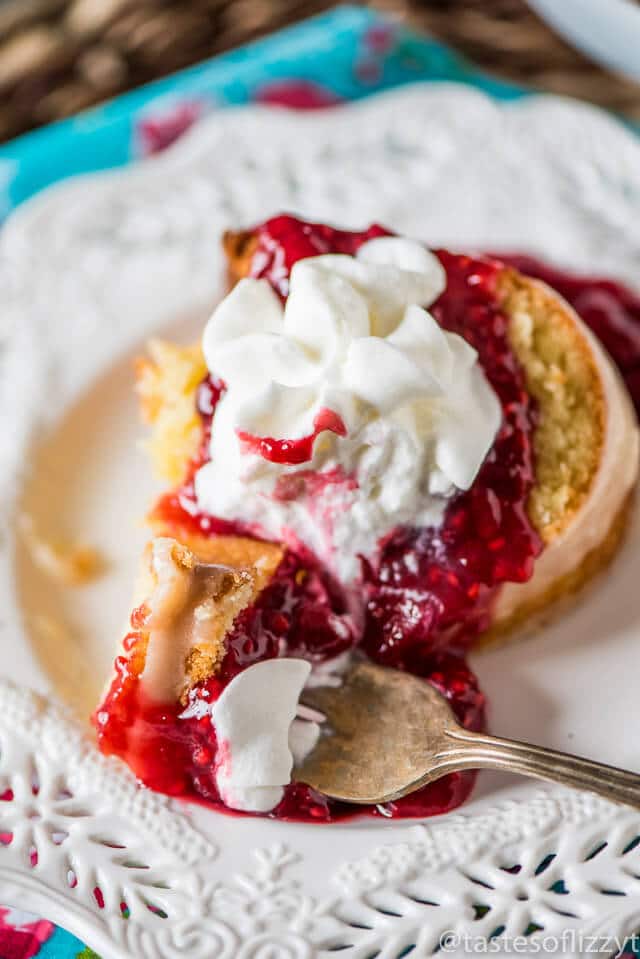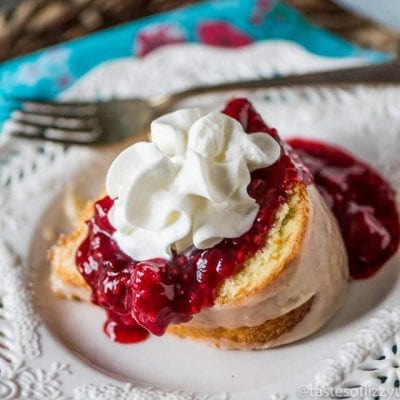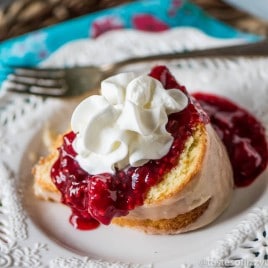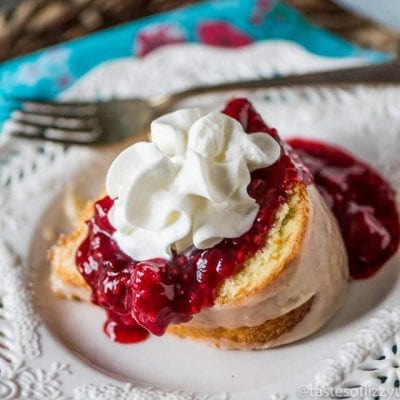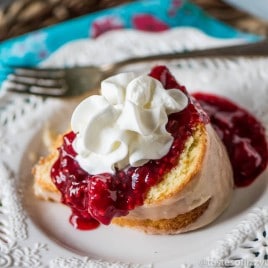 Old Fashioned Pound Cake
7 simple ingredients make up this classic, old fashioned pound cake. It's thick and rich with a golden interior. Top with a sweet vanilla glaze for a simple dessert.
Total Time
1
hour
5
minutes
---
Ingredients
1 1/2

cups

butter

softened

2

cups

granulated sugar

1

teaspoon

vanilla extract

8

large

eggs

at room temperature

3

cups

cake flour

or 2 ¾ cup all-purpose flour

1/2

teaspoon

baking powder

1/2

teaspoon

salt
Glaze:
1/4

cup

butter

melted

1

cup

powdered sugar

1

teaspoon

vanilla flavoring

1-2

tablespoons

milk
Instructions
In a stand mixer, cream the butter for 2 minutes.

Add the sugar and beat until the mixture is light and fluffy.

Mix in the vanilla.

Add the eggs, one at a time, beating well after each addition.

Sift the flour. Measure out the flour again to be sure it equals 3 cups, then add the baking powder and salt. Sift again.

Add the flour to the wet ingredients and beat for 2-3 minutes.

Take a small, pea sized piece of batter and drop it into a cup of water. The batter should float in the water. If it does not float, continue to beat a minute at a time until a small drop of batter floats in water.

Grease and lightly flour a tube pan.

Pour the batter into the prepared pan.

Bake at 350 degrees and bake for 45-50 minutes, or until a toothpick comes out clean.

Allow the cake to cool for 5 minutes, then invert it to a serving plate.

To make the glaze, mix the melted butter, powdered sugar, vanilla and milk together. Add enough milk so that the glaze is a drizzling consistency.

Drizzle the glaze over the top of the cake.

Serve with raspberry sauce or fresh fruit.
Nutrition
Serving:
139
g
|
Calories:
559
kcal
|
Carbohydrates:
67
g
|
Fat:
30
g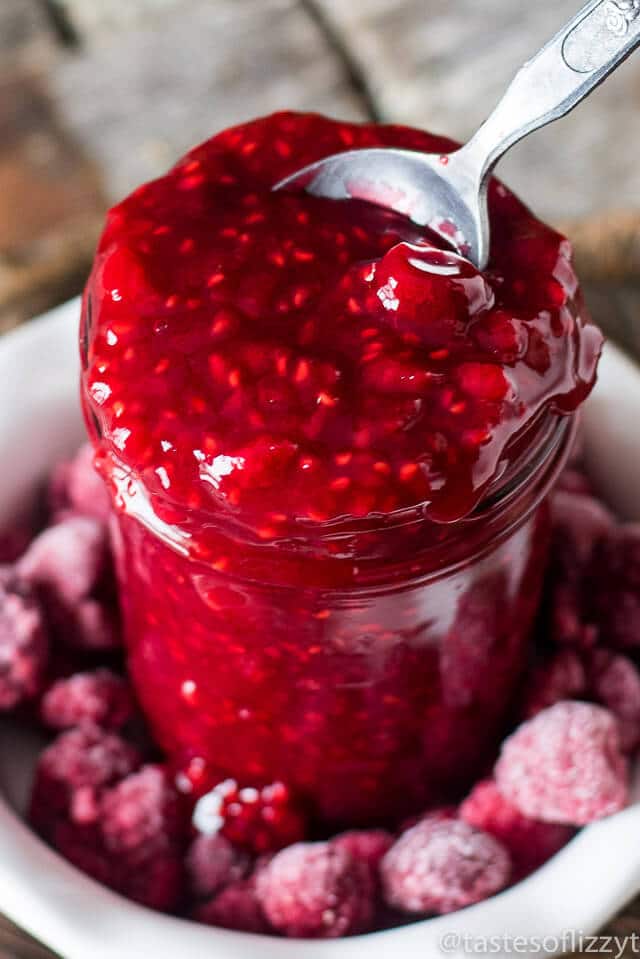 French Vanilla Butternut Pound Cake