Cookie Recipes with Peanut Butter
Tastes of Lizzy T participates in affiliate advertising programs. We may earn a commission when you make a purchase through links on our site.
The ultimate collection of cookie recipes with peanut butter. Creative and traditional peanut butter cookie recipes that are delicious and easy to make.
Table of Contents
Everyone loves a great peanut butter cookie recipe. It's a classic, right? If you're ready to elevate your cookie game, look no further than our mouth-watering peanut butter cookie recipes.
These cookie recipes are packed with rich, nutty flavor that you'll love. Each recipe has easy-to-follow instructions that even the most novice baker can master. This is your complete guide to peanut butter cookies.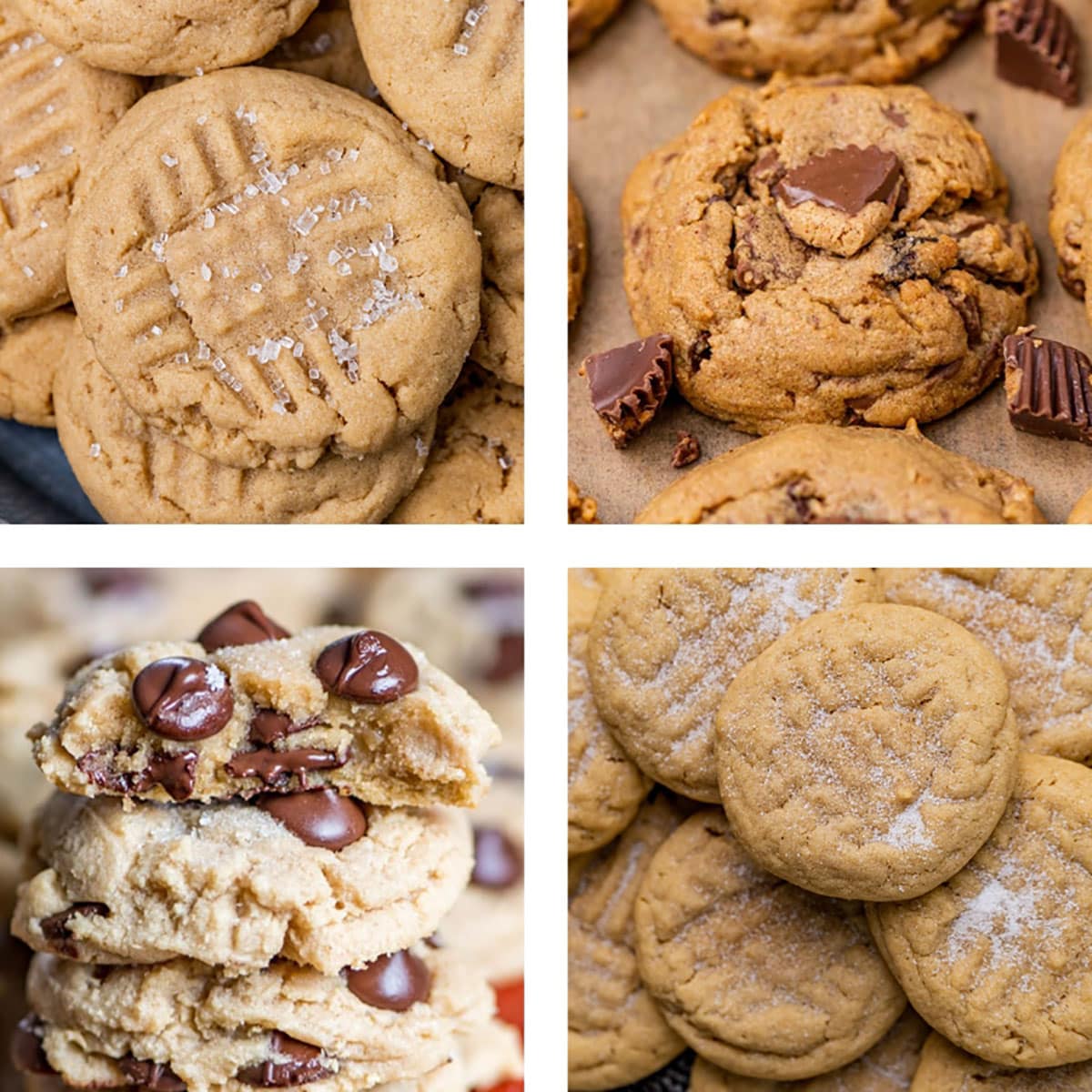 What do peanut butter cookies taste like?
Peanut butter cookies traditionally have a sweet peanut butter flavor with a hint of vanilla. They should not be overly salty, but rather have just a hint of salt coming from the peanut butter.
Why do you put a fork in peanut butter cookies?
You can almost always decipher which cookies on a cookie plate are peanut butter cookies because of that traditional criss-cross pattern fork press in the top of the cookie. Home bakers have done this for decades. But why?
The simple answer, besides tradition, is that if you don't flatten the peanut butter cookie dough ball, the cookie will not flatten while it bakes and therefore bake a little unevenly. Flattening the cookie dough ball helps level the dough, helping it to bake evenly.
Please note that not all peanut butter cookies may have this criss cross shape, so if you have allergies, be sure to ask the baker for ingredients.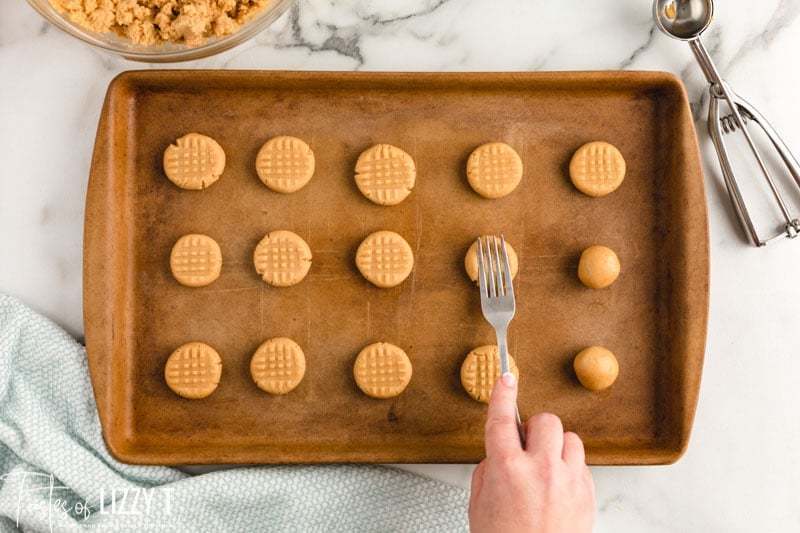 Best Peanut Butter for Cookies
The best type of peanut butter to use is creamy, smooth peanut butter. This type of peanut butter is easy to work with and will evenly distribute throughout the dough during mixing, providing a consistent texture and flavor in every cookie.
A few popular brands of creamy, smooth peanut butter that are widely available are Jif, Skippy, and Peter Pan. You can also find many store-brand varieties that will work well in cookies.
Choose a peanut butter that you love the flavor of since this will contribute to the main flavor of the cookie.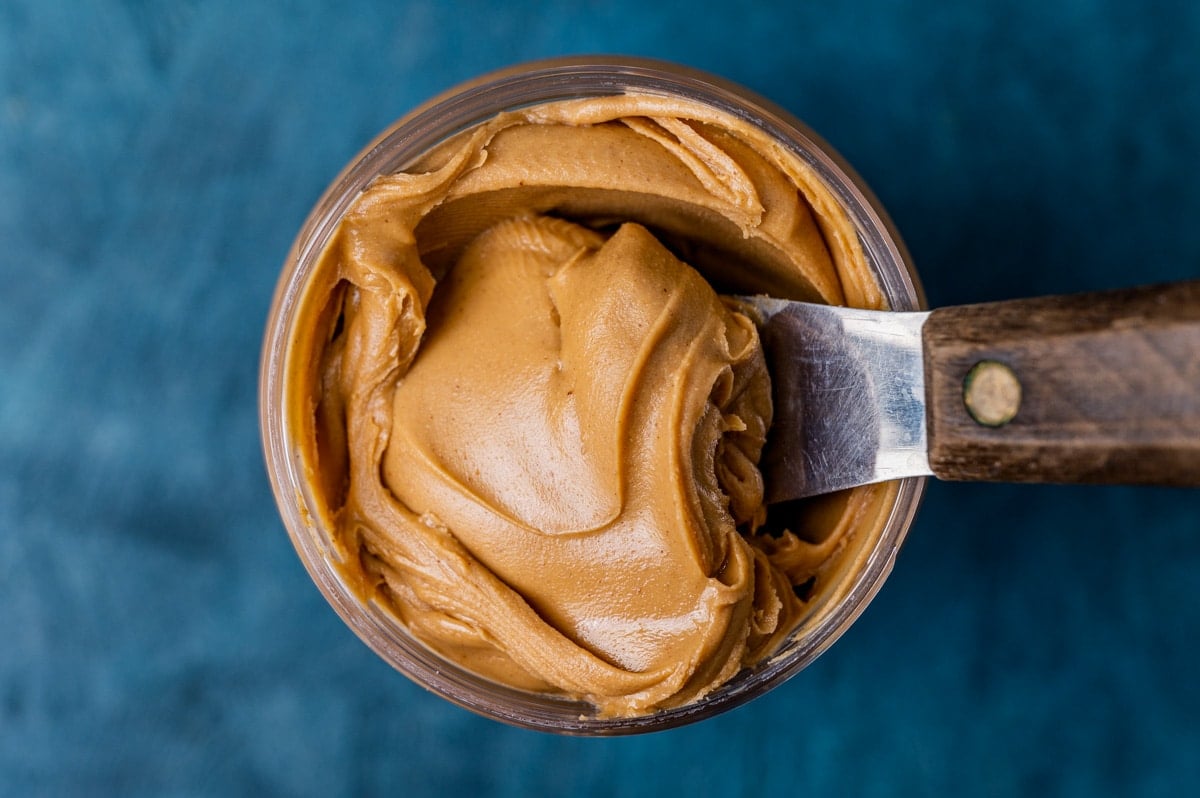 Can you use natural peanut butter in cookies?
Natural peanut butter is not the best option when baking cookies unless the recipe specifically calls for it. It tends to be oilier than regular creamy peanut butter. This can lead to cookies that are dry and crumbly, rather than soft and chewy.
If you do want to test one of our recipes with natural peanut butter, put the peanut butter in food processor and process it to make sure it is well combined. If the natural peanut butter has separated, it may change the texture of the dough and affect the final outcome of the cookie.
Here is a great collection of peanut butter cookie recipes for you.
Peanut Butter Cookies without Flour
If you're looking for gluten free peanut butter cookies, here are two great options: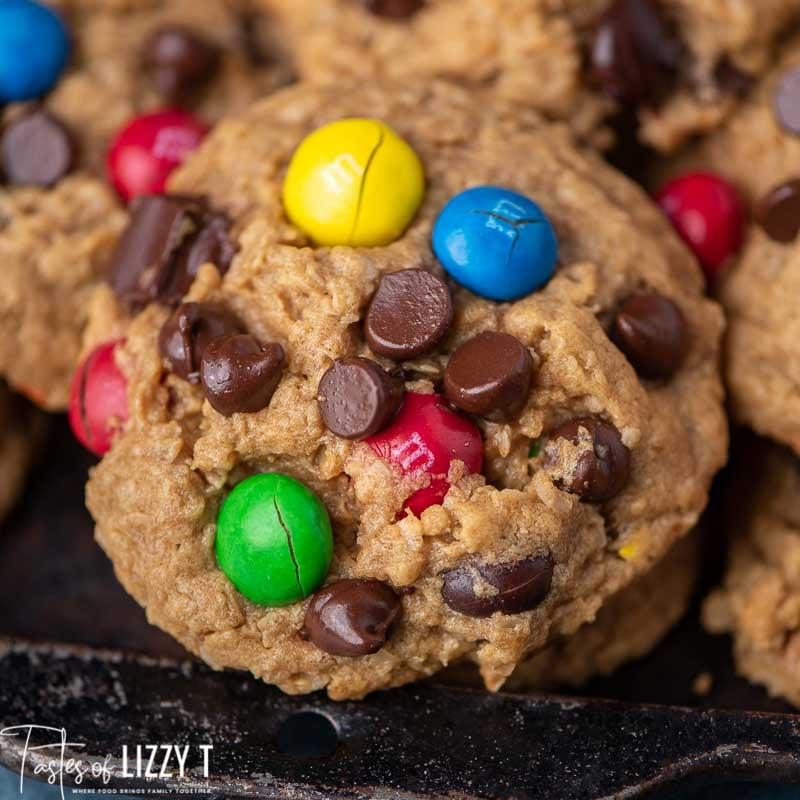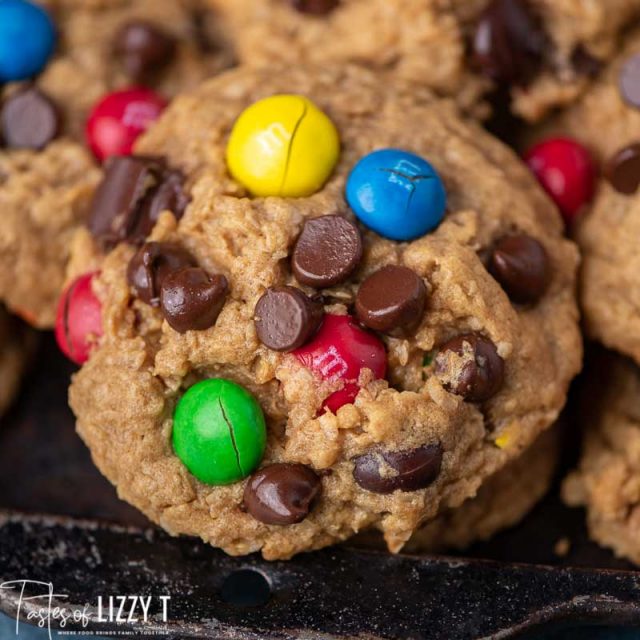 Monster Cookies are loaded with peanut butter and oats. No flour! To make these gluten free, choose your favorite gluten free oats.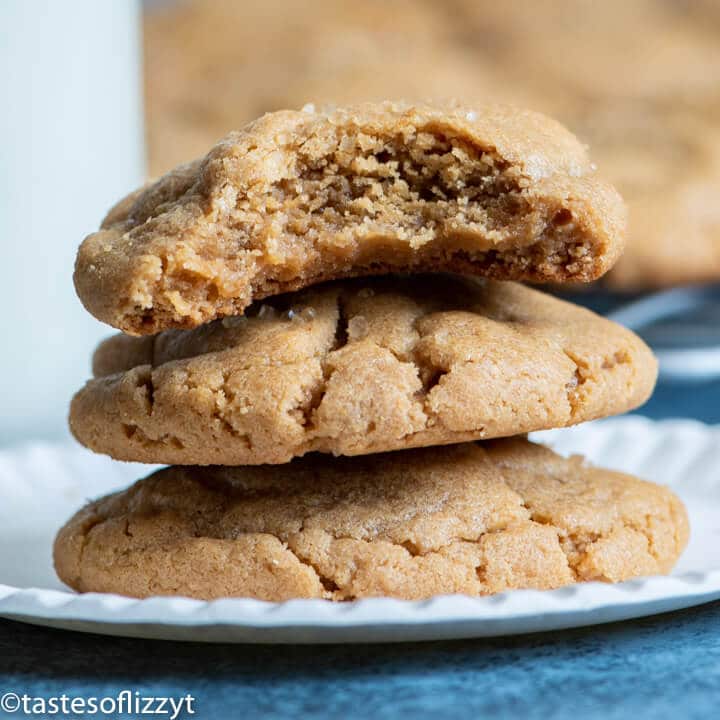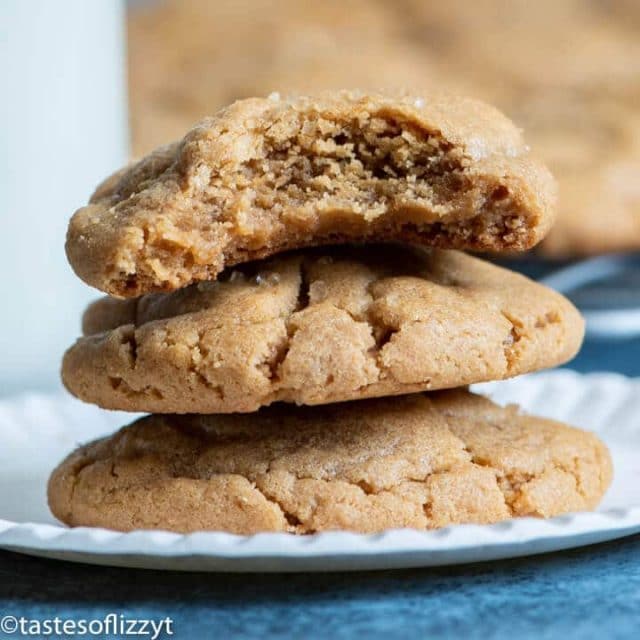 Make these Chewy Peanut Butter Cookies that are just 4 ingredients and gluten-free. Perfect cookies for kids to make. Add chocolate chips for a treat.
Traditional Peanut Butter Cookies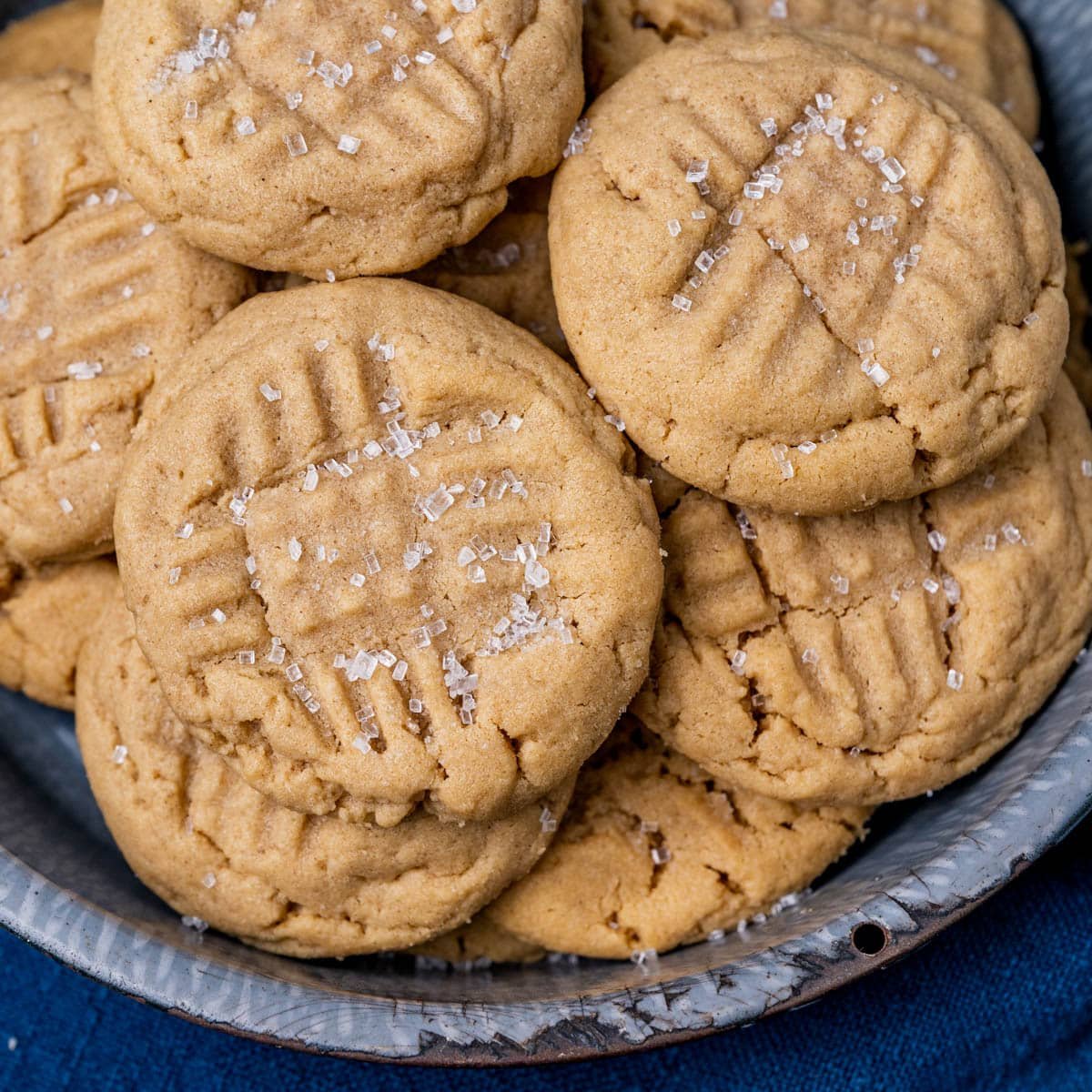 No refrigeration needed, the best peanut butter cookies. Just like you remember from childhood.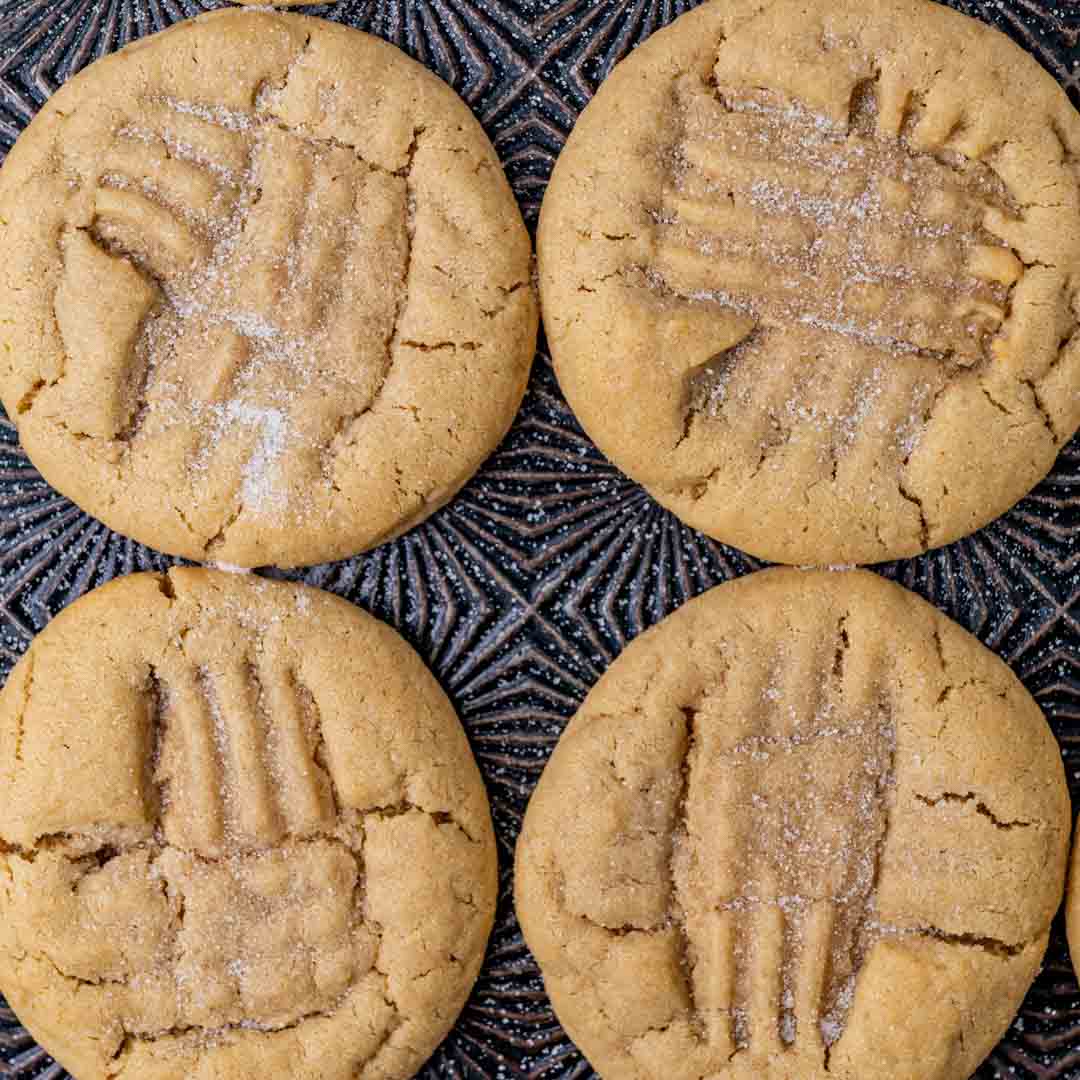 A peanut butter cookie like you've never had before. Say goodbye to dry…make bakery-style, soft peanut butter cookies with this easy recipe.
Peanut Butter Cookies with Kisses
This classic Peanut Butter Blossoms cookie recipe that is on every holiday cookie plate. It's one you'll need in your recipe box. These peanut butter kiss cookies stay soft and freeze well.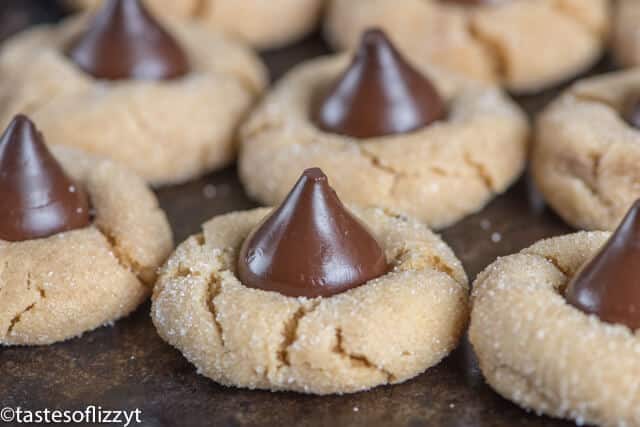 Peanut Butter Cookies with Reese's
Cookies + Reese's Peanut Butter Cups = The Ultimate in Comfort Food. Try one of our favorite cookie combinations: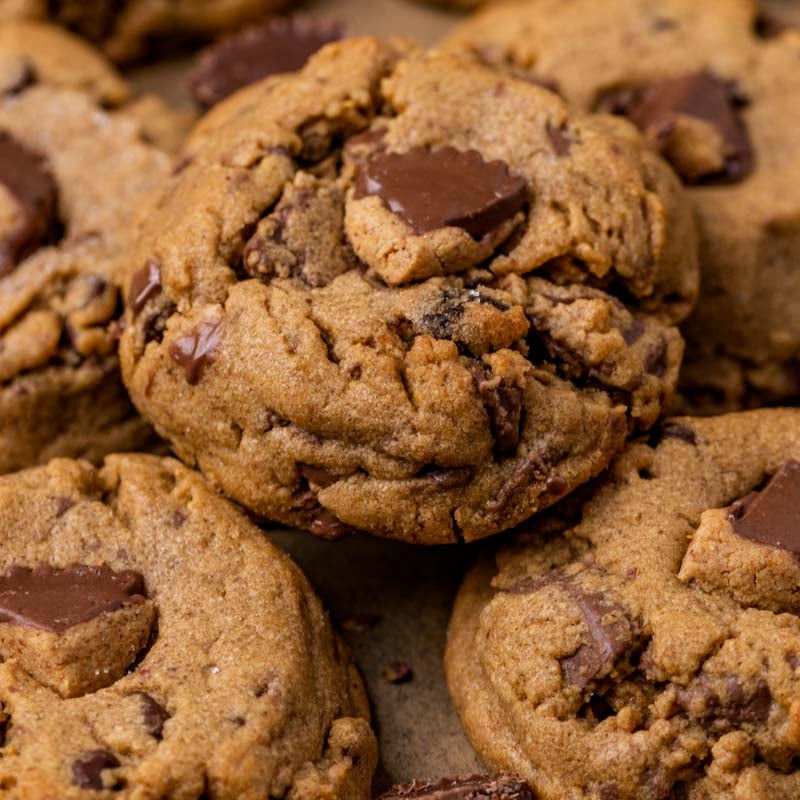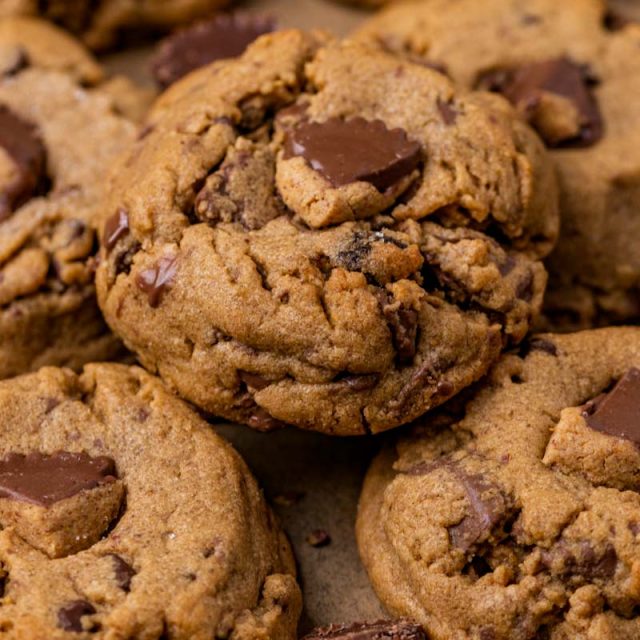 Reese's Chocolate Peanut Butter Cookies are soft, chewy cookies full of Reese's candy. These cookies taste like the inside of a Reese's cup.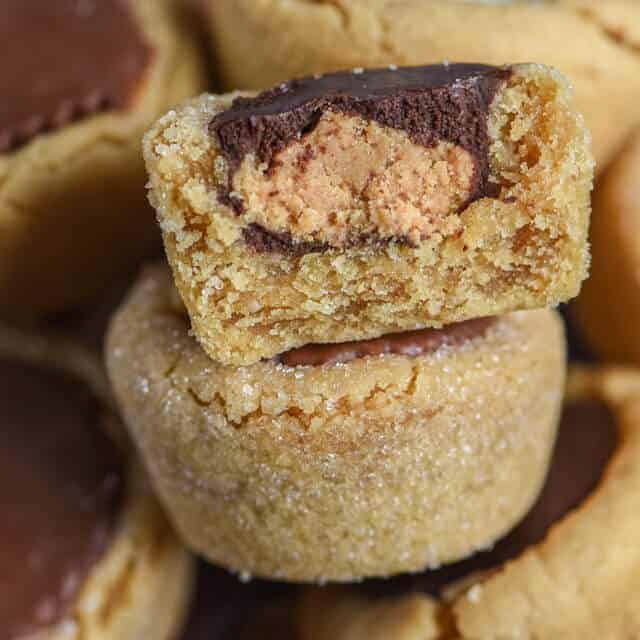 Nothing says Christmas like these Reese's Peanut Butter Cup Cookies! The peanut butter cup is wrapped in peanut butter cookie dough. These freeze well.
Peanut Butter Cookies with Oatmeal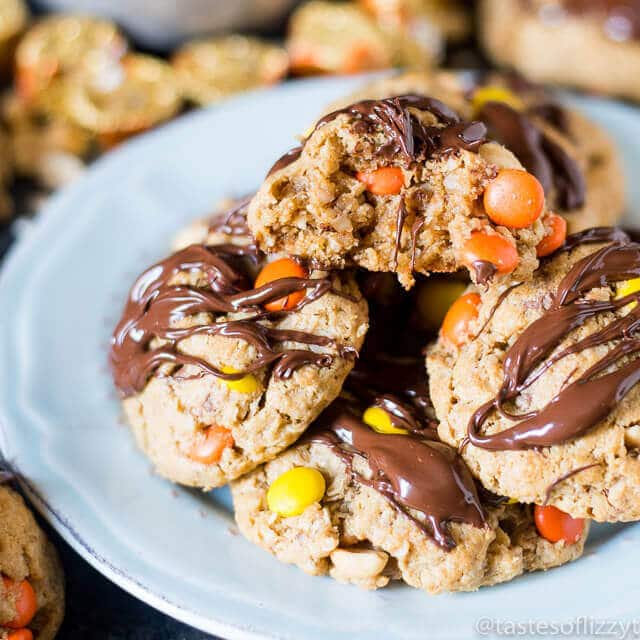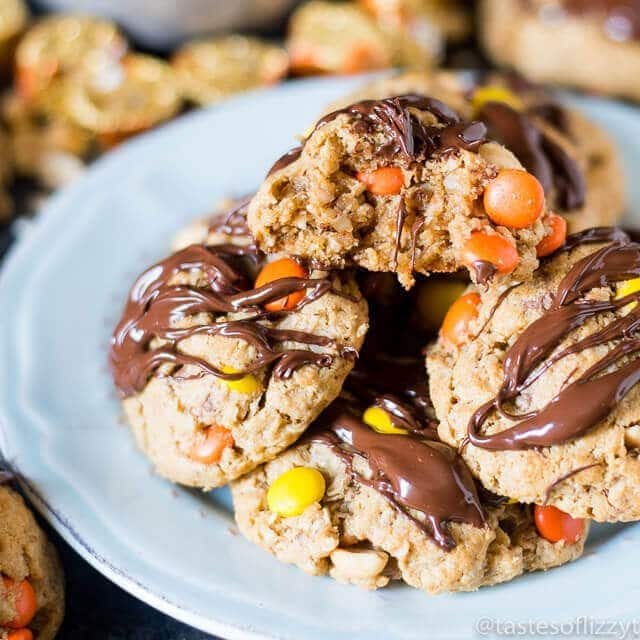 These thick, no flour peanut butter oatmeal cookies are full of Reese's Pieces and peanut butter cups, with some peanuts thrown in for a little crunch!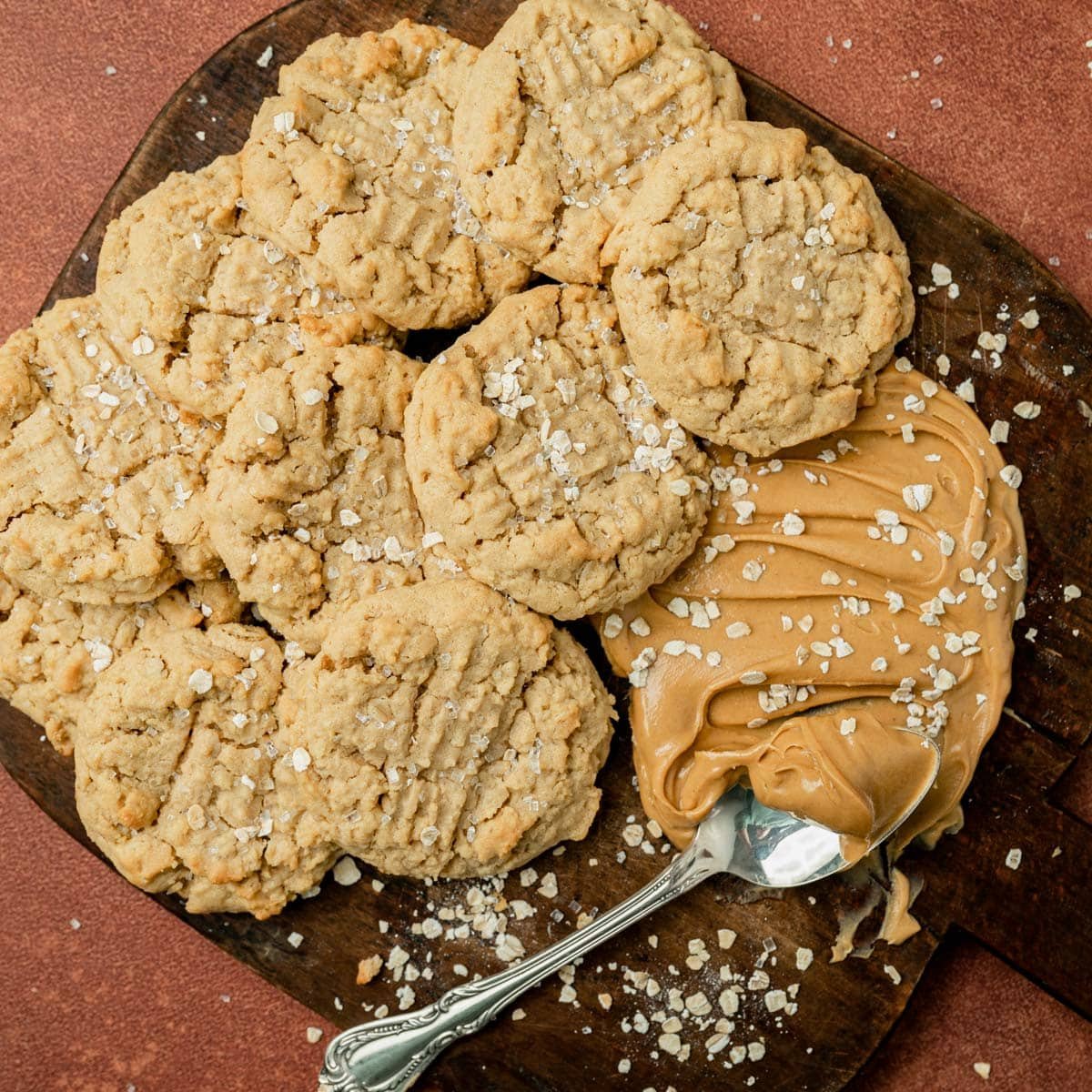 Combine two classic cookies into one. Peanut Butter Oatmeal Cookies are soft and loaded with oats and peanut butter flavor.
Peanut Butter Chocolate Chip Cookies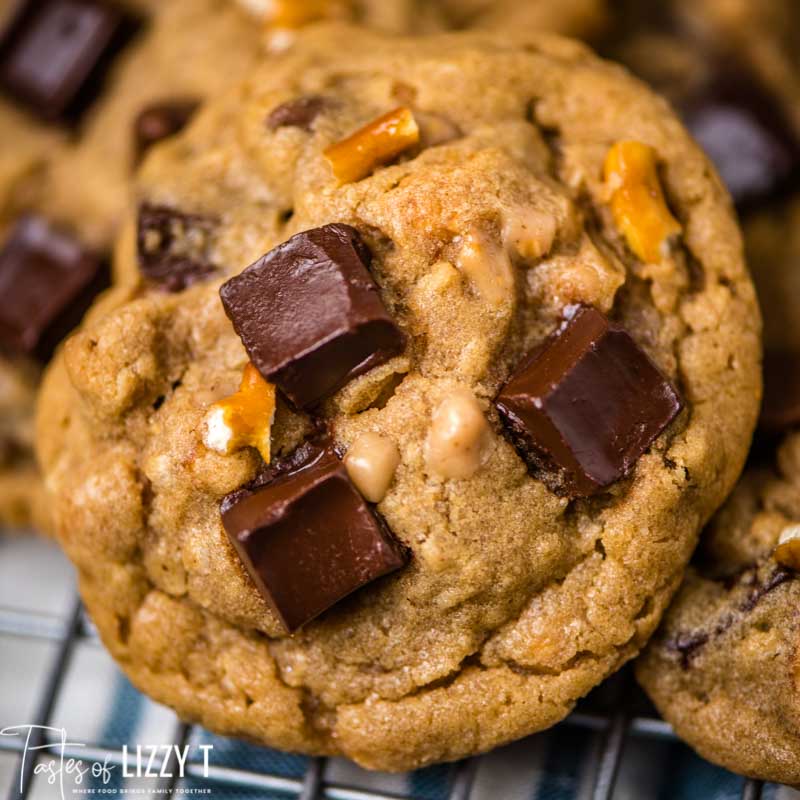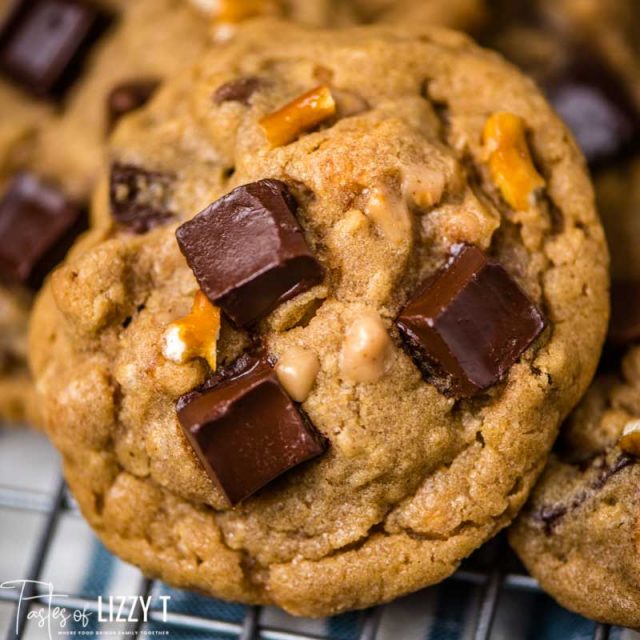 Thick, chewy, chunky cookies are stuffed with peanut butter, chocolate, pretzels, peanuts, toffee, oatmeal and hints of cinnamon spice.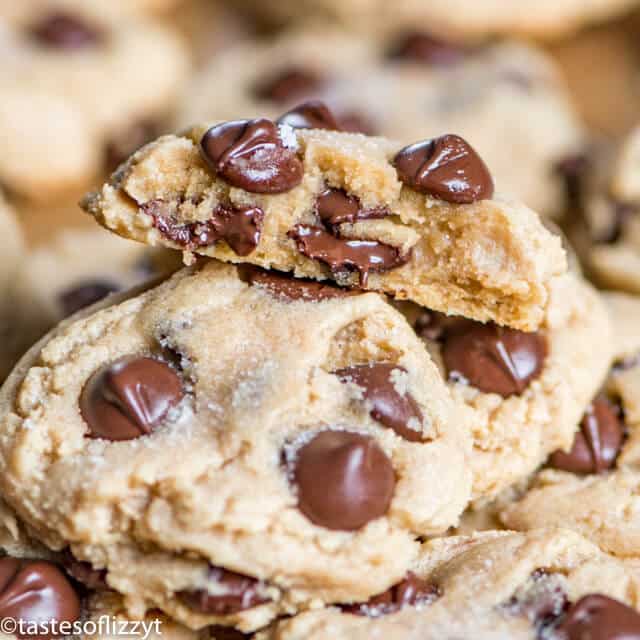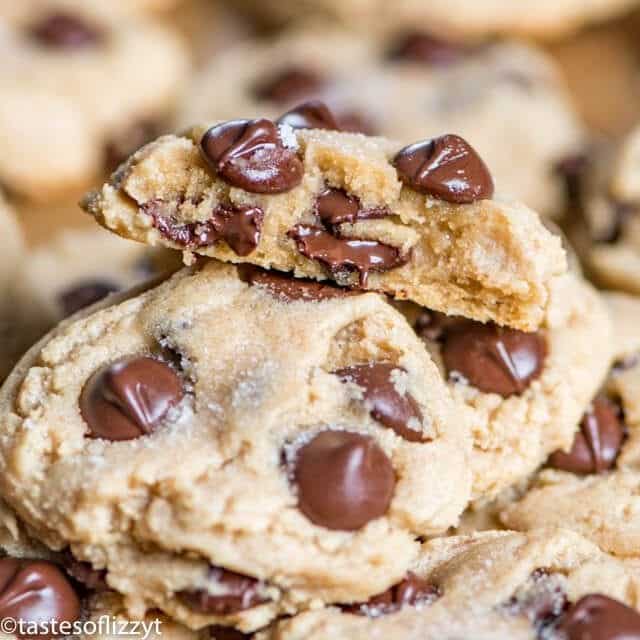 Ultra soft and chewy peanut butter chocolate chip cookies. These easy cookies stay soft and freeze well.
Shaped Peanut Butter Cookies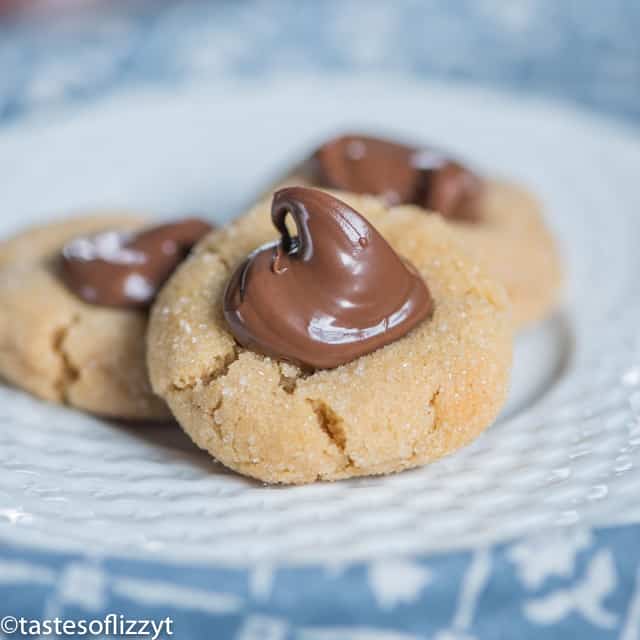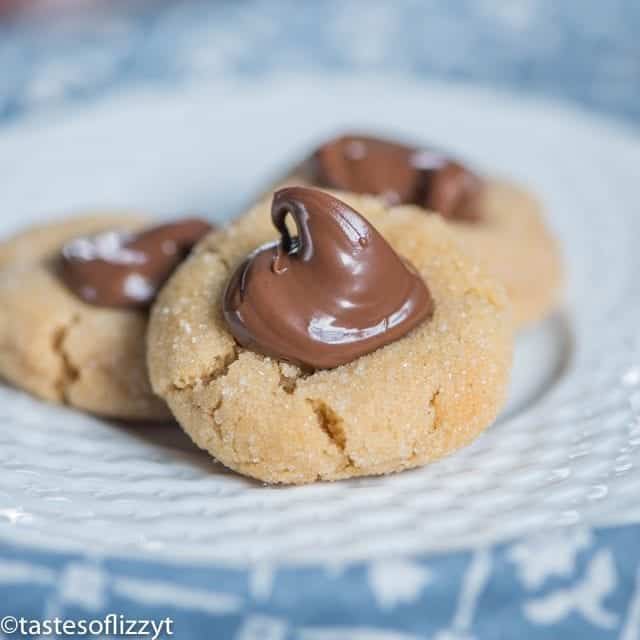 Peanut Butter Thumbprints filled with creamy Nutella. They're addicting!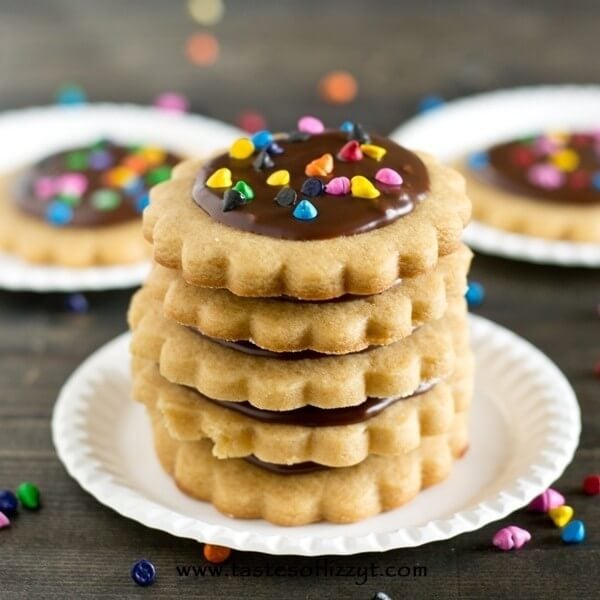 These peanut butter cut out cookies are soft and hold their shape perfectly when baked.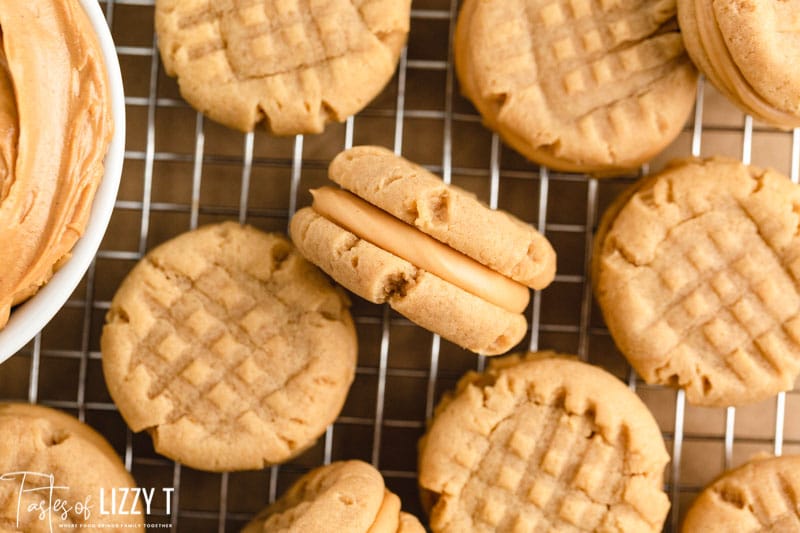 This recipe is straight from Ohio Amish country. Soft, peanut butter sandwich cookies filled with a sweet peanut butter cream. Perfect for gift giving.
Troubleshooting
Why did my peanut butter cookies turn out hard?
There are two key notes to remember when making peanut butter cookies. The first is to measure the flour correctly. I provide the grams in most recipes for accurate measuring. If you don't have a kitchen scale, spoon the flour into the measuring cup, then level it with a knife. Second, as with just about any cookie, if you want them soft, don't bake cookies too long. In fact, bake them maybe 1 minute under the time.
Why are my peanut butter cookies crumbling?
My main tip for this question is to use a good quality creamy peanut butter in the cookies. If you use crunchy peanut butter, those little bits of peanut can make them fall apart.
How to Freeze and Store Peanut Butter Cookies
Peanut butter cookies are known to be great freezer cookies. You can freeze the cookies already baked, or you can freeze the cookie dough to bake later. Either way works well. Store in an airtight container whichever method you choose.
Read our complete guide on how to freeze cookies.