Use leftover mashed potatoes to make soft, fluffy, white homemade potato bread! This bread is delicious as a sliceable sandwich bread.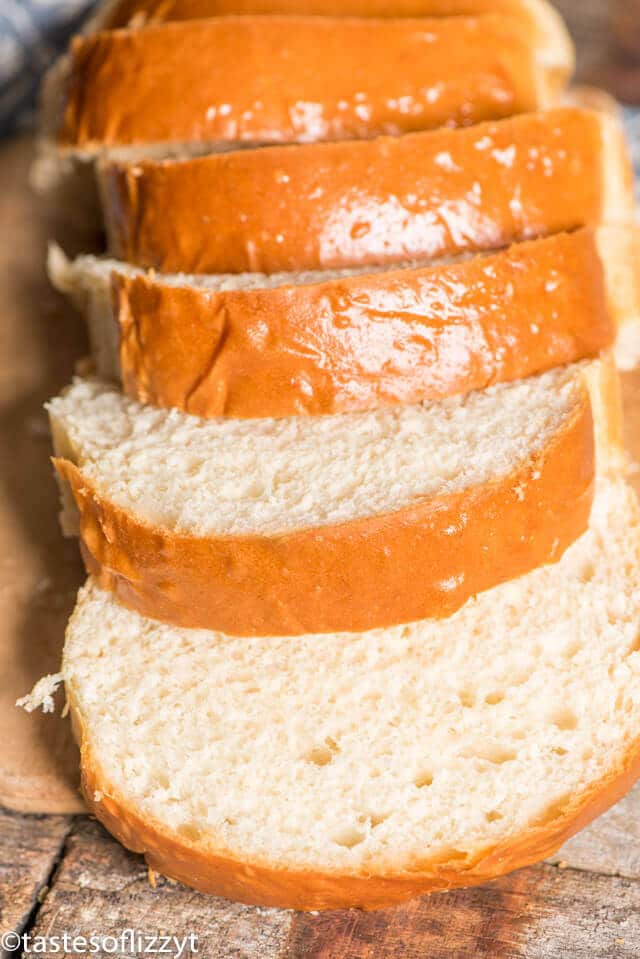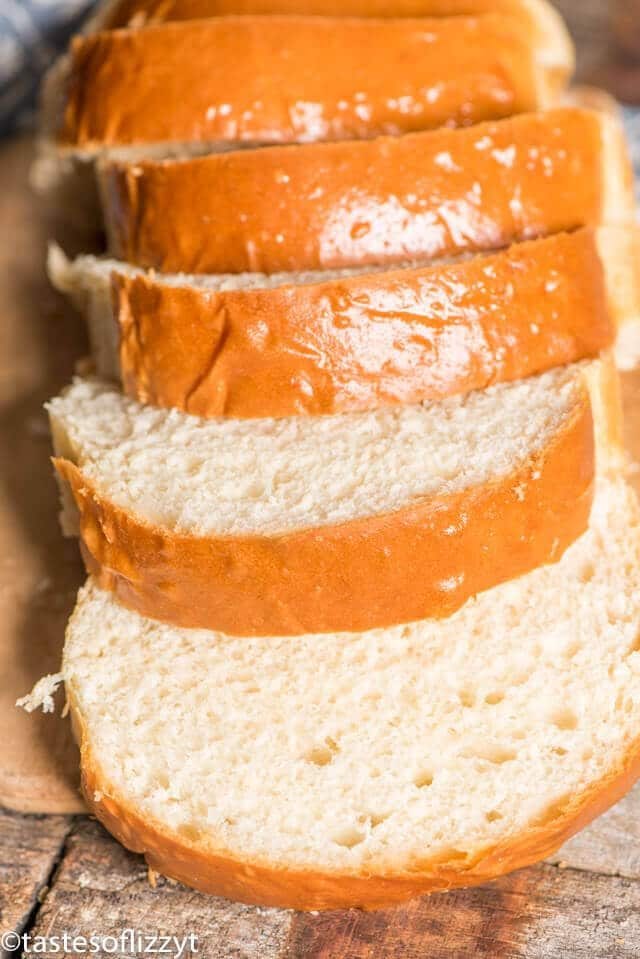 Potato Bread Recipe
Several times a week for lessons, meetings and appointments, we head "into the city". Now this city isn't a big city as some of you I'm sure are used to, but for this country girl, some one-way streets, tall buildings and local shops make up "the city". Every time we drive into the city we pass by a bread bakery. Sometimes this is an unnoticeable thing, but when they are actively baking bread, everyone in the car swoons over the aroma. And if the dogs happen to be in the car with us? You can bet they get woken up instantly at that delicious fresh-bread smell.
It never fails then, that several times a week I am craving homemade bread. Too many times we've come home from dance class and within 5 minutes I'm scouring my grandma's old cookbooks for a new bread recipe to try. That's how I stumbled up on this potato bread recipe.
My family is crazy for potatoes and bread…so yeah…this from-scratch soft, fluffy white bread is a match made in heaven for us.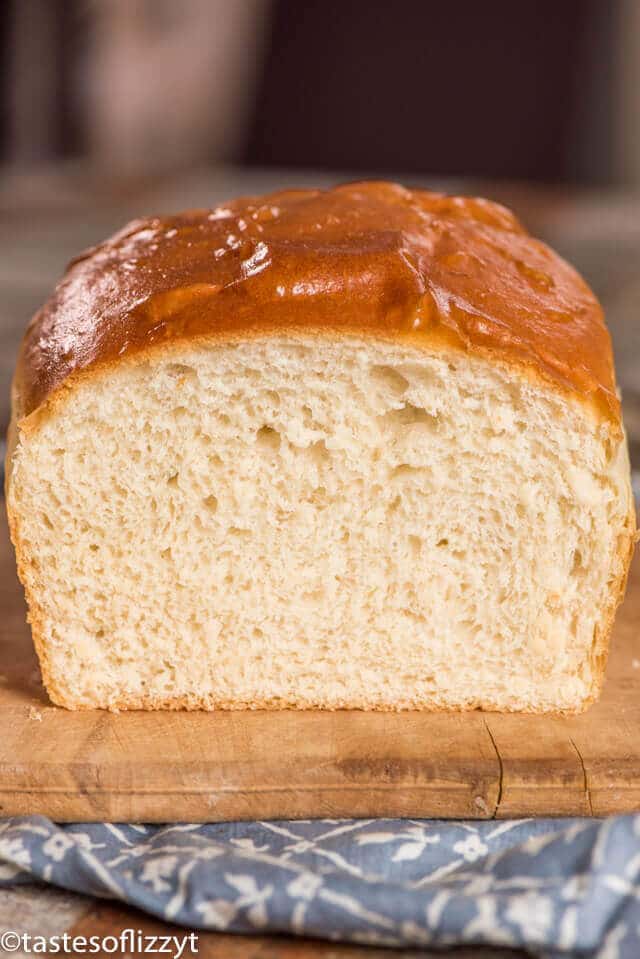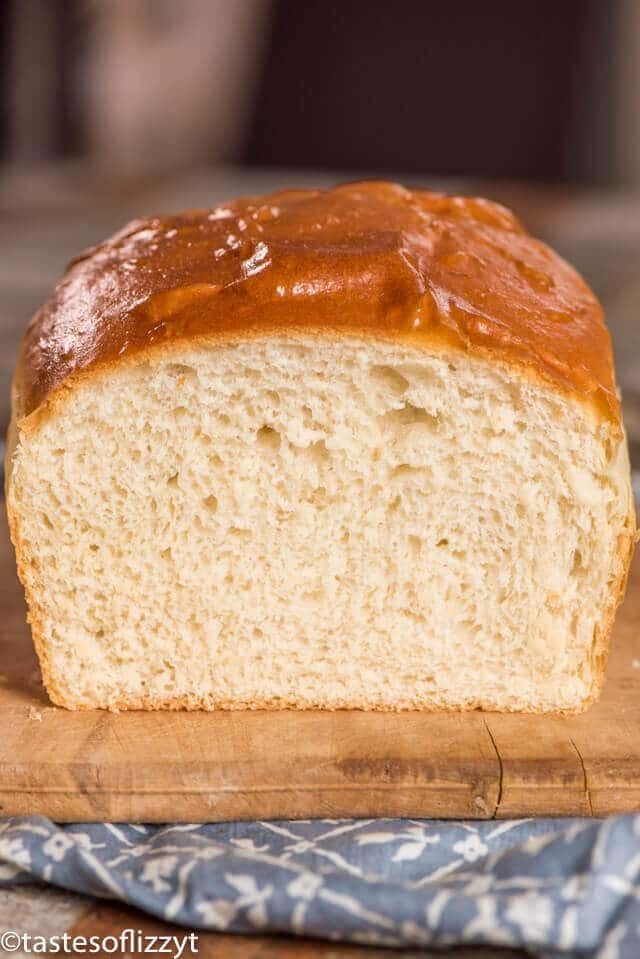 Bread with Mashed Potatoes? Really?
Yes. Really. Although I'm not 100% sure of the science behind it, from what I read and also what I've experienced, potatoes tend to make breads rise a little fluffier and softer…and have a great texture. That's definitely the case with this recipe.
Potato Bread Ingredients
This recipe is a fairly standard bread recipe: milk, sugar, egg, salt, butter, yeast, flour…and of course mashed potatoes.
I like to use bread flour in this recipe. It just makes the bread a little sturdier and gives it a bit of a chewy texture. If you're looking for the ultimate in softness, stick with all-purpose flour.
And for mashed potatoes, I've used straight up mashed potatoes, and also mashed potatoes that had butter and milk added. Both worked. I've not ever tried instant potatoes. Although I'm sure it would work, it's not something I keep on hand, so just make extra mashed potatoes when we have them in order to bake this bread.
Oh…and our favorite yeast? Red Star Platinum Instant Yeast. It works perfectly and has never let me down!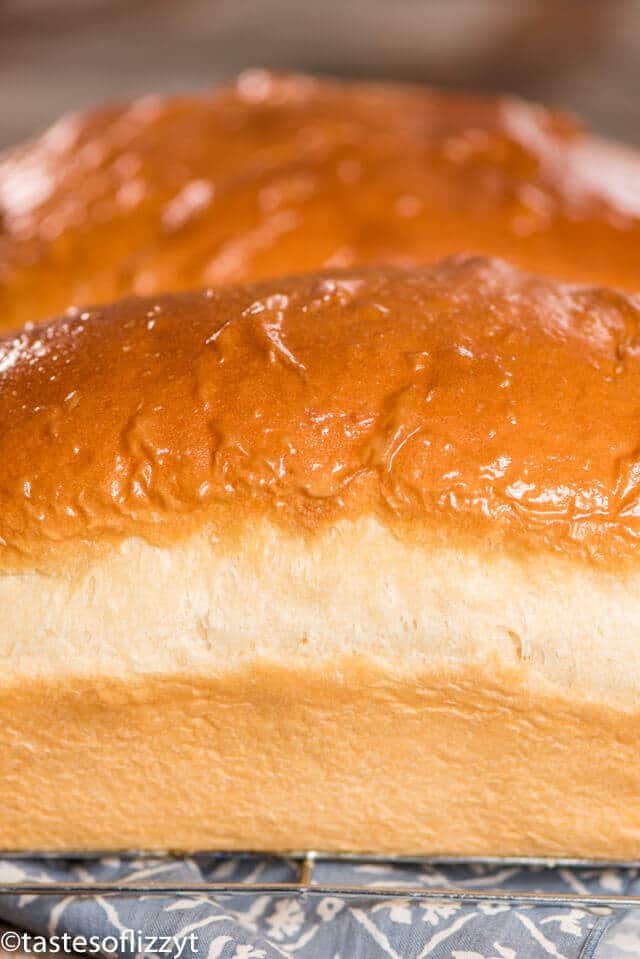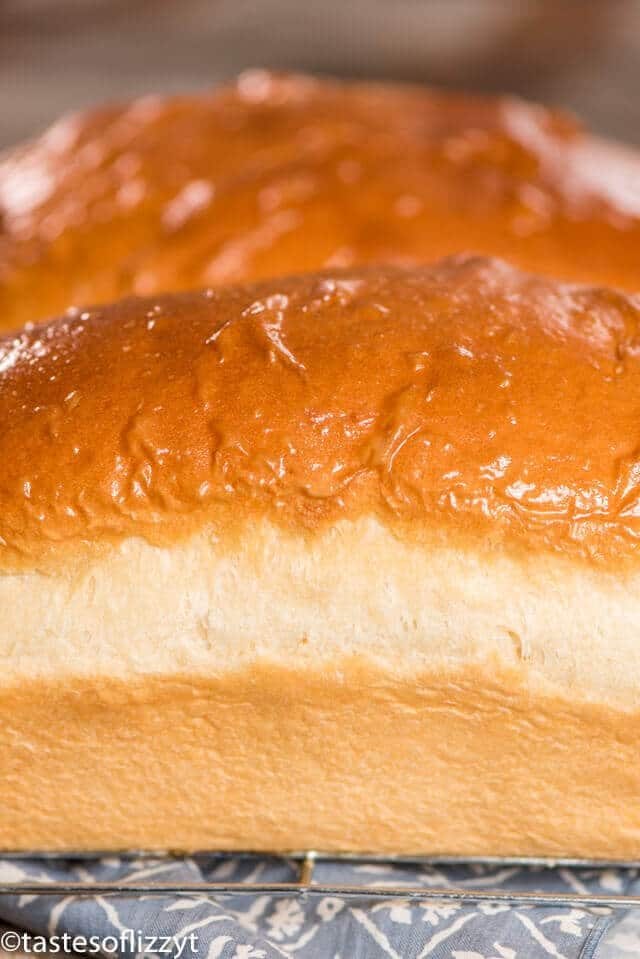 How to Make Potato Bread
Just as with our cinnamon rolls, buttery soft rolls and buttermilk bread, I like to mix bread in the stand mixer. Do you need a stand mixer to make this bread? No. You can just as easily mix the ingredients by hand, then knead by hand for 6-8 minutes. If you're kneading the bread by hand, I always warn not to add too much flour. The dough should be slightly sticky so that the bread does not turn out dry.
A trick for making bread dough rise faster?
Turn the oven to the lowest temperature and allow it to heat for 2 minutes. Then turn the oven off and place the covered bowl with the dough inside on the oven rack and close the door. Allow the dough to rise in the warm oven. Just be sure you turn off the oven so the dough doesn't bake!
Enjoy this homemade potato bread…it's one of the best bread recipes!
Potato Bread
Use leftover mashed potatoes to make soft, fluffy, white homemade potato bread! This bread is delicious as a sliceable sandwich bread.
Ingredients
1/4

cup

warm water

1

cup

milk

warmed

1

package

instant yeast

1/4

cup

granulated sugar

1

large

egg

1

teaspoon

salt

1/2

cup

mashed potatoes

1/4

cup

butter

melted

4

cups

bread flour
Instructions
Pour the warm water and milk (about 110-115 degrees F) into the bowl of a stand mixer.

Sprinkle the yeast over the liquids.

Add the sugar, egg, salt, potatoes, butter and flour.

Use the paddle attachment to mix the ingredients just until combined.

Then switch to the dough hook and beat on medium-high speed for 5-7 minutes. The dough should be slightly sticky.

Spray a large bowl with cooking spray. Place the kneaded dough ball into the greased bowl and cover with plastic wrap or a kitchen towel.

Set the bowl in a warm place until the dough has doubled in size (about 30 minutes).

Divide the dough in two and shape into two loaves.

Place the dough into two greased 9x5 loaf pans.

Cover the pans and put them in a warm place, allowing the dough to rise again until almost double (about 25 minutes).

Preheat the oven to 350 degrees.

Bake the bread (uncovered) for 30-35 minutes or until the tops are dry and firm, with a golden brown color.

Remove the bread from the pans and allow them to cool on a wire rack.

Store in an airtight container.

*Calories are based on two loaves, each being cut into 10 slices. 1 slice per serving.
Nutrition
Calories:
135
kcal
|
Carbohydrates:
22
g
|
Protein:
3
g
|
Fat:
3
g
|
Saturated Fat:
1
g
|
Cholesterol:
16
mg
|
Sodium:
146
mg
|
Potassium:
69
mg
|
Sugar:
3
g
|
Vitamin A:
105
IU
|
Vitamin C:
0.6
mg
|
Calcium:
21
mg
|
Iron:
0.4
mg