How to Get Picky Eaters to Eat Beef
Tastes of Lizzy T participates in affiliate advertising programs. We may earn a commission when you make a purchase through links on our site.
Learn 7 tips for how to get picky eaters to eat beef! From creativity to presentation and cooking hints, you'll be certain to find something new to try.
From toddlers to teenagers to grown adults, there's not much trickier than knowing what to serve a picky eater. It's frustrating to do the hard work of getting dinner on the table (which is a success all on its own) only to have family and friends turn it down.
We've been there. And today we're sharing with you 7 tips on how to get picky eaters to eat beef more regularly. We hope that you can find something new your family will love.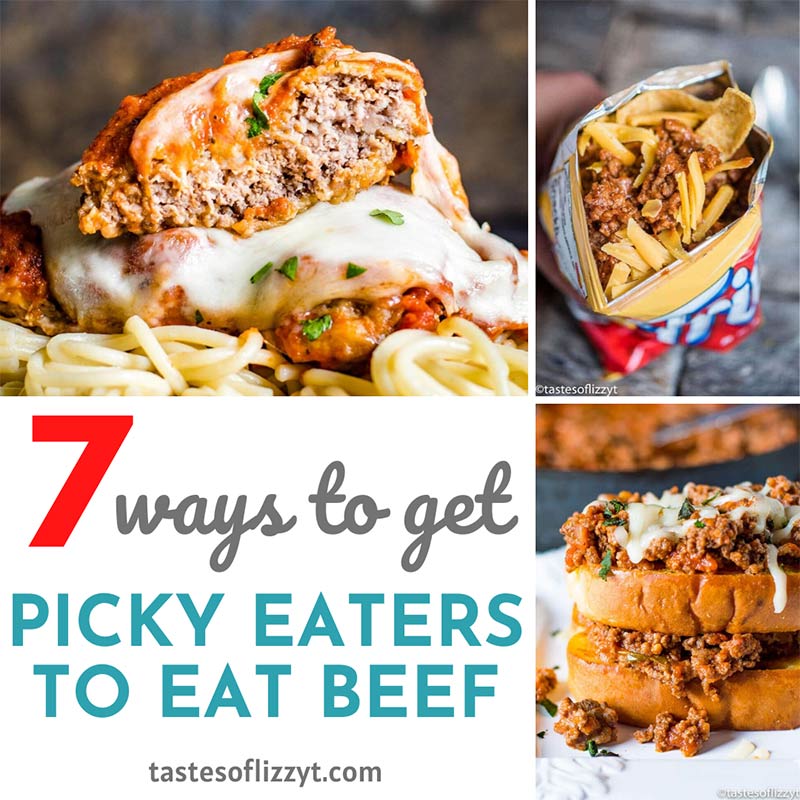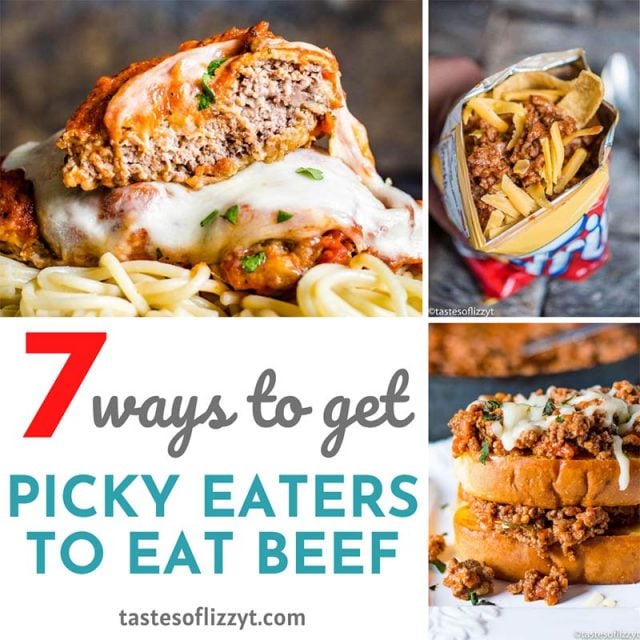 We've partnered with the Ohio Beef Council on this article to help you cook meals that your picky eaters will love.
Start small.
One of the most important things to remember is to introduce foods slowly and to start small. Don't put a thick juicy steak (as awesome as that may sound to the chef) in front of someone who doesn't care for eating beef.
Instead, add small amounts of ground beef or shaved roast beef to their already much-loved favorites. Remember that beef is an excellent source of high-quality protein, and even just a small amount will curb cravings and help support a healthy body.
Try browned ground beef as a pizza topping.
Ground beef in macaroni and cheese.
A touch of leftover roast beef in their quesadillas or tacos.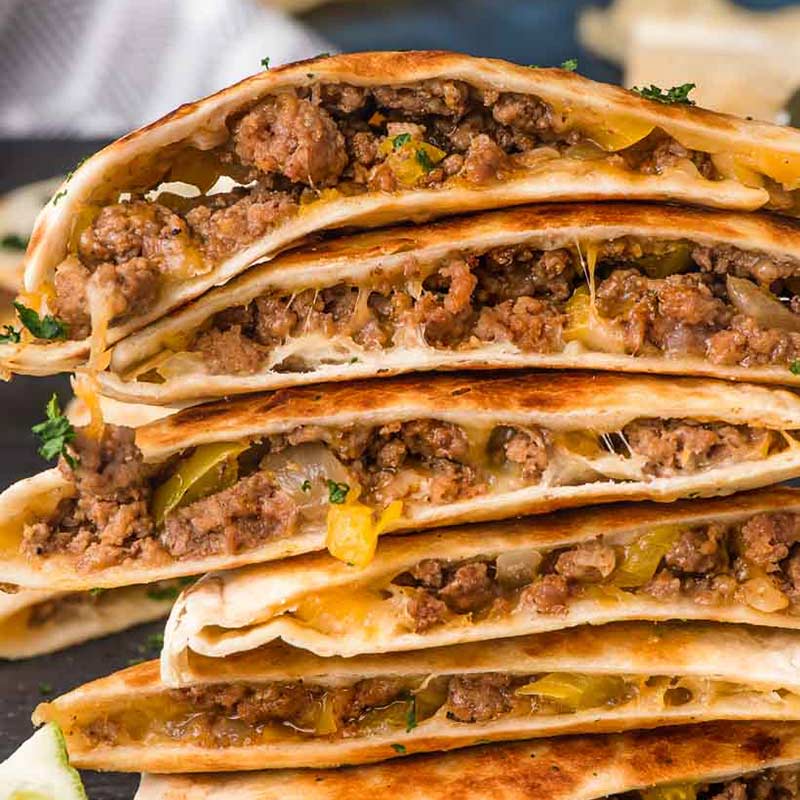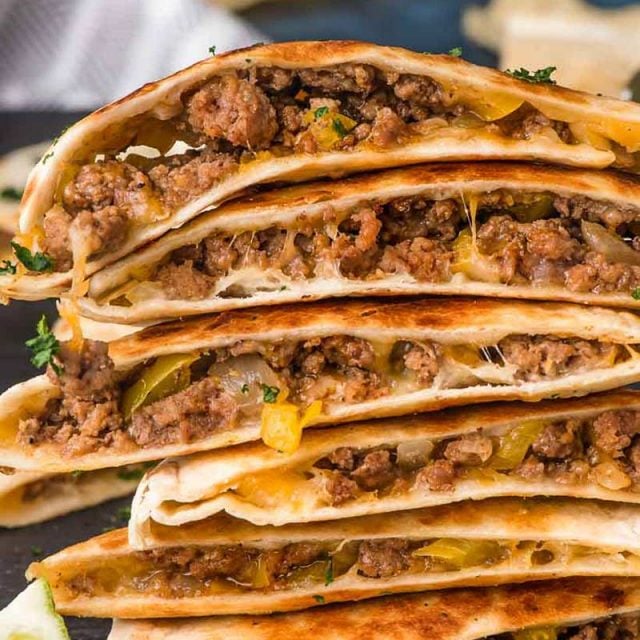 Cook it correctly.
I've had many people tell me the reason why they didn't like a certain food was they once had it cooked improperly. There are many ways this can happen: overdone, underdone, the wrong cut of beef chosen for a recipe.
After you're sure you chose the correct cut of beef for a recipe, then you need to cook it correctly. To do this it is especially important to cook the beef to the correct temperature. An internal probe thermometer is a must-have tool for your kitchen!
Ground beef should always be cooked to 160ºF.
For steaks: medium-rare should read 145° F, medium should read 160° F and well done should read 170° F. Plan time for steaks to have a 5-10 minute rest before serving. This will ensure the juices stay in the steak.
Roasts should also follow the temperatures above, but it's important to note that a roast will continue to cook after it comes out of then oven. Plan for a 5-15 degree temperature rise as it sits.
Recipes to Try: Beef Tenderloin, Garlic Butter Steak and Prime Rib.
Get creative.
Everyone can lose interest in eating nutritious food when creativity goes out the window. Get creative with how you present the foods! Picky eaters may find themselves picking up hand held foods such as kebabs, meatballs on a toothpick, roast beef pockets, or foil packets cooked over the fire.
Creativity can also come into play as you create the recipes. Think of walking tacos, cheesy dips with roast beef or ground beef and even pizza flavored sloppy joes.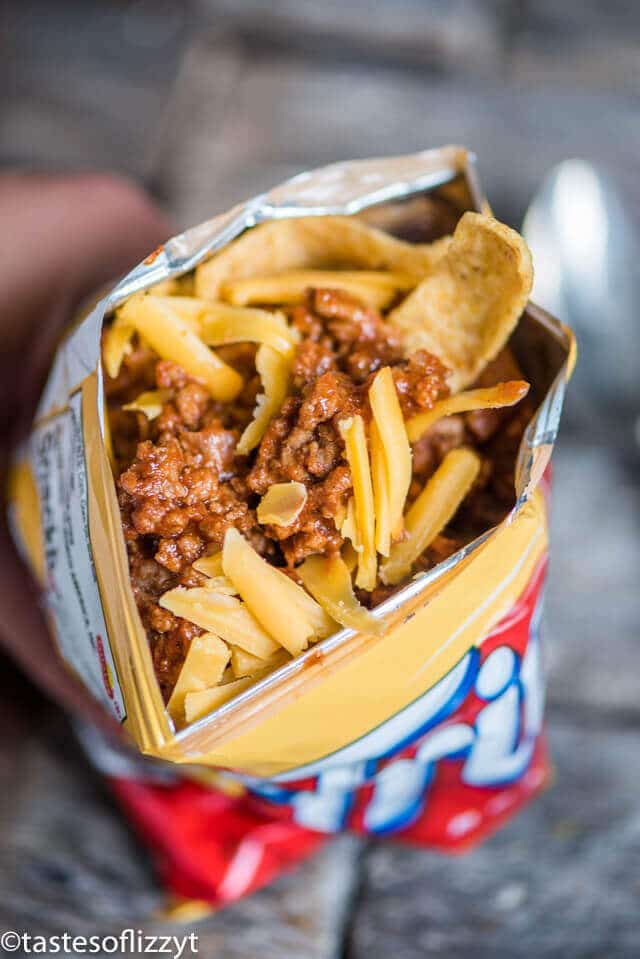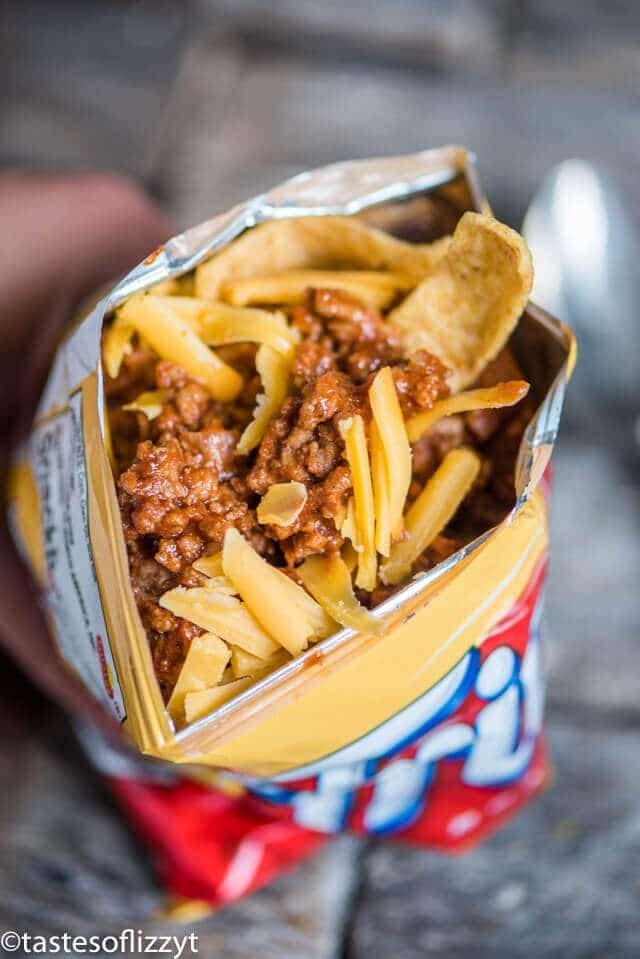 Make it look good.
No one wants to eat something that doesn't look good. And it doesn't usually take much to make your food just a little extra pretty! It could be a sprinkling of cheese, snips of fresh parsley, french fried onions or a favorite fruit or vegetable side dish.
When you make food look appetizing, paying attention to color and textures, your picky eaters may be more apt to eat it. Head over to Ohio Beef Council's website to take a peek at this grilled flank steak with pineapple salsa. Gorgeous!!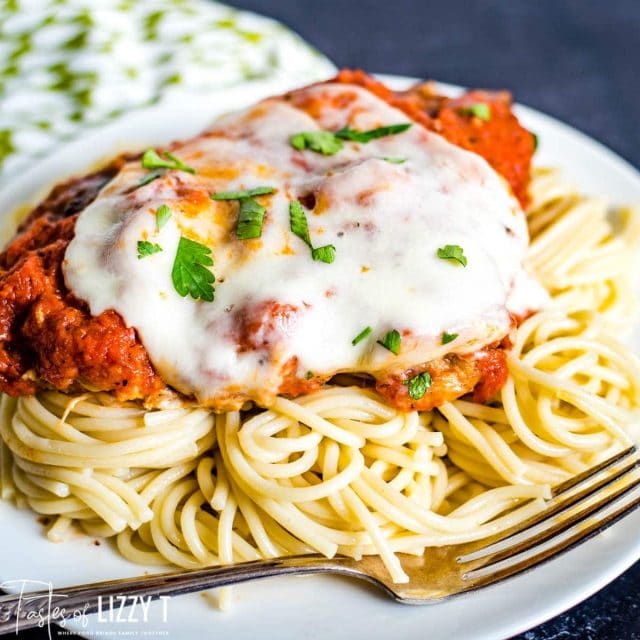 Keep portions small and bites small.
The good thing about beef is that it packs a nutritious punch. You don't have to worry about your picky eater eating a lot in order to get the nutrients and protein they need.
One 3 ounce serving of beef is about the size of an iPhone and has 10 essential nutrients plu half the daily recommended value of protein. And all for less than 200 calories.
Small Food Ideas: meatballs, mini meatloaves, and mini burgers served on slider buns. You can also use small tarts to fill with taco beef and toppings.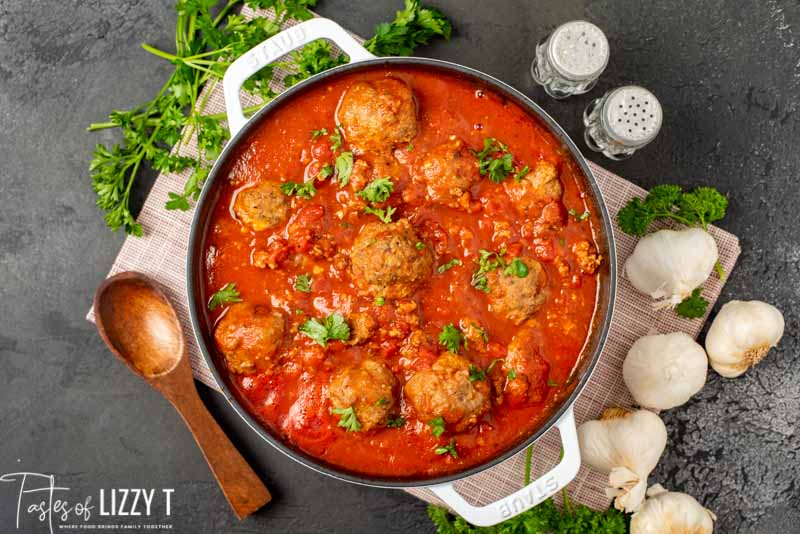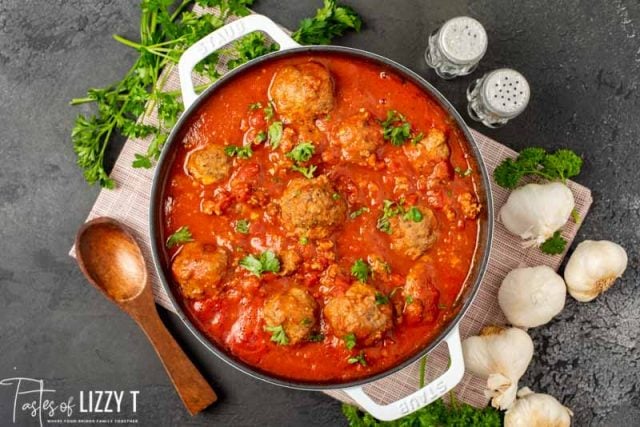 Cook with your kids.
This is one of the best ways to get your picky eater (if they are a child) to eat beef with you! Ask your picky eater for their input on the weekly dinner menu, then have them help make it. You can even ask them to taste test as you cook so that they can have input on spiciness or other seasonings.
In uncertain times like we are in now, it's helpful to focus on things we can control, like healthy habits and finding new hobbies. When learning, it is best to choose an easy recipe so that no one gets frustrated. Have kids help with:
Baked Nachos. Use leftover ground beef or leftover shredded roast beef and let the kids sprinkle on their favorite toppings.
Quesadillas. Similar to nachos, but use leftover beef and fry up quesadillas to a crispy golden brown.
Beef Potato Skillet. Have kids help stir this delicious one pot dinner.
Serve it with an ingredient they love.
When my kids were younger, there was one way to get them to eat protein: add an ingredient they love. This could be anything from tater tots to cheese to bacon and even chips. If your child has a food that gives them life and makes them excited about eating, get creative and incorporate it into a beef recipe!
Here's something we love: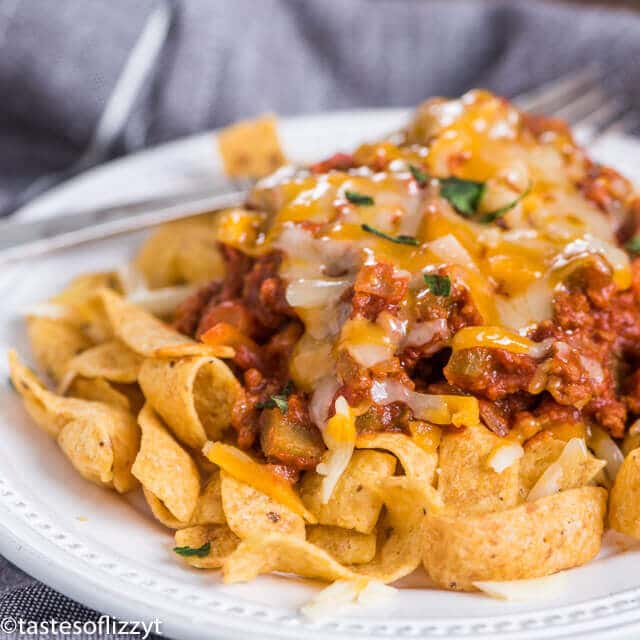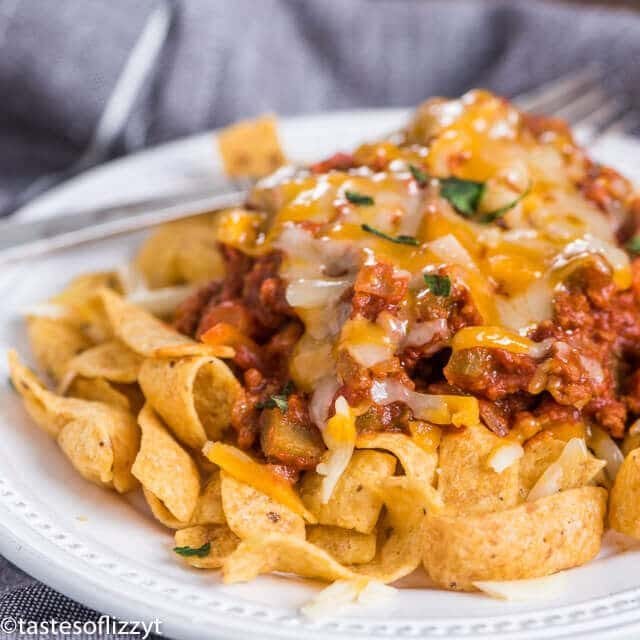 Slow Cooker Recipes with Beef
Slow Cookers are extremely helpful in the kitchen! Try one of these beef dinners made in the slow cooker.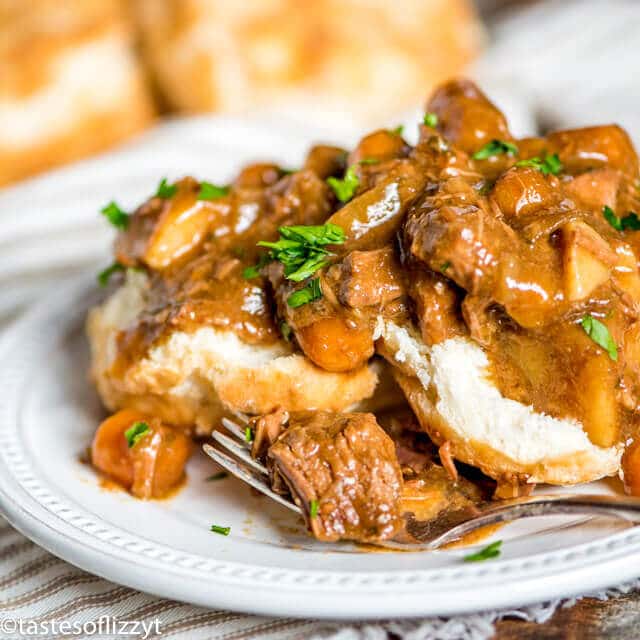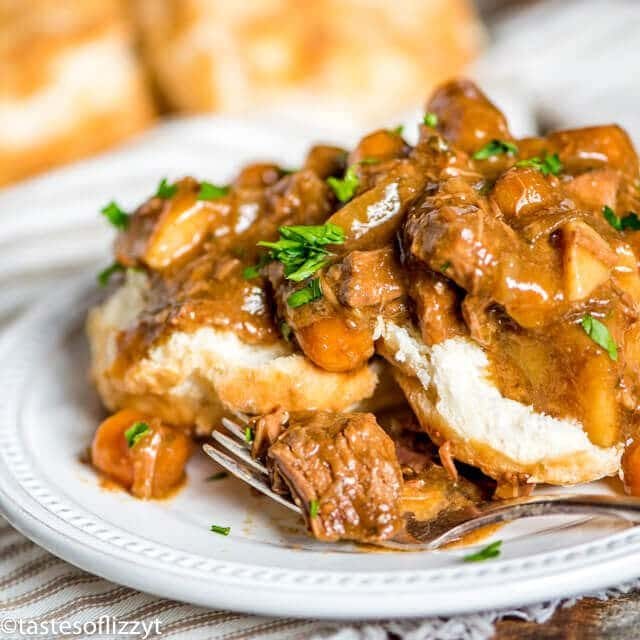 Beef Casserole Recipes
Casseroles are great way to add just a small amount of beef and load it up with pasta, cheeses and veggies.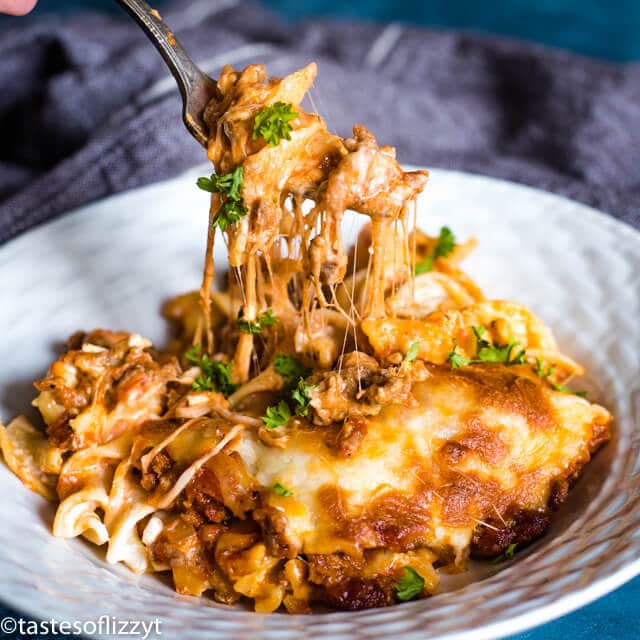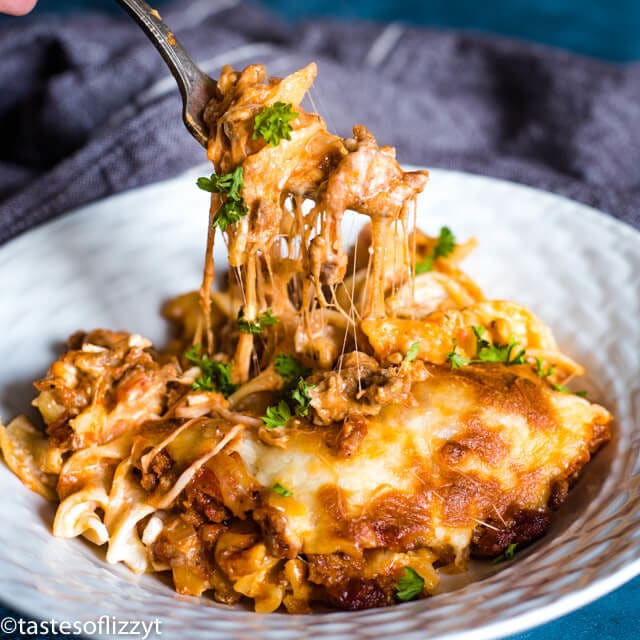 Looking for more inspiration?
There are 17,000 beef farming families in Ohio who work tirelessly to provide excellent care for their animals, protecting the environment for future generations, and producing safe, healthy beef. OhioBeef.org is a great resource for tasty recipes and nutrition information to help you and your family.